The Jaguar XF will be made in China by the new Chery-JLR joint venture. Production will start next year. The news is a surprise. Up until now we only knew for sure about production of the Land Rover Evoque, set to start next year as well. The Jaguar XF will be stretched for the Chinese car market, by an estimated 8 to 12 centimeters. Current wheelbase is 2909mm.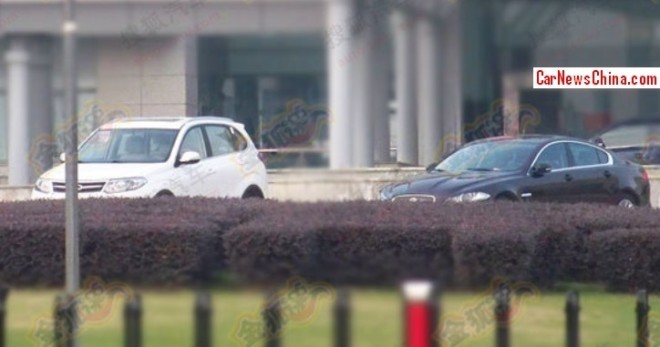 One British-built Jaguar XF was seen at the Chery headquarters in China, hanging around with a Chery Tiggo 5 SUV.
The Jaguar XF is currently imported into China but sales are very slow. It is too expensive and too cramped in the back compared with locally-made stretched competitors such as the Audi A6L, the BMW 5Li, and the Mercedes-Benz E Class L. Production in China of a stretched variant of the XF will solve all these problems at once.