A beautiful black Nissan Laurel Altima 2.4 GTS-R, Spotted in China in the Sanlitun embassy area in Beijing. The good Nissan was in reasonable-but-presentable shape. Paint had started to fade a bit but there wasn't any rust and all parts were in place, including the period-standard alloys.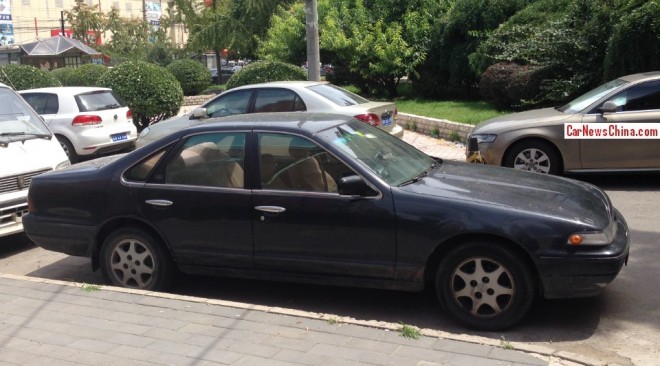 The Laurel Altima was a sleek and sporty sedan based on the A31 Nissan Cefiro.
The A31 Cefiro shared its transmission, engine and rear suspension setup with the famous Nissan R32 Skyline. It was fitted with four-wheel drive, four-wheel steering, and electronically adjustable suspension.
The Laurel Altima was basically the left-hand drive export version and had to do without the fancy engine, steering and AWD. Power came from a 2.0 four-cylinder with an output of 102hp or from the 2.4 liter 'RB24'. The latter is interesting because it was especially developed for the Laurel Altima and never marketed on the Japanese market. Output was 141hp and 197nm. Transmission was a 5-speed manual or a 4-speed automatic, sending power to the rear wheels.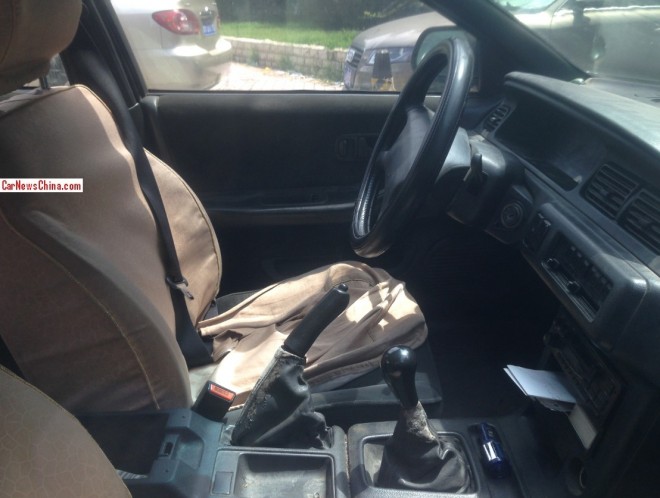 This car has the manual. The interior is getting old but period radio-cassette player is still there!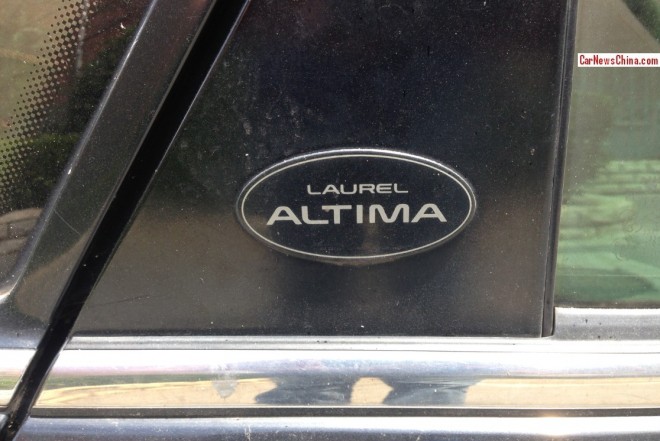 Badge on the C-pillar.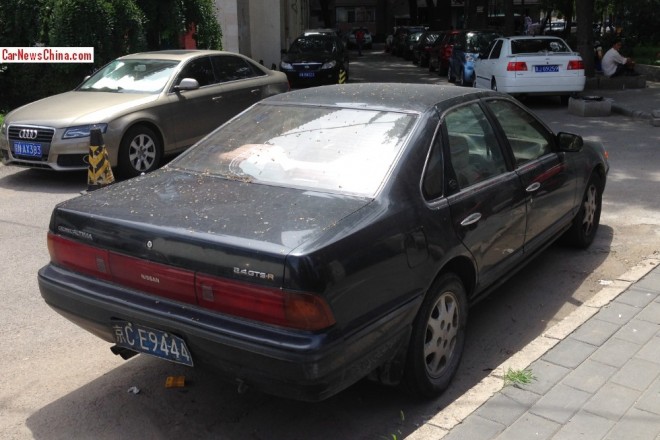 Double exhaust pipe is period-standard. Integrated rear spoiler. The Laurel-Altima was exported to China but only in small numbers. These days most have ended up in local drifting competitions, such these three modified examples.

GTS-R stood for the sportiest trim level.

The Laurel Altima, almost a Skyline.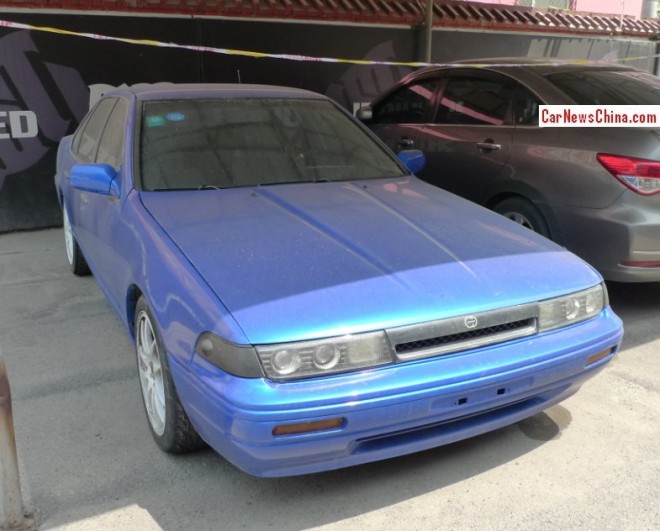 Last weekend I met this blue example on the Beijing Tuning Street. Left-hand drive and looking very racy. Strangely, it had the A31 Cefiro grille and a Cefiro badge: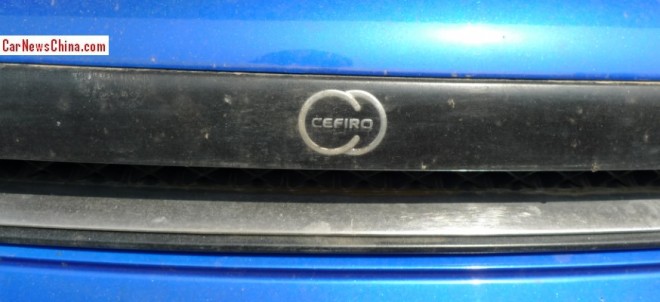 While on the C-pillar: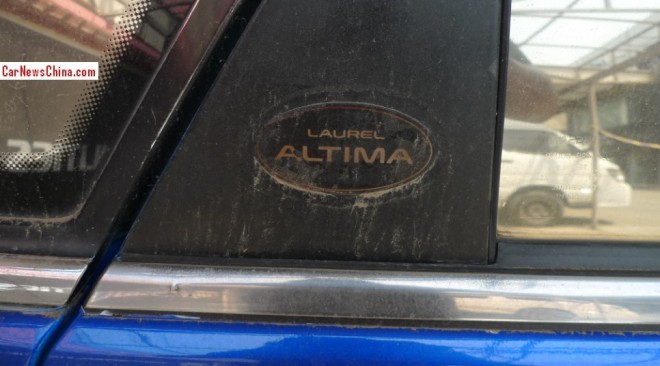 This shouldn't be possible…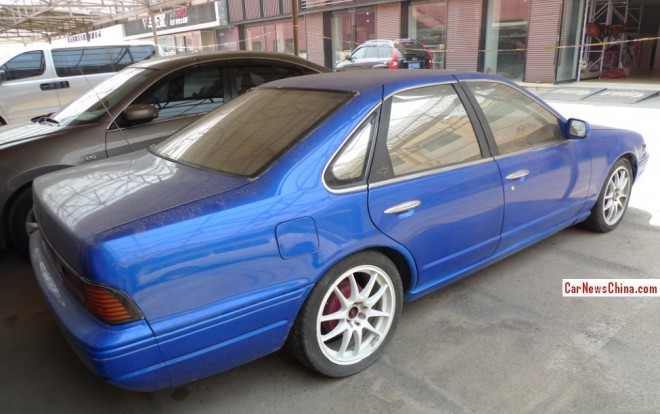 White alloys always good.