Here we have a very strange and very interesting vehicle. This is a Nissan Laurel Altima, based on the A31 Nissan Cefiro sedan and made from 1988 until 1994. As far as I can find out the name 'Laurel Altima' was only used for export to Latin America. The A31 Cefiro in turn shared most of its parts with the sixth generation Nissan Laurel that was made from 1989 until 1993. How the Laurel Altima turned up in China is a bit misty, this black example is certainly now the only one, I have seen many more over the years. I met this particular example on a parking lot near the Auto Tuning Car Show in Beijing, but even there it was not the only one…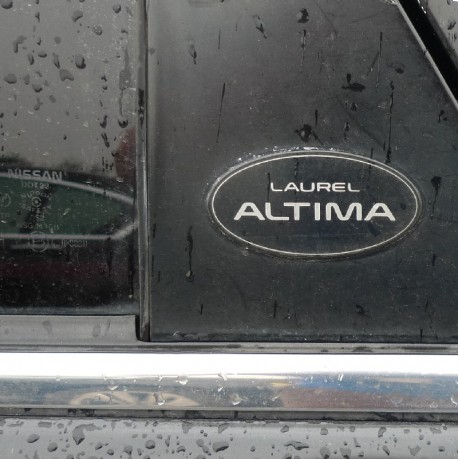 The Nissan Laurel Altima was available with two engines: a 2.4 six-in-line with 141hp or a 2.0 turbocharged four-cylinder with 201hp. Mostly when I meet an Laurel Altima in China it stands on the booth of some drifting-tuning club on local exhibitions, so this blacky fits in the profile. Check the interior: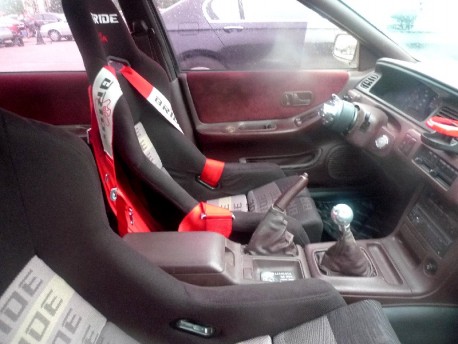 Made for racing!, and that steering wheel is very illegal for road cars in China. Except for the seats, the wheel and the gear knob the interior seems pretty much original.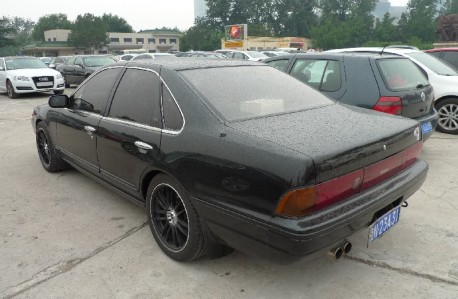 Only things sub-standard outside are the gigantic racy wheels and shiny double exhaust pipe. Stealth = power, indeed.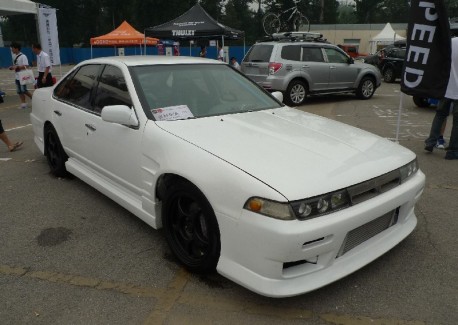 There was another Nissan Laurel Altime inside the actual exhibition area at, you guessed it, the booth of a local drifting-tuning club. This example was much more extreme with a full-fat body kit, slicks and a giant intercooler behind the bumper. No license plates, no hiding it was for racing only, check interior: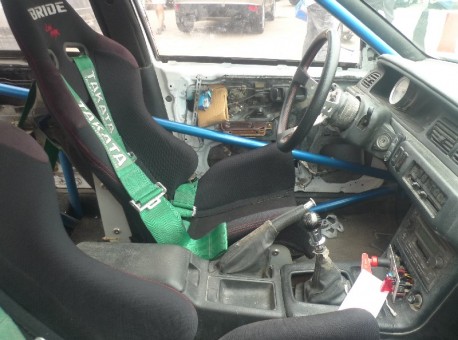 Roll-cage, secret red bottoms for all kinda extra power, high stick for fast shifting and all useless weight is very gone.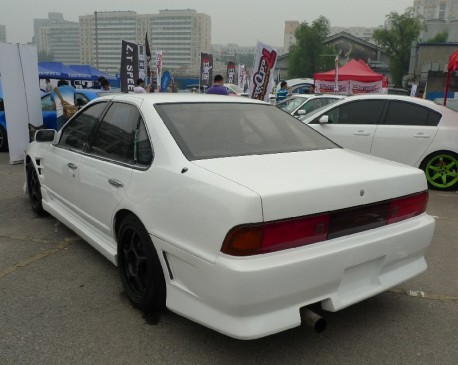 Big exhaust pipe!, and very sleek in white.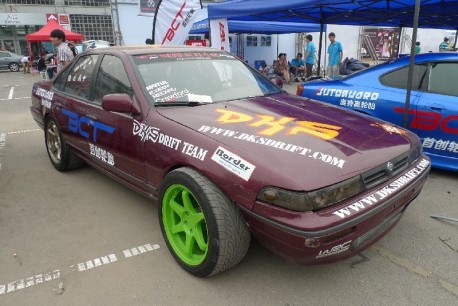 But we ain't done yet! There was a third Nissan Laurel Altima at the show and this is by far the most extreme with huge tires! No slicks here, this baby is made for burn-outs when some grip at the front is needed. This car belonged to a Beijing-based drirfing club called DKS Drift. Somebody told me this Laurel Altima was tuned up to 450hp! I believe. Later on some crazy men of the club did a small demo mid in the crowd: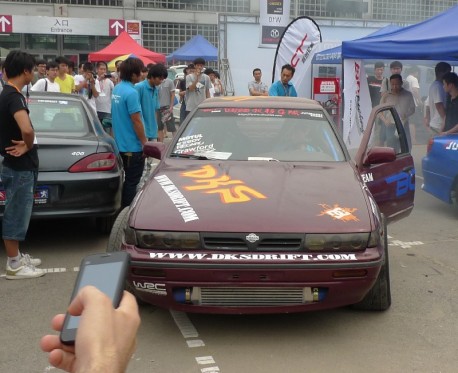 Burning rubber!