A very hip Beijing-Jeep Cherokee, Spotted in China on the Beijing Asian Games Village car market in Beijing. The good Cherokee is painted in Pink, and further dressed up with a Pink grille, a Pink roof rack, and super wide tires with Pink five-spoke sporty alloys.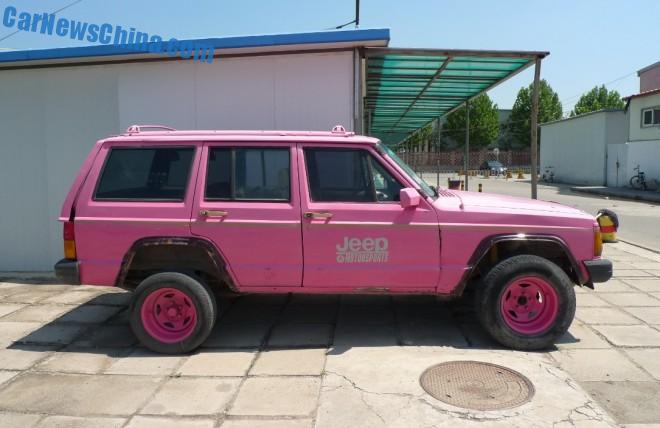 The doorhandles and the crease over the side are painted in gold. The rubber around the wheel arches is left in its original black. The rear wheel is much smaller than the front wheel, but the car stands level, indicating a lot of work on the suspension. Handling will be very interesting, if not challenging.
The Beijing-Jeep Cherokee XJ was manufactured in China from 1984 until 2009 by Beijing-Jeep, a joint venture between the Beijing Auto Industry Corporation (BAIC) and AMC/Chrysler.
When Chrysler pulled out of the joint venture in 2009 Beijing Auto decided to continue production of the Cherokee alone, under the Beijing Auto Works brand name, and production is still going on today. But the real thing will be back! The brand new 2014 Jeep Cherokee has been launched on the China car market earlier this year, and local production at the Guangzhou-Fiat joint venture will start sometime in 2015.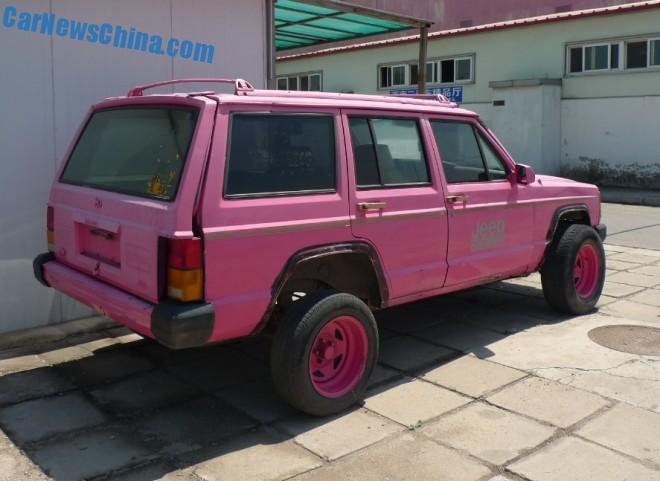 The odd name of the market refers to the 1990 Asian Games which were held in Beijing. The car market was originally located on the site of the former games village just outside the Third Ring Road, but has been relocated several times since then. The market is currently situated on a faraway spot far north of the Fifth Ring Road. So far indeed that there were barely any people around on a sunny Saturday.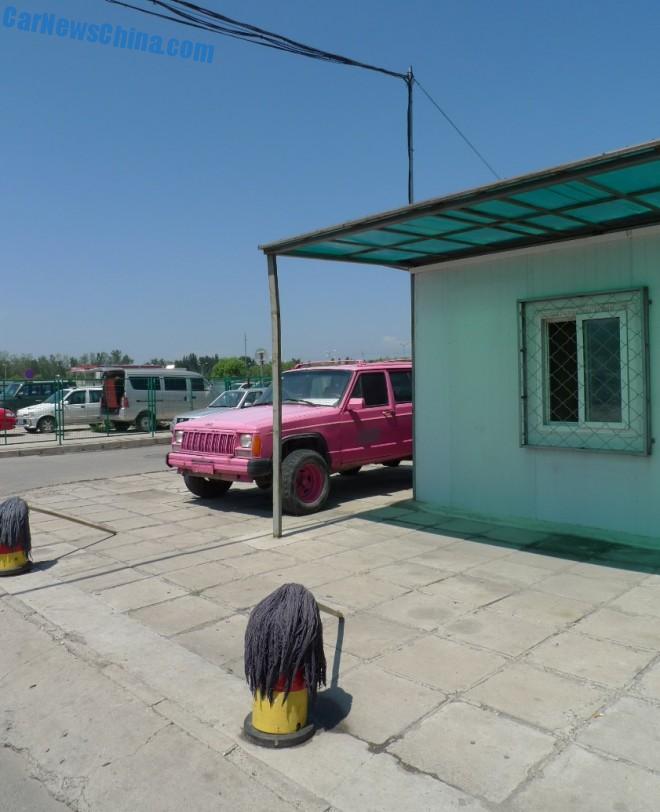 Broom that Cherokee.