This is a very rare Beijing Dongfeng BM021A tricycle, Spotted in China in the Beijing Classic Car Museum. The vehicle was sadly in a rather sad shape with a lot of cracks and rust. Happily, it was still in working order and staff told me they regularly use it to ferry heavy stuff around.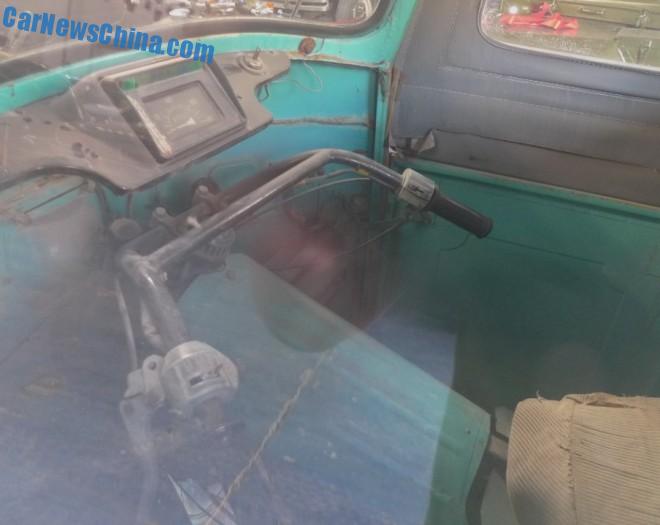 A true tricycle has a motorcycle steer and a single-seat.
The Beijing Dongfeng BM021A (no connection with today's Dongfeng Motor) was manufactured by the Beijing Motorcycle Factory, part of Beijing Auto Works, in the 1960's and 1970's. The factory was located in the Dongzhimen area in Beijing.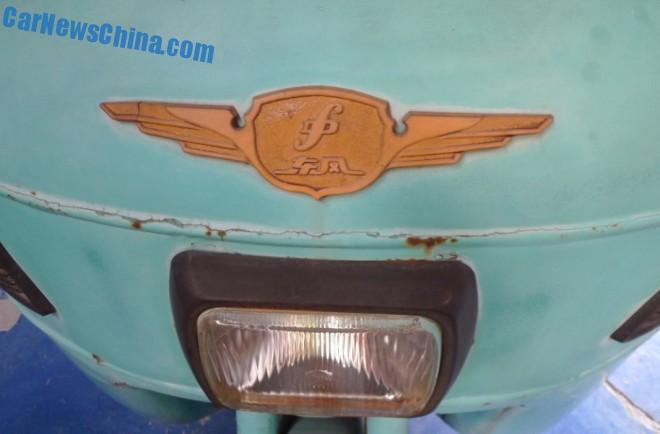 The BM021A was designed for distribution of small goods inside big cities but it was also used as a taxi. In those days there were almost no cars in China, only buses and old trucks, so even today many of the old can still vividly remember the sturdy tricycle.
Power came from a one-cylinder air-cooled two-stroke 250cc engine rated at 12hp. Empty weight was 400kg and max load was 270kg. There was no electric starter and no reverse gear, power went by chain to the rear wheels.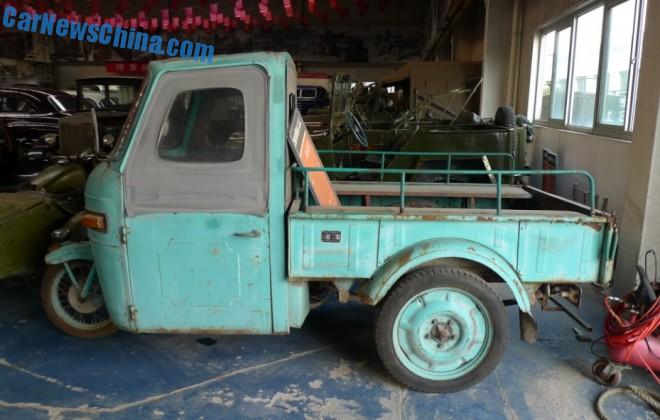 Cabin cover is made of artificial leather, and was the only protection against the cold in northern China's hard winters. In the hot summers the open cabin was the only relieve from the heath, the tricycle is not equipped with a fan or even an air vent.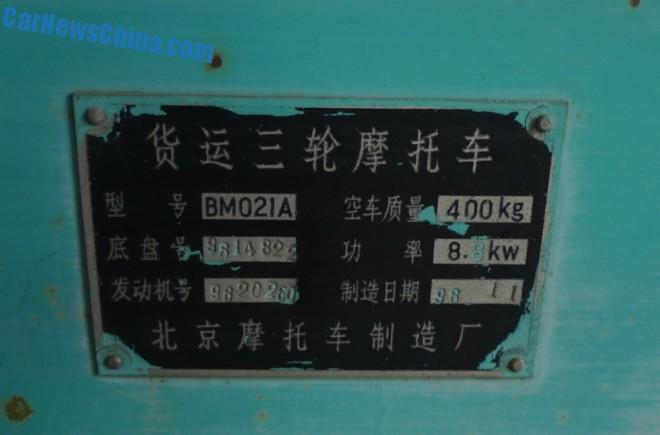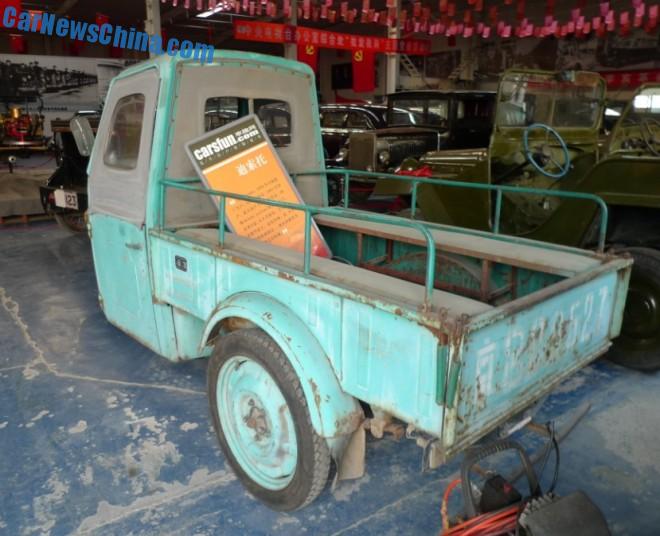 This fine blue example, 99% of all units produced was blue, has two benches installed in the pickup bed, so it likely once served as a taxi on the endless roads of the capital. This tricycle is a monument of a different time, let's hope she fares well, in that strange museum where all vehicles seem to be in decay instead of under protection.