A beautiful black BMW 525i sedan, Spotted in China near the Sanlitun embassy district in Beijing. The good Bimmer was in good shape with fresh looking paint, shiny chrome, all parts attached, and no obvious bruises or rust. The E35 BMW 5-series was manufactured from 1987 until 1996, it was never officially exported to Chia so seeing one on the road is a rare pleasure.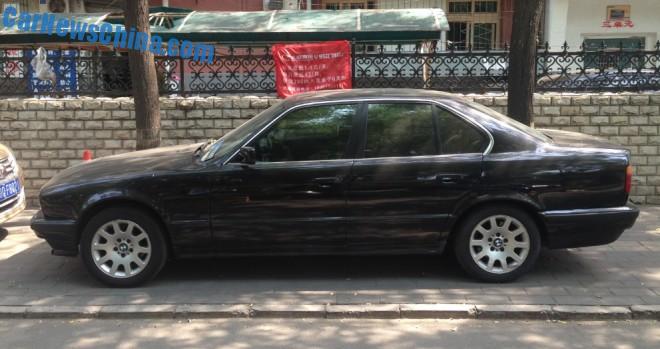 Alloys are E39. Darkened windows. Otherwise standard.
The BMW 525i sat straight in the middle of the E34 line-up, with the 518i far below and the M5 far on top. The 5252i is powered by a 2.5 liter straight-six engine with an output of 192hp and 245nm. The engine is basically indestructible and won't need much maintenance, which is very convenient in China where parts and expertise for and on the E34 are limited to the max.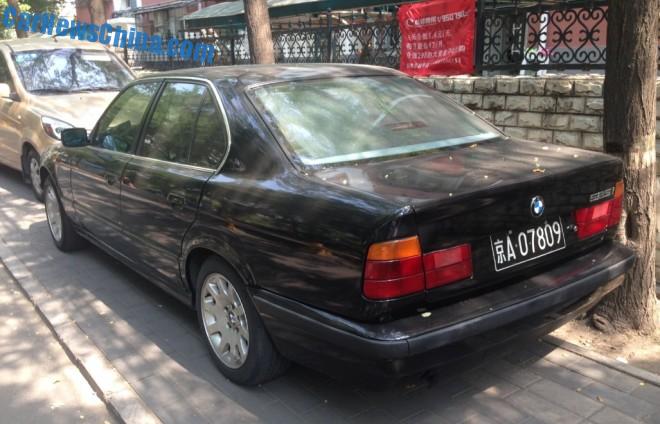 This fine example has black license plates, indicating it once belonged to a foreign-owned company, which were allowed to import their own cars in the 1980's and 1990's. Thanks to that interesting law we see a many interesting old cars in country.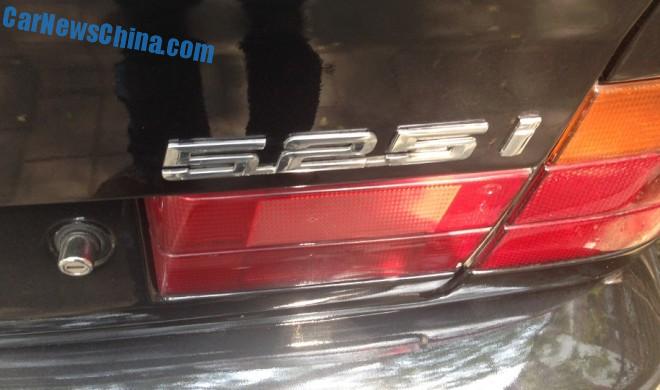 Time now for our small but Famous China BMW E34 Collection™: green 525i, 520i in red, 540i in gold, 520i in white , a lowrider and a 540i with a telephone.
Click or Die: