A very pristine E34 BMW 520i, seen parked in mud near a small road close to a car parts market in Beijing. The E34 5-series was made from 1988 until 1996 and never officially exported to China, we have only seen two in da country so far: a lowriding black example and an absolutely perfect 540i.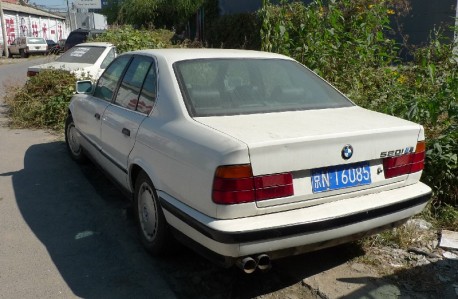 Even the cheapy plastic wheel covers are original! Two strange thingies at the back; a fat double exhaust pipe and an 'M' badge. Looked very after market but please correct me if I am wrong here. The 520i was powered by a 2.0 six-in-line that was good for 148hp and 190nm. Not a super car indeed but it wasn't slow for its time, top speed was a claimed 211km/h.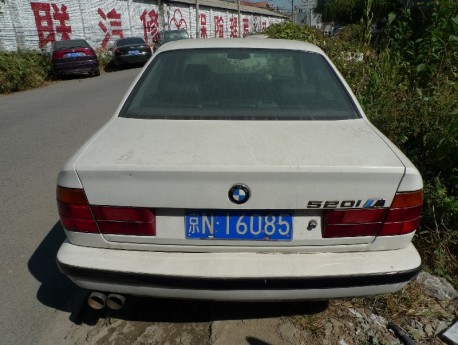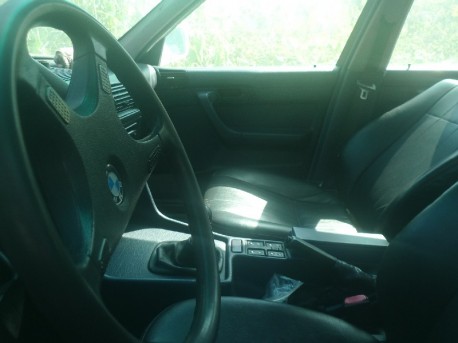 Manual gearbox, and what were these steering wheels thin in those days!