An absolutely perfect E34 BMW 540i, seen on a second hand car market in Beijing by the same shop that had also had a perfect E38 740 iL in exactly the same color. The E34 5-series was made from 1988 until 1996 and was never officially exported to China. Some cars came in via the gray market, some are ex-diplomat or ex-foreign company. Chinese BMW buyers in the 1990's however usually went for the 7-series, the E38 Five is extremely rare on Chinese roads.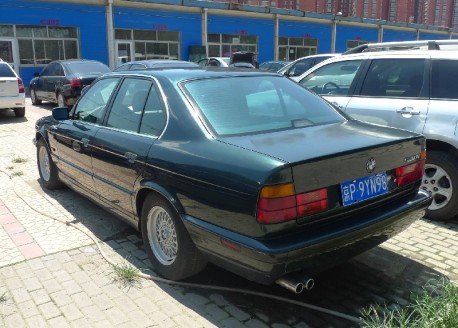 The 540i arrived in 1992 and was made until the end in 1996. Power came from a 4.0 V8 that pooped out 282hp and 400nm, good for a 230km/h top speed. It was the first time BMW offered a V8 in the 5-series. This green example in Beijing looked factory fresh with the original large-size tires and sporty alloys.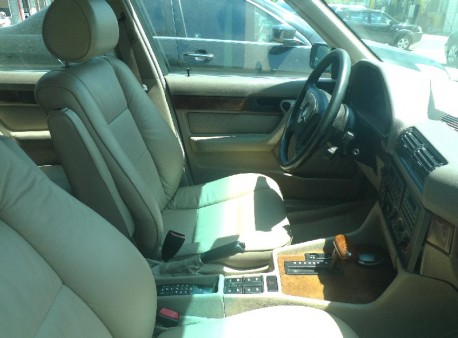 Interior very good as well. Leather and wood need some work. Check built-in phone!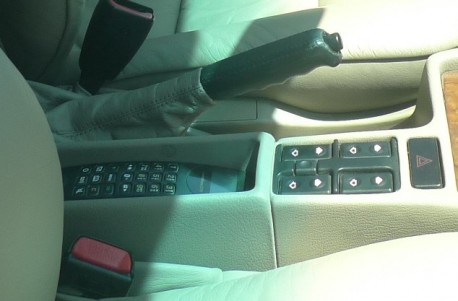 Calling the 1990's…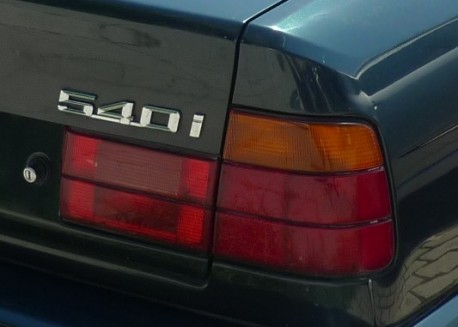 Seller asked 125.000 yuan or almost 20.000 USD, and that is a bargain compared with the 31.000 USD he asked for the 740. Maybe two for forty grand..?