The Volvo S60L Hybrid will be launched on the Chinese car market in mid-2015. The S60L Hybrid is based on the Volvo S60L, a China-only stretched variant of the Volvo S60. The S60L Hybrid is a 'Petrol Plug-in Hybrid Electric Vehicle', unlike the Euro-spec S60 Hybrid which is based around a diesel engine. The 'S60L PHEV' debuted in semi-concept form on the 2014 Beijing Auto Show.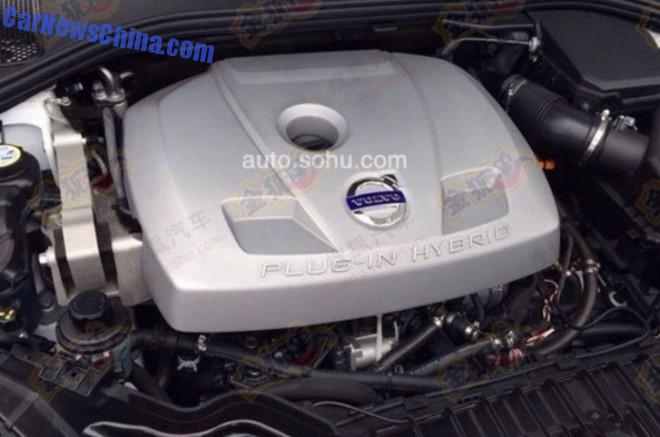 Power comes from a hybrid drivetrain consisting of a 2.0 turbocharged four-cylinder petrol engine with 235hp mated to an electric motor with 70hp, good for a combined output of 305hp and a hefty 550nm. The petrol engine powers the front wheels and the electric motor the rear wheels.
The S60L has a claimed fuel consumption of 2.1 liter per 100 kilometer and a range of 1000 kilometer. Max range in pure electric mode is 80 kilometer. Acceleration from 0-100 is gone is an impressive 6 seconds.
Price of the production version will start around 320.000 yuan. The S60L competes with other China-made China-only stretched sedans such as the Audi A4L, the BMW 3Li, and the Mercedes-Benz C-Class L, none of which offers a hybrid, giving Volvo an unique selling point in a hard battled market.
Click or Die: