The new Volvo S60L has been launched on the China car market, one of the most anticipated new-car launches in China of the year. Price starts at 269.600 yuan and ends at 348.900 yuan. The Volvo S60L is a China-only stretched variant of the Volvo S60; extended by 8 centimeter in the middle for more space in the back.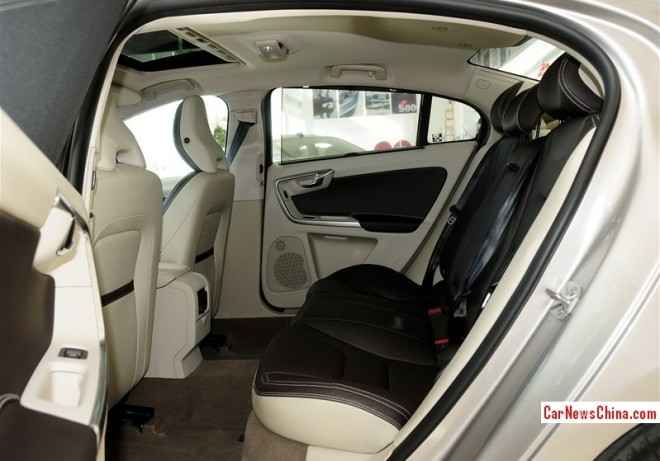 Most stretched sedans come with tray tables and TV screens. This S60L however seems more sporty than limousine. The head rests of the front seats are clearly not designed to accommodate any sort of screen. The Volvo S60L will compete with other China-made China-only stretched sedans such as the Audi A4L, the BMW 3Li, and the upcoming Mercedes-Benz C-Class L. The Audi especially is focused on luxury and so will the Benz. The BMW is a tad more sporty but still not as hip as the Volvo.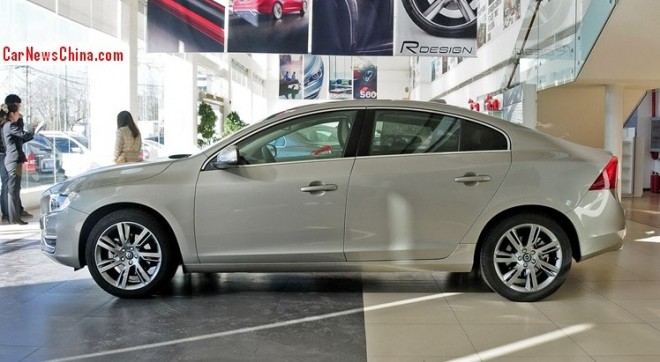 The S60L is manufactured in a new Geely-funded Volvo factory in Chengdu in central China. The Volvo S60L is the first Volvo that is manufactured in the new factory. Next up is the Volvo XC60 SUV and after that most probably a sedan-version of the successful Volvo V40.
The S60L will be powered by a 200hp 2.0 turbo (2.0T), a 241hp 2.0 turbo (T5). The 300hp 3.0 turbo (T6) will join the line-up later and will not be available at launch. Size is: 4715mm/1866mm/1481mm, wheelbase is 2856mm.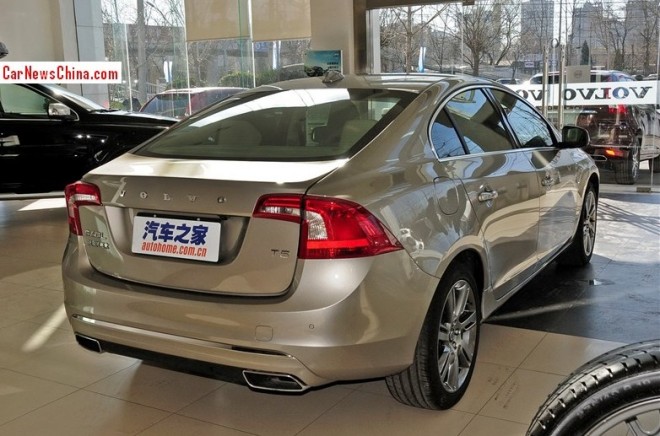 Square exhaust pipes very sporty again. Stretched middle section doesn't hurt overall design.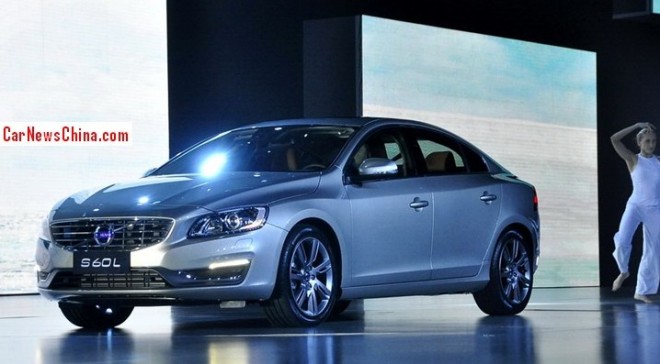 ---