Another Chinese automaker improving on German design. Earlier on we had Jinma making the BMW i3 cheaper and smaller, and here we have VIDOEV giving two more doors to the Volkswagen Beetle, as seen on on the Shandong EV Expo  (intro) in China.
Design is a curious mix between the 1997 New Beetle and the 2012 Beetle A5. The extra doors do the shape a lotta good. The vehicle is so far a prototype, but it is very real and production will start in early 2016. The exhaust pipes are a fuzzy fakers for it will be an all-electric. It doesn't really have a name yet, with staff simply calling it the 'Beetle-style car'.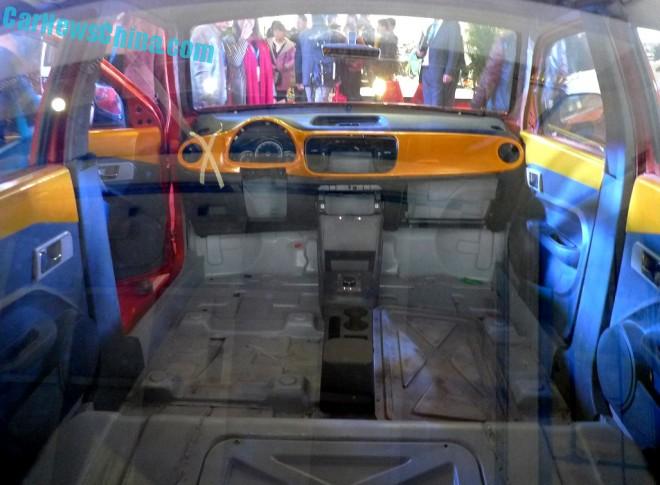 Beetle style dash and dials, and they already got the cup holders! The lead-acid battery pack will be positioned under the rear bench, reachable by the hatch seen on the low-center part of the photo.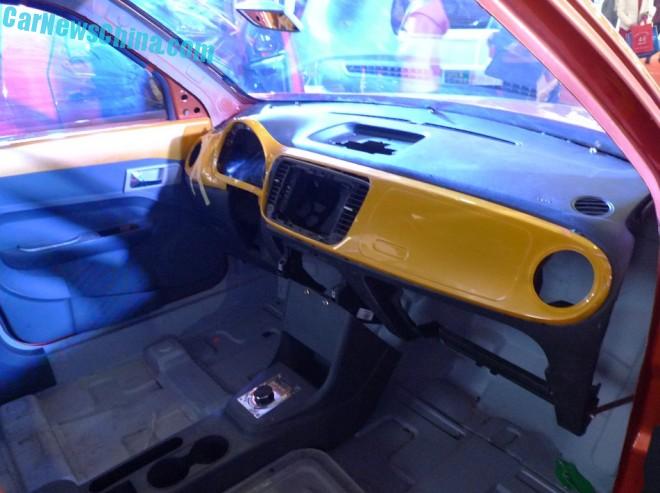 Drive selector in front of the cup holders, and the black hole above the center console suggests a very large LCD screen. There is also space for a second screen on top of the dashboard.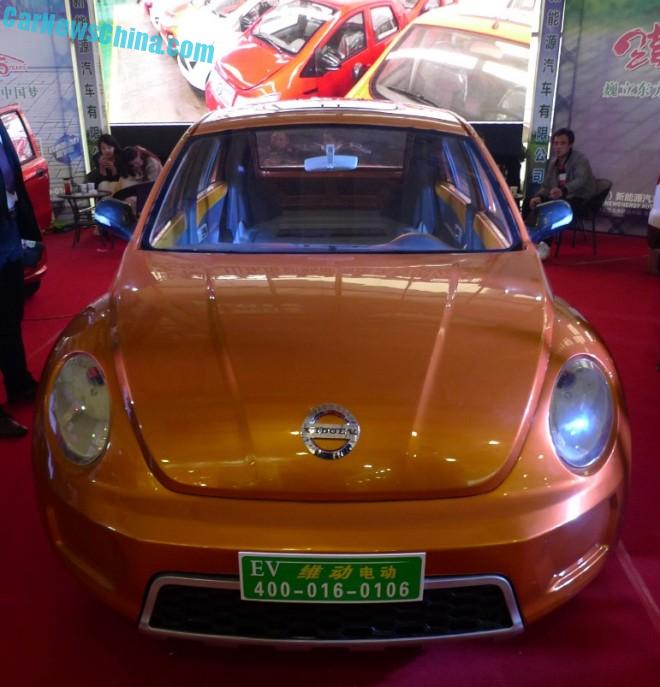 VIDOEV is a large Chinese maker (web, products) of low-speed electric vehicles (LSEV), electric minivans, and small electric buses. They are famous for their Volvo-like logo, but on the Beetle-style car the logo is in plastic-chrome, and not looking so Volvo anymore. Maybe a Volkswagen-style logo would be more appropriate here.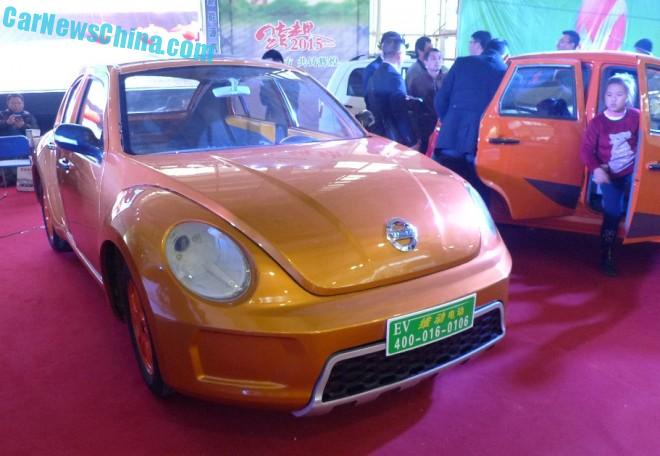 Staff on the stand said the electric motor would have 'at least' 20 Kw, about four times as much as a regular LSEV. The Beetle-style car is much bigger too, with a fat 4.3 meters in length and 1.7 in width. It would be very interesting to see this hit the market, as there is simply nothing like it today. No word yet on price but staff whispered 100.000 yuan or 16.000 USD.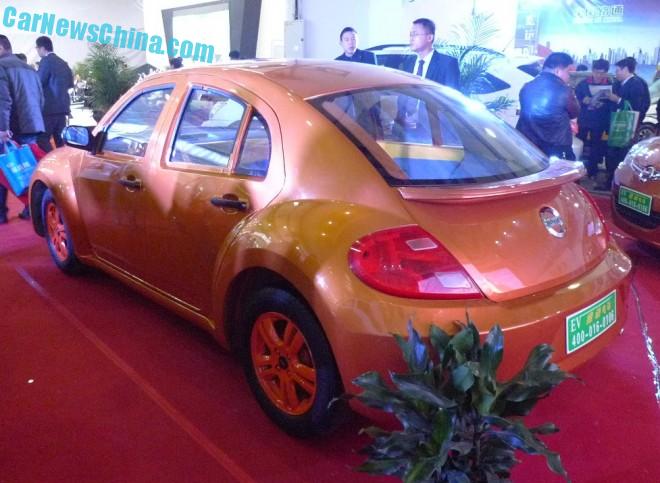 Wheels should be a tad bigger, especially wider, and fitted with shiny silver alloys. Then paint the car piano black, with a lot of chrome all over, and you got an electric babe magnet.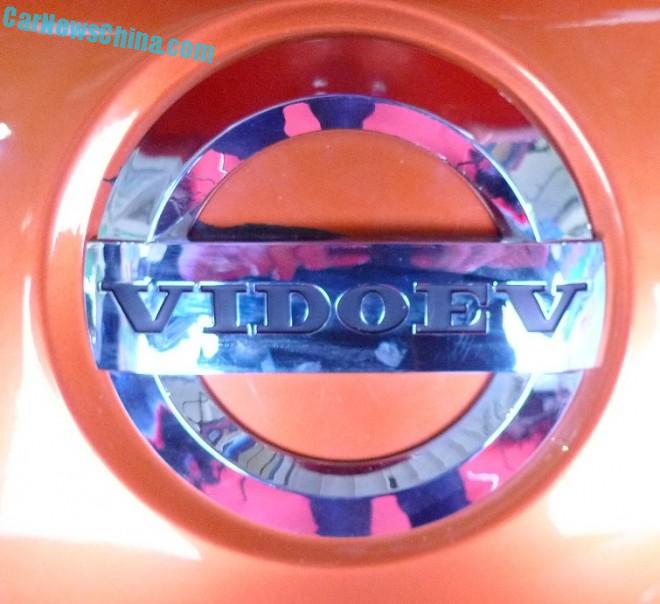 Volvo or Volkswagen? Nope. This is a VIDOEV from China.