This striking little machine is the Red Space, an electric city car concept launched on the L.A. Auto Show. It was designed by none other than the infamous Chris Bangle. The Red Space will be manufactured in China by the China Hi-Tech Group (CHTC), a state-owned conglomerate involved in car making, car trading, chemicals, textiles, and machinery.
Their car making subsidiary is called CHTC Motor, which sells cars in China under the Hengtian Auto brand. They also sell a range of electric buses, trucks, electric trucks, and they own the Dutch heavy truck brand Ginaf.
The Chinese name of the Red Space is 红·梦想空间, which translates to Red Dream Space, and that is inspired by president Xi Jinping's Chinese Dream concept. It is very usual for large state-owned companies to rework political themes in their product and business names. The 'Dream' part of the name was not translated in English, likely to avoid too much association with Chinese politics.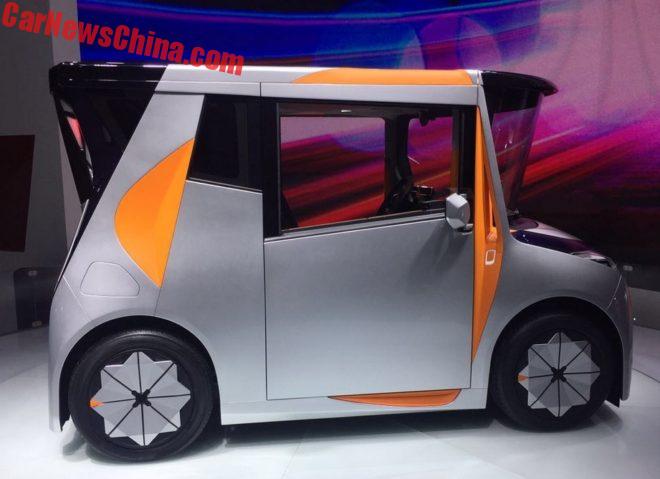 The vehicle is just 2970 mm long but Mr. Bangle says it can seat four when driving and five when not driving. The Red Space is designed to function as a hang-out space slash meeting room in big cities where space is tight. The front seats can turn so the passengers can sit face to face. The vehicle is of course fully connected with everything and has a 17 inch touch screen to rule the world.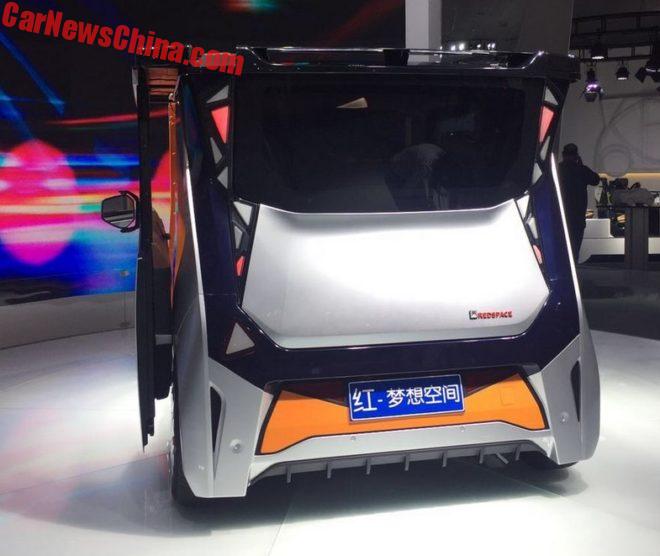 Pretty or not? Well, it is surely special. And it needs to be because every single Chinese automaker is developing similar vehicles, all betting that the market for this kind of cars is going to be gigantic.
The cars are aimed at affluent city folk who want a premium-looking EV to drive to work and show off to friends. It doesn't need to have a very long range because they will have a petrol-powered SUV to take them to the mountains in the weekend.
But is this thing perhaps a bit too wild for the segment? The wildest thing today is the ArcFox Lite, which looks almost tame in comparison with the Red Space.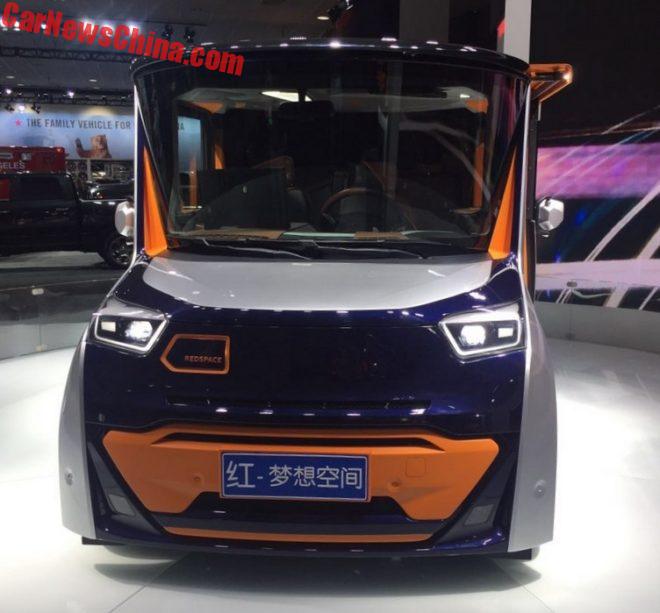 At the show the company said the Red Space will see production in the near future, but they didn't say when exactly. They also didn't say anything about power train or about range.  So for now it seems to be a design-concept only. Still, it is an interesting idea backed by a big company and designed by a big name; we will keep a close eye on them…