China's Borgward brought the Isabella electric concept car to the 2017 Frankfurt Motor Show. The name harks back to 1954 2-door coupe with the same name, far far away in the non-Chinese past.
The new Isabella is quite a beautiful car. It does not preview any production car in particular but Borgward says we will see several design elements of the Isabella on upcoming Borgwards. The design language is called "Impression of Flow", and that indeed sound like a typical crappy Chinese translation of a Chinese expression (流体印象艺术).
The Isabella concept has four sliding doors giving access to a great looking interior with a spacey purple floor and four individual seats. The steering wheel is lovingly retro and the touch screen is brilliantly integrated in the center tunnel.
Borgward says the concept has two electric motors, good for a combined output of 300 hp and 450 Nm. Top speed is claimed at 250 km/h, 0-100 is gone in 4.5 seconds, and range is 500 kilometers.
Borgward also announced that their current BX7 and BX5 SUVs will be launched on European markets in the near future, followed by the BX6 SUV-coupe.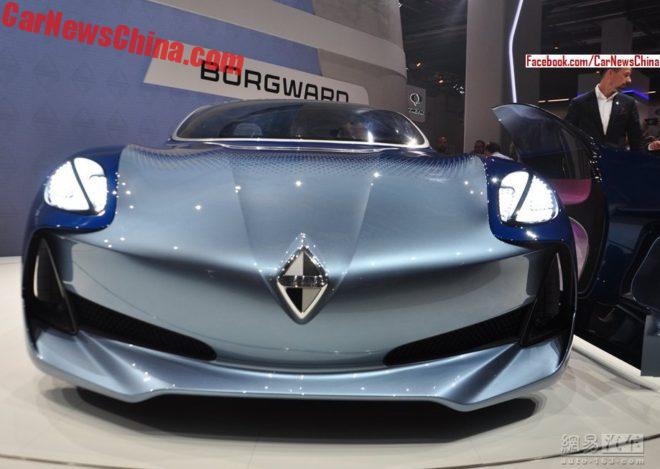 Is is a Renault? Non, c'est un Borgward.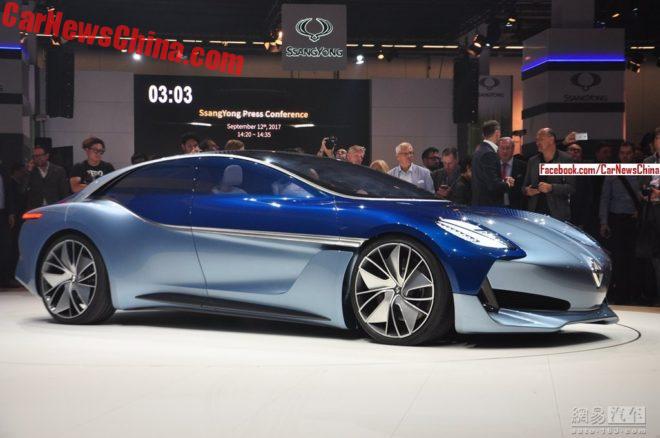 It looks great from nose to B-pillar. B to rear deck is a bit messy, especially under the C.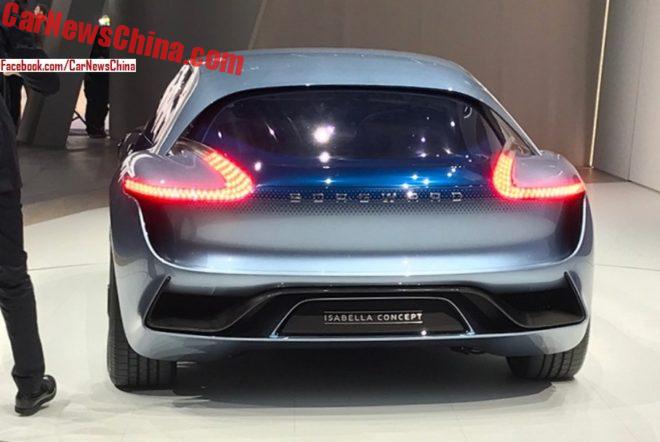 Shape mixes elements of a sedan with a fastback with a wagon.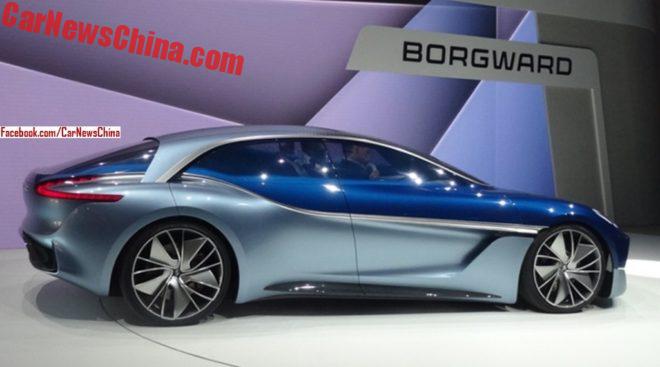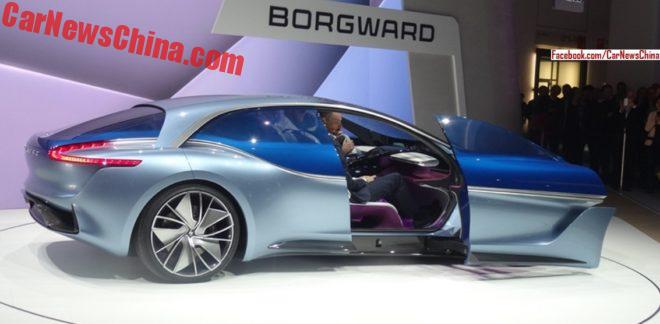 Doors slide open to the front and to the rear.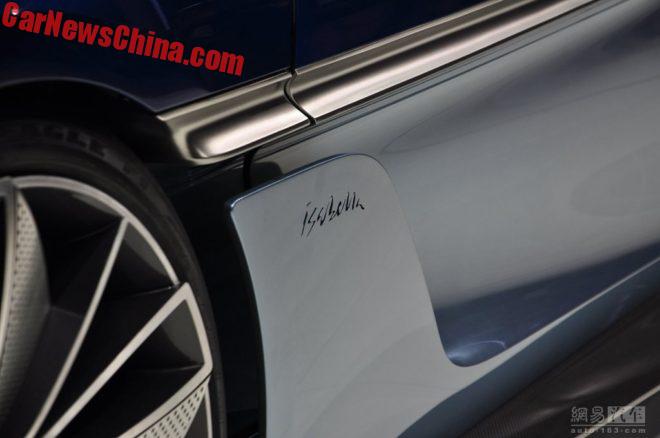 Stylish: the Isaballe name on the aero.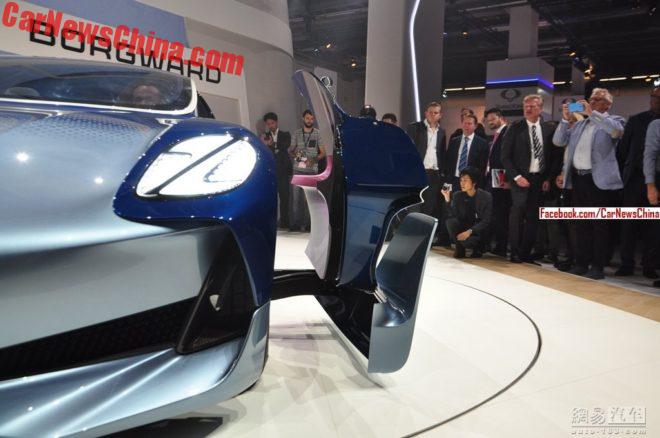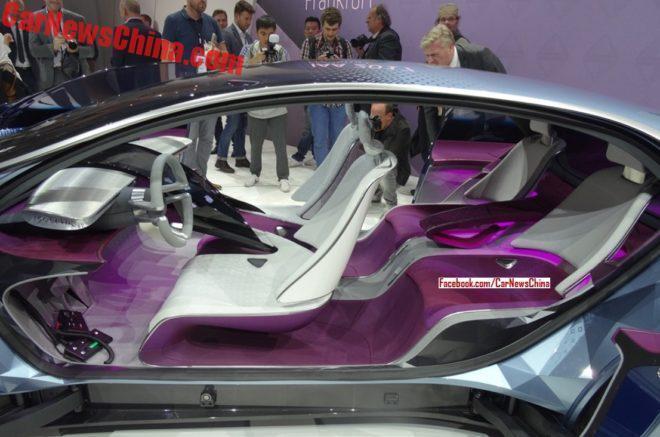 There need to be more purple interiors.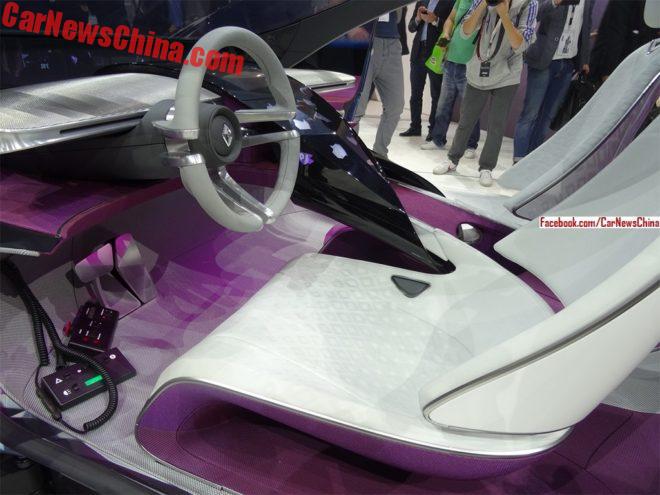 Love the steering wheel.
The screen in action.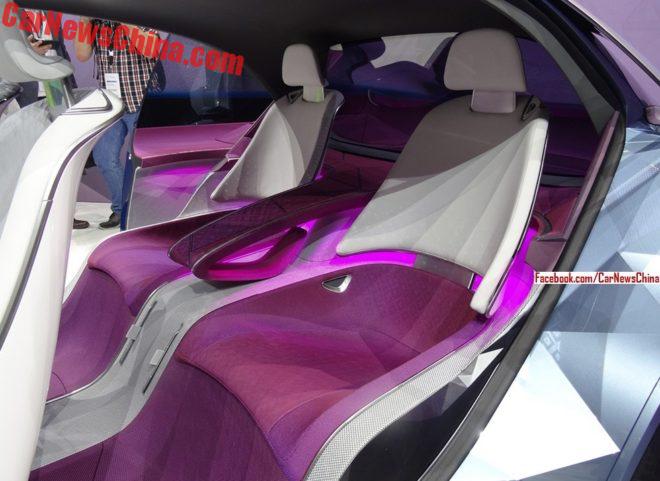 Two seats in the back.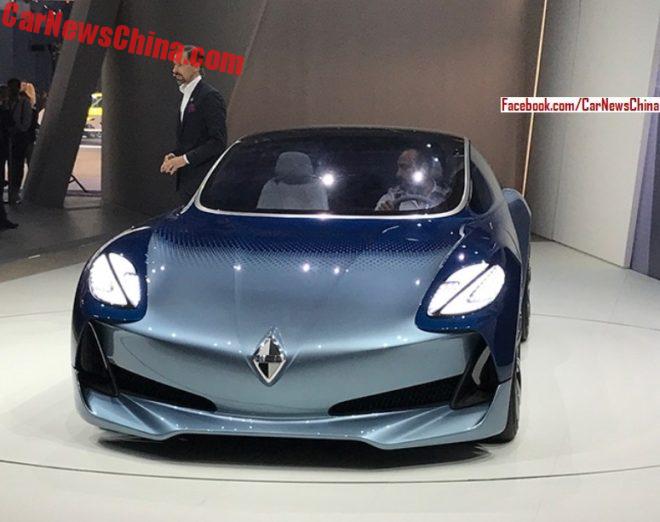 The Borgward Isabelle concept car.