The big 'n bad Beijing Auto BJ80C has been launched on the Shanghai Auto Show in China, parked inconveniently behind a high fence on a cramped far-end of the booth. Is Beijing Auto not proud of its new child? This BJ80C needs a stage with flashing lights and loud music!
The BJ80 debuted in concept form on the 2014 Beijing Auto Show but development started way back in 2011. There is a civilian version and various military versions, although the exact designations have changed a lot over time. The latest developments indicate that this civilian version will indeed be called BJ80C, and the military version BJ80J.
Design of the BJ80 is inspired by the Mercedes-Benz G-Class. Beijing Auto and Daimler-Benz are very close; they have the successful Beijing-Benz joint venture and in 2013 Daimler bought a 12% stake in BAIC, the parent company of the Beijing Auto brand.
Persistent rumors say Daimler was very unhappy with the BJ80 and tried to convince BAIC to kill it, which the main reason the BJ80 is still not on the market, according to the same rumors. It now appears parties have reaches some sort of compromise, and the BJ80C is a go, expected to hit the market in Q4.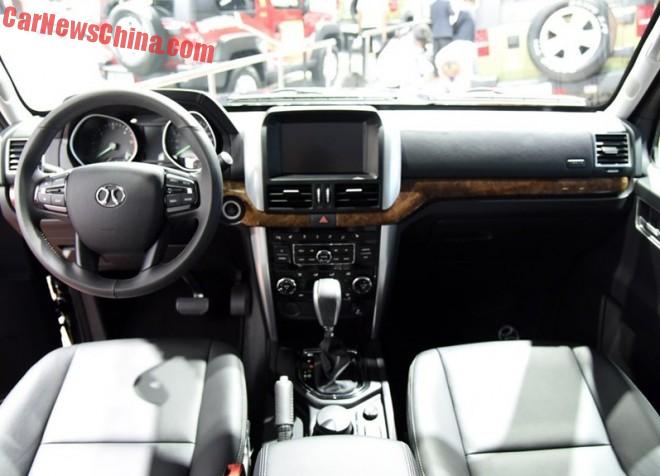 A fine looking interior with some wood and lots of gray plastics.
The BJ80C will be available with a 2.4 liter four-cylinder petrol and a 4.0 six-cylinder petrol. The latter is very interesting as Beijing Auto hasn't had a 4.0 since the Beijing-Jeep days. The exact engine line-up however might change a zillion times right up until launch; business as usual for BAIC.
We have the size though: 4780/1850/1975, and wheelbase is 2800.
Small rear window and small rear lights. Exhaust pipe sits unhappy below the right-side of the bumper, completely not-integrated with the rest of the design.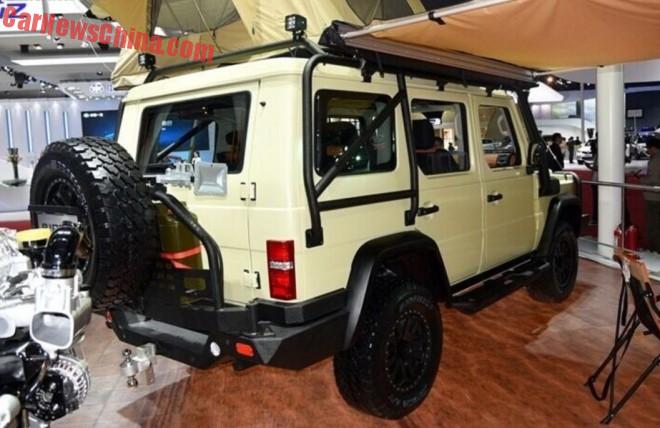 They also had a safari version in yellow, with black wheels and a tent on top.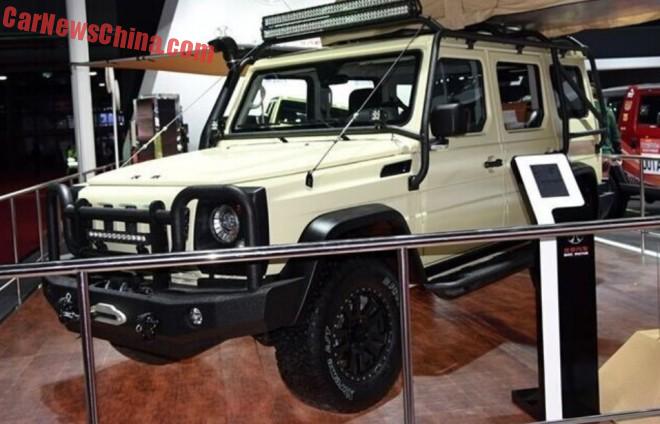 Car is caged. But it has a snorkel, a bull bar, and an impressive LED battery.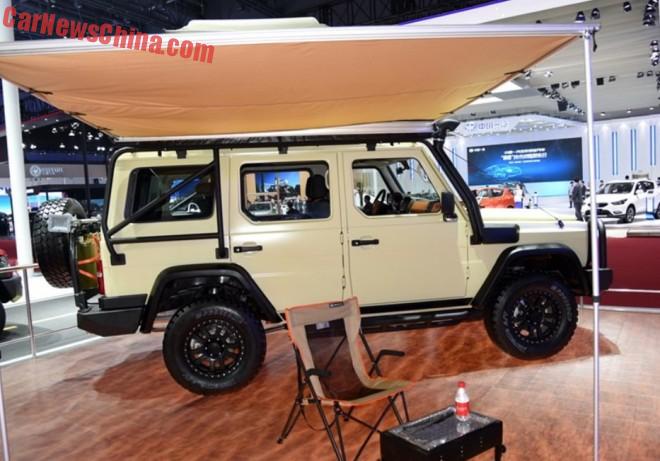 I gotta car on the savanna, I got a tent, I got a camping chair, and I got a camping table with… a bottle of bloody water?!? Where is my beer!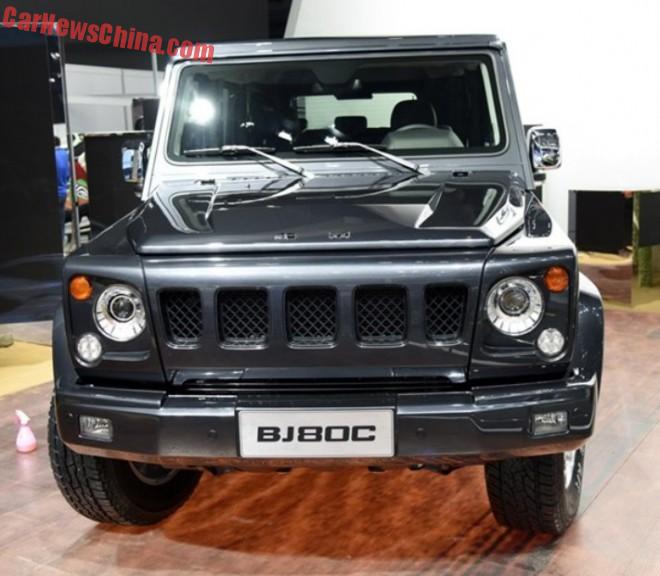 Not a G. Not a Jeep. This is the new BJ80C from China.