This big beast is a Beijing-Jeep Cherokee Limited, the most luxurious version of Beijing-Jeep Cherokee that was made in China by the Beijing-Jeep joint venture from 1984 until 2009. The Limited arrived in 1994 and continued until 2004. It came with big wheels, shiny sporty alloys, a roof rack, and a sorta two-tone paint with the bumpers, wheel arches and side skirts in a different color.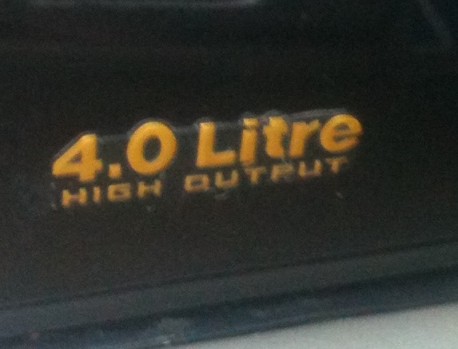 The Cherokee Limited was only available with the fat 4.0 liter six-in-line, mated to a 4-speed automatic sending power to all four wheels. I drove a few of those monsters in Beijing and they are very fast. My own 2.5 four-cylinder however ain't that much slower because the big 4.0 is a much heavier engine, combined with 4×4 it is almost 250kg heavier than the 2.5. But honest must be honest at dawn; the 4.0 is King, no matter what…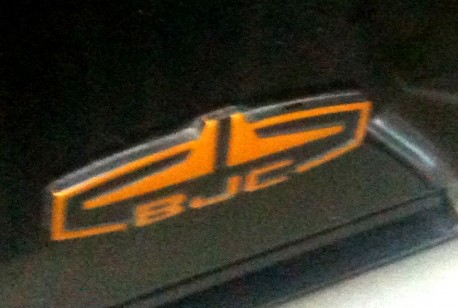 BJC = Beijing Jeep Corporation. These days the 6-cylinder models are fast becoming cult cars and highly sought after, going up in price to some 100.000 yuan or almost 16.000USD. A perfect 4-cylinder goes for about 50.000 yuan. The Cherokee can still be bought new in China, now called the 'Beijing Auto Works Knight S12', powered bu Nissan-sourced engines. Price starts from 78.800 yuan or 11.940 USD, and that indeed is less than what is paid for a second-hand Beijing-Jeep original.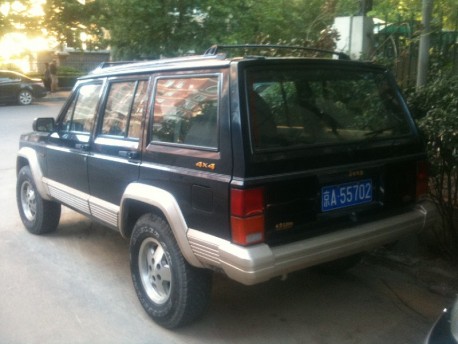 After all those years still a beauty. Timeless design.