New spy shots of the military version of the upcoming Beijing Auto B80. The military version is designated 'B80VJ. Beijing Auto is also working on a civilian version which will be called 'B80V'. The Beijing Auto B80 is expected to debut on the Beijing Auto Show in April.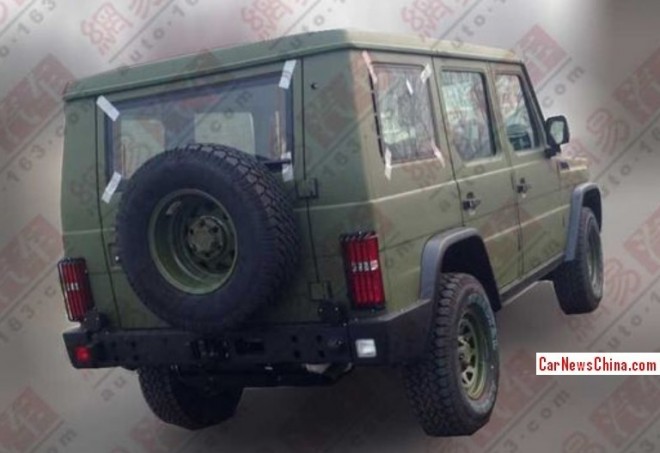 The latest reports indicate the military version will be powered by a 2.7 liter four-cylinder petrol engine with an output of 150hp and 235nm, mated to a 5-speed automatic. Earlier on we heard the B80VJ would get a 3.2 liter six-cylinder diesel engine, and after that there were reports about a Cummins 2.8 liter four-cylinder turbo diesel.
The messy engine-story is typical for Beijing Auto and indicates they have been testing with various engines during the development process. A diesel engine is more likely for an army vehicle than a petrol engine, so we think there will be a diesel, but which one is yet unclear. The civilian version will be powered by a 2.4 liter four-cylinder petrol engine with 143hp and 217nm.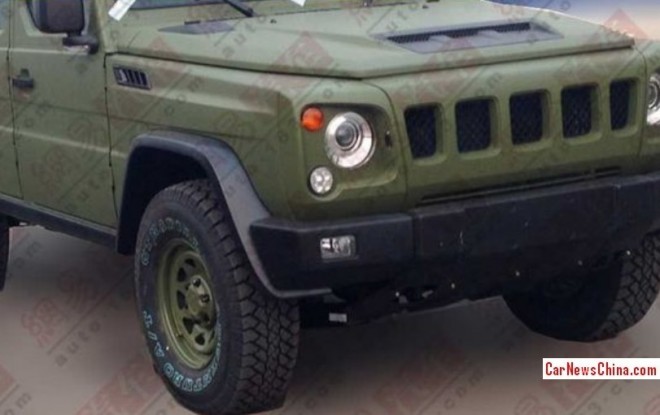 Design is an interesting mix between Jeep, Hummer, and the Mercedes-Benz G-Class. The B80 will be deployed in various roles in the army; such as command vehicle, scout vehicle, utility vehicle, and light assault vehicle. The B80 is strong enough to carry a machine gun or a light rocket launcher. We also heard Beijing Auto is working on an ultra-light variant for airborne operations.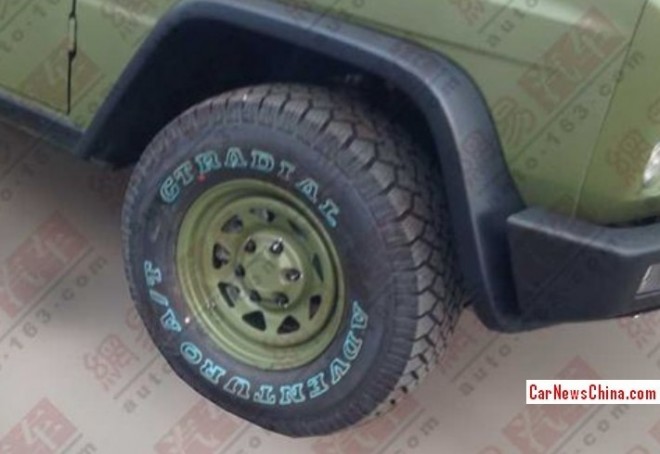 Sporty alloys look surprisingly hip in army green.
---