The new Zotye Zhima E30 has been unveiled on the Shanghai Auto Show in China. The Zotye Zhima E30, formerly known as the Zotye E01, is a new electric vehicle for the Chinese car market, featuring large angry looking headlights and a small grille without the typical Zotye 'Z' logo.
Instead of the Z it has a logo with the Zotye name written in full, in some classic handwriting style.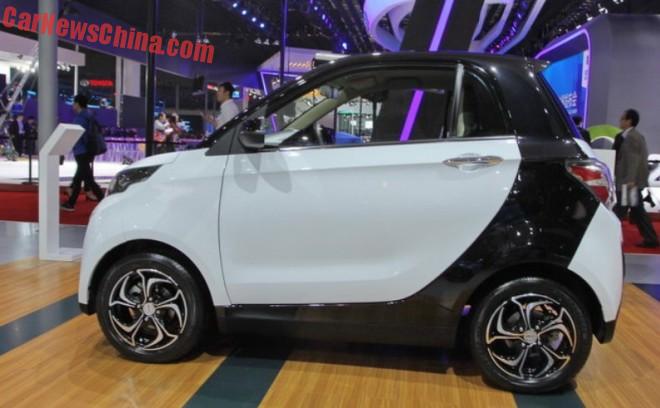 Body work with a Smart-like structure.
The Zhima E30 is powered by a small electric motor with 24hp and 83nm. Zotye claims a top speed of 80 kilometer per hour and a range of 150 kilometer. We are not sure it can really go eighty, 24 horses don't seen enough to make a car like the E30 that fast. Zotye's other new EV, the E200, needs 84hp to reach the same speed.
The 80km/h is an important number, as it is one of the qualifiers for an official government designation as a 'real' electric car, as in contrary to an LSEV mini car. Buyers of a 'real' EV can apply for green-car subsidies, buyers of LSEV's can't. The Zhima E30 seems very much an LSEV, so Zotye's claims are questionable at best.
Now: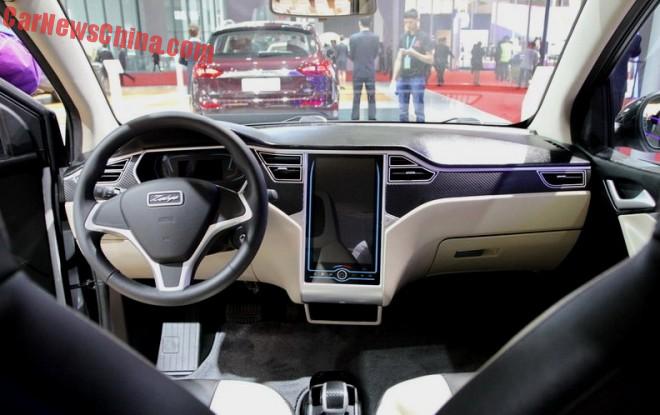 The interior is simply brilliant. Very clean and very well-designed, although clearly inspired by the interior of the Tesla Model S. And the absolute best part is this: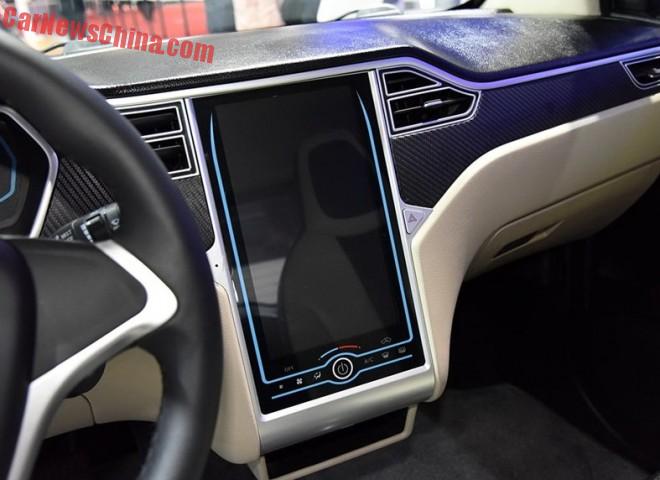 A huge vertically positioned touch screen, it seems bigger than the ones in the Model S and the new Volvo XC90. Sadly and badly Zotye didn't switch it on, so we don't have any photos of the graphics, and neither do we know whether the thing actually works.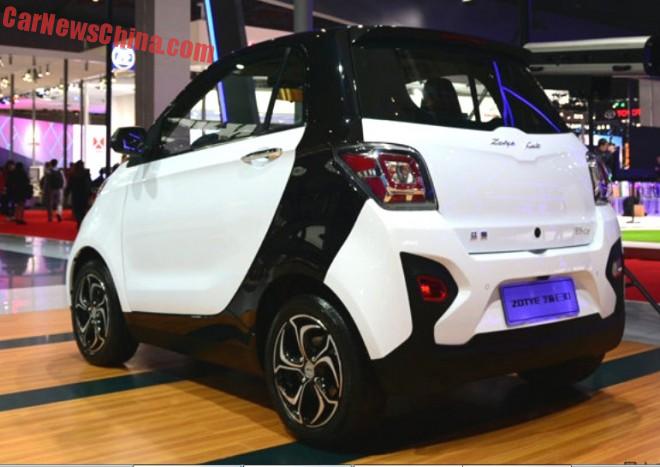 It is a funky little thing and it could work well as a city car, but it just doesn't seem capable of going on the highway.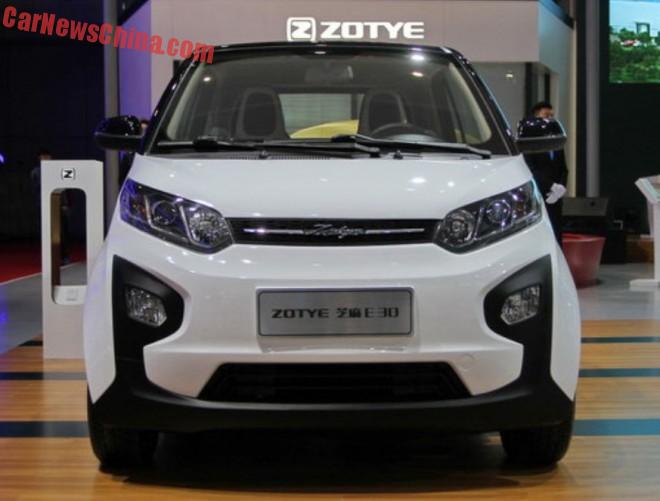 She seems to look a little sad. Zotye should have painted her Pink.