There was a time when western automakers were bold, confident, and flush with cash, and auto shows like Paris, Geneva, and New York were must-see occasions for the automotive enthusiast.
Recent times have quashed that once raucous vitality into barely a murmur. Concept cars are a dying trend, launches are made online rather than at the big shows, and some shows have been moved or even canceled altogether.
China, however, has unequivocally bucked the trend. Untainted by Dieselgate and somehow barely even registering Covid, the country's automotive scene seems to be going from strength to astronomical strength.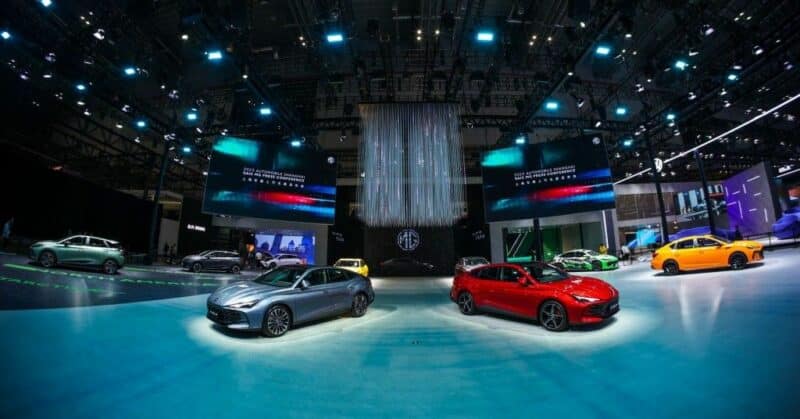 Once known for copycat designs and substandard products, Chinese automakers are exploding with confidence, imagination, and technical prowess. If western brands could be excused for not comprehending the scale of the change in China after almost four years without guests and media from abroad, the 2023 Shanghai Auto Show was less a slap across the cheek and more a direct volley into the nether regions.
Let's pull apart what will likely go down as one of the most significant motor shows in automotive history.
Irrepressible Scale
After the warm-up act that was a delayed Guangzhou Auto Show in January, all eyes were on Shanghai where many were expecting a renewed assault from local brands. They weren't wrong.
One China watcher claimed over 1,200 models and 1,413 vehicles were displayed at the show, with 93 global debuts, 64 concepts, and 271 new energy vehicles, 186 of which were from Chinese brands.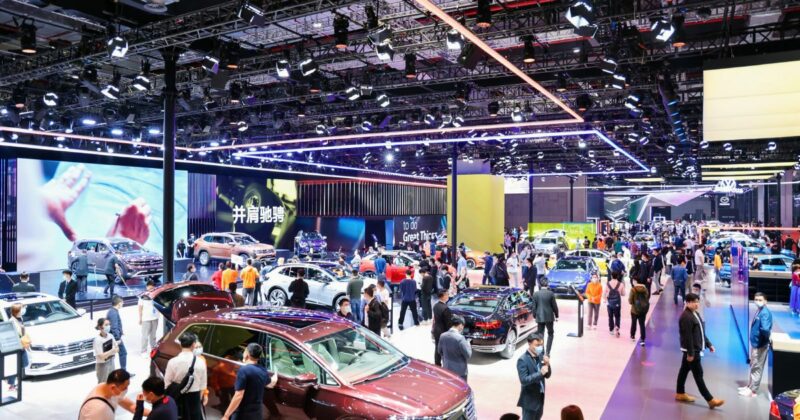 In practice, it felt every bit as enormous as the numbers suggest. Our full show walkthrough (see the end of article) lasted a full three and a half hours without sitting in a single car and everywhere you looked there were either new brands or new product lines on the show.
For the most part, it seemed that everyone was here too, minus a few embattled brands, perennial show skippers Wuling/Baojun, Jidu, Renault, and Ferrari. The SAR Mecha also missed a show for once, which raises some questions.
Blowing hot and cold
Many have commented that China's auto market is due a consolidation and that may be true, but if anyone was feeling the heat it wasn't the locals. Everywhere you looked on media day, foreign executives carried furrowed brows and foreign journalists' wide eyes.
That being said, the stands of the major foreign brands were no wilting flowers – externally at least they are very much up for this fight.
But the momentum, and in many cases the affection, is clearly with the homegrown heroes. Start-ups like NIO, XPeng, Zeekr, and Yangwang enjoyed enormous audiences with many queuing to get into the stand or their desired models, but popularity wasn't exclusively for them with state-owned brands also enjoying throngs of visitors.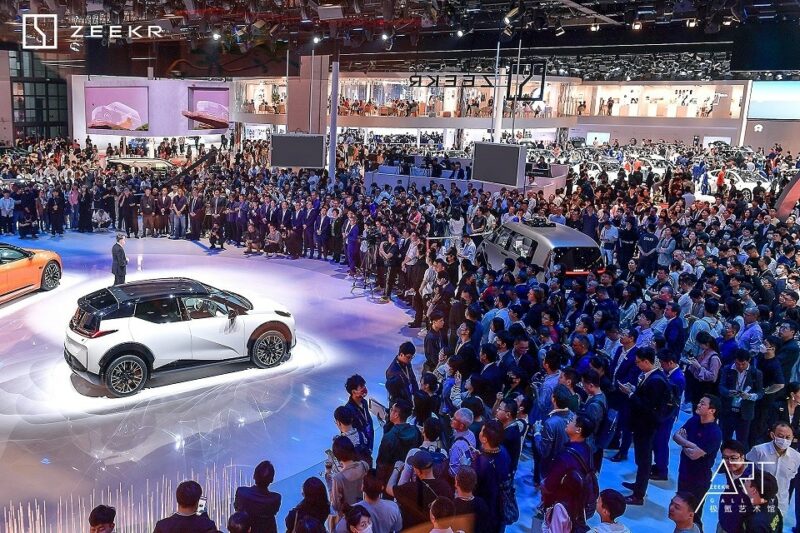 If the density of a crowd can be used as a barometer for enthusiasm, then Mercedes, BMW and MINI are also in good health for the time being, the crowd crushes on the latter two suggesting neither were affected by the uproar on Chinese social media after supposed racist ice cream distribution. Another storm in a social media teacup.
Audiences were decidedly thinner on the Nissan and Honda stands, plus the American trio of Cadillac, Chevrolet and Buick, though the time of day you experienced the stands also played a part so let's not put any nails in coffins just yet.
Stars of the Show (Models)
Such was the scale of the event that any attempt at summarising it will inevitably miss somebody out but we'll give it a go, starting with cars specifically.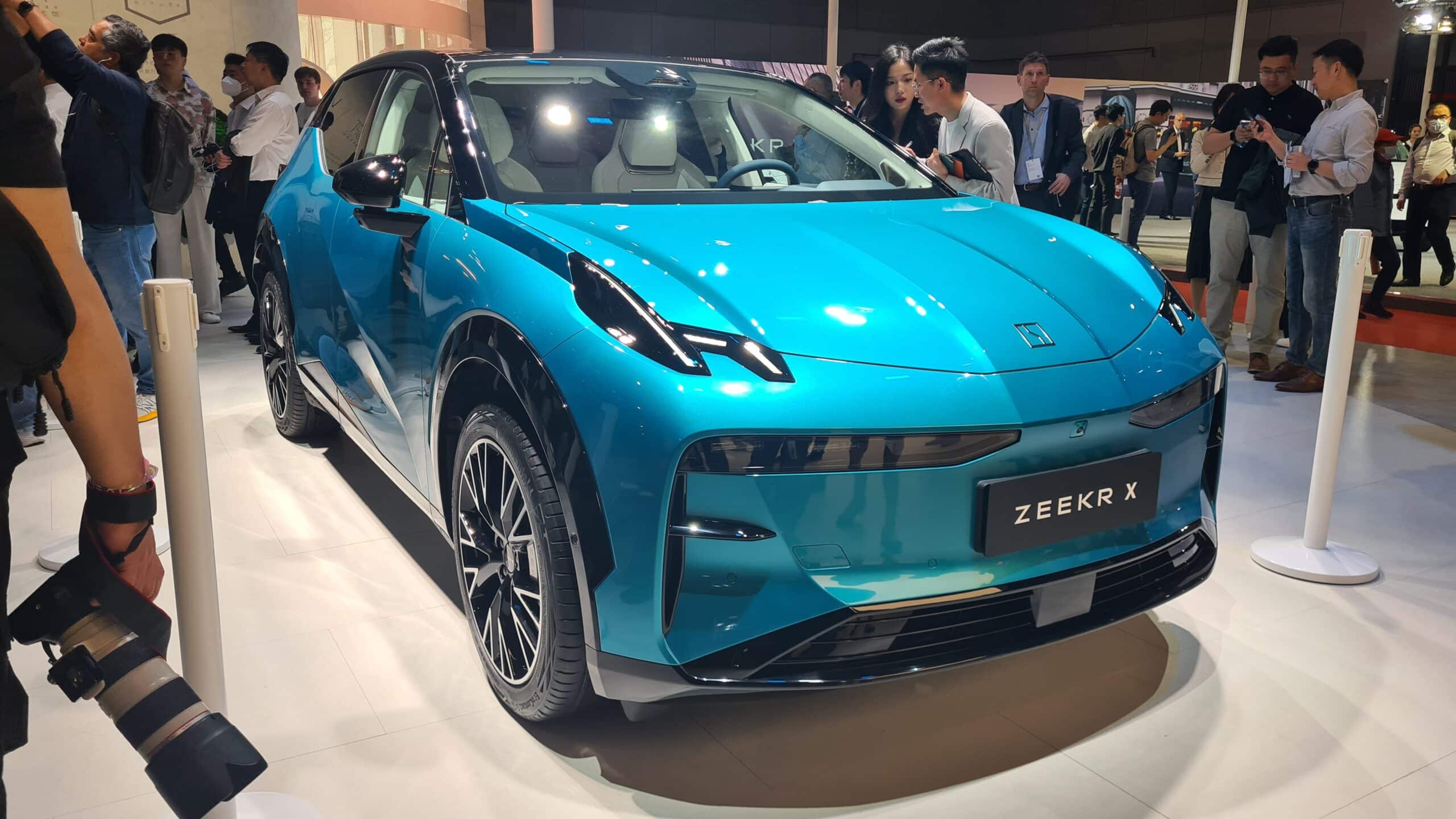 One car that was hard to look past was the Zeekr X. Visually captivating, and thankfully many in number, this dynamic baby SUV has all the ingredients to be a wild success. Edgy styling, great price, a uniquely compelling interior, and one of the finest EV architectures on the market, the X was incredibly popular with showgoers. That it was announced for Europe sales starting in Q4 2023 was the icing on the cake.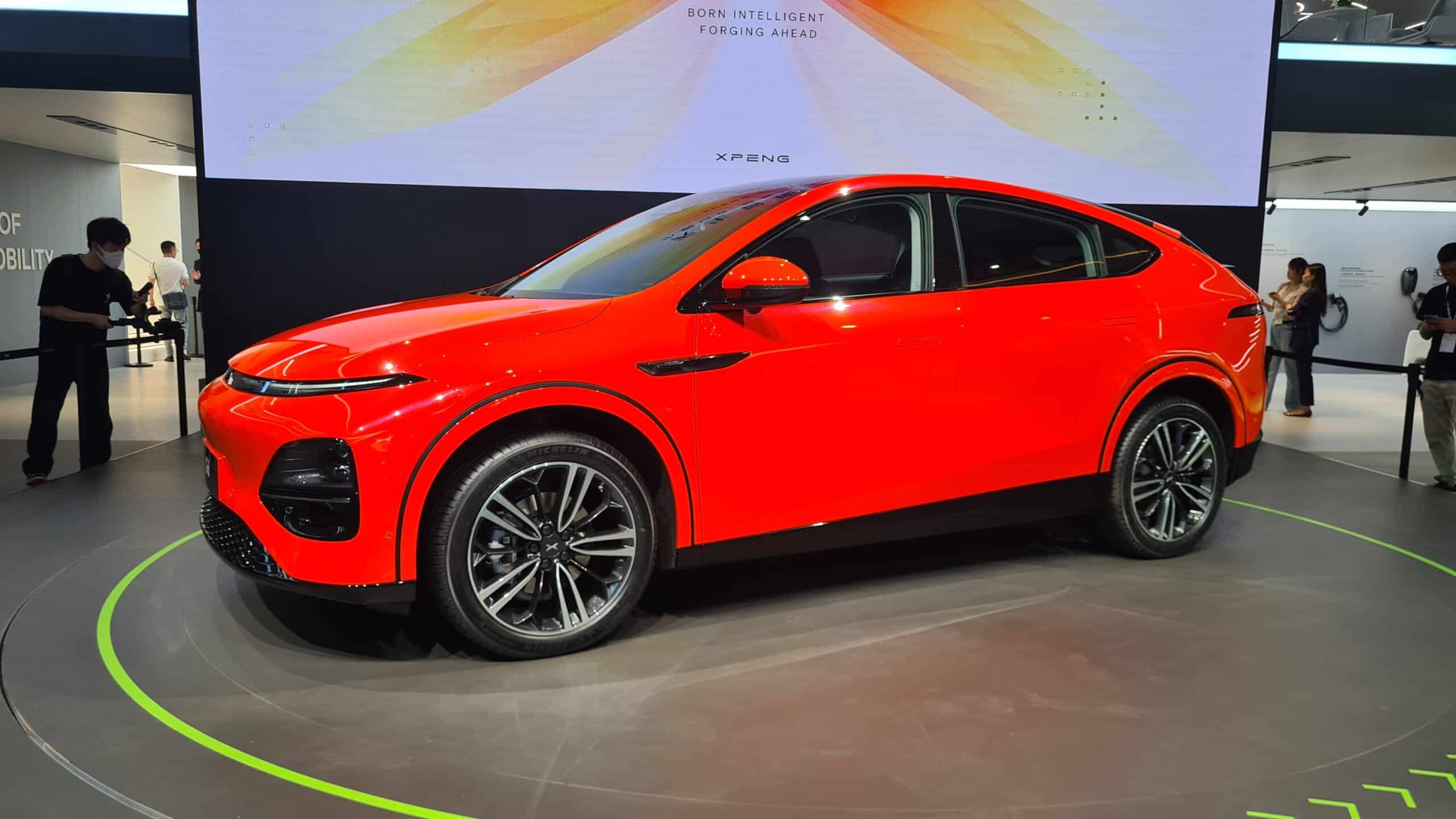 XPeng's new G6 SUV also drew significant crowds. Whether or not they knew about the new SEPA 2.0 platform underpinning it that enables up to 300km of charge in 10 minutes, or whether they just liked its pleasingly egg-shaped exterior and clean and spacious interior, it had queues lining up to take a look. It's only a shame there were only two of them to see.
BYD have been on quite the renaissance in the last 12 months and didn't disappoint with their new offerings. Their new small car got more affection than any Seagull ever has and promises to be a big sales hit when it hits the roads later this year. That the brand only brought one made it all the more in demand.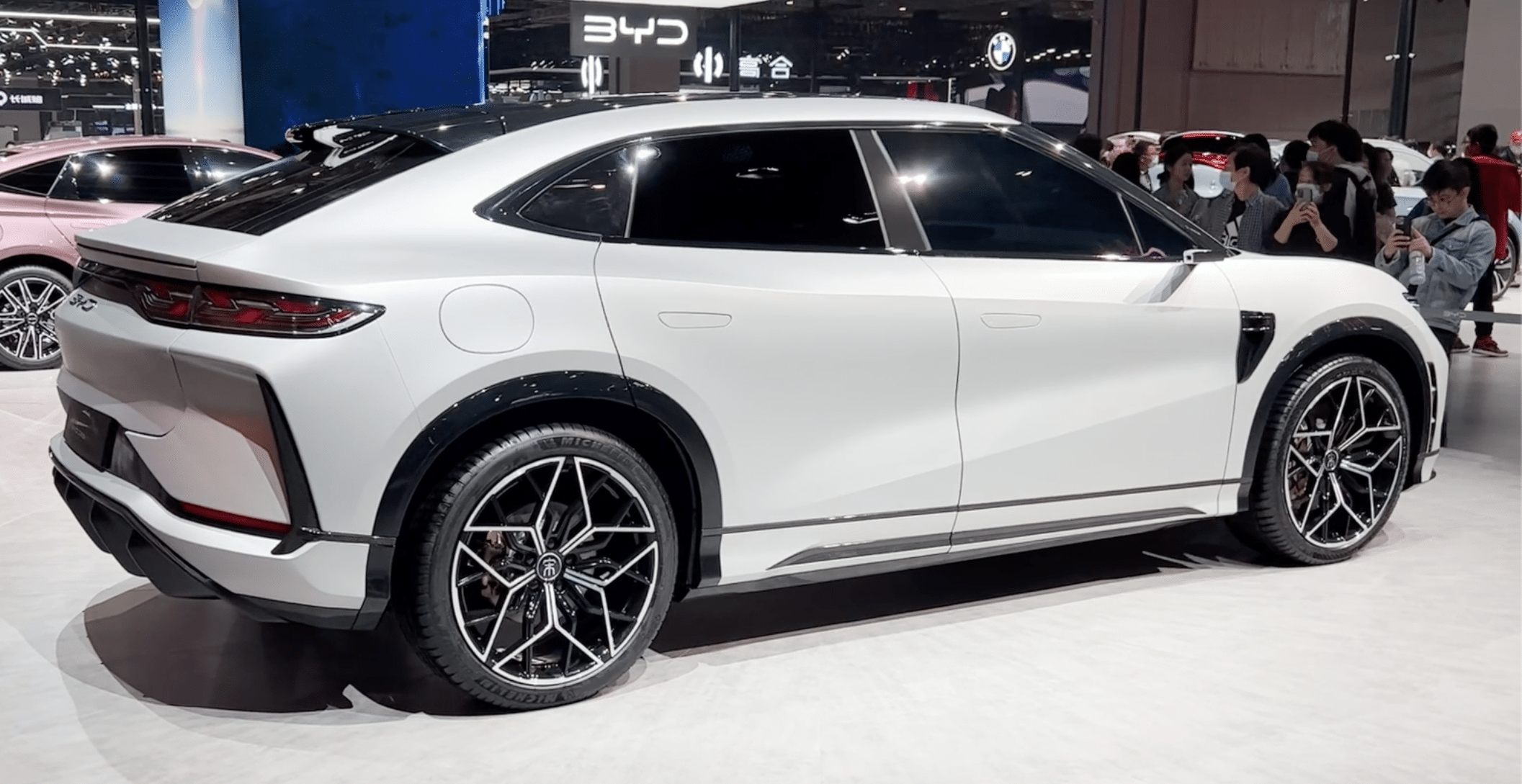 Equally, the brand's Song L Concept received high praise for its blend of mature yet dynamic looks, though we'll have to wait a little longer for a peek inside.
Coming in at about $125,000, the Yangwang U8 is likely to be out of most people's price range when looking for a new car but that didn't stop people queuing for up to an hour to get on the stand. Whether inspired by its viral Michael Jackson-esque performance on stage or the over 1,000hp of grunt, the crowds were very clearly spending more time with the U8 than its supercar brother, the U9. The death of SUVs is still some way off it seems.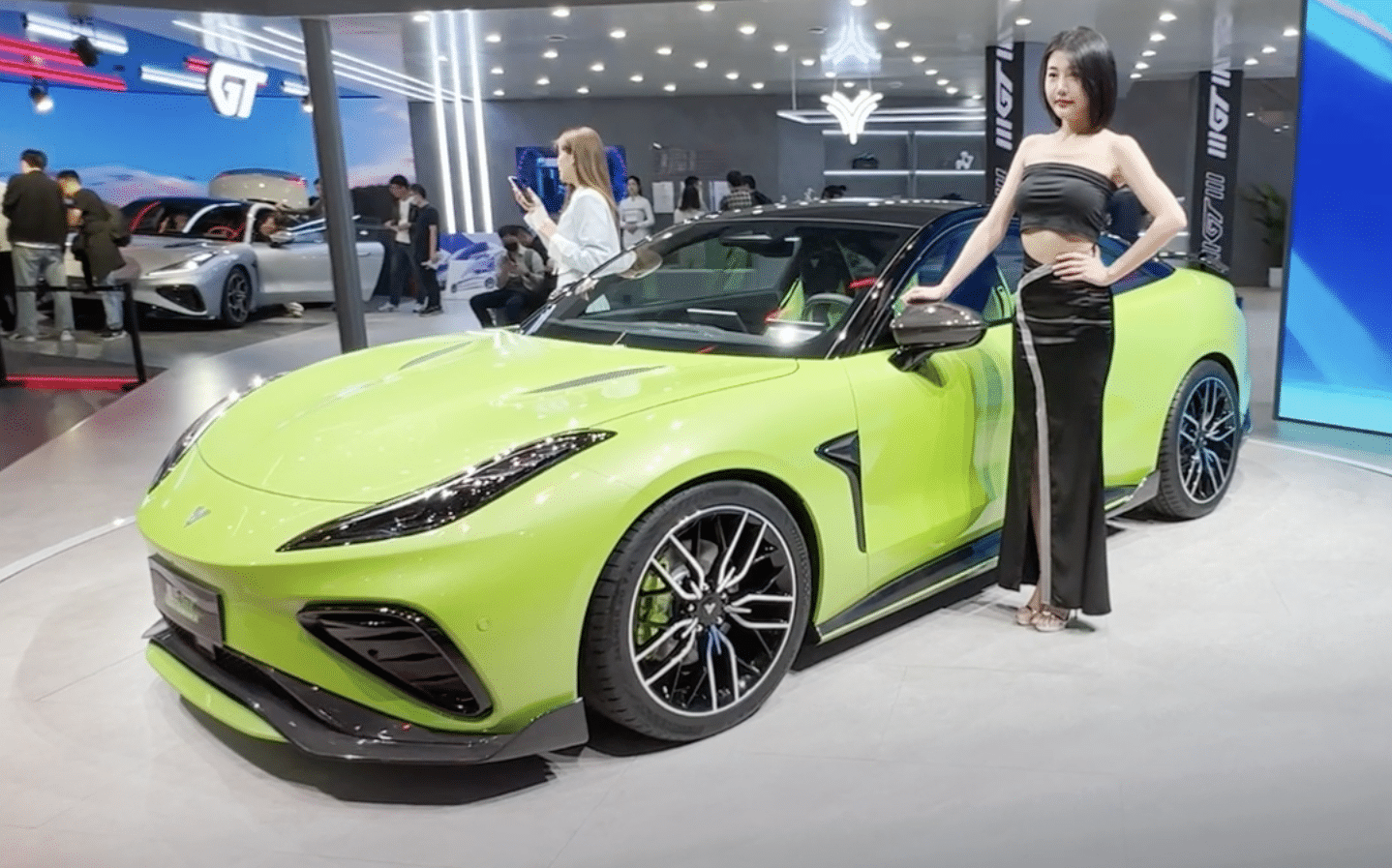 Other visibly popular models included the IM LS7, which was awash with showgoers very early in the day, Geely's new Galaxy L7, the Neta GT, and the AVATR 11. Even the much-maligned Volkswagen ID.7 Vizzion was getting its fair share of attention. The HiPhi Y also looked great but was kept away from the crowds.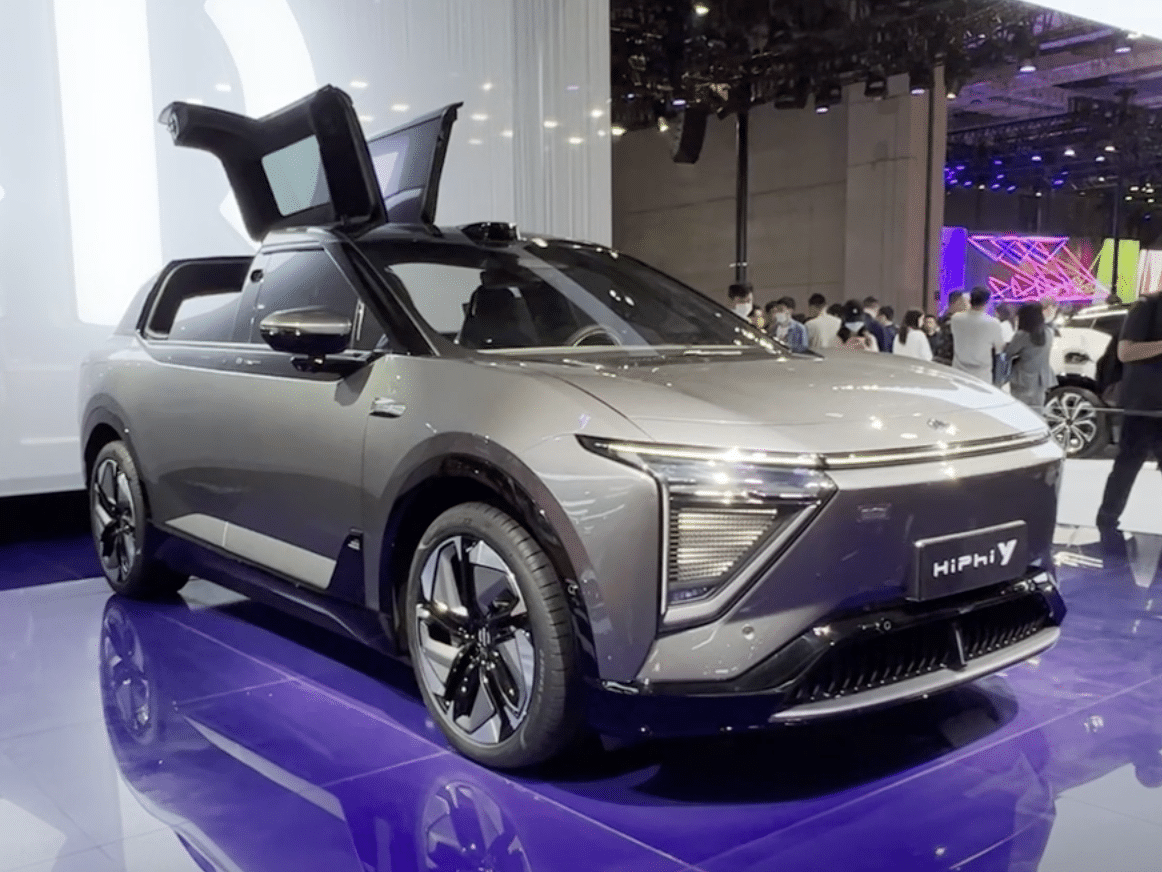 Stars of the Show (Brands)
Some stands were rabidly popular, some came impressively equipped, so here's a look at those.
Stand of the Show probably goes to NIO, whose enormous corner slot featured three EP9s, a drinks booth, a revolving ES6 arena, a Battery Swap 3.0 demonstration, a massive second floor media lounge, and a never-ending pulse of activity. Crowds flocked to the brand and enjoyed everything on display. The only downside was that the new ES8 remained closed to visitors.
BMW, too, was bursting at the seams on an imaginative stand that showcased everything the brand sells and some things it doesn't. Whether you can stomach the giant nostrils or not, it was impossible to deny the clamour for Bavaria's finest, free ice cream or not, and the colour changing Dee concept and M1 Art Car were the cherry on top.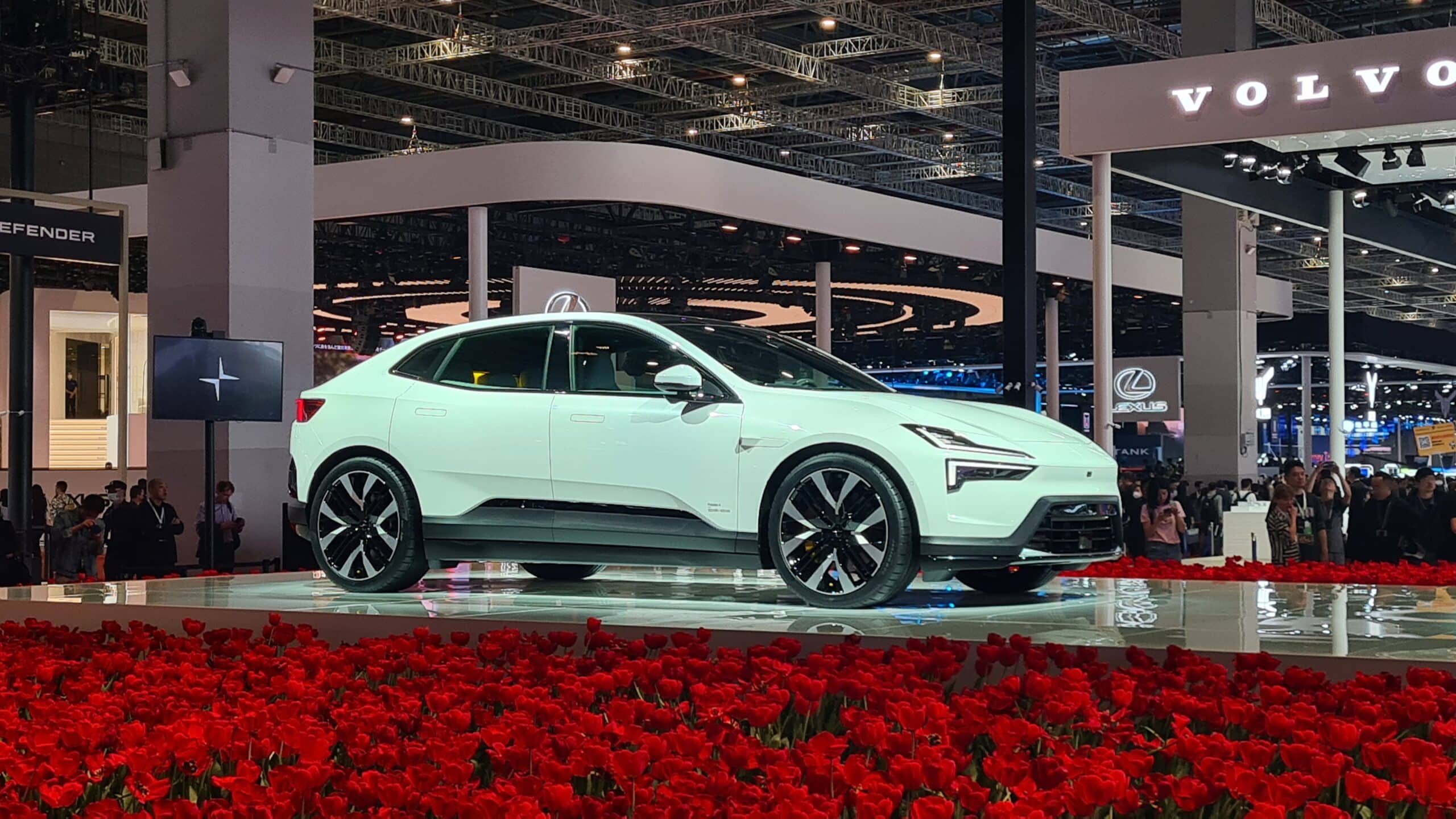 Polestar, too, caught the public's imagination with their bold decision to plant 80,000 tulips around an island featuring the Polestar 3, which got its China debut, and the all-new Polestar 4, debuting for the first time ever. The set-up and scarcity of the cars did make it hard to judge what public sentiment was, only a few people got to go up and see both cars at a time, but the stand itself was as bold a look as there is.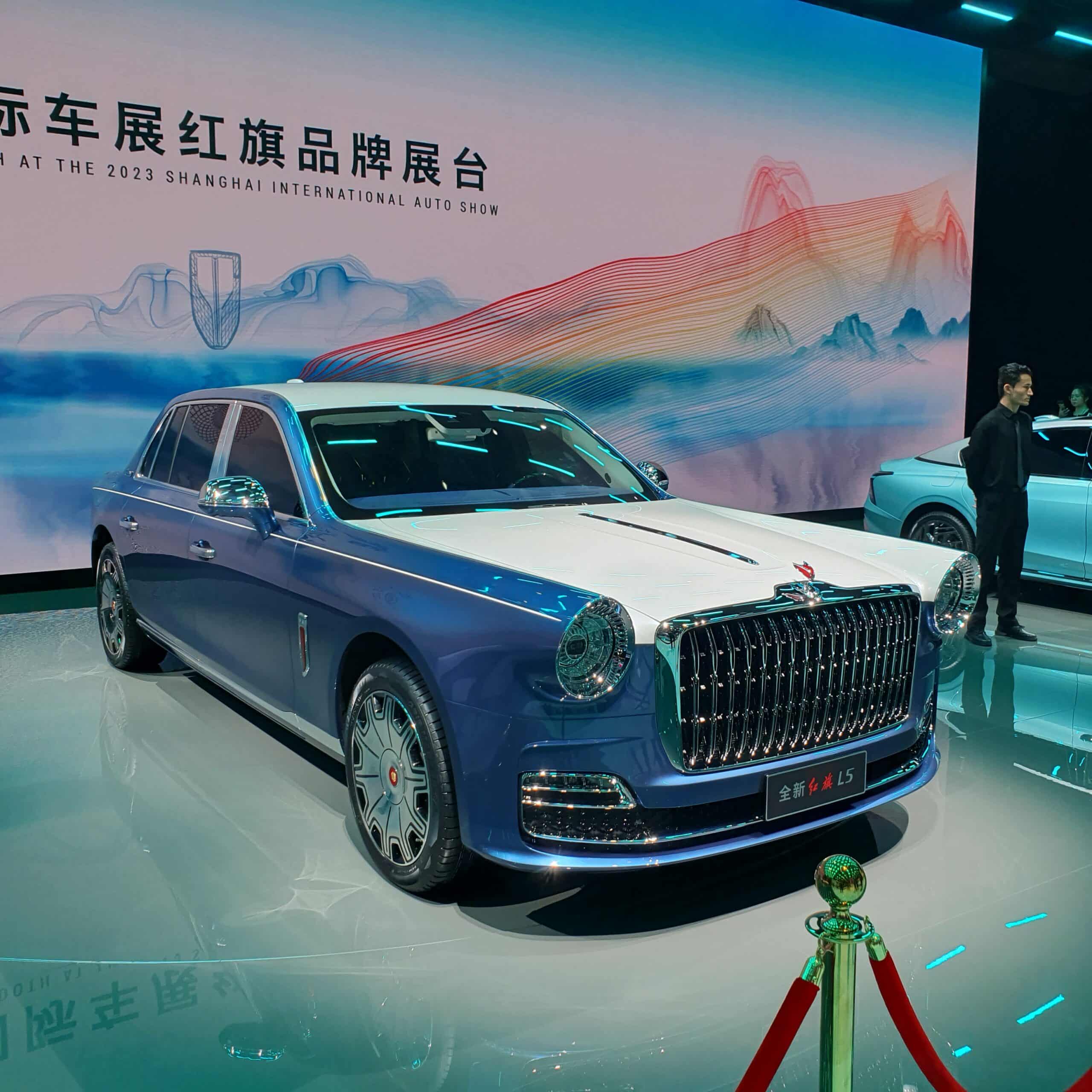 Hongqi have long felt a little dried-up and crusty, the embodiment of a brand resting on prestigious laurels, but Shanghai changed all that. Their giant corner slot was brim-full of brand-new all-electric cars and facelifted models, as well as an updated L5 flagship sedan (the one the boss man rides in), and an exclusive zone for a gargantuan 3-seat electric SUV concept and top-trim editions of the massive LS7 and HS-9. This was a resounding return to form and the public loved it.
Other popular stands included Li Auto, who announced a new BEV platform and free autonomous driving tech for life, Lotus, who are going full speed to win over local buyers unfamiliar with the brand, and Ora, who despite bringing nothing new still drew plenty of fans.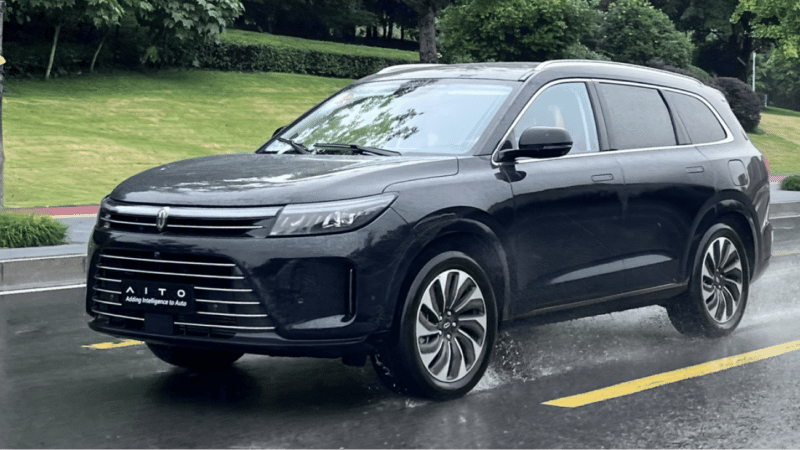 However, if you'd asked me before the show which stands would be popular, AITO would not have been anywhere near the top of the list, and behold, it may have been the most densely packed stand at the show. Even without the new M9, which was revealed on screen but not on stage, people couldn't seem to get enough of the refreshed M5 and M7 models with updated interiors and lidar options.
Who's Coming In, Who's Going Out?
We predicted a few new brands would make their way to Shanghai, many were announced in advance, but China's automotive landscape continues to get more and more complex and needs some explaining.
We'll start with Geely's Galaxy, which we now know is not a brand but a product line. Yes, they have their own logo, a more rectangular version of Geely's, but Galaxy will sit under Geely alongside Geometry, who have been downgraded from a standalone brand to a product line, and Star, which we don't yet have any word about.
Dongfeng's dizzying brand line-up is now also more convoluted than ever. There's Dongfeng itself, Aeolus, Venucia, Voyah, Mengshi, and now also e-π. We don't know anything about it, other than the electric concept they showed with incredibly rounded styling and apparently four electric motors. Expect it to be a premium brand like BYD's F or Yangwang.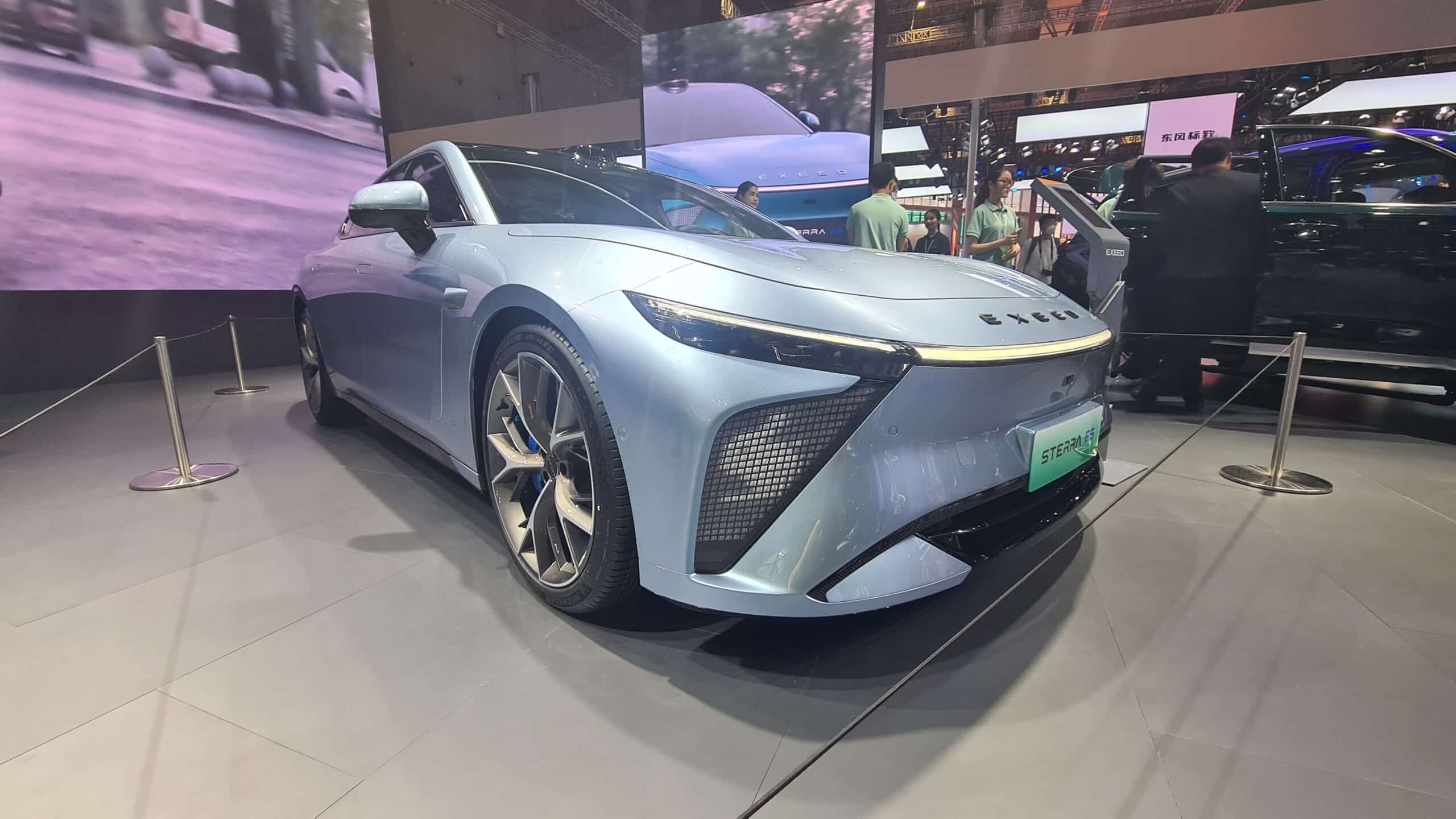 Chery have also been dabbling a bit, adding Sterra as what seems to be a product line to the Exeed brand. No, they look nothing alike but the new Exeed Sterra ES does look a thing of beauty, more so than its SUV brother, the ET.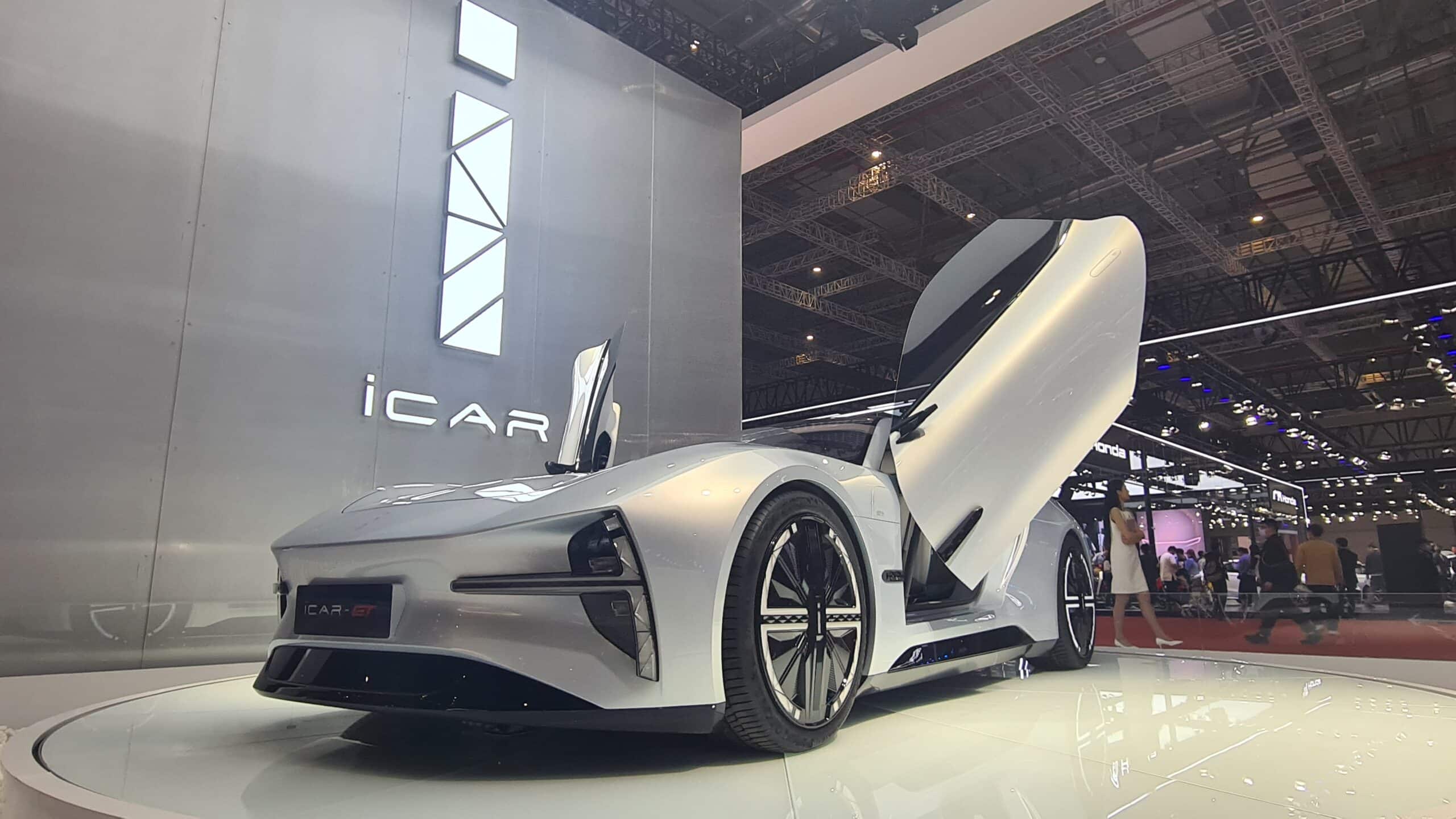 Chery also launched a new electric car brand, iCar, with a stunning coupe concept and a small and boxy off-roader that looks like a bit of a treat. We couldn't see inside the little one so we're not exactly sure if iCar is aiming up or down, nor where that leaves electric Cherys like the Ant Q (formerly eQ1), the eQ7, or the QQ Ice Cream.
As for out, it's hard to see a world where Citroen or Peugeot survive much longer in China. Peugeot had a few people around but Citroen barely had a product to show, instead opting for three C5-Xs. Equally, as mentioned earlier, Chevrolet need more EVs and Buick need their new electric E5 to start winning some hearts otherwise it may be time up.
Nissan, too, seemed incredibly quiet despite the Sylphy being one of the best-selling cars in the country, people flocking instead to their concepts at the back of the stand.
The Korean brands came with big booths but none were doing a really roaring trade. There's still a small window left for products like the Genesis GV60, which went on sale recently, and the KIA EV6 GT, which goes on sale in August, to try and turn the tide, but the pressure shows no signs of easing anytime soon.
Surprises
Given half the show was announced in advance there were a few less surprises than you'd expect but some crept through.
Most notable was MG not bringing the Cyberster, unveiled days earlier. We suspect the brand is saving the car for a launch at somewhere like the Goodwood Festival of Speed, to help rebuild the brand's British roots, but for now, we have to make do with seeing them driving near the factory in Shanghai.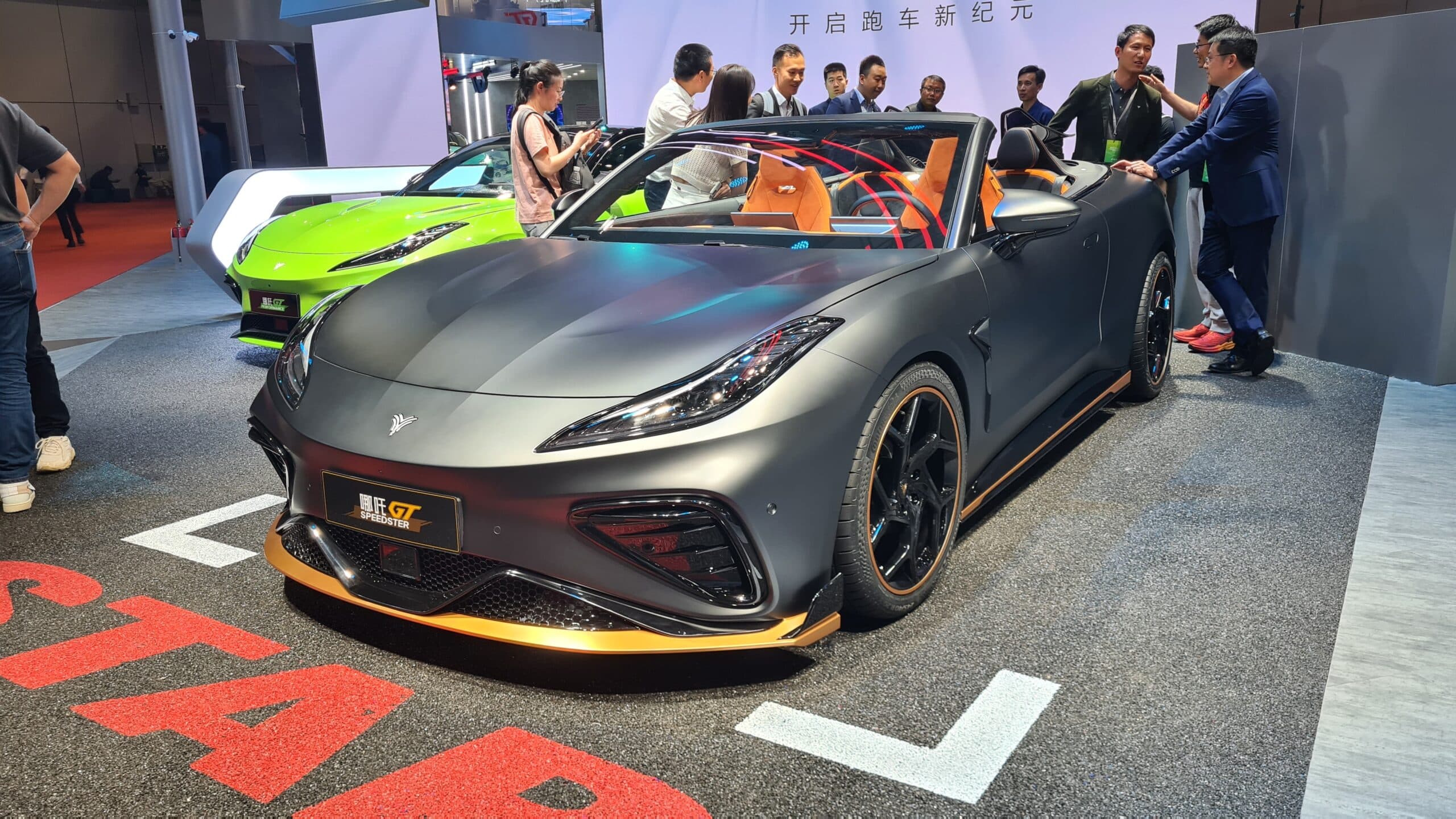 Start-up Neta sprang a welcome surprise with their GT Speedster concept. We know China's brands are getting more confident, you need to look no further than the GT itself becoming the first Chinese coupe since the Brilliance BC3, but a speedster with helmets that rise out of the trunk? That's just performance art, and we love it. Keep surprising us, Neta!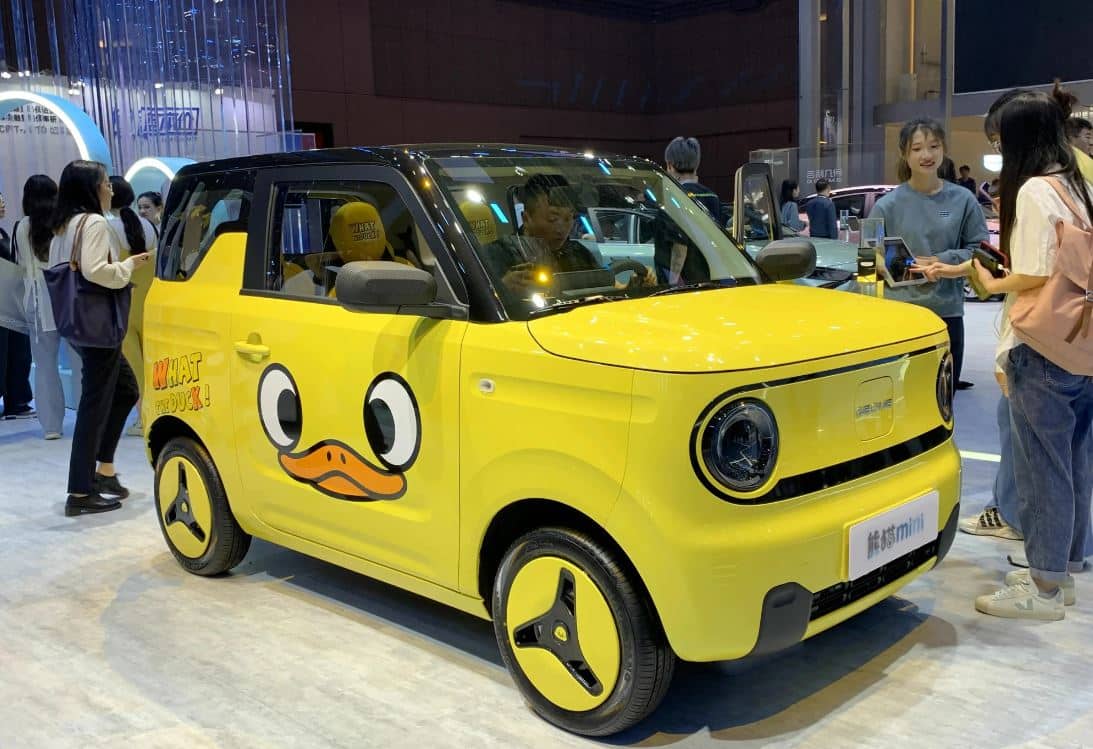 Geely upped their microcar game in Shanghai, much to the pleasure of everyone, by adding a jacked-up chunky Panda Mini to the line-up alongside a 'What the Duck?' version. The chunky Panda adds alloys, a grille, bonnet grab handles, and a removable Bluetooth speaker amongst a few other accouterments, and it very nearly stole the show in the process.
Bestune too, perennial survivors despite nobody ever seeing one on the roads, rolled out a speedster version of their new Pony microcar. It looked utterly ridiculous with an enormous rear wing and racing belts, as did the riveted metal alternative and a penguin-themed 'PuPu' edition complete with horns and jet turbines, but it was cool and that's all that matters.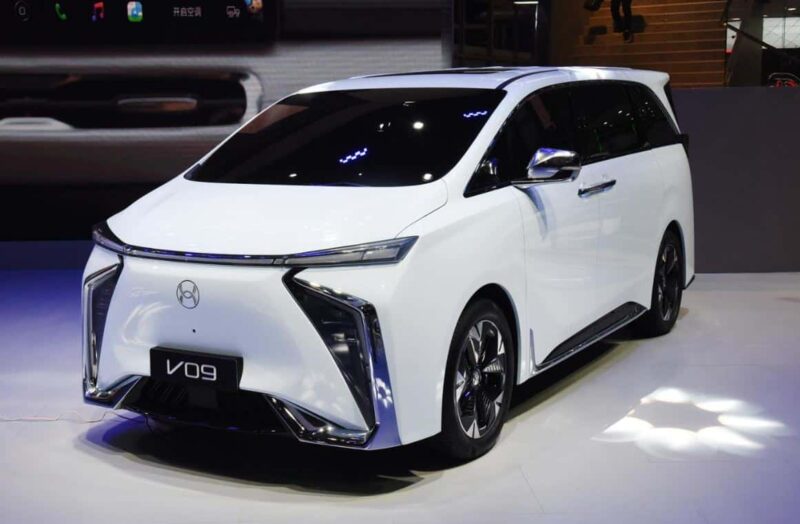 Hycan apparently didn't think their V09 MPV was quite 'out-there' enough so rounded off the front end, painted it prosthetic limb beige, and shoved chunky off-road wheels and arches on it. The result was some kind of desert people carrier with a vanity mirror inside, the most bizarre thing we've maybe ever seen. Worse than that, it was half-finished and visibly so. Sort it out, Hycan.
Oh, and an honorable mention to Great Wall's Cyberpickup. We'd seen it coming of course in spy shots and they only went and actually made it, basically giving it the Tank 300 Cyber treatment, pretty much nabbing the Cybertruck's name, and whacking an extra axle on for good measure. It's not even electric, but fair play for the laughs.
Summary
There are enough narratives ongoing here to fill a book and even more still to discuss, but one thing is certain, the Chinese are coming, and far faster than most people outside of China dared to imagine.
One oft-cited criticism of Chinese cars has been building quality but, as one western journalist wrote in Autocar, Chinese cars are now every bit as well put together as their foreign peers.
Not only that, but the intensity of the competition is breeding insanely fast growth. The Chinese automotive market now is like the smartphone app market of the early 21st century: everyone is trying new things, pushing boundaries, and the pace is utterly relentless.
Whether that, combined with a brutal price war, will lead to the predicted consolidation in the coming months and years remains to be seen, but don't forget that China has had many brands for some time now and some, like cockroaches, never seem to succumb. China's market is vast already, meanwhile, export sales in South East Asia and South America are keeping the petrol dollars rolling in for now, so underestimate them at your peril.
And what about trends? The startling number of new pick-up trucks suggests China is going outdoors in a big way so expect this market to continue ramping up (even if Geely's Radar missed the show).
Equally, the only direction is premium. Nearly every brand that was formerly in the mainstream ICE game has now either opened a new brand to compete for mid- and high-end audiences, or is lifting the standard of their usual products with electrification, serious screen real estate, and sumptuous materials.
This looks like being the century of the Chinese automaker and you'd be mad to be against it.
Top 10 Production Cars
Inevitably people will want a top ten, as impossible as it is to make one, but let's start the debate anyway. We'll stick to new cars. Let us know what you think in the comments.
1. Zeekr X
For me, there's only one winner here. A young brand, hot with design originality, has just gone and smashed it out the park again. Price, performance and appearance are all on song. It's a marvel.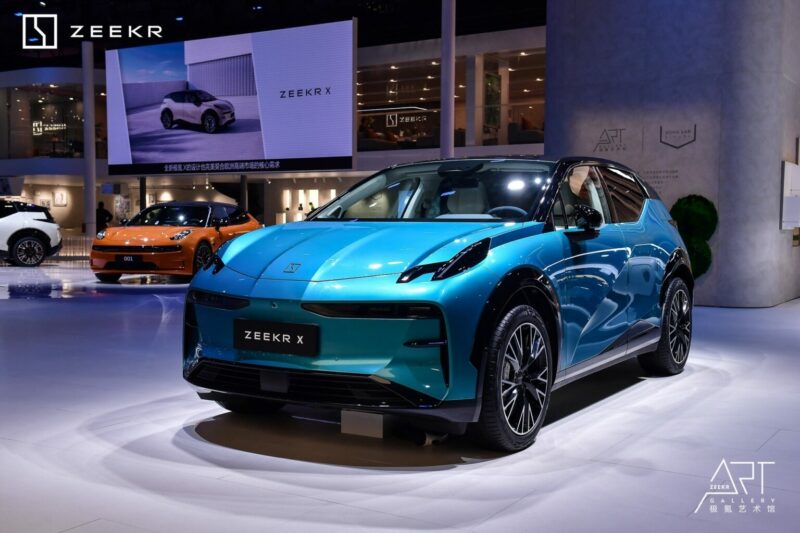 2. Neta GT
Major credit for being the first Chinese coupe since the Brilliance BC3, I think the Neta GT looks awesome. Sure, it's slightly off on the proportions and we're not sure how the quality is going to be, but they're carrying the torch for boldness in young brands.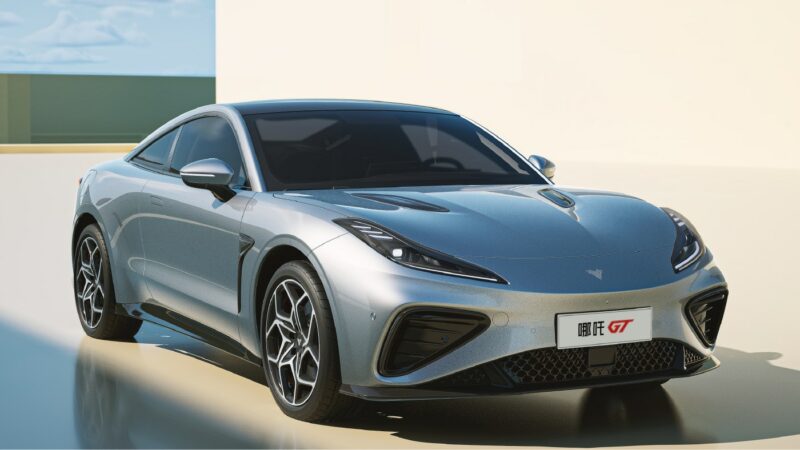 3. XPeng G6
It was a show for bright orange cars and XPeng's new baby didn't disappoint. Looks every bit as futuristic as you'd hope, even down to the egg-shaped body, but the interior is a very pleasant place to be as well and that architecture should make it bloody good.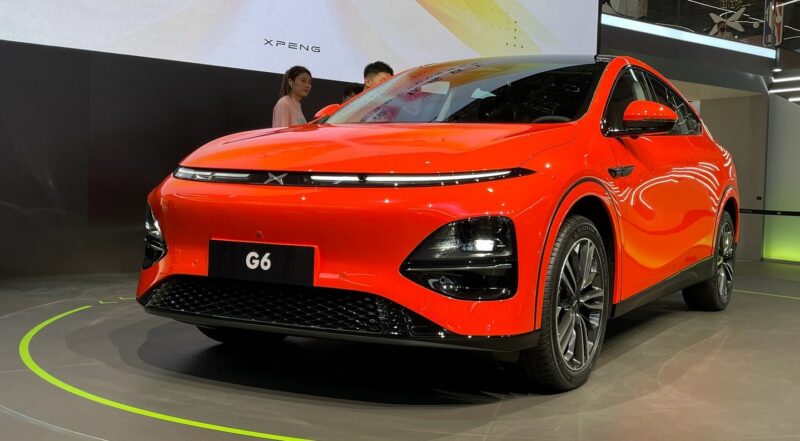 4. Polestar 4
Lack of rear window aside, the Polestar 4 is quite a looker. Not only that, the interior is a wonderful place to be, even in the back which is super comfortable. If it goes and handles anything like the Polestar 2, it'll be a very complete car.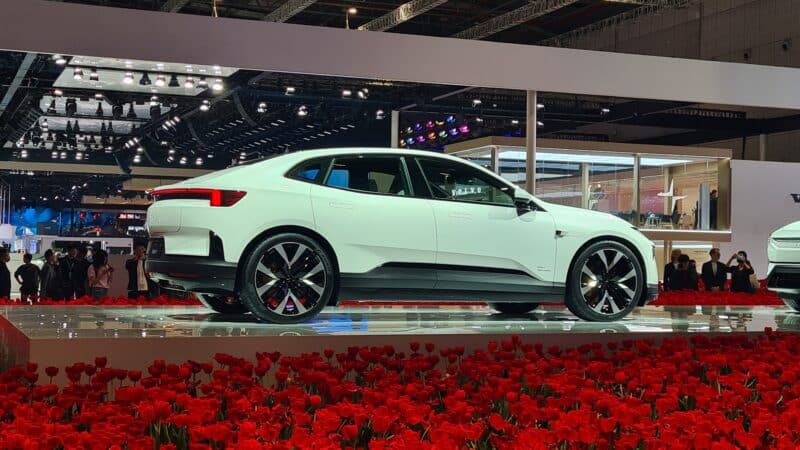 5. JAC Yiwei 3
Left-field choice this, but the Yiwei 3 is a really handsome car in the metal. Proportions are strong, it looks both taut and cute at the same time, and it's spacious too. May also come with a sodium battery too, which is no bad thing.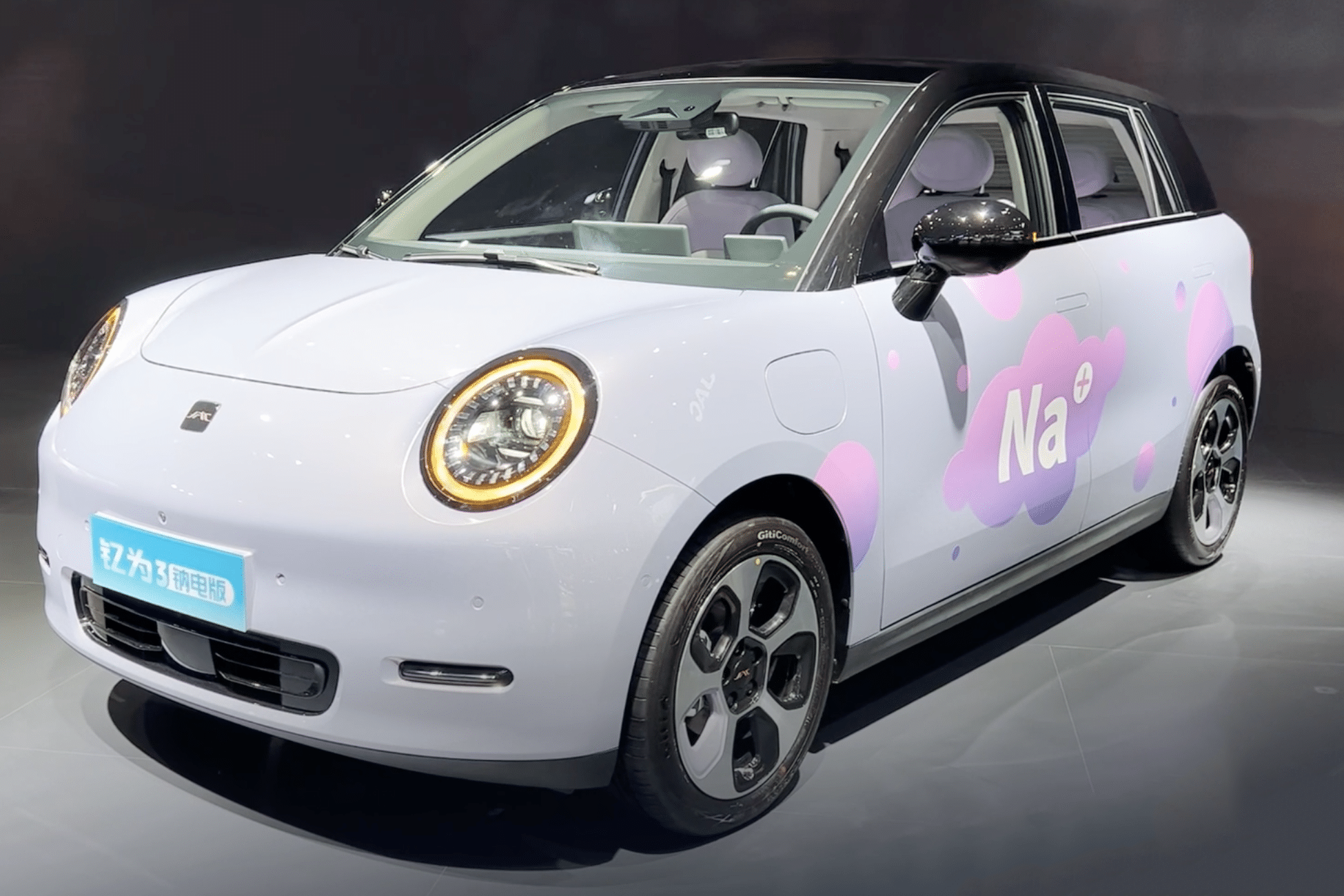 6. Exeed Sterra ES
Incredibly handsome and a welcome move to full electric for one of China's perennially hybrid brands. Looks pretty good inside too. Hopefully, it goes as well as it looks.
Read more about Exeed Sterra ES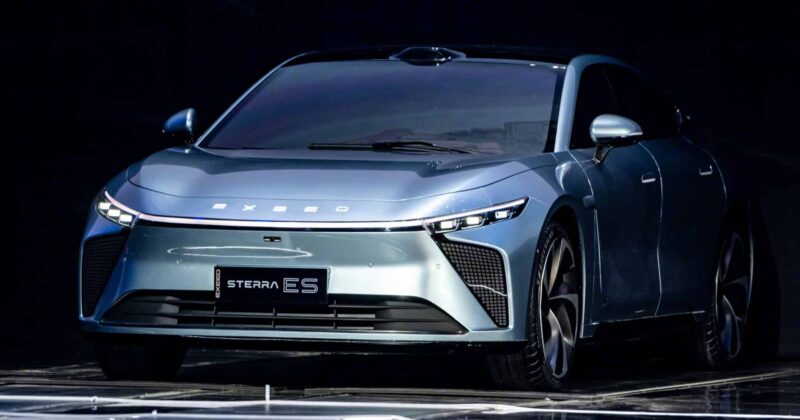 7. smart #3
Honestly, I just really like it. The #1 was a brilliant car to drive and the #3 looks like it'll pick up on that and go a bit better too. The Brabus version obliterates the 0-100 kph sprint in just 3.6 seconds and it'll do the Elk test at over 82 kph. And it comes in orange so bonus point.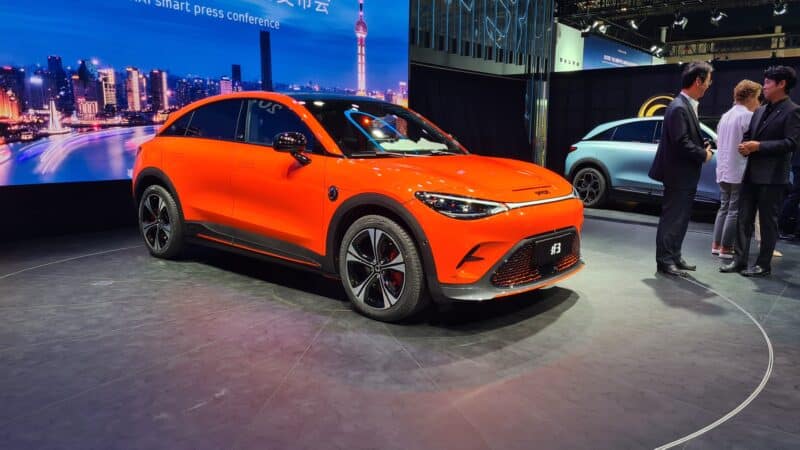 8. Hongqi L5
In a world going fully electric, it's somehow amusing that the flagship car of the entire country is going with a four-point-something-litre V8. A giant of a vehicle with classic looks, you'd climb over your best mate just to have a ride in one of these.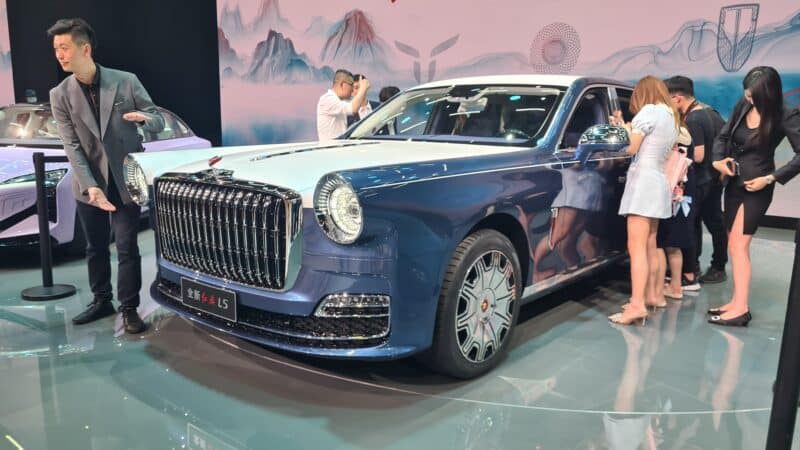 9. Yangwang U9
Any car with four electric motors, that does 0-100 in 2 seconds, and can play a game of hopscotch, must have a place on this list. Yeah, its brother can moonwalk and float but I love supercars and that isn't changing.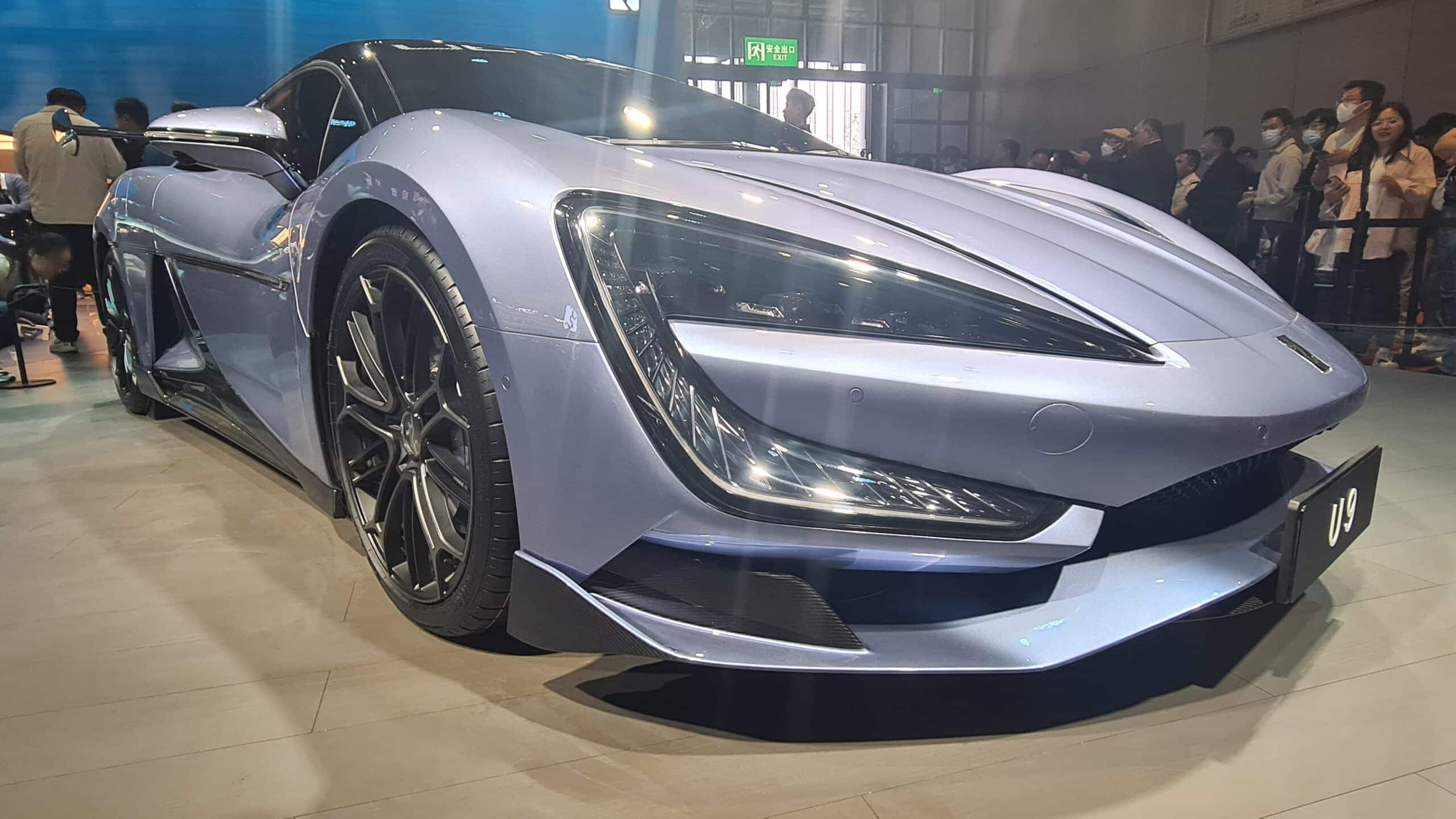 10. HiPhi Y
HiPhi's Y gets the nod here, just pipping the NIO ES6 to the post. Why? Because it's a smaller, cheaper version of the X that still has gullwing suicide doors and that gives it personality. The ES6 is a handsome car, much like the ES6, but I'd love just a touch more differentiation.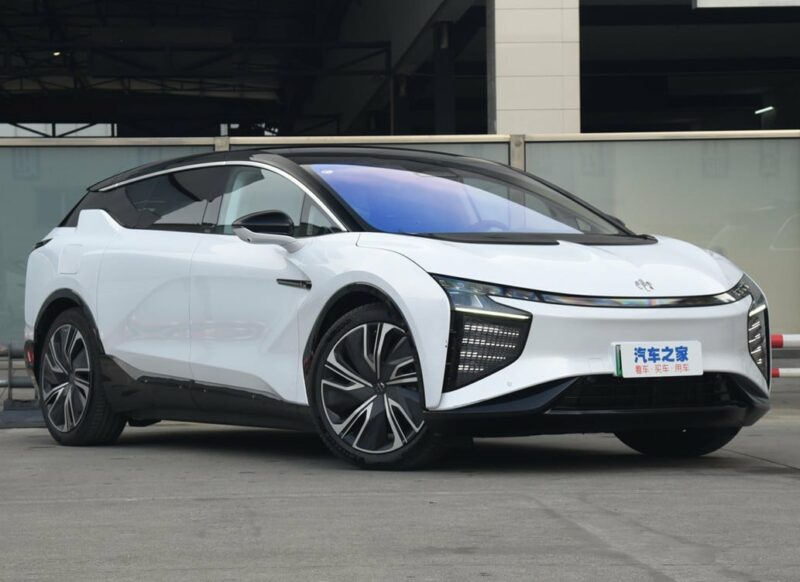 Top 3 Concepts
iCar GT
About time Chery got serious about EVs and while they may not have needed a new brand to do it, the iCar GT looks both sexy and cool in equal measure.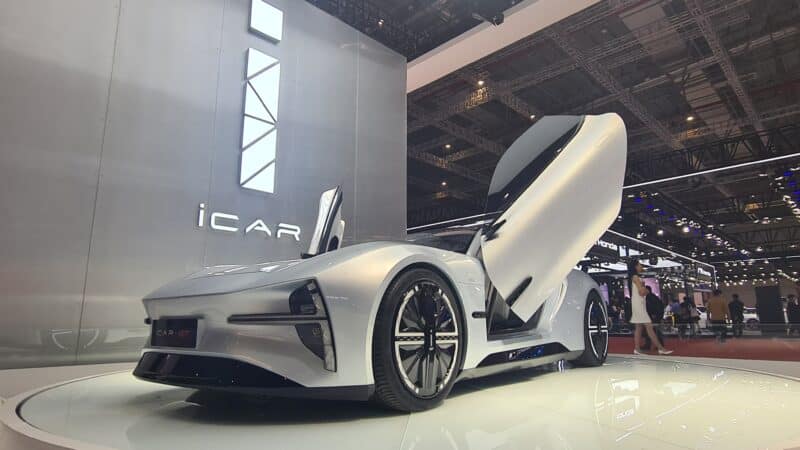 BYD Song L
Possibly the most attractive BYD ever made. Great proportions, visually sharp and dynamic, and the blacked-out A-pillar really hides the fact that it's somehow still an SUV. Big likes for this.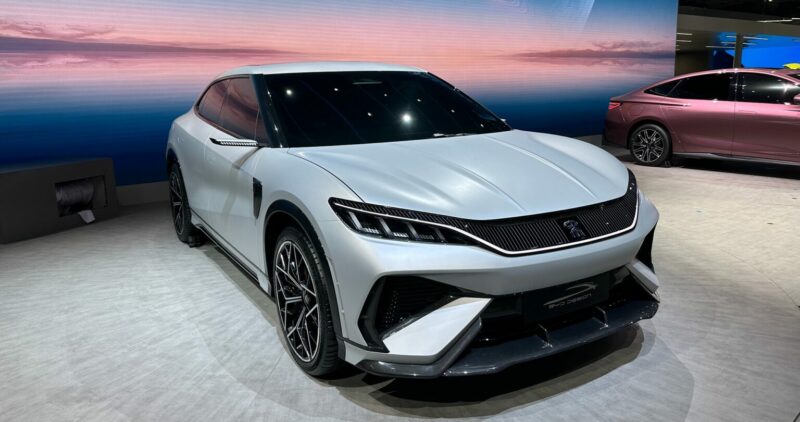 Neta GT Speedster
Totally unexpected, and chances are it'll bankrupt the company since almost nobody in China buys cars like this, but they went there and gave it luminous orange upholstery and space for a pair of helmets too. Awesome.
Read more about Neta GT Speedster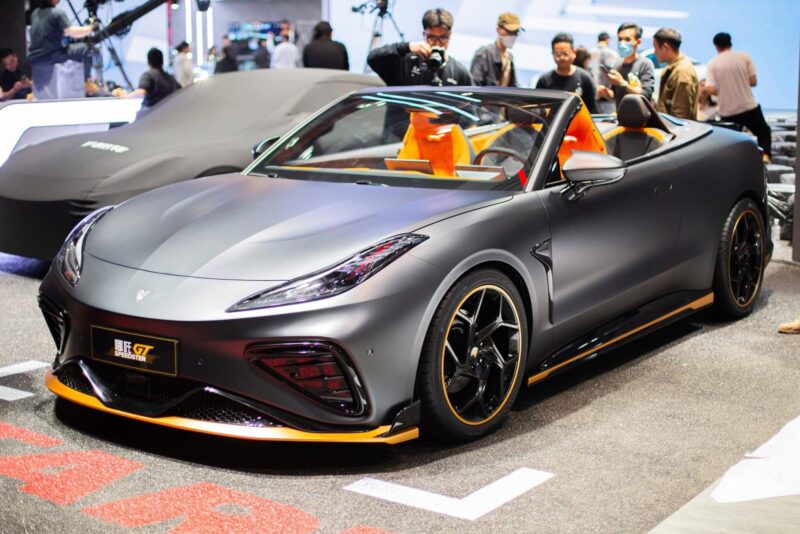 ---
Read More about Shanghai Auto Show 2023
---
Mark Rainford is one of the leading English language authorities in the Chinese auto industry. You can follow him on Twitter.