Meet the completely crazy Startech Range Rover Pickup Truck, unveiled in China on the Shanghai Auto Show. The vehicle started life as a base Range Rover, and Startech dressed it with fiery red paint, wide-body kit, and a 110 centimeter pickup bed at the back.
The bed is big enough for a dog, a few gold bags, or five skinny Chinese girls. The Startech Range Rover Pickup Truck stands on slick-like 22 inch tires, fitted with shiny black multispoke alloys and red brake calipers.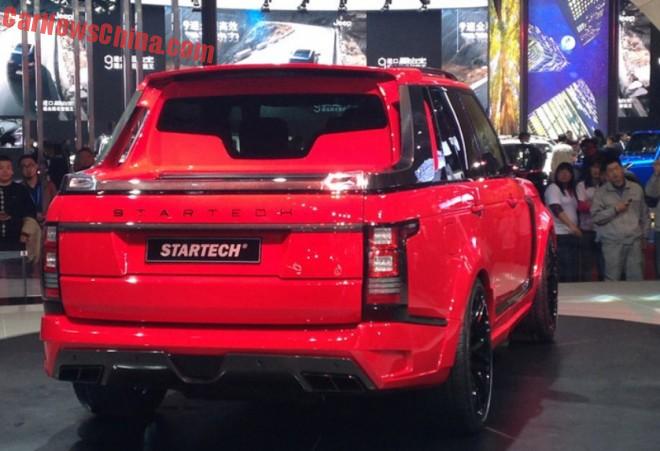 Roof spoiler will send the wind over the bed. Large diffuser flanked by two square-shaped exhaust pipes on each side. Power comes from a souped-up version of the supercharged 5.0 liter Range Rover V8, here good for 527 horsepower and 635nm, which propels the beast to one hundred in 5.3 seconds and on to a 250 kilometer per hour top speed.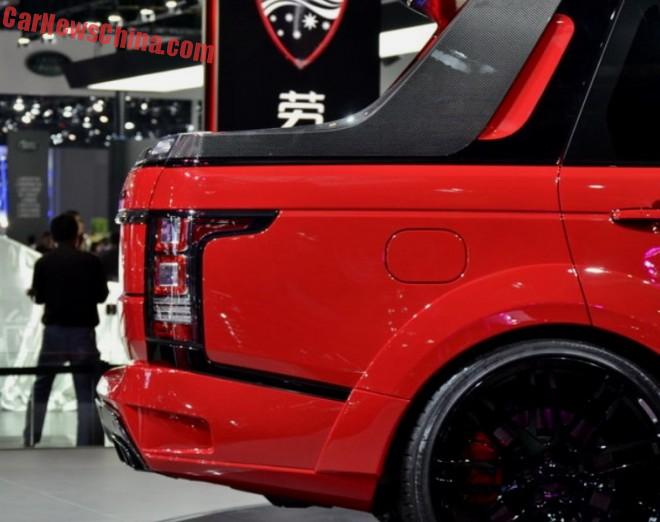 The Startech Range Rover Pickup Truck is immediately available on the Chinese market. The company doesn't say for how much but it sure will be a lot. The vehicle is just crazy enough to attract wealthy Chinese car buyers who already have everything. Startech is a division of Brabus which is one of the most popular tuning companies in China.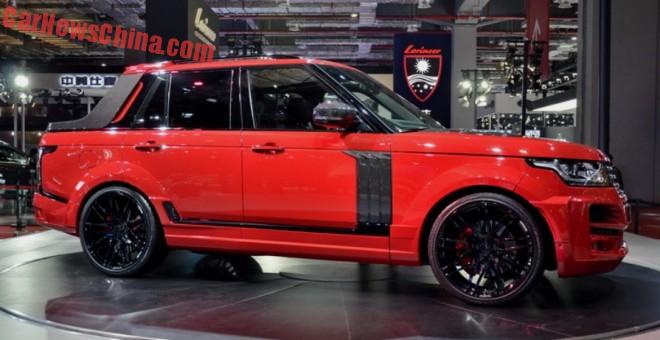 Will this finally beat all those Ford Raptors off the road..?