The patent images showing the new BYD pickup truck leaked today in China. Wolfgang Egger designs the new EV, and BYD will launch it by the year-end.
Despite BYD having recently launched two brands for outdoor and adventure enthusiasts – YangWang and Fang Cheng Bao – the new ute pickup truck will bear the BYD badge.

BYD didn't share much data about the new car, but Chinese media reported the vehicle will launch in the fourth quarter and will be part of BYD's Ocean series. As for the powertrain, it will be established as a plugin-hybrid and offer an all-electric version later.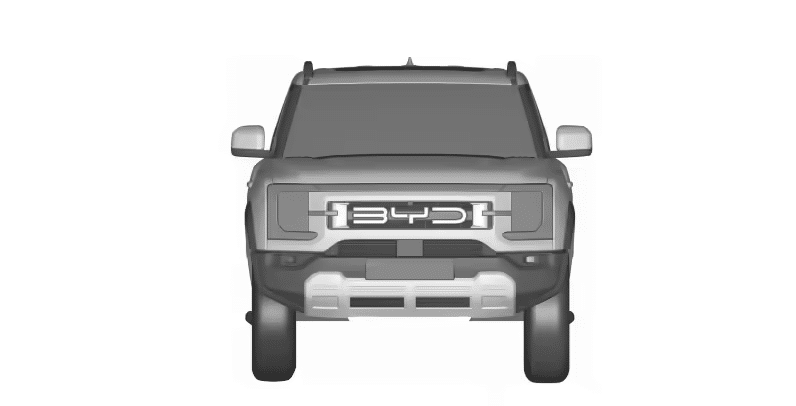 The pictures show a large BYD logo on the front grille, massive fenders and bumpers, a pair of roof rails, and a small sunroof. Overall, the new BYD ute is a good looker, and it's no wonder: ex-Audi veteran and BYD's Design chief Wolfgang Egger is responsible for it.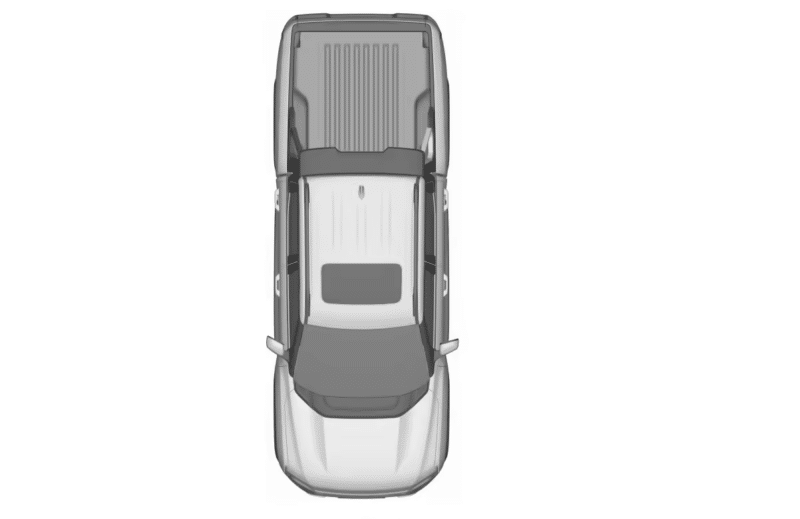 The new pickup truck has undergone testing in China in the last few months, and CarNewsChina monitors it. The first pictures of the vehicle in heavy camo appeared in November 2022 in China. On June 13, the video was exposed by an international delegation, revealing the interior. It also showed an ICE engine confirming the first version will be PHEV and underpinned by the DM-p, which is BYD's platform for PHEV off-roader vehicles.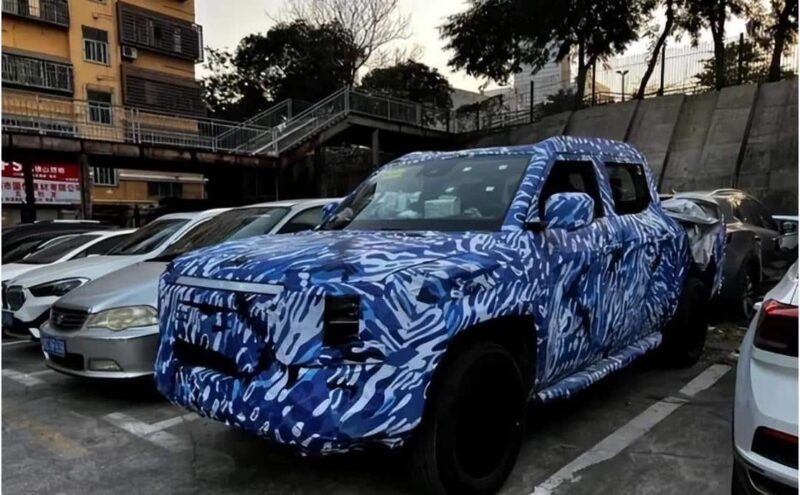 Based on the pictures, we can assume the car length will be about 5.3 meters high over 1.8 meters. The delegation also revealed that the car will have a 1.5T ICE engine with 139 hp and two electric motors with a combined power of 489 hp. Inside the car, we noticed a head-up display from Huawei.
Editor's comment
Pickup trucks are becoming popular in China as many people withdraw from the 996 workaholic culture and strive to enjoy free time outdoors. Many Chinese brands are recently marketing their cars as an excellent choice for camping.
This brings us to the rising popularity of off-roads of all kinds and pickup trucks. BYD's pickup truck will compete with the Ford F150, Geely's all-electric Radar RD6, and Dongfeng Rich 6 EV. It seems BYD wants a model in every car segment imaginable, from budget hatchbacks to 1200 hp supercar, and pickup truck is the last puzzle. Is any car segment left in BYD that didn't establish a presence? Let us know in the comments!