A wondrous white Saab 9-5, Spotted in China in the Lido area in Beijing. The good Swede was in fine shape, a bit dusty and dirty but the body was sound, no big dents, no rust in sight, and all parts appeared original, including the sporty three-spoke alloys. The first generation Saab 9-5 was manufactured from 1997 until 2009 with a major facelift in 2001. This is an original pre-facelifted example.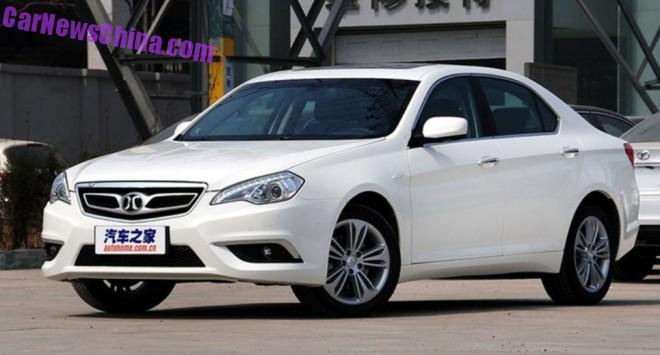 The first generation Saab 9-5 lives on until today as the Beijing Auto Senova D70, formerly known as the Beijing Auto D-Series. The Beijing Auto Industry Corporation (BAIC) bought the rights to the 9-5 and second generation Saab 9-3 (Senova D60) from General Motors in 2009, the deal included the Saab 2.0 turbo and 2.3 turbo four-cylinder petrol engines.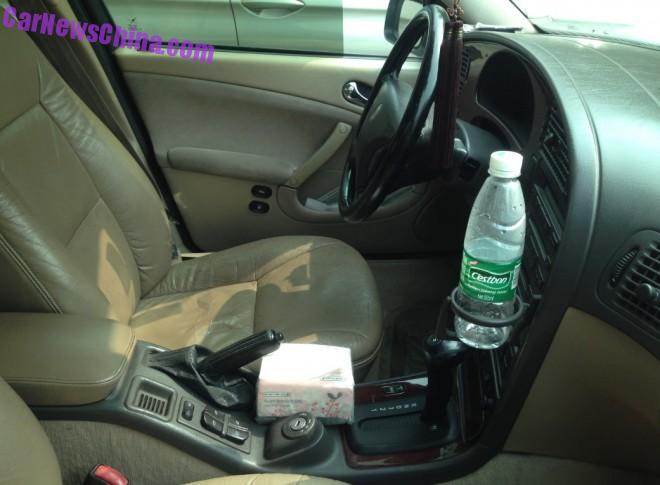 Seats are a bit worn but the interior looks all right overall. Wood panel around the gear lever. Keyhole on the center tunnel. Weird cup holder is Chinese after-market. The pre-facelift first-generation Saab 9-5 was only available with those very 2.0 turbo and 2.3 turbo engines that have now ended up in China. The first diesel engine, an Isuzu-sourced Dmax 3.0 V6 (!), was added only after the facelift.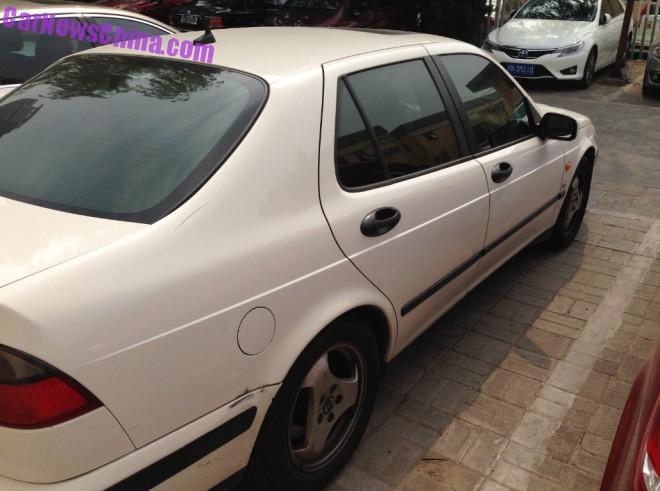 Darkened windows, slight damage on the rear bumper. The Saab 9-5 was never officially imported into China so how this fine white example ended up in the capital is a mystery. Blue license plates are as old as the car, so it has been around town for a while.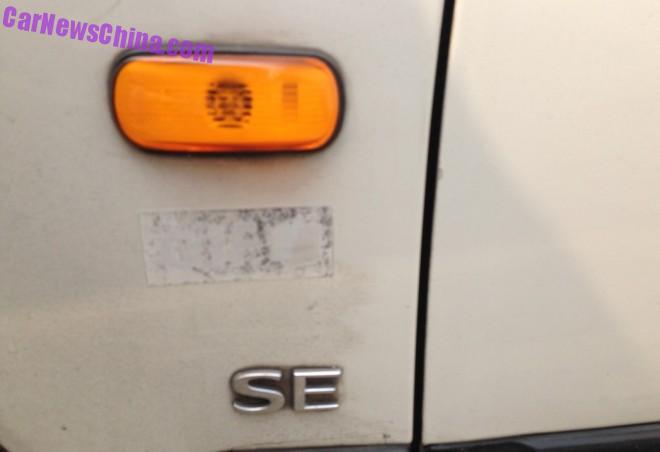 SE was a mid-range trim level.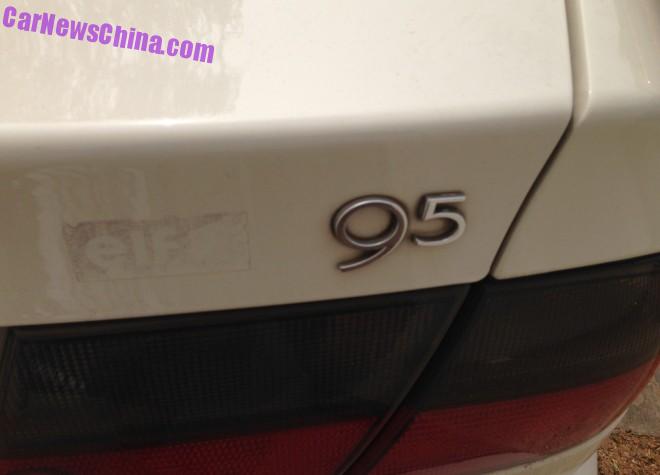 Faded 'ELF' sticker indicates this 9-5 was originally sold to France, and somehow moved on to China. We are sure happy she is here, may she ride a million miles more.