The very first Spy Shots of the new Borgward BX7 testing in China. The resurrected Borgward brand will officially debut tomorrow at the Frankfurt Auto Show. The BX7 will then launch on the Chinese car market in the first half of 2016, followed by India and Brazil in 2017, and followed by Europe in 2018. Price of the BX7 will start around 255.000 yuan or 40.000 USD. The Chinese name of Borgward is Bao Wo (宝沃).
The BX7 will be manufactured in the Chinese capital Beijing, under an agreement between Borgward and Foton Motor of China. Foton Motor (web) is a commercial vehicle manufacturer. They make heavy trucks, light trucks, vans, minivans, MPV's, pickup trucks, and rough 'n ready SUV's. They also have a truck making joint venture with Daimler-Benz.
Foton Motors is a subsidiary of Beijing Auto Industry Corporation, or BAIC. This endlessly large and endlessly complicated conglomerate has passenger car joint ventures with Hyundai and with Mercedes-Benz.
BAIC also makes passenger cars under the Beijing Auto (BeiQi) name, under the Senova name, and under separate joint ventures with other Chinese car makers. One of the latter is the Huansu series, which is manufactured by Beiqi Yinxiang Automobile, a joint venture between the Beijing Auto and the Yinxiang Motorcycle Group.
The Borgward BX7 appears to be at least partly based on the upcoming Beijing Auto Huansu S6. Design of the BX7 and the S6 is very similar, bar for the grille, lights, and front bumper. The BX7 has a length of 4600 mm, the S6 a length of 4688 mm.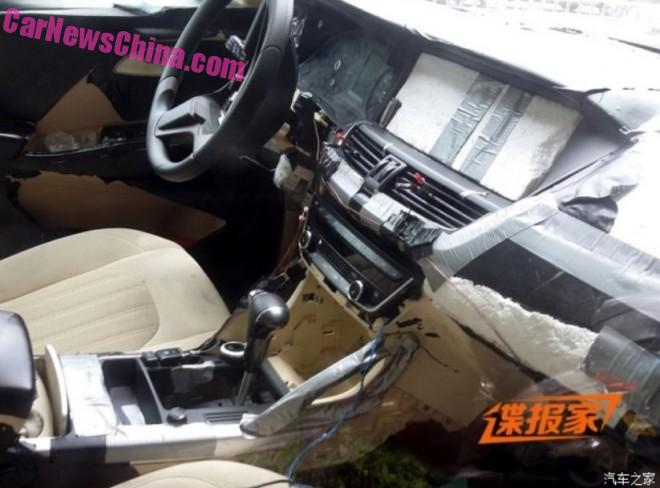 First look inside. Infotainment screen is going to be big. Conventional gauges. Conventional drive selector instead of a fancy knob. Electronic parking brake.
The Borgward BX7 will be available with three powertrains:
1) a turbocharged 2.0 four-cylinder petrol engine with 224hp.
2) a turbocharged 3.0 V6 with a yet unknown output.
3) a plug-in hybrid system based around the 3.0 V6 with a combined output of 401hp, with a range on electric-only of 55 kilometer.
Transmission is an eight-speed DCT, sending power to all four wheels.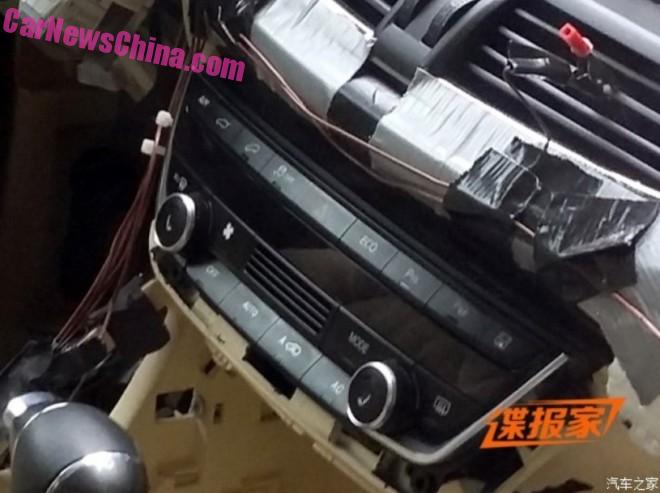 Buttons for eco mode and Pm, the latter is an air refreshening system, a must these days in China. Others: stability control, hill descent control, power tailgate, automatic parking, and dual-zone automatic air conditioning.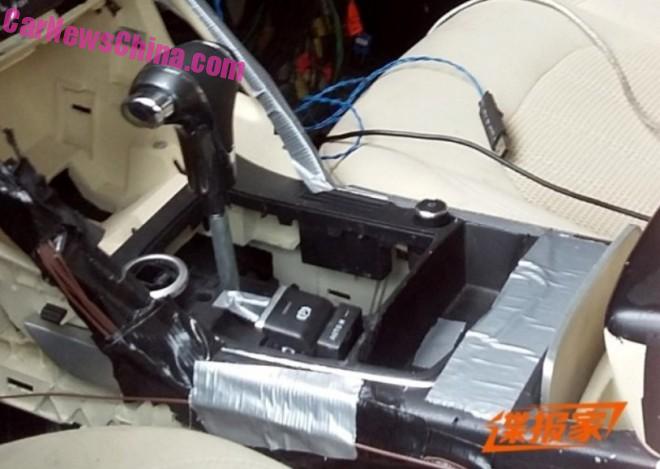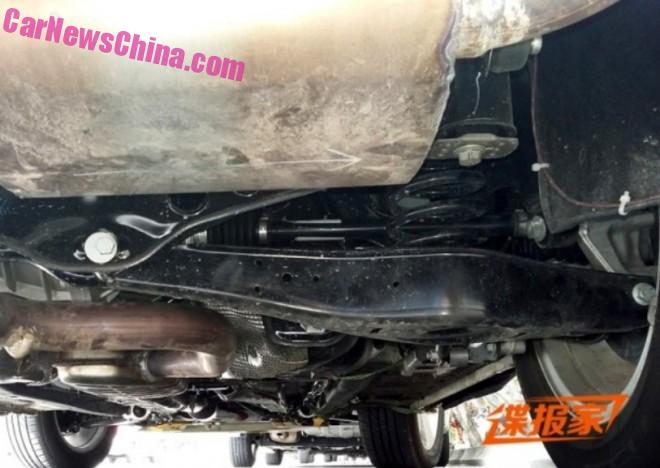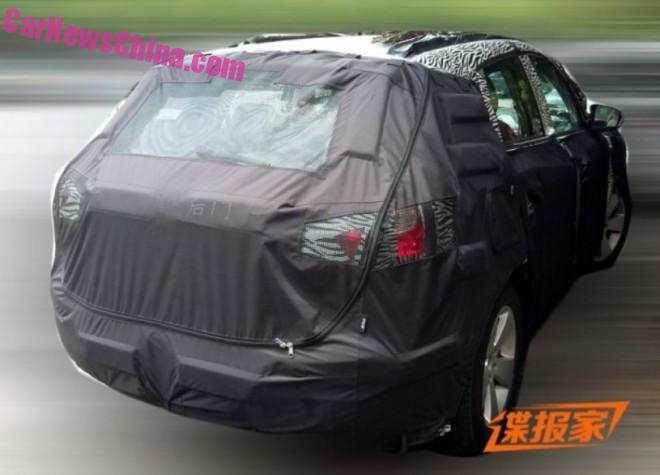 Whether the Borgward BX7 will succeed is uncertain. Chinese car buyers can choose between more cars than in any other market in the world, including zillions of similar sized SUV's, and the Borgward name is completely unknown here. They also have no dealer network, but it is possible that the BX7 will be sold via Beijing Auto dealers as some sort of upscale variant of the Senova range. More to come!