The resurrected German Borgward brand has released the first photos of their new Borgward BX7 SUV, which will be officially unveiled on September 15 on the Frankfurt Auto Show. The BX7 will be manufactured in the Chinese capital Beijing, under an agreement between Borgward and Foton Motor. Debut in China is expected for the Guangzhou Auto Show in December.
Production is set to start at year's end. Sales in China will start in the first half of 2016, followed by India and Brazil in 2017, and followed by Europe in 2018. The Chinese name of Borgward is Bao Wo (宝沃). Price of the BX7 will start around 255.000 yuan or 40.000 USD.
The Borgward BX7 will be available with three powertrains:
1) a turbocharged 2.0 four-cylinder petrol engine with 224hp.
2) a turbocharged 3.0 V6 with a yet unknown output.
3) a plug-in hybrid system based around the 3.0 V6 with a combined output of 401hp, with a range on electric-only of 55 kilometer.
Transmission is an eight-speed DCT, sending power to all four wheels.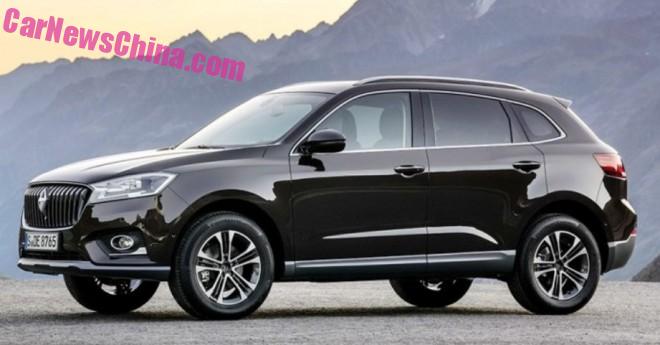 The Borgward BX7 was designed by Norwegian designer Einar Hareide, former design director at SAAB Automobile, and today owner of 'Hareide Design', a design company that has done work for Volvo, Rolls-Royce Marine, and Cisco, among many others.
Foton Motor (web) is a commercial vehicle manufacturer. They make heavy trucks, light trucks, vans, minivans, MPV's, pickup trucks, and rough 'n ready SUV's. They also have a truck making joint venture with Daimler-Benz. They do not make any proper passenger cars.
Foton Motors is a subsidiary of Beijing Auto Industry Corporation, or BAIC. This endlessly large and endlessly complicated conglomerate has passenger car joint ventures with Hyundai and with Mercedes-Benz.
BAIC also makes passenger cars under the Beijing Auto (BeiQi) name, under the Senova name, and under separate joint ventures with other Chinese car makers. One of the latter is the Huansu series, which is manufactured by Beiqi Yinxiang Automobile, a joint venture between the Beijing Auto and the Yinxiang Motorcycle Group.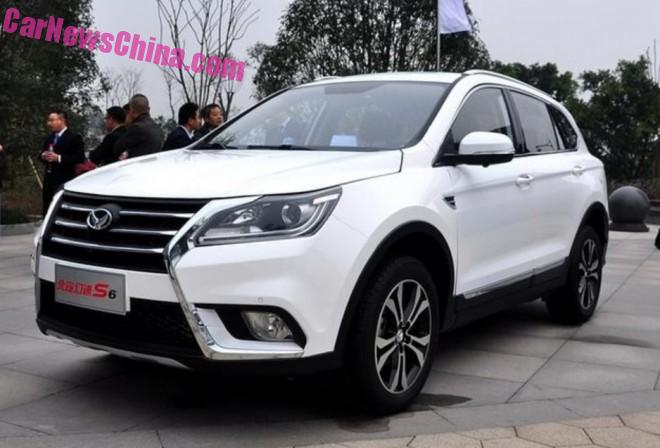 The Borgward BX7 appears to be at least partly based on the upcoming Beijing Auto Huansu S6. Design of the BX7 and the S6 is very similar, bar for the grille, lights, and front bumper. The BX7 has a length of 4600 mm, the S6 a length of 4688 mm. Check roof line, window line, lower window line, bonnet, bonnet-to-window, shape third-rear window, shoulder line, and the shape of the arches.
The Huansu S6 will be launched on the Chinese car market in Q4. The S6 will be available with two four-cylinder petrol engines: a 1.5 turbo with 150hp and 215nm, and a 2.0 turbo with 201 hp and 290nm, both mated to a five-speed manual or a six-speed automatic.
The 2.0 turbo is an old Saab-unit that BAIC bought from General Motors in 2009. The engine is used in various BAIC products. It is not sure if this is the same 2.0 turbo that will power the Borgward, but 23 hp can't be hard to find, with some chip tuning or with a stroke of the keyboard…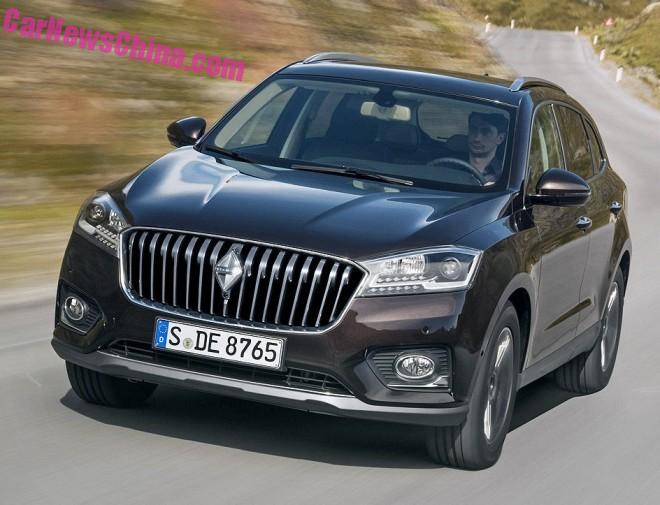 Whether the Borgward BX7 will succeed is uncertain. Chinese car buyers can choose between more cars than in any other market in the world, including zillions of similar sized SUV's, and the Borgward name is completely unknown. They also have no dealer network, but it is possible that the BX7 will be sold via Beijing Auto dealers, as some sort of upscale variant of the Senova range.
More as we get it, and we will get more very soon.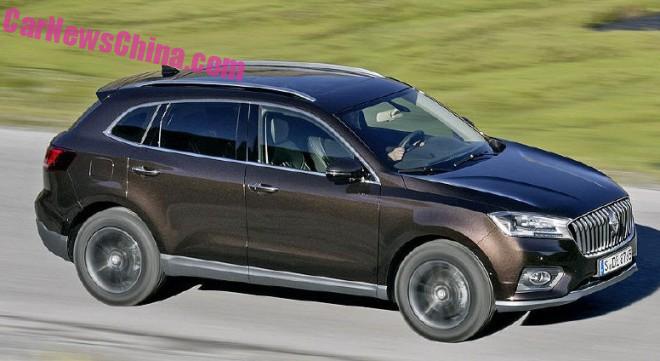 The Borgward at speed.