The new Foton View S MPV has been launched on the Chinese car market. Price starts at 139.000 yuan and ends at 167.000 yuan. The Foton View S is a more luxurious variant of the base Foton View MPV. The S comes with a lots of leather and wood, extra chrome, and a heightened roof.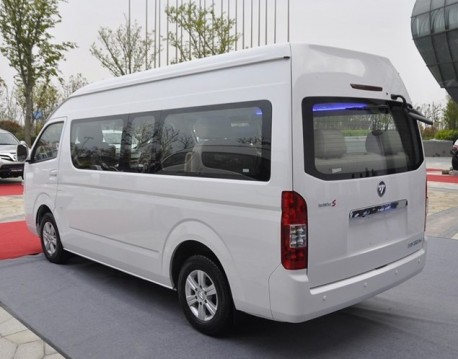 The View is design-wise inspired by the Toyota Hicace, as the Japanese brand continues to serve as an 'example' for many Chinese automakers. The engines for the View S are the same as for the View: a Mitsubishi 2.4 petrol (yes, the 2.4 petrol!) with 136hp and 200nm, or a Cummins ISF 2.8 liter turbodiesel with 131hp and 280nm. Both engines are mated to a five-speed manual, an automatic transmission is not available. The S is a huge vehicle: 5380/1920/2285mm, wheelbase is 3110mm.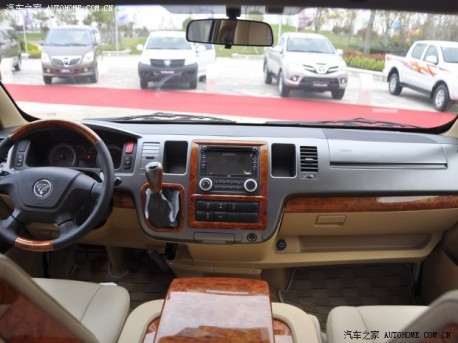 Interior as in the base View but for the wood. This kind of vehicles are mighty popular among taxi companies, hotels, tourism companies, and the government is using them a lot as well. Big car for the money, but don't expect too much refinement or quality.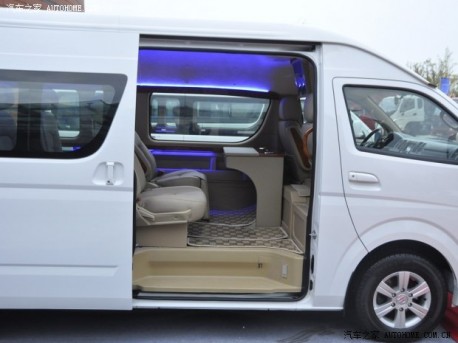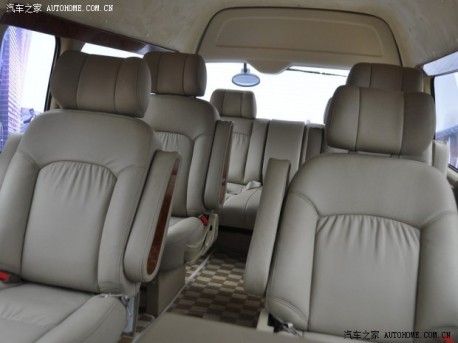 The S comes in captain-seat configuration with six comfortable seats. The base variant can seat up to 12.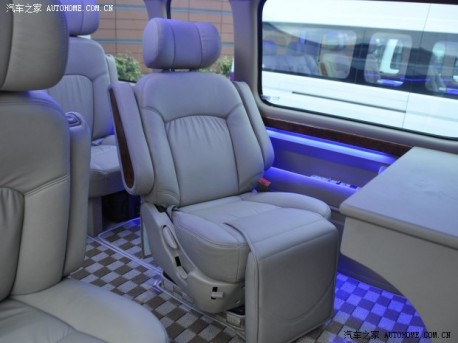 One chair comes with a feet-rest and a desk, which seems an odd combination.