The gigantic Foton Auman GTL was launched today at Foton's factory to the northeast of Beijing. The Auman GTL is a heavy long hauler made for China's endless highways.
At the same time Foton and Daimler-Benz from Germany also officially announced their plans to form a new joint-venture to develop and produce trucks for the Chinese market. The Auman GTL however is a 'Foton-Foton' and has nothing to do with the new joint venture.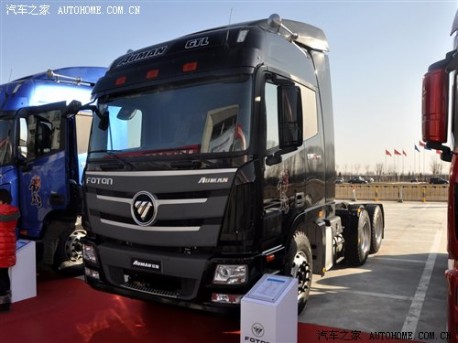 Buyers can choose between two engines: a 375hp unit from Chinese company Weichai or a China-made Cummings with 385hp. Price for the Auman GTL is 3.2 million yuan with Weichai power or 3.34 million for Cummings power.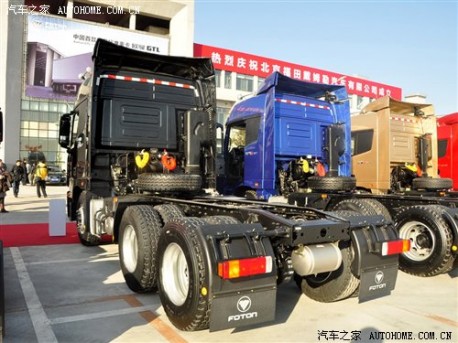 Interestingly, and that is how Daimler-Benz and Foton got to know each other, the Foton Auman GTL stands on a platform sourced from Daimler-Benz. Foton and Daimler liked the cooperation and decided to take it one step further. The future Foton-Daimler trucks from the joint-venture will use Daimler platforms and Daimler engines.
Via: Autohome.