The Foton Sauvana SUV debuted on the 2014 Guangzhou Auto Show, supported by a flock of fine looking ladies. The Sauvana, formerly known as the Foton U201, formerly known as the Foton Toplander, is a large but stylish body-on-frame SUV. Foton is a brand under the Beijing Automotive Industry Corporation (BAIC), making mostly commercial vehicles and pickup trucks.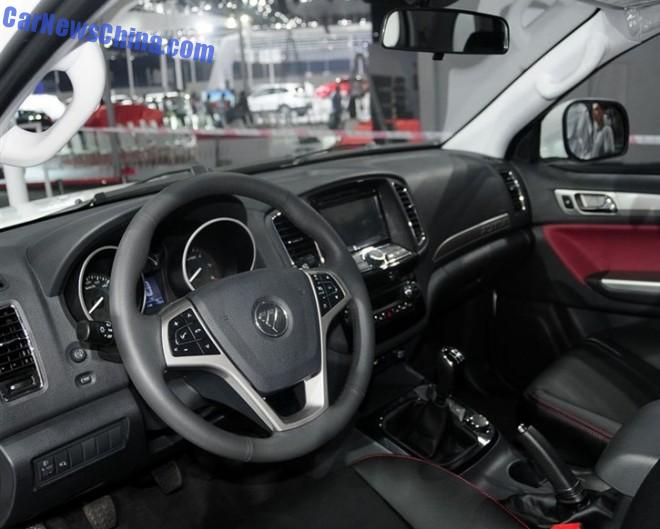 A car-like interior with the best looking Foton dasboard so far. Up until now Foton only made rather agricultural workman-style vehicles for serious off-road work in the countryside. They will always start but never excite. The Sauvana has to change all that and make Foton acceptable in the big cities where the big money is.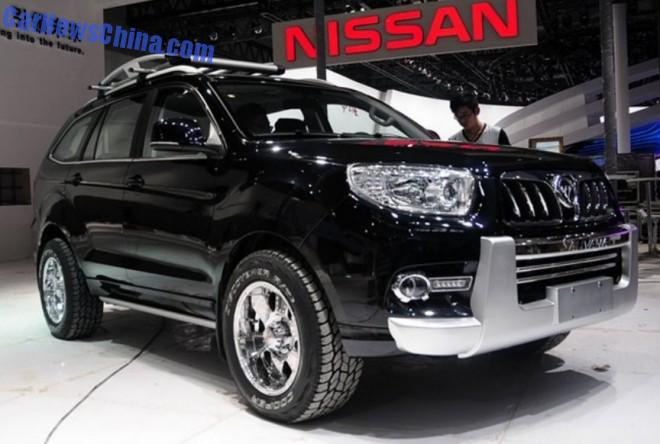 This black example might catch some attention in Beijing or Shanghai, fitted with a full-size roof rack, an extra bumper-bar, and shiny chromed six-spoke alloys. Sadly and badly, the engine is all-but-impressive. Power comes from a Mitsubishi2.4 liter four-cylinder 4G69 petrol engine with an output of 135hp and 200nm, mated to a five-speed manual, a six-speed manual, or a six-speed automatic. This engine is famous in China for powering all sorts of cheap 'n simple Chinese SUV's, but it is getting really old now and doesn't seem to fit in new car like the Sauvana aimed at a city audience.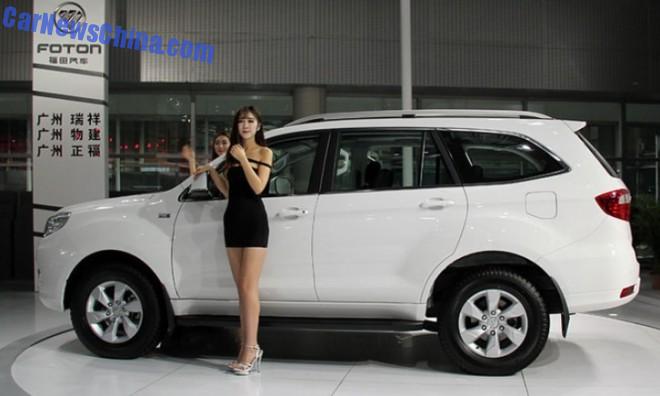 The white car is fitted with a basic roof rack.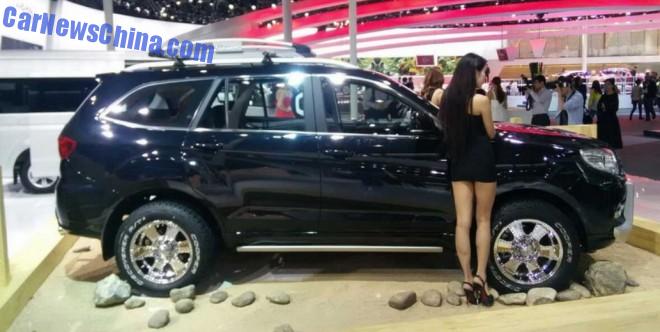 Small lady with big car: 4830/1910/1840mm, wheelbase is 2790. The Foton Sauvana will hit the Chinese auto market in early 2015. Price will start around 110.000 yuan and end around 150.000 yuan, making the Sauvana one of the cheapest large SUV's on the Chinese market. It is big, it is cheap, it has a nice interior, and babes obviously love it. Now for that old engine…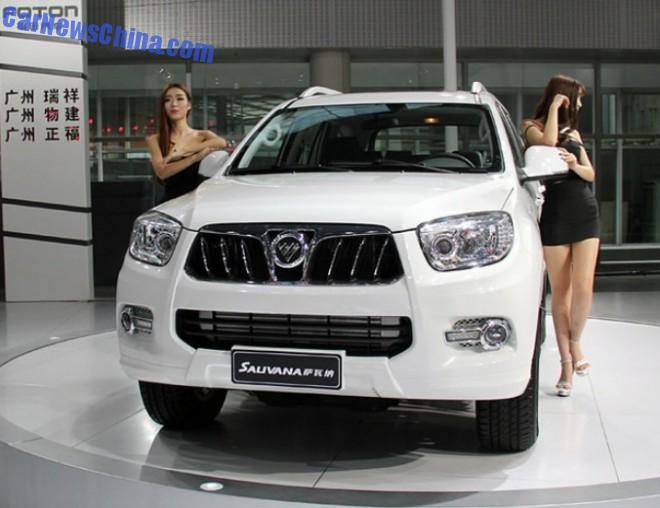 Click or Die: