Zotye has released the first official photos of the interior of the new Zotye SR7 SUV, formerly known as the Zotye S21. It was about time, because they didn't show sheep when the production car was unveiled last month. The most eye catching part of the interior is the truly gigantic 12 inch touch screen for the infotainment system. Other cool includes the red line over the entire width of the board, the shiny part of the center tunnel, the somewhat weird handlebars on each side of the gear lever, and the black leather seats with red stitching. Let's get back now to that lever:
It is an automatic. Seen here in P. Completely blocking access to the home-button of that giant touch.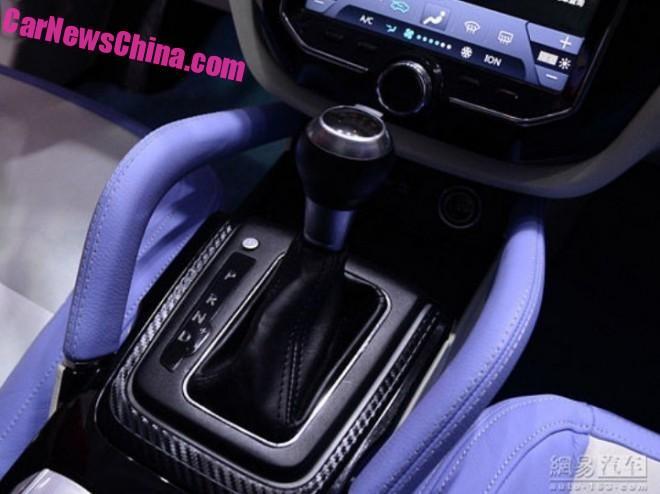 We saw the same thing on the semi-concept, still called S21, that debuted on the Chengdu Auto Show.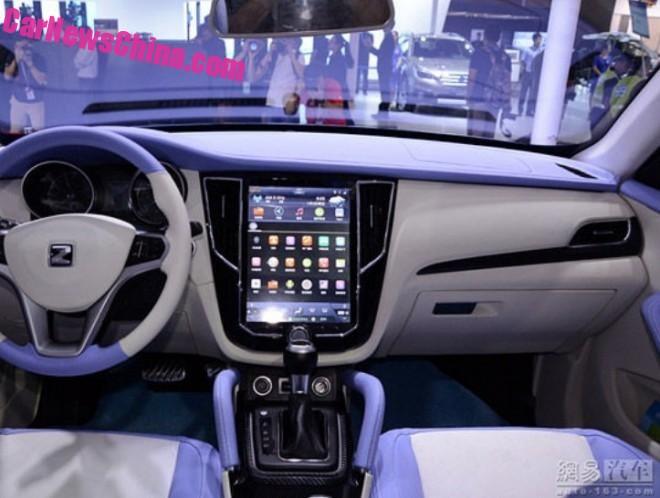 Here is the rest of that interior. Two tone color scheme and a different steering wheel.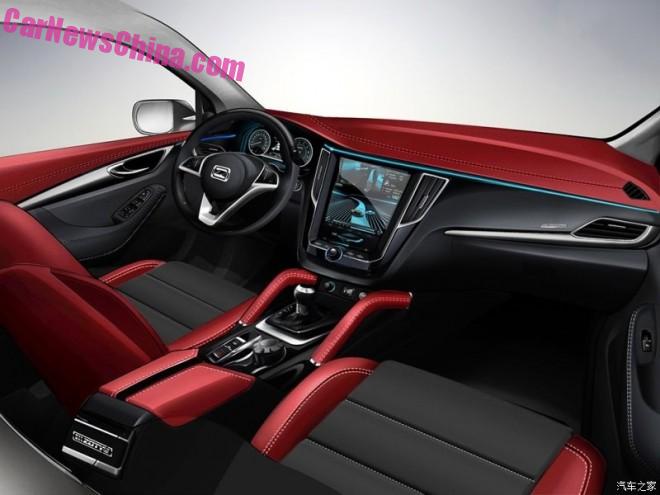 But now this! This is another official image from Zotye, showing a rendering of the interior. Check the gear knob and the touch screen. The home button is located higher, and the lever is lower, so the knob is free and the hands can hit home. That seems to indicate that somebody at Zotye knew there was a problem, but somehow the production car still got them too close.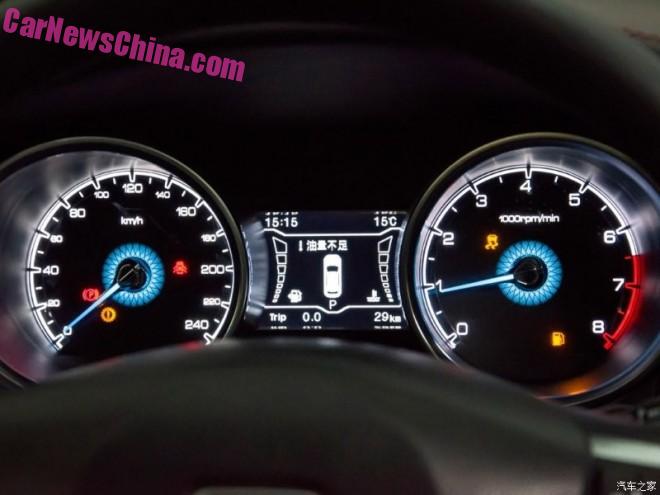 Got to love those blue kinda stars.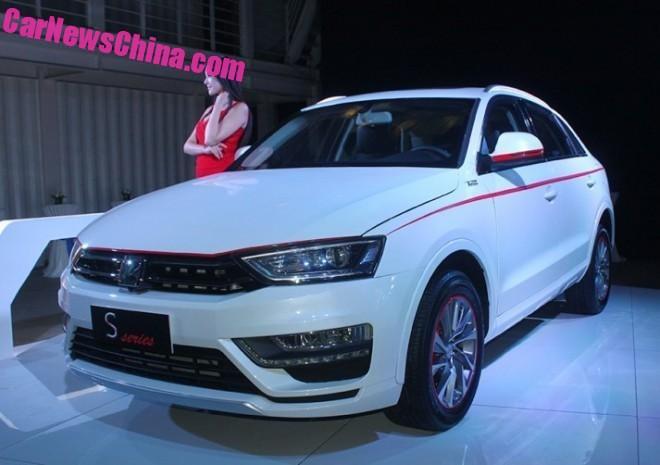 The Zotye SR7 is the first car of the new Zotye S-series, a series that will eventually morph into a separate brand, with its own identity and dealer network.
The SR7 is a controversial vehicle because it is clone on the Audi Q3 with a new front slapped on it. Zotye is good at being controversial; so we have the Damai X5 (Tiguan), the Zote T700 (Macan), and the T600 (Audi Q5). Well, at least they stay within the same company!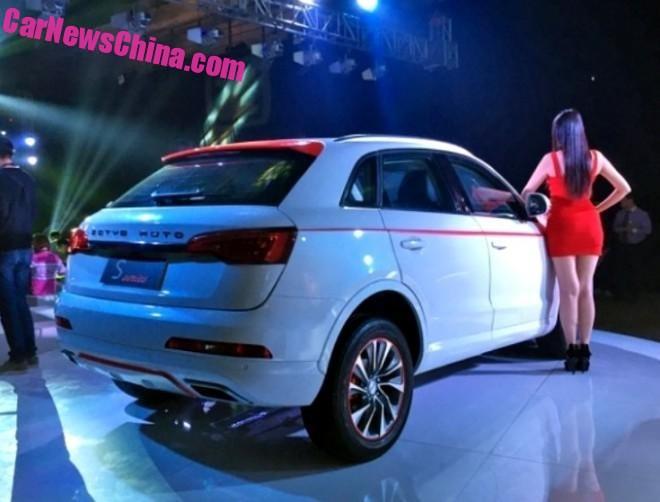 The name is interesting. Zotye says that 'SR' stands for "Sixth Revolutions", and the '7' for the continuation of exploring and challenging, which then will lead to a new revolution (SR8, ER9..?).
Engine is a 1.5T petrol four with 150hp and 198nm, mated to a five-speed manual or a CVT, sending horses to the front wheels. The SR7 will hit the Chinese car market at year's end. Price yet unknown, but we expect it to start somewhere around 100.000 yuan.