This is the new Zotye SR7, formerly known as the Zotye S21, it was unveiled yesterday on a media event in China, with a sweet girl wearing black shoes. The Zotye SR7 is the first car of the new Zotye S-series, a series that will eventually morph into a separate brand, with its own identity and dealer network.
That makes the S-series the third model line, after the standard Zotye cars and the new Damai brand. Quite a big plan for a small company like Zotye, but ambitions are good!
Back now to the SR7. A controversial vehicle because it is clone on the Audi Q3 with a new front slapped on it. Zotye is good at being controversial; so we have the Damai X5 (Tiguan), the Zote T700 (Macan), and the T600 (Audi Q5). Well, at least they stay within the same company!
The name is interesting. Zotye says that 'SR' stands for "Sixth Revolutions", and the '7' for the continuation of exploring and challenging, which then will lead to a new revolution (SR8, ER9..?).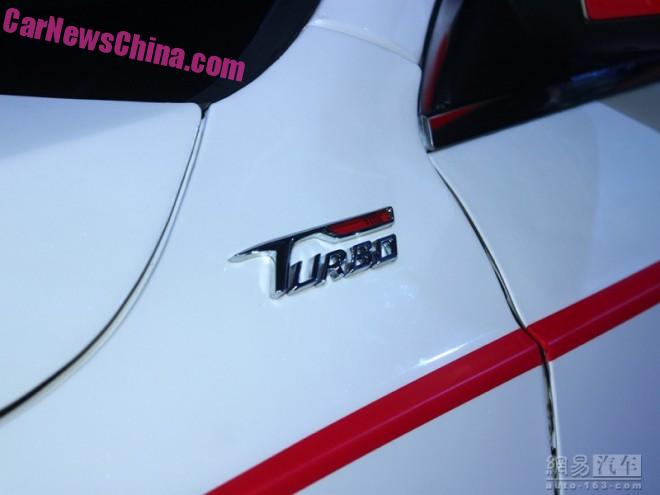 Red stripes are duct taped on for the show car. Turbo badge however is real and looking cool. The engine indeed is turbocharged; a 1.5T petrol four with 150hp and 198nm, mated to a five-speed manual or a CVT, sending horses to the front wheels. The SR7 will hit the Chinese car market at year's end. Price yet unknown, but we expect it to start somewhere around 100.000 yuan.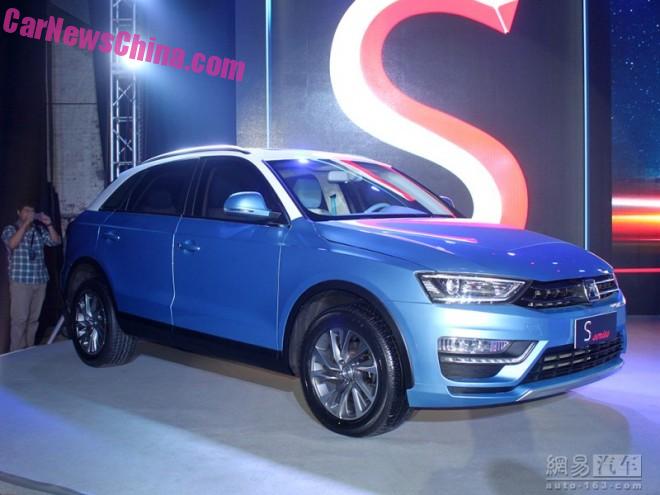 They also had the blue-white car on stage, but nobody cared because there wasn't a girl with it.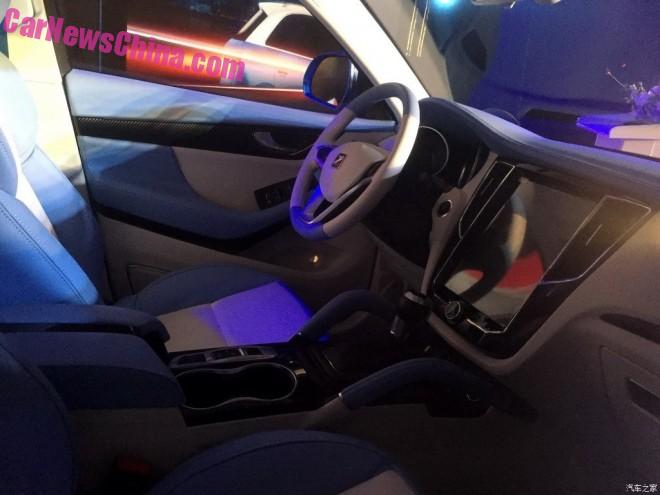 Zotye didn't open the doors so there was no way to look at the impressive infotainment screen. Happily, we found a few good photos from the car's debut at the Chengdu Auto Show: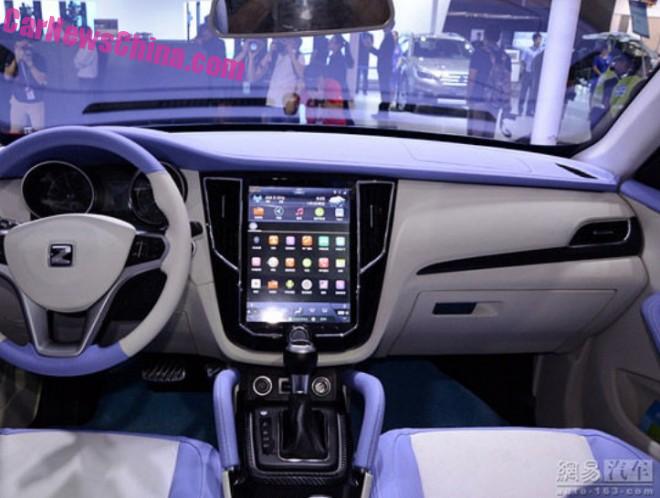 Bigger than in a Tesla and much bigger than in a Volvo XC90. But very busy with 28 icons. Distract to the max!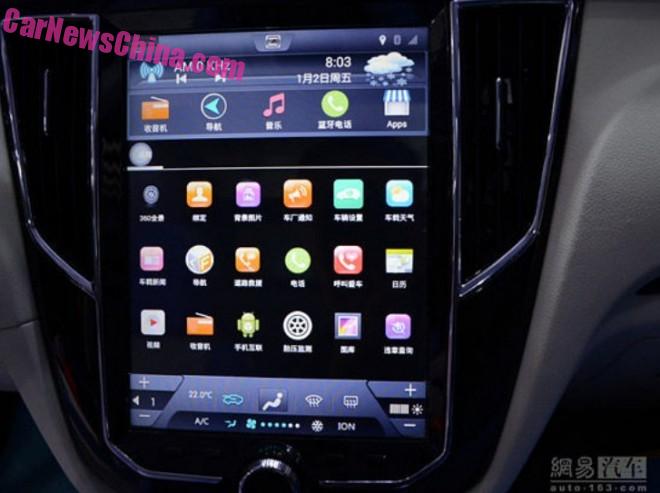 The screen was fully functional at the show, so it is strange that Zotye didn't show it on the media event. They probably have a few bugs to catch.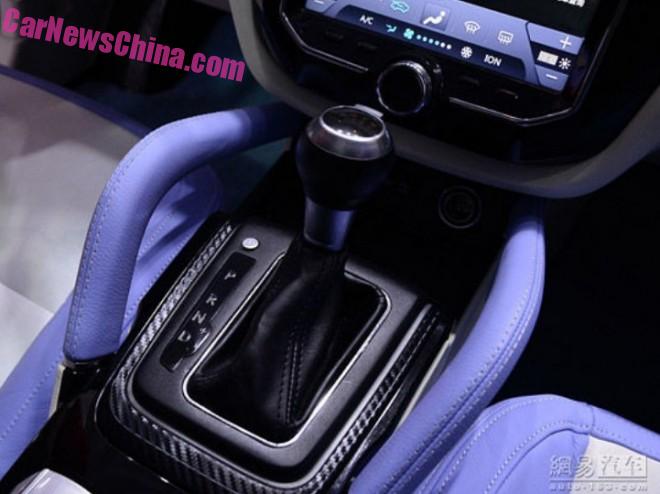 CVT with a gear lever that looks like a manual. Gear knob comes far too close to home-button of the screen, making it hard to use when parked.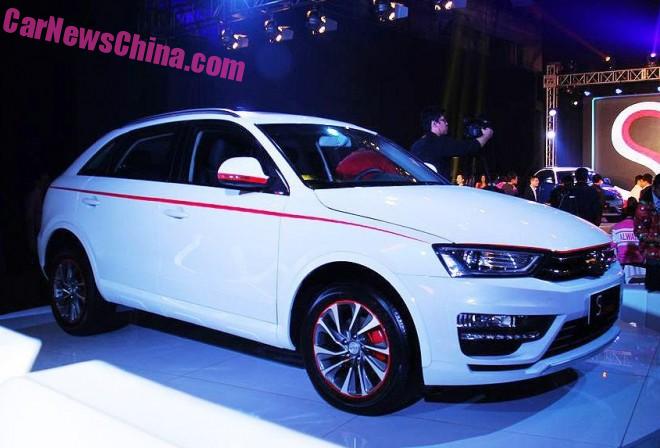 Not an Audi Q3, this the the Zotye Sixth Revolutions 7. Red detailing on mirror, nose, and fancy fancy on the wheels.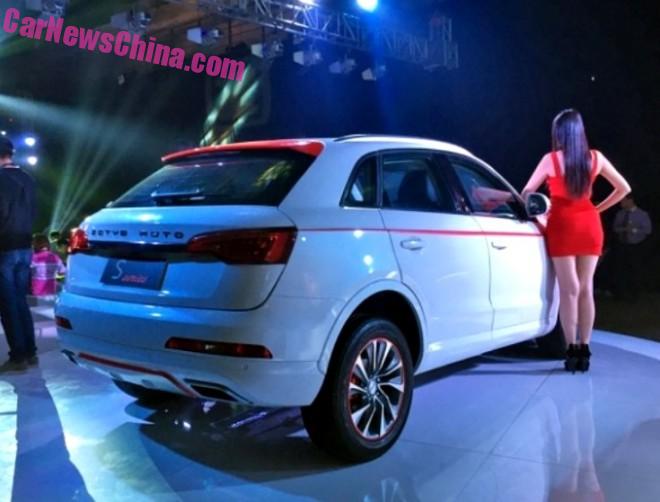 That is a sweet looking ass.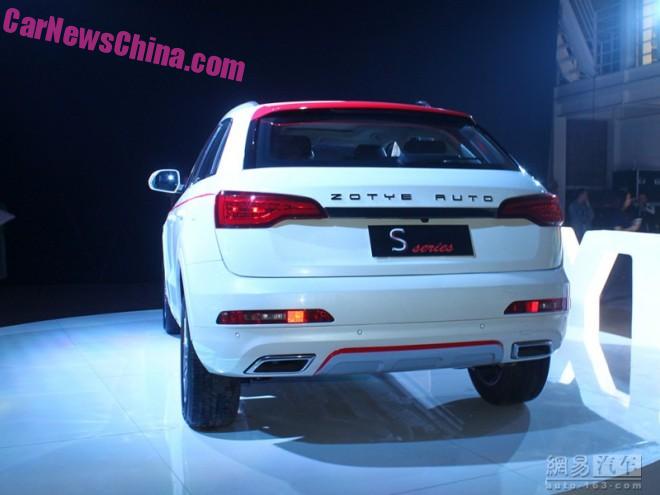 Once more without distraction. Red spoiler, red line around the skid pad, and the pipes neatly integrated in the bumper.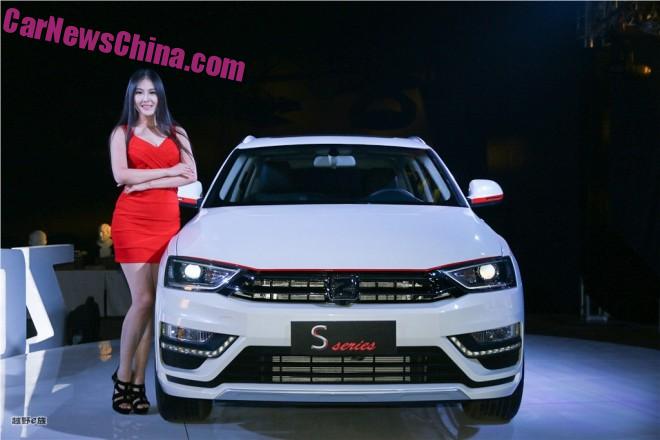 Bye bye…