The new Changhe Q25 has arrived at the parking lot of the exhibition hall of the Guangzhou Auto Show where it will debut on Friday. But we got here one day before that! The Chanhe Q25 will be launched on the Chinese car market just before the end of the year, price will start around 55.000 yuan.
Funky funky with a lot dark shiny blue and a standing touch screen on top-dash. Perforated pedals for an extra km per h.
The Changhe Q25 is based on the upcoming Beijing Auto Senova X25, which will be launched on the market next week. Both cars are essentially the same bar for the badges. Changhe Auto was saved from certain doom by Beijing Auto in 2013, and the Q25 is their second new car after the Furuida M50.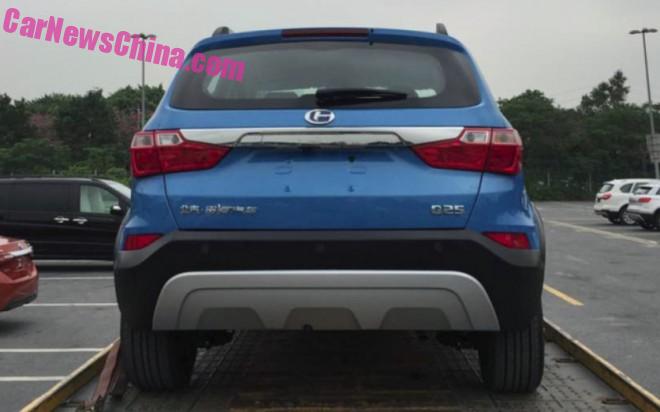 Trendy chrome strip connecting taillights. Huge skid pad under the bumper. Q25 badge on the right. Roof rails appear very useful.
The Change Q25 will get the same four-cylinder petrol engines as the Senova X25: a 99hp 1.3 and a 113hp 1.5, mated to a five-speed manual or a five-speed automatic.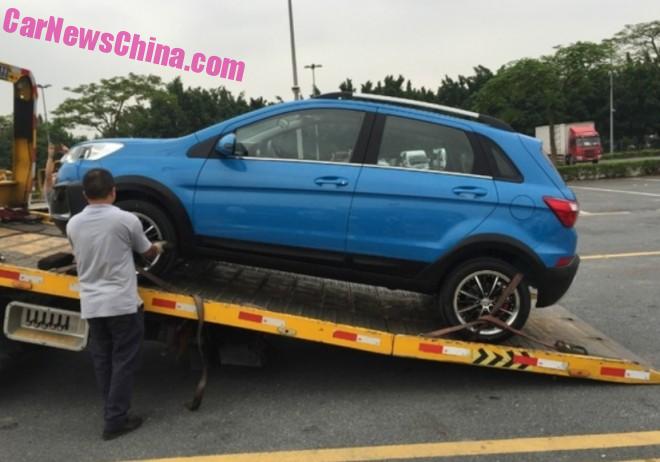 The Q25 will be positioned slightly below the X25, so buyers can choose between a car of a almost-completely unknown brand for cheap, or a car of a relatively unknown brand for a bit more.
Changhe is almost as unknown in China as abroad, but the Beijing Auto Senova line is slowly starting to become a bit of a household name, although they are still a zillion miles off the brand recognition of foreign car makers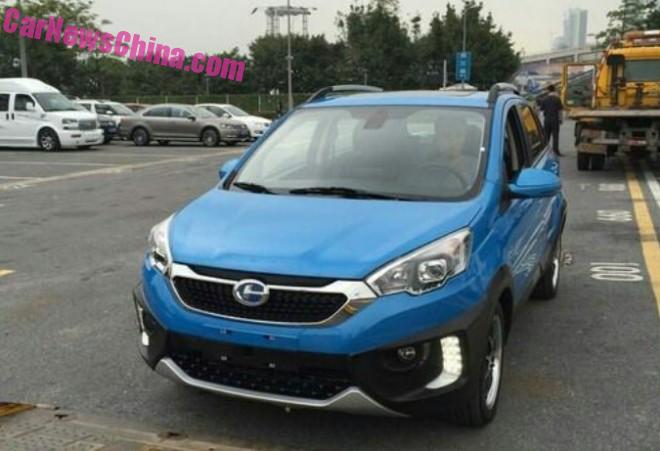 The bumper is brilliantly messy. LED lights on the sides, than round fog lights, than black, and a gray skid pad piece below. Grille is modest by comparison with fat chrome pieces on each side and a single bar running through the badge.