The new Dongfeng Fengshen AX3 has been launched on the Chinese auto market, featuring striking chrome pods wrapped around the corners of the bumper. The Fengshen AX3 is an interesting and somewhat odd car, mixing elements of a hatchback, a wagon, and a crossover SUV.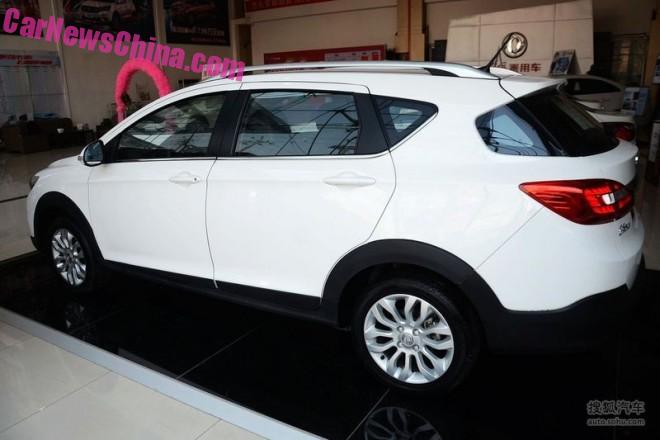 It is a long car, making for loads of space in the rear an for the bags. At the same time is has an almost sporty stance which could be called cool. Black wheel arches are very crossy too, but they fail to hide the impossible tiny wheels, which are fitted with trendy alloys.
Price for all this pretty starts at 69.700 yuan and ends at 87.700 yuan.
There are two four-cylinder petrol engines available: a 1.5 with 116hp and 145nm, and a hefty 1.4 turbo with 140hp and 196nm. The 1.5 is mated to a five-speed manual or a four (!!!) speed automatic, and the 1.4 turbo is only available with the five-speed manual, no auto option.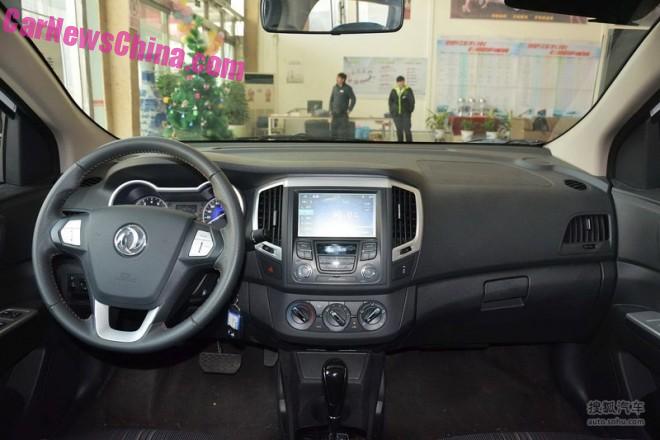 The interior is on the gray side, with a few pieces of plastic chrome to spice it up. Center console with a decent sized touch screen, but aircon controls look far too much 2002. Air vents of the far sides of the dashboard go without chrome strips around them, being just gray, fitting in with the endless gray surroundings. Steering wheel is huge and likely taken from one of Dongfeng's many pickup trucks.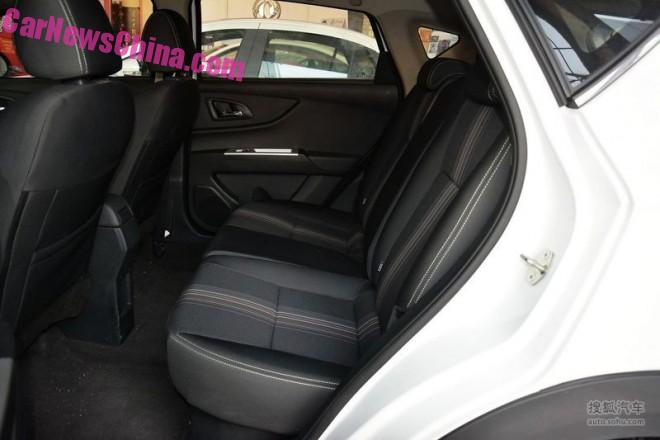 The seats have some lines on them. Loads of space here but quality seems so-so at best, check for example how ugly the rear end of the center tunnel looks! That is one hell of an old piece of cheap plastic.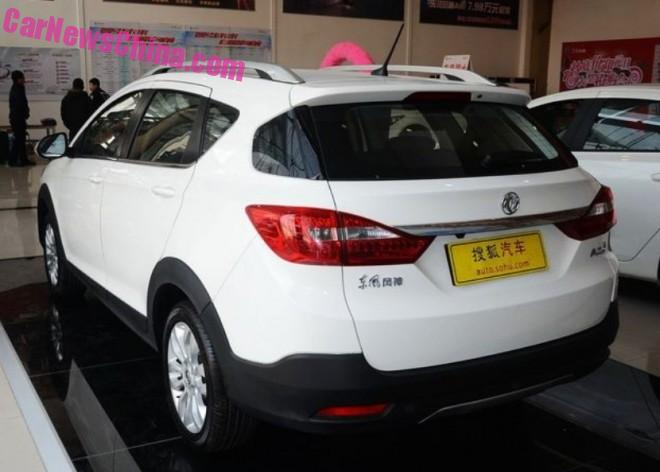 Big taillights connected with chrome strip. Roof rails absolutely usable.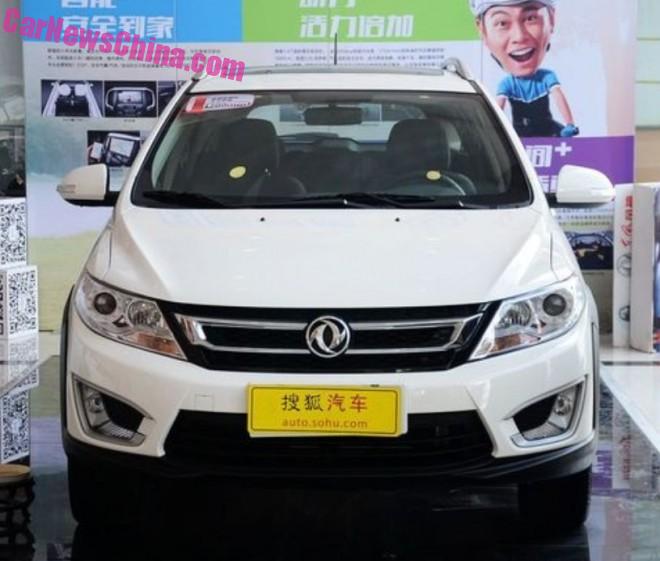 Dongfeng logo on the grille.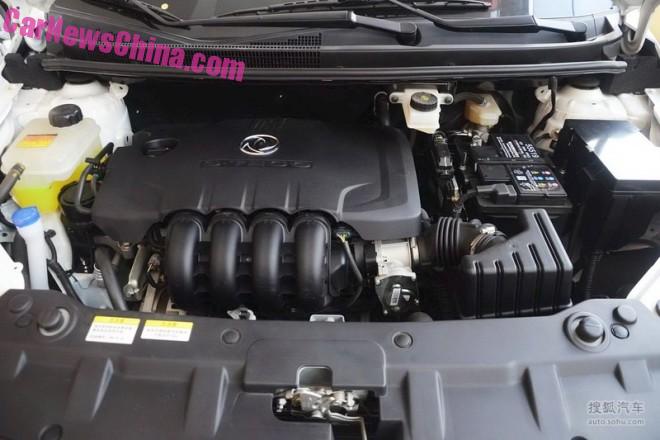 The 1.5.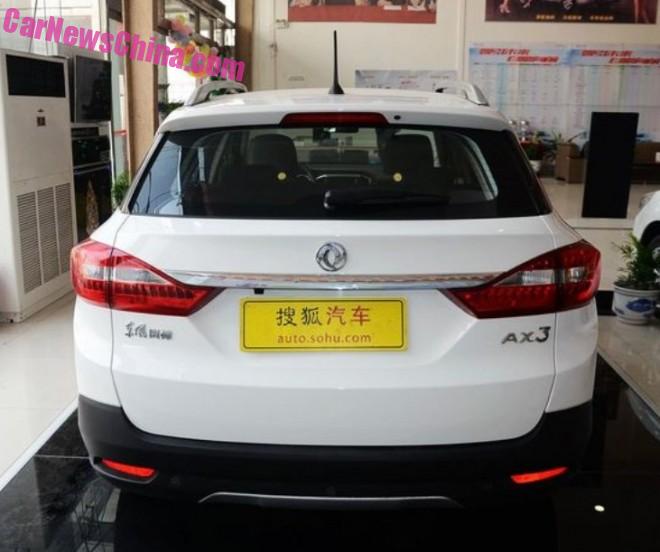 Skid pad under the bumper! How cross-over-ish it is.