The Thunder Power EV debuted on the 2015 Frankfurt Motor Show in Germany, looking super sleek and super fast, designed by non other than the famous Italian design studio Zagato. Grille is a massive eye catcher, supported by boomerang headlights and enormous wheels with shiny multispoke alloys. Is this then going to beat the crap out of Tesla, more so than the Aoxin Ibis and the Youxia X?
Maybe it is…
The Thunder Power stands on a brand new dedicated-electric platform,  powered by a 125 kWh battery pack. Buyers will be able to choose between a 308hp and a 428hp variant. Both models will have a range of 650 kilometer on a single charge. Weight is just under 2000 kilo which is very good for an electric car of this size and with this much power.
The 428hp variant will have a top speed of 250 kilometer per hour and will do 0-100 in five seconds.
The Thunder Power EV is developed by a company called… Thunder Power. The company was founded in 1987 in Taipei, Taiwan, making all sorts of power tools. Recently, the company decided to go for electric cars. Thunder Power is presently headquartered in Hong Kong, and the Thunder Power EV will be manufactured in a new plant in the city of Shaoxing in Zhejiang Province, Mainland China. Total investment is 4.5 billion yuan or 710 million USD.
The Thunder Power EV will be launched on the Chinese car market sometime next year. Price will start around 400.000 yuan, excluding green car subsidies, which can count for about 90.000 yuan. Market price will thus hover around the 310.000 mark, which translates to 48.590 USD.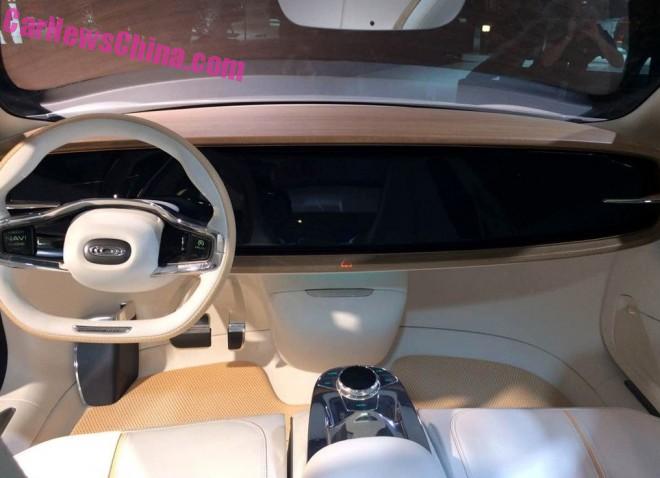 A very sweet interior with light colors and loads of wood and leather.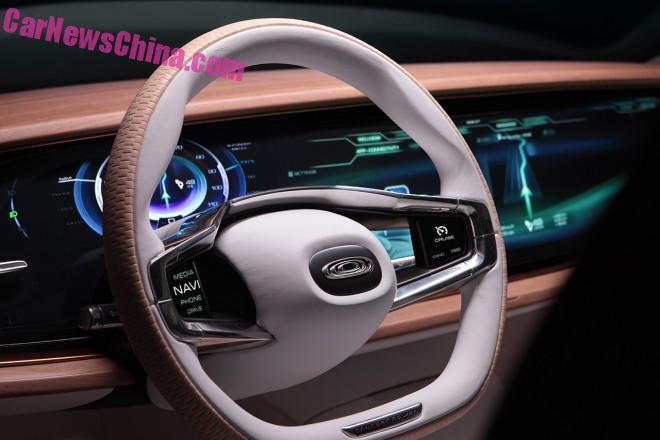 Sadly the system wasn't on on the show, but Thunder Power has a photo on their website (also check the brochure) showing the screens at work. Great graphics. Speed and battery power on the central pod, all other functions on the screen on the right. Flat-bottomed Steering wheel looks very fancy too, with two spokes with integrated control buttons.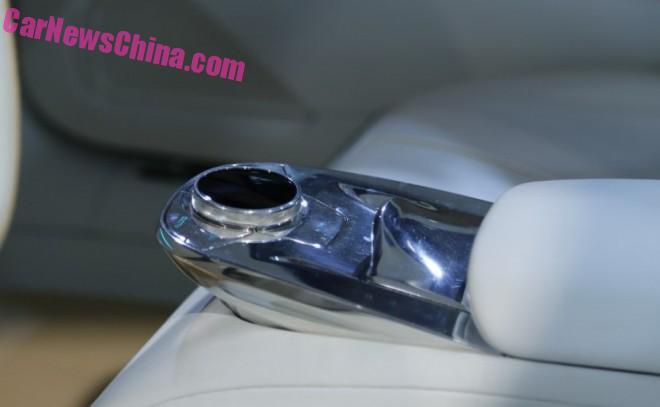 The drive selector on a heavily chromed ornament swimming in a sea of white leather.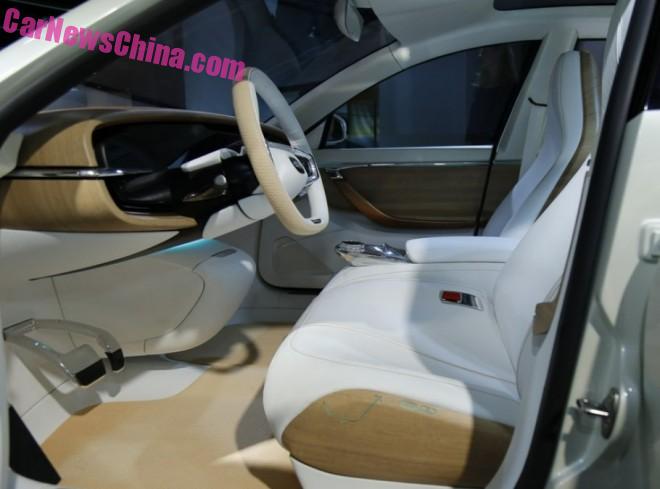 Dash completely surrounded by wood. Floor as flat as a runway. Pedals in chrome. Wood on the side of the seats and on the doors.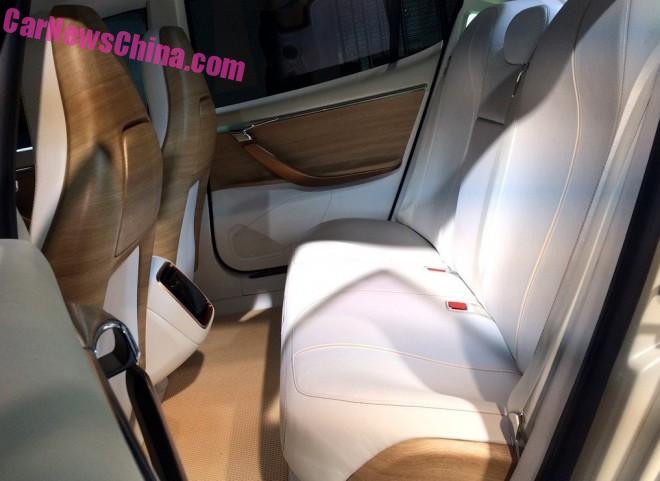 Enough space for three in the back. Rear of front seats in wood, with tray tables. Wood panels on the doors. Beige floor mats absolutely brilliant.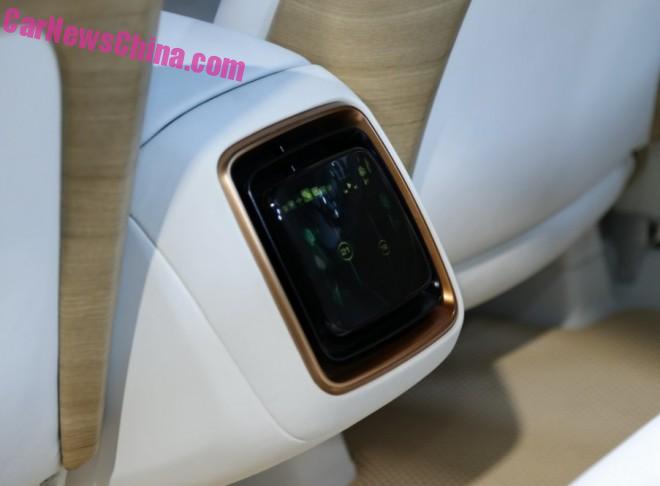 Rear passengers got their own flatscreen between the seats, which appeared to be working in the show car.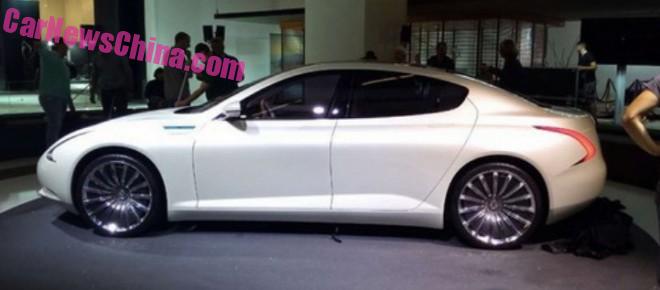 Streamlined side profile. Rear deck very short.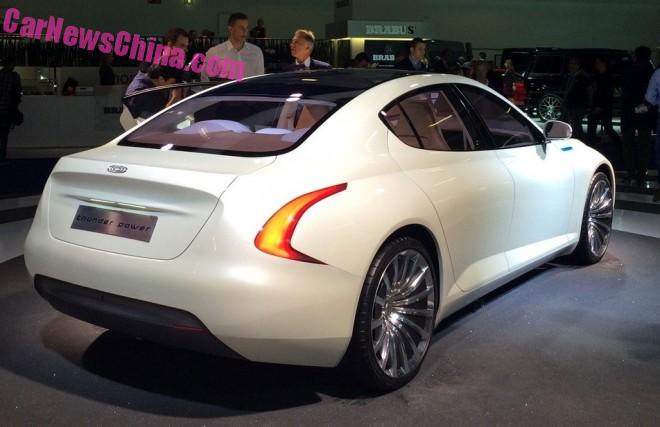 Boomerang lights again and a subtle integrated spoiler on the boot lid.
Tech sounds promising and the looks are good, we can't wait to see more thunderous Thunder Power.