A very pretty Porsche Cayman sporty car, Spotted in China near the Goldenport race track in Beijing. The good 'Man was wrapped in an eye killing Pink wrap, and further dressed up with darkened windows, racy five spoke alloys, and a license plate reading L00UI, which, our experts say, stands for 'love you'.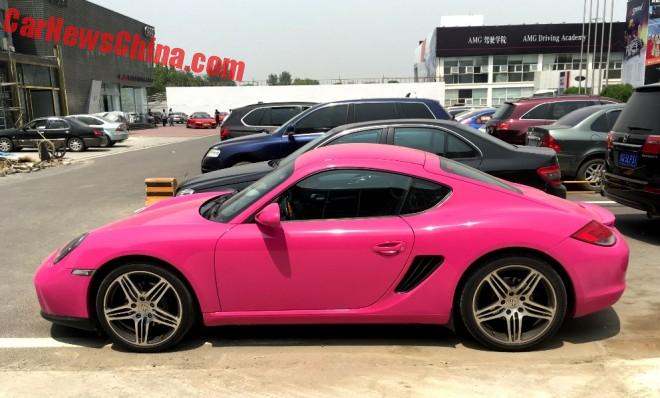 The wrap was of high quality and neatly extended over the mirrors, door handles, and bumpers; the holy trinity of proper wrapping. Wheels are in silver, and that is good, but gold or black would have been even better.
The Porsche Cayman was and is a very popular car in China, although tank destroyers do not like it. The Cayman will soon be replaced by the brand new Porsche 718 Cayman that debuted on the Beijing Auto Show last month.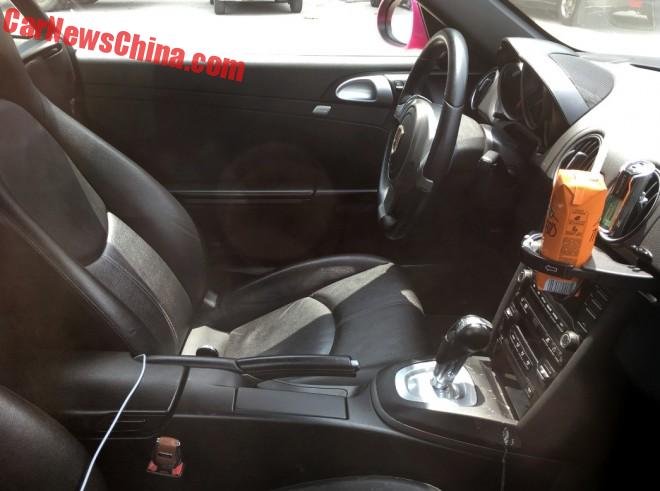 The interior is pretty much standard bar for the beep-beep fooling safety-belt belt-heads in the buckles. Black leather is dusty and dirty. PDK 'box. Chinese tea in the cup holder.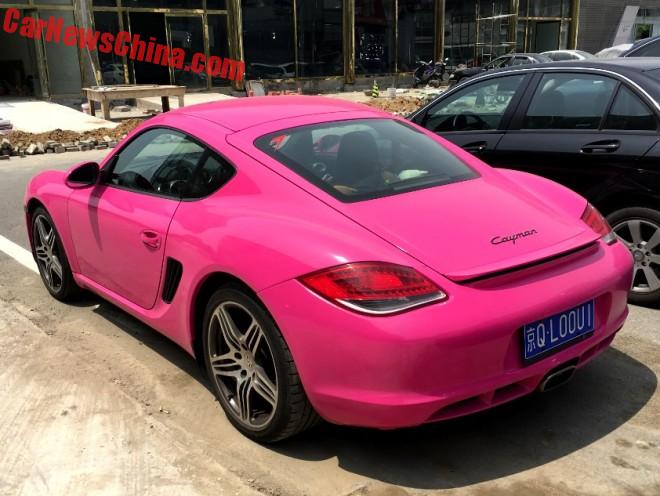 The Porsche's Pink was so bright it sucked the light out of the whole area, which isn't a very bright place to begin with, now it got all dark. Good Porsche!