The Porsche 718 Cayman debuted on the Beijing Auto Show, fittingly so because China officially became Porsche largest market worldwide last year, and Porsche hopes the new 718 Cayman will push the numbers up even more. There were two cars on stage; a gray base Cayman and a blue Cayman S.
Starting with the base car. It is powered by a 2.0 liter turbocharged flat-four, good for 300hp and 310nm. Transmission is either a PDK or a manual, sending horses to the rear wheels.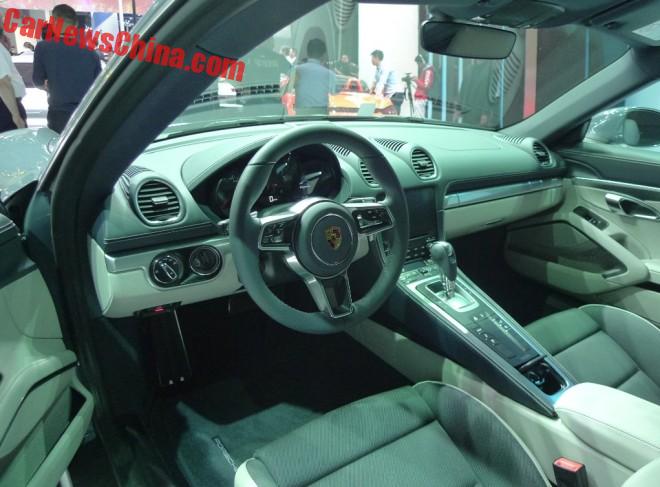 The new interior is properly sporty but not very high-tech; the touch screen is small, there are zillions of buttons, and it still has a tray for CD's!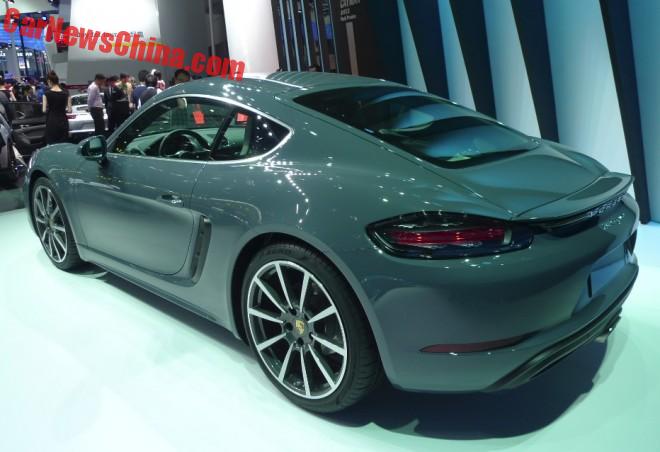 New looks work wonder well, with a new air duct on the side, a redesigned rear deck, and a new and larger wing.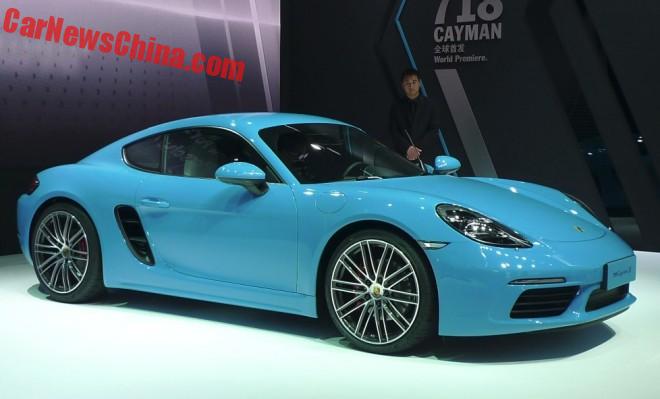 The Cayman S is a beauty in blue, here fitted with a black air duct. The S is powered by a 2.5 liter version of the flat-four turbo. No more six-cylinder engines for the Cayman, those days are gone. Power is 350hp and 420nm, which is 25hp and 50nm more than the 3.4 liter six of the old Cayman had.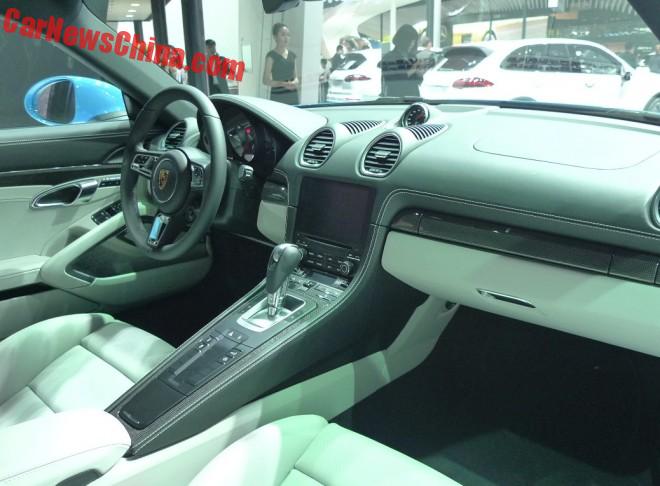 The S has the chronometer on dash top standard. Leather looked, and smelled, almost heavenly. Check CS tray and buttons in front of the gear lever.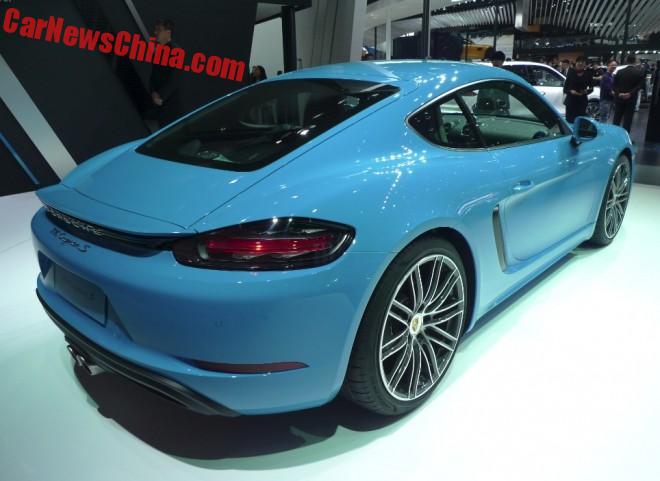 Twin-pipe in the middle. Wheels can't be any bigger.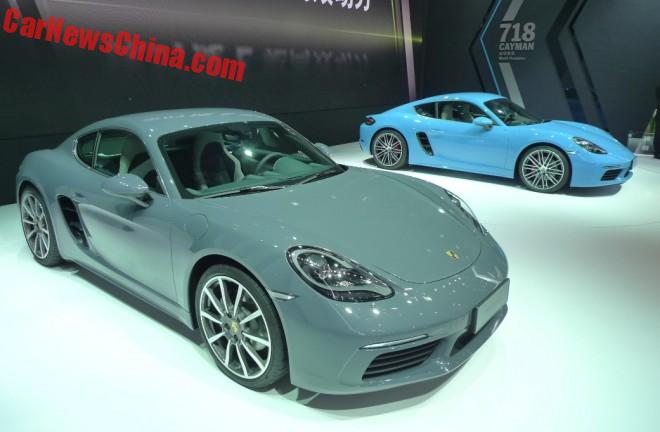 The Caymans are immediately available on the Chinese car market. Price starts at 588.000 yuan for the base model and 848.000 for the S.