A white Tesla Model X, Spotted in China by Reader Lao Wei, thank you for the pictures! It is the very first Model X seen on the road in Beijing, and most likely one of the first customer cars. The Tesla Model X was launched in May and deliveries started on June 24.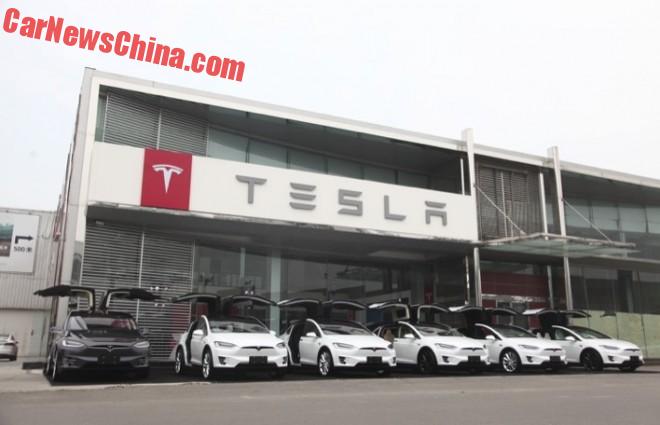 A photo of the first six customer cars, one black and five white. Two of the white ones have black wheels. The location is the Tesla store near the Goldenport race track in Beijing. This store had been closed for a long while but was recently reopened again, without any visible changes.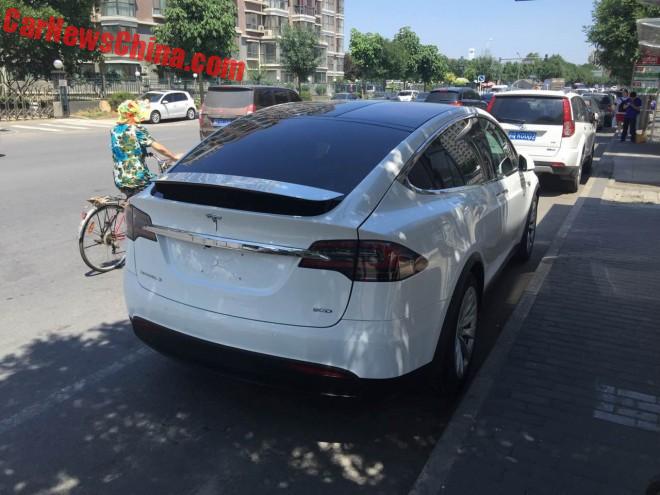 The rear wing is up.
There are three variants available: the Model X 90D, the Model X P90D, and the China-only Model X P90D Signature Red edition. The 90D retails for 961,000 yuan, the P90D for 1.15 million yuan, and the Signature Red does a whopping 1.47 million yuan. That translates to $147,000, $176,000, and $225,000 respectively. A new 75D base model is on the way, it will cost about 850,000 yuan.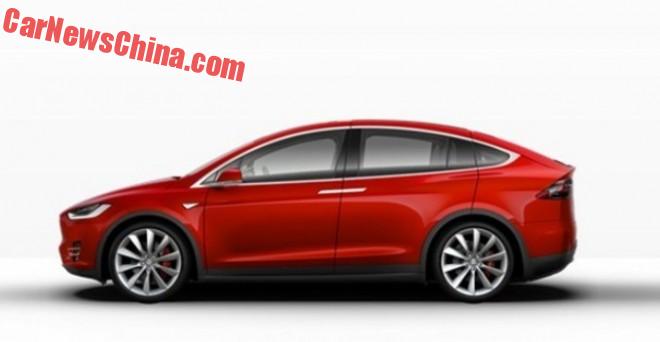 The China-only Signature Red edition is basically a dressed up P90D. The additions include: a unique red paint job, red brake calipers, darkened windows, standard Ludicrous Speed Upgrade, and a bunch of badges. We haven't seen a single unit yet, not on the road, not at the stores, and not at any show. The price is probably a bit too high for what you get, even for China.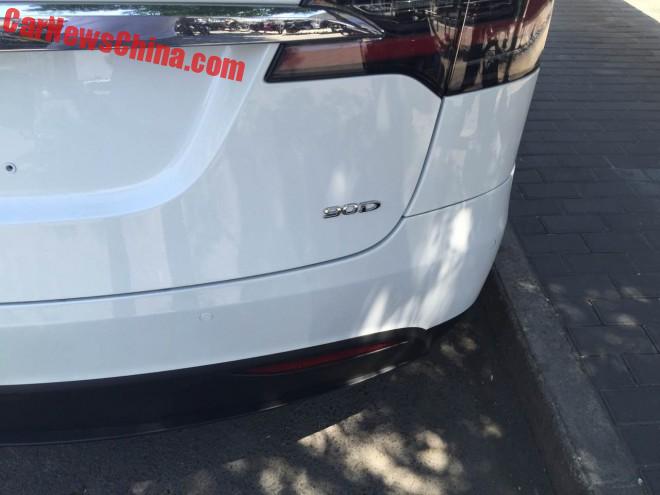 The white car here is a 90D with a massive 417 horsepower and a range of 257 miles (413 kilometer). Zero to one hundred takes just 4.4 seconds and top speed is limited at 155 miles per hour (250 km/h).
Interior in black.
The Model X is truly a huge car, seen here parked behind a Haval H5 with a Hyunday Elantra taxi on the left.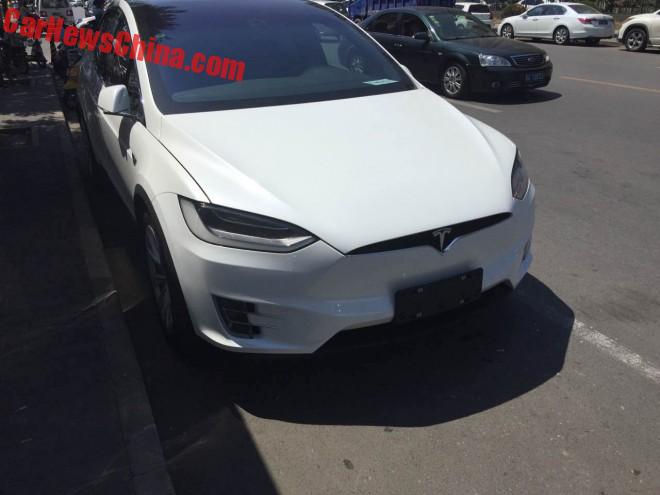 It might not be pretty but it is certainly special.