Time now for the real heroes of the 2016 Guangzhou Auto; the ladies manning the information desk. They are standing for hours at a time, they got to smile and smile and smile, they got to deal with stinkin' kids and stinkin' brochure hunters, and with professional expert photographers like me. Praise to the brochure babes! Starting with a fine set of teeth at Volkswagen.
Sad faces at Lifan. Were they not as excited by the new Xuanlang as I was?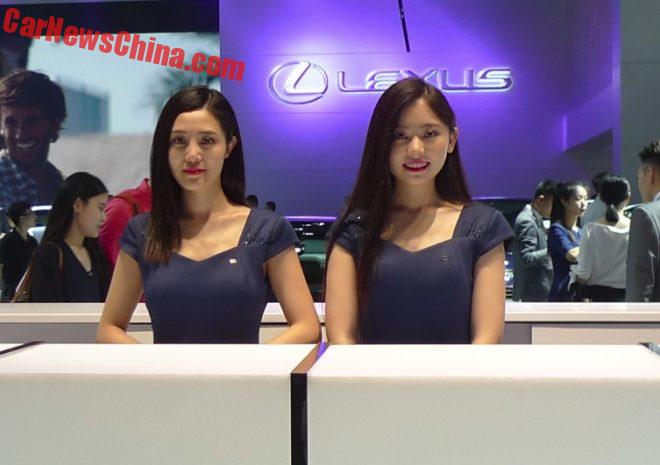 No brochures at Lexus.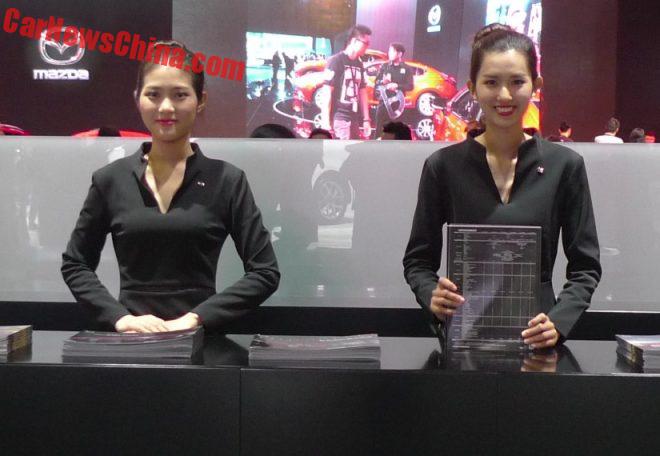 Big smile at Mazda.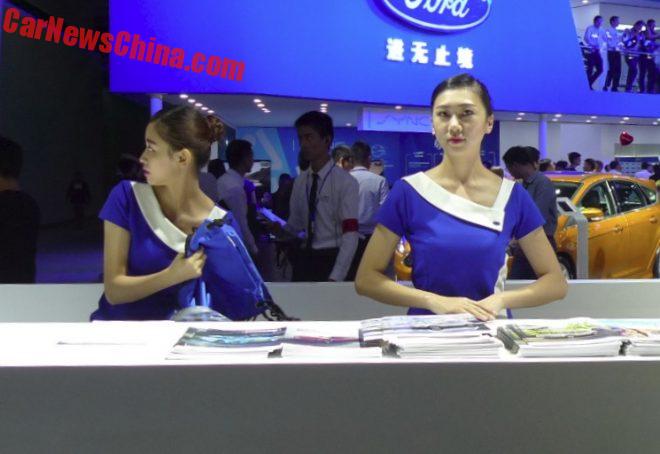 Un-focused at Ford.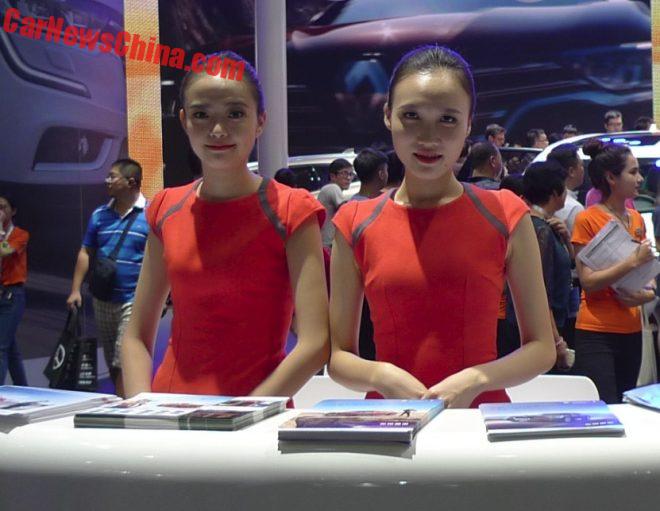 The babe on the right kinda freaked me out. She held her head in a funny way, and then her eyes shot fire, like a pissed off zombie. The babe on the left was really sweet. She wanted to give me brochure.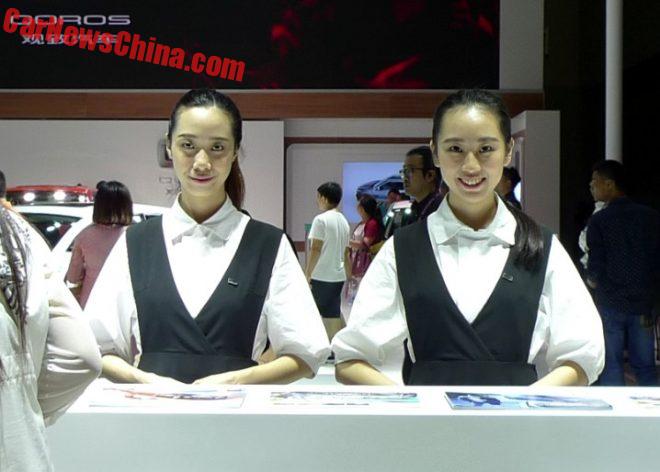 It is not hard to see why Qoros is going no where. They do not deserve any better. Bringing nuns to an auto show! Guess they were cheap. Horrible. Bad Qoros.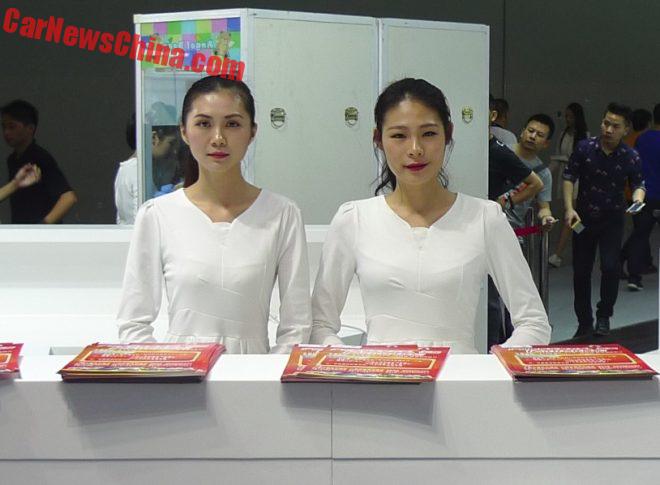 Pyjama party at Dongfeng. Well, I was sure ready to go to bed.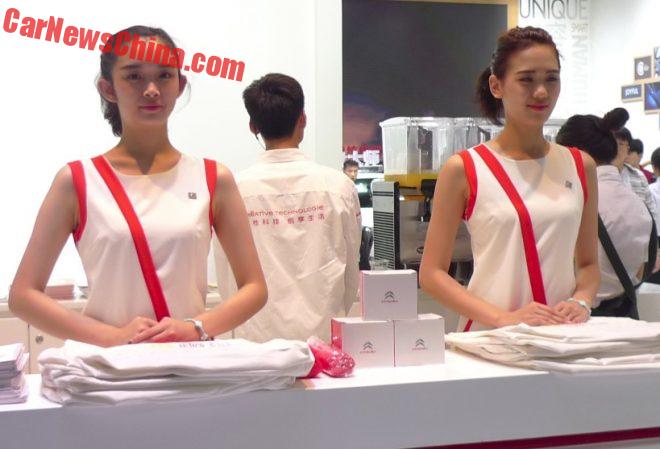 Can you hear me? Can you hear me?! At Citroen.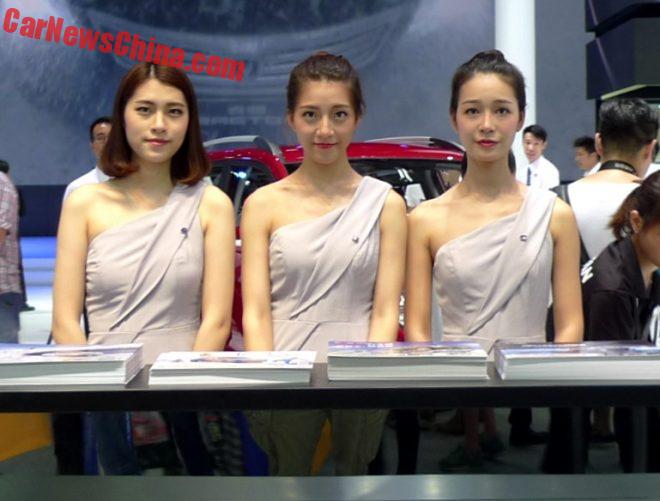 One without a pony tail at Changan. Lots of brochures there.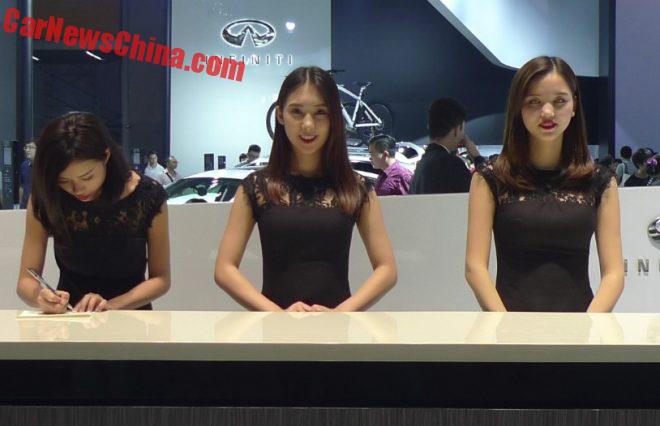 Writing a quick note at Infiniti.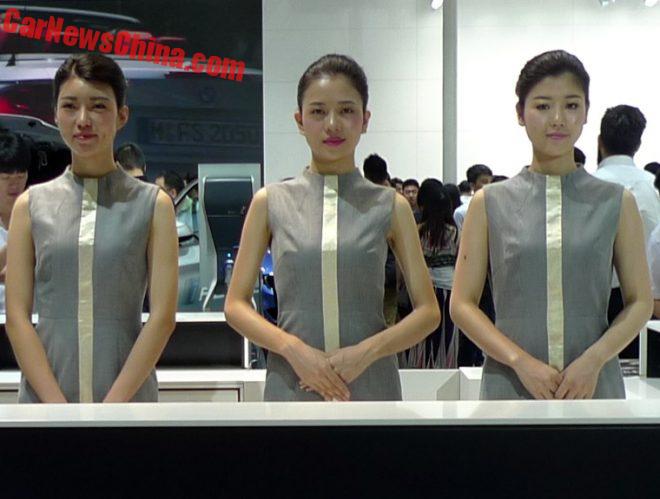 Almost laughing at BMW. And with that we had enough information.