The Beijing Auto Show is over, but we are not quite done yet. Still more cars to come, and some babe:
Things used to be simple. There were to kinds of females on auto shows in China. The pretty babes half naked on the cars, and the smart girls handing our brochures at the information desk. But it isn't so simple anymore. The Chinese government spoke out against the pretty babes, so they were gone.
That left the smart girls, but they were usually not pretty; so no photos, no media, and no buzz. Not good. A solution was quickly found: hire the pretty babes again, dress them up somewhat decently, and let them hand out the brochures. Brilliant. We call those females the Brochure Babes.
I made the rounds to say hello, starting with big, bigger, biggest at Geely. The hands-together posture is a traditional-Chinese hospitality thing. See Part 1 here.
White waistbands at BYD. One girl was terrible distracted. Hello!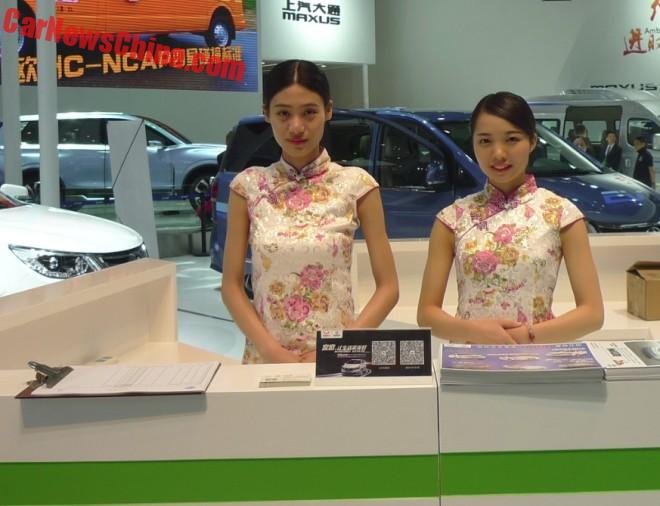 Traditional dresses at Baojun. May the horse not eat those flowers.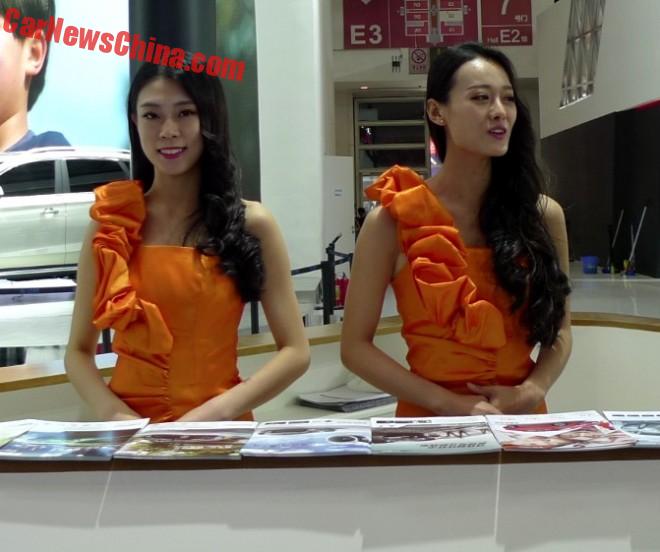 Cocktail party at Roewe. Some call dresses like these 'fashion design'. Some do not.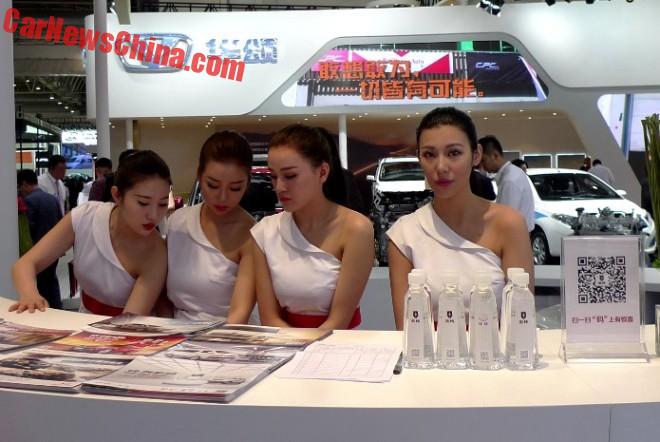 Busy at Jinbei. They were grabbing for something. One girl didn't help the others. She was responsible for handing out the water.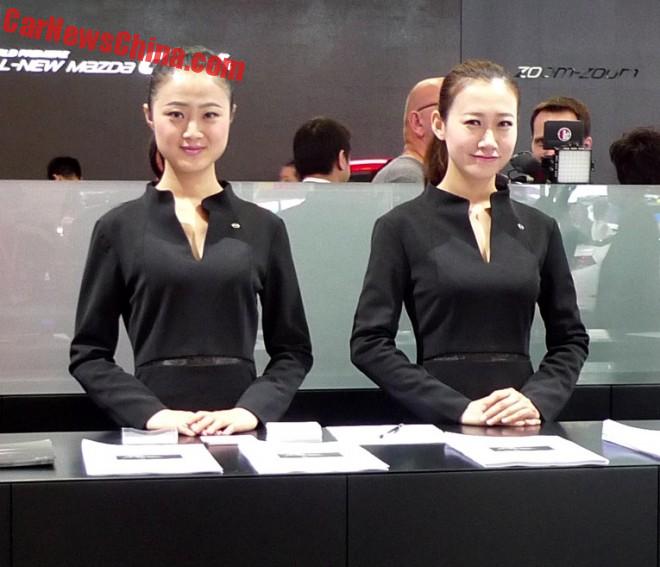 Sneaky smiles at Mazda. I liked that one on the right.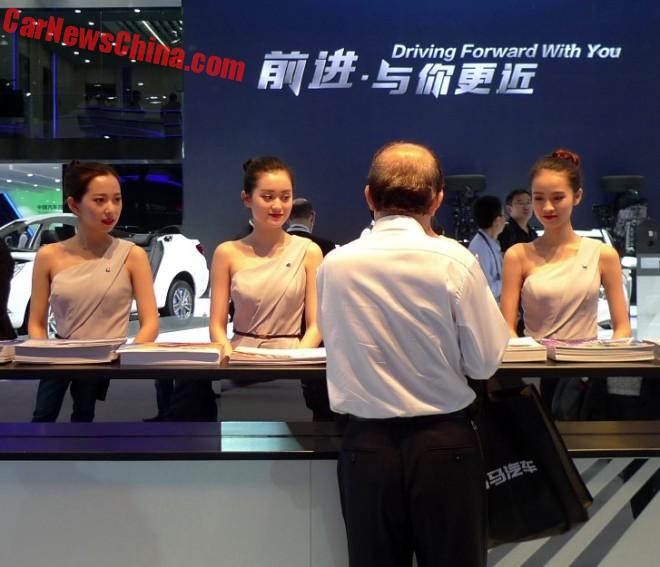 Checking the man at Changan.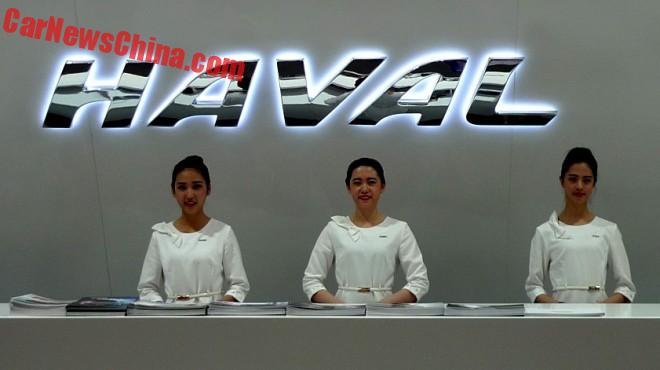 At Haval in scary-religious-cult outfit. Hope they didn't kill themselves in a too-dramatic manner.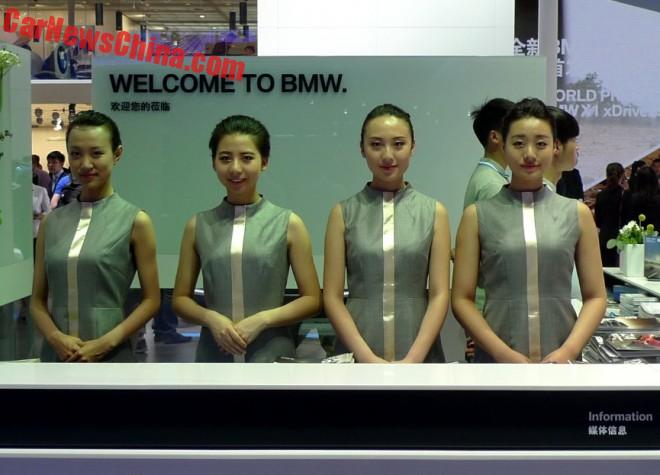 Information is serious business at BMW.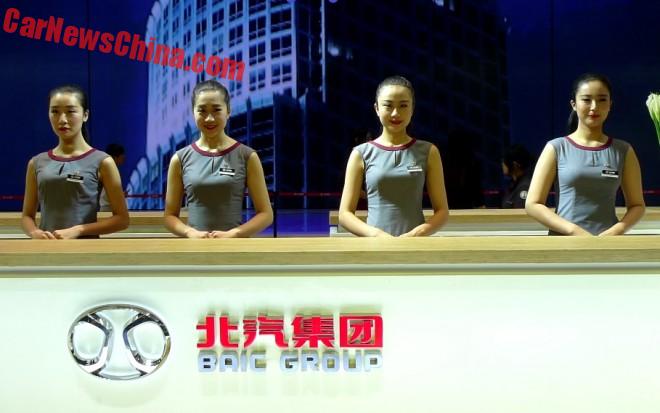 Standing far apart at Beijing Auto, as far apart as all their different brands are.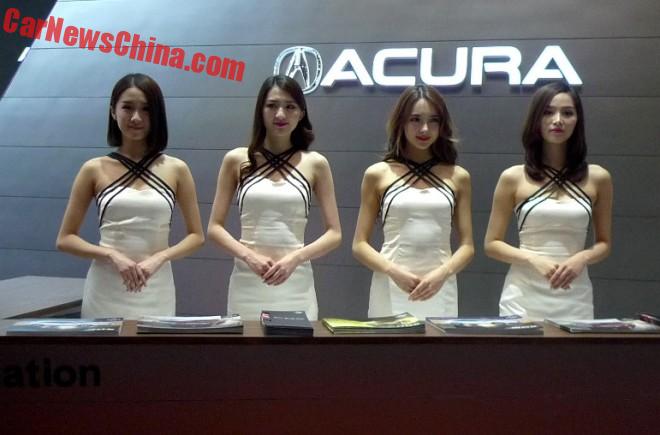 Skinny arms at Acura. They lost weight carrying the giant grille-badge for the new CDX.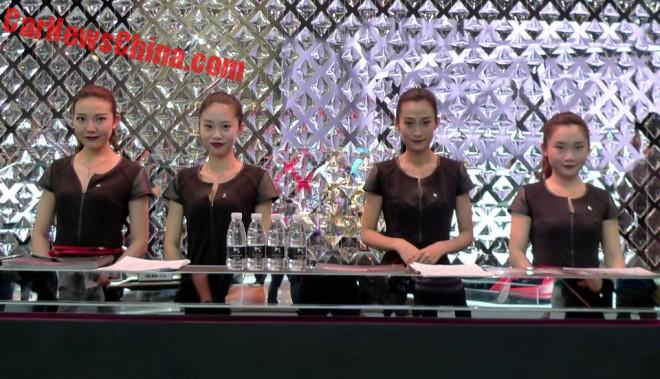 Hot latex and dark lips at DS. Zipper up, or a bit down? Down you zipper, down you go!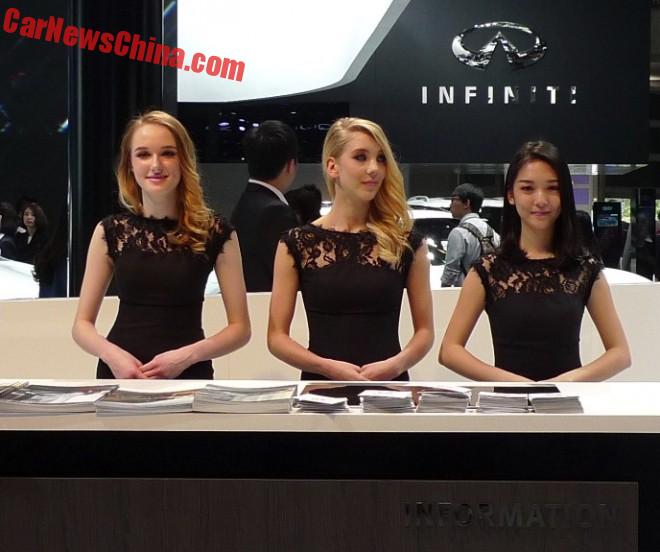 A blonde couple at Infiniti, with their adopted daughter.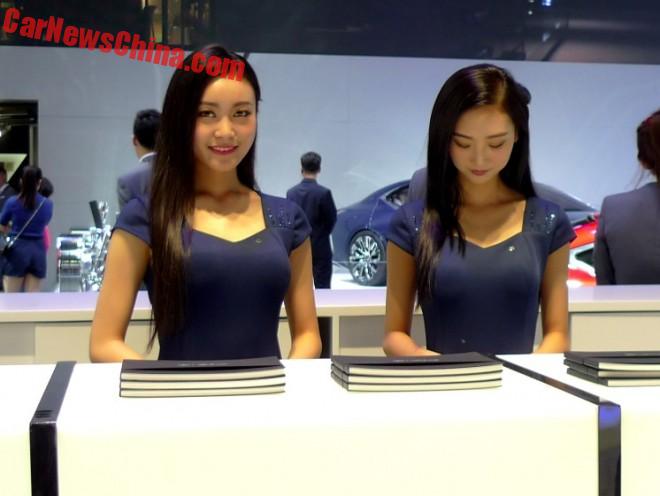 When I was at Lexus, something odd happened. First there were two pretty girls, and then suddenly…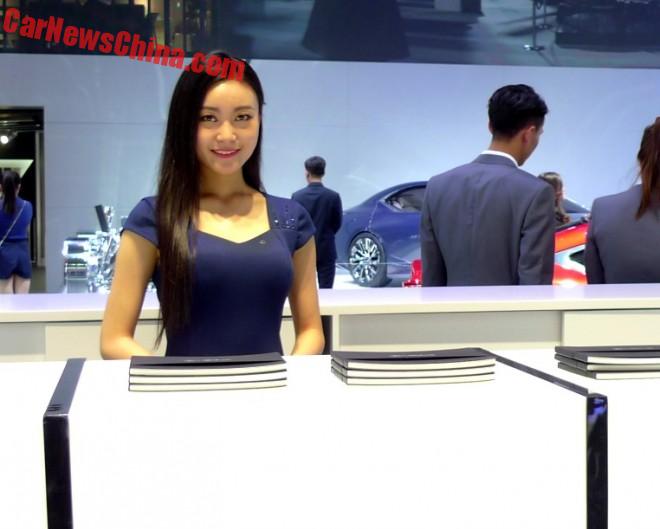 … only one.