Geely is on a crossover hatchback roll. They will soon launch the Yuanjing X1 and now we have another one, likely to be called the Geely V3. It has the typical Geely grille and the usual crossy stuff like black wheel arches and skid pads under the bumpers.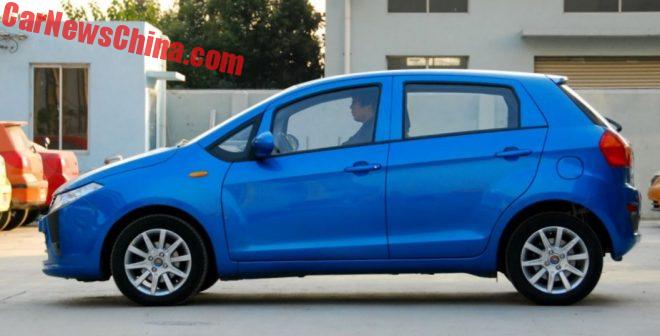 Sadly and somewhat badly the V3 is not at all really new. It is based on a car that was called the Geely Englon SC5-RV, a slow selling hatchback that was made from 2011 until 2014. It was very cheap, going for just 56.300 yuan in 2014.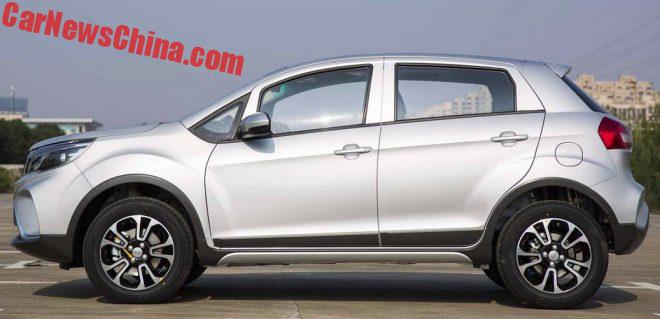 Geely jacked up the suspension, fitted a larger rear spoiler, the crossy bits, and a new car was born. How easy it all is! The engine didn't change either. The Englon SC5-RV had a 1.5 with 94 horses, and the 'new' V3 gets exactly that engine with exactly the same output.
Size: 4005/1760/1560, and wheelbase is 2480.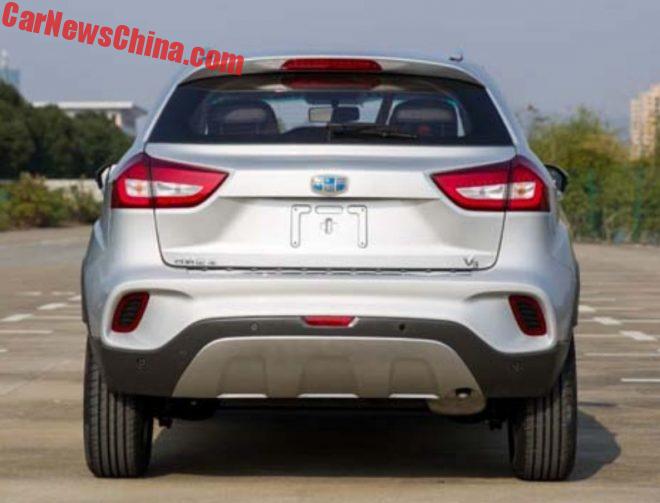 I can see your muffler! V3 badge on the left, but we got to be careful there because Geely has a habit of changing names. In any way, the V3 is a lazy effort and based on rather old technology. I doubt it will fare better than the Englon SC5-RV.