This is the new Geely Yuanjing X1, a funky punky crossover hatchback for China. The Yuanjing X1, formerly known as the Emgrand Mini and formerly known as the Geely V01, will debut on the Shanghai Auto Show in April and launch on the Chinese car market soon thereafter. Yuanjing means Vision.
The X1, not to be confused with the BMW X1, gets the typical Geely grille, black wheel arches for that crossy feeling, sporty alloys, and roof rails that appear just strong enough to attach a small dog too.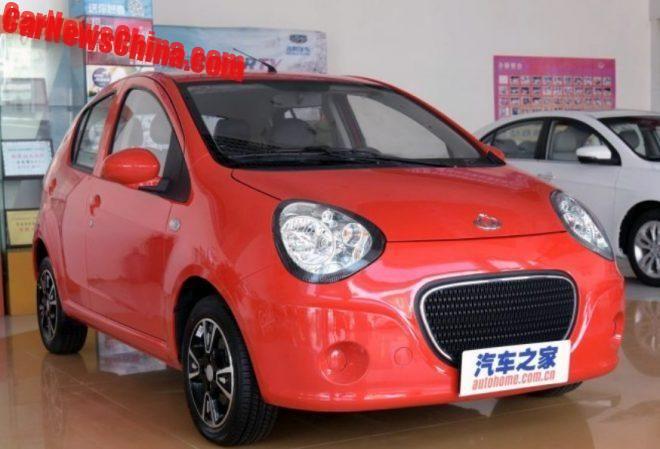 And I have a vision of the good old Geely Panda because that is where the X1 is based on. The Panda is called the Panda because it looks like a panda. It was first sold under the GLEagle brand, then moved to the Geely brand while keeping its GLEagle badges. Price for the Panda ranges from 36.900 yuan to 49.900 yuan. Engines: 68hp 1.0 and a 94hp 1.5.
The X1 will get the same engines as the Panda has. Price will likely be a bit more expensive than the Panda; starting around 45.000 and ending around 55.000 yuan. An electric version is on the way as well.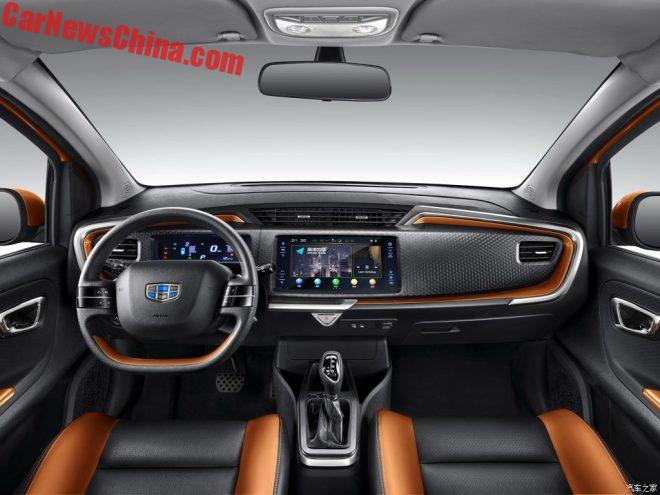 The interior is very hip with fashionable orange bits and panels. The steering wheel has a cool shape with a flat bottom. The instrument panel is digital and the touch screen appears to a 10 incher.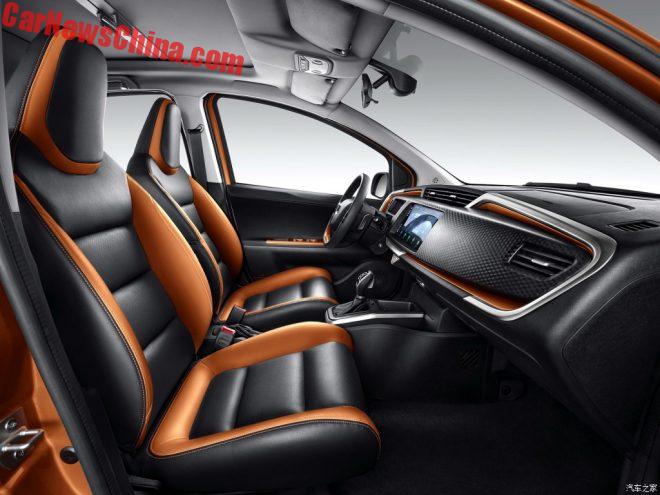 Dash is cool, chrome hook with 'carbon' and more orange.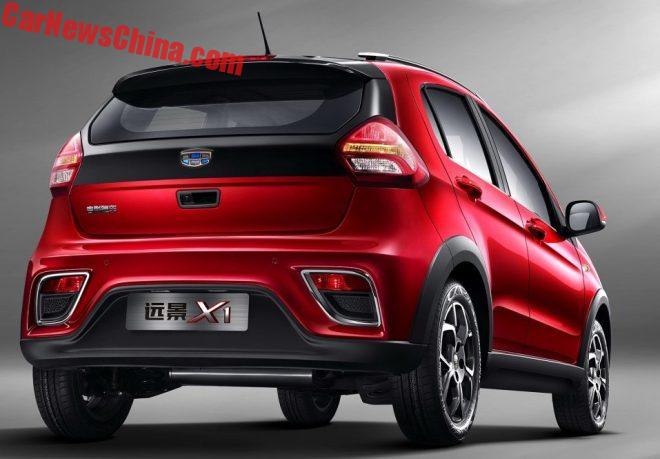 Dual tone rear door a nice touch.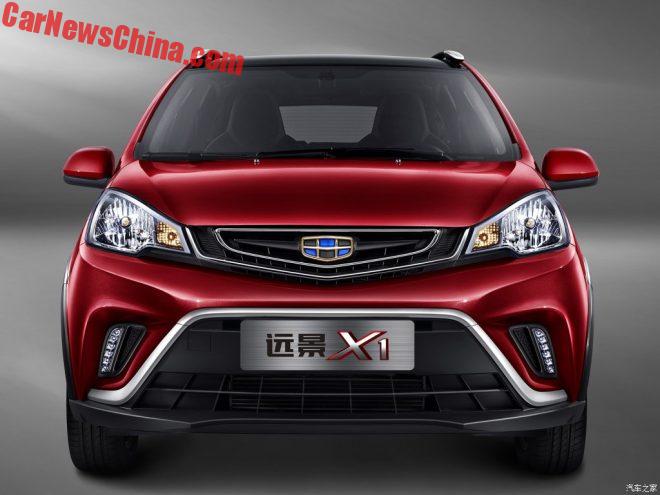 Not sure about the shiny bits in the bumper; otherwise a good looking front end.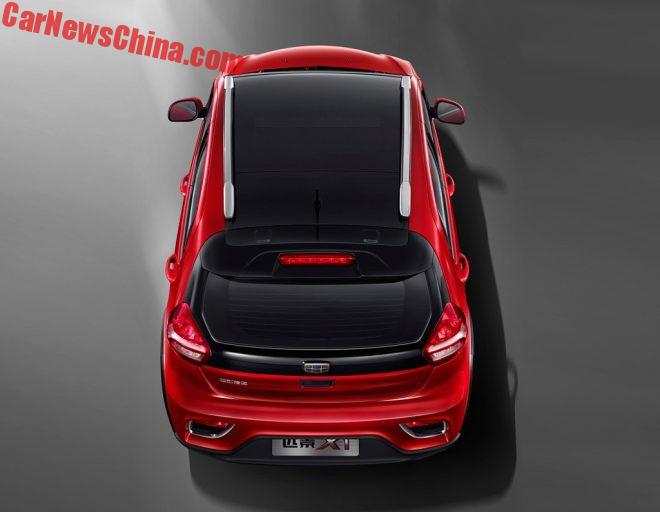 The new Geely Yuejing X1.