Shopping mall in China launches lady-only parking lots
A shopping mall in the great city of Hangzhou has launched special parking spaces for the ladies, handily marked with a pink logo showing a high heeled shoe.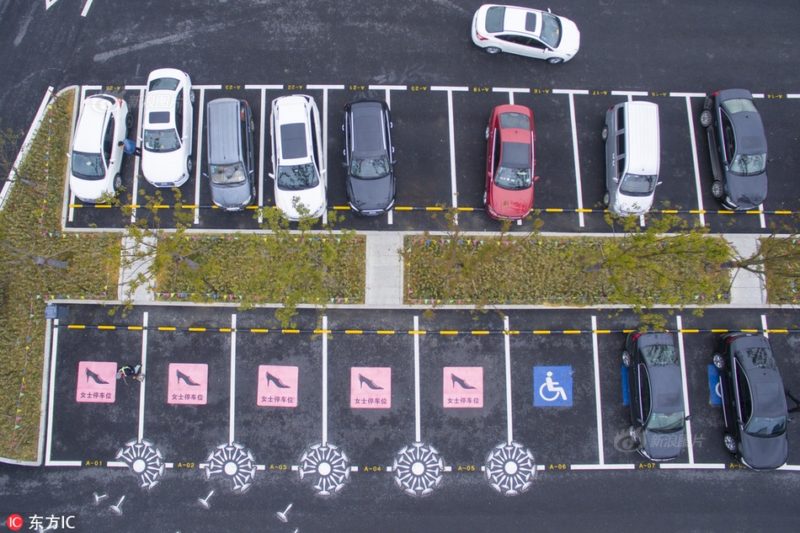 The spaces are 25% wider than a regular parking space, and the same size as spaces for disabled people. The spaces are added to improve safety and convenience for the ladies, especially for those with small children. The spaces are located close to the entrance of the mall.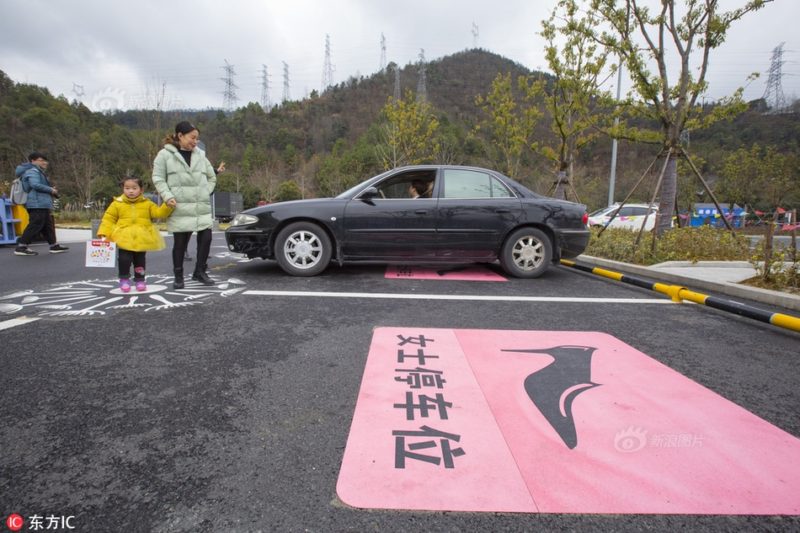 The text reads "ladies parking space".
Special parking lots for women are common in China, they can be found in many cities; underground and even on public roads. But, as we all know, no matter how wide you make 'm some Chinese ladies just don't get it.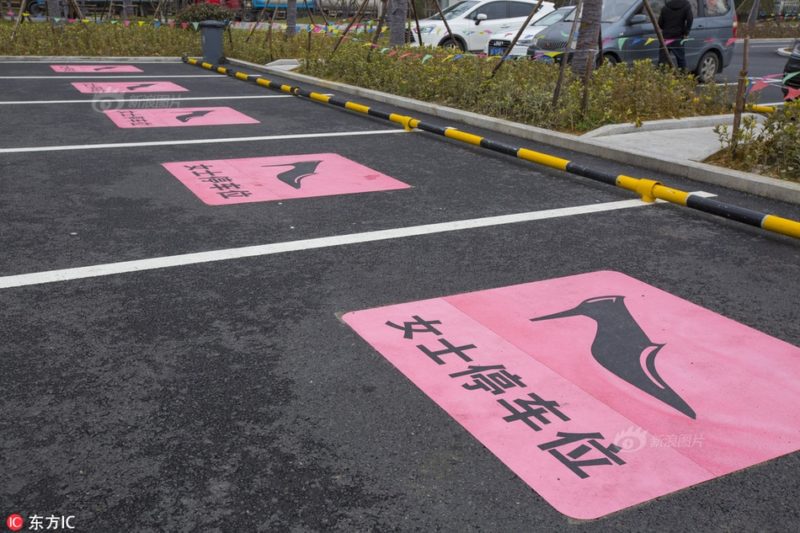 The parking lot is ready, let the ladies come…