We all know that women cannot park a car on an underground parking lot, and Chinese specimens are the worst. Many garages here therefore have women-only lots; they are a bit bigger, well-lit, and clearly marked by pink lines. But if often goes horribly wrong above ground as well. The great city of Shenyang in northeastern China has therefore started with women-only parking spaces on the street.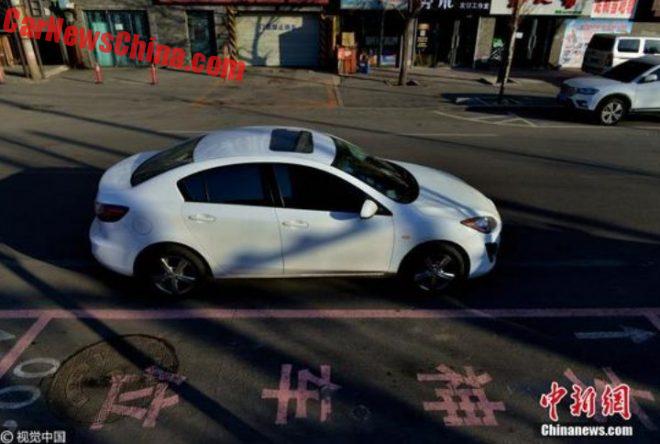 There are ten spaces now but that will grow to several hundred this year. The places are clearly marked with a pink line and characters saying "Woman Car (parking) Place". The choice of characters for woman is interesting. They write 女神. Literally and traditionally that means 'Goddess'. But in today's popular language it means "a woman who is admired by others", like a hottie singer or an internet celebrity. The term has a very sexist taste. Just search it in Baidu (slightly NSFW). This was likely a case-gone-wrong of city bureaucrats trying to be hip…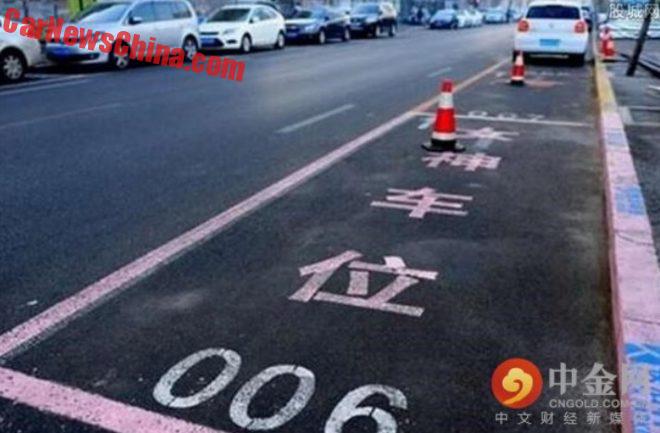 The standard size for a road-based parking space in China is 6×2.5 meters. The woman-only space is a lot bigger: 7.2×3.5. Happily, the female drivers won't have to pay more for their extra space; the parking fee is the same as for a standard lot. The spaces are guarded by wardens and by cameras. So don't you there, man!
An telling extra argument for the spaces comes from the local parking management, which like everything in China is organized top-down from the local city government to the wardens on the road. They say that they have to deal a lot with woman complaining about damage to their wheels caused by them hitting the kerb while parking. Yes, they hit the kerb and blame the parking lot. Typical, just typical.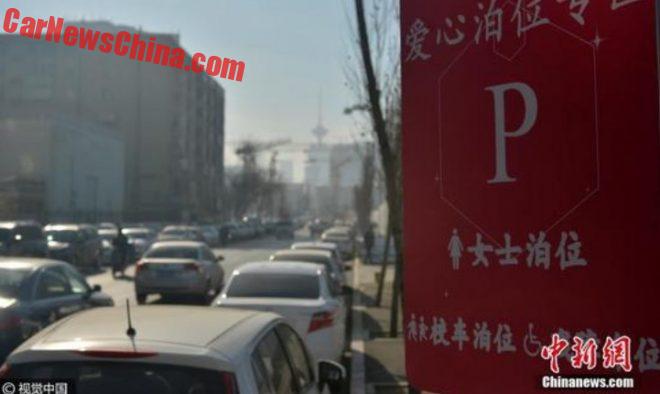 Let's hope the bigger spaces will solve the problems for the women and for the wardens. The red sign announces the parking spaces, and there they use the polite term for woman (女士), but the icon is of course very sexist.