GAC ENO.146 Concept
Today, GAC announced through their official WeChat account they will unveil their new mass-produced car in June. The new car will be the fifth model under GAC's EV brand Aion. The first four models were Aion S, Aion LX, Aion V, and Aion Y.
GAC Aion decided to play with us a bit and mentioned that the new EV car would be based on one of the concepts they presented in the last years but didn't say which one. So we can only guess. Ok, the game is on.
Since 2019 there were three EV concept cars unveiled by GAC Aion. Before that, there was one in 2017 and one old concept in 2016, which probably already missed its chance for mass production, but I mention it as a curiosity. Let's look at them one by one.
GAC ENO.146
GAC ENO.146 Concept
ENO.146 was released during the 2019 Guangzhou Auto Show, and it was a shock. Kiosks of other EV companies felt cheap, but not GAC. ENO.146 arrived on stage by itself, which was the first blow as it is not that common to concept cars (sometimes you can't even take a picture from less than 5 meters or photograph chassis, blink blink Evergrande Hengchi).
The futuristic design was astonishing. Even ENO.146 is a 6-seater, it officially claimed a drag coefficient of 0.146cd. Drag coefficient says how much resistance does an object in a fluid environment such as air or water. In other words, less means better aerodynamics.
It's a big thing if true. For example, the original Tesla Roadster had a drag coefficient of 0.36cd. The new Tesla Roadster 2022 managed to lower it by 15% to only 0.31cd. Still incomparable to ENO.146.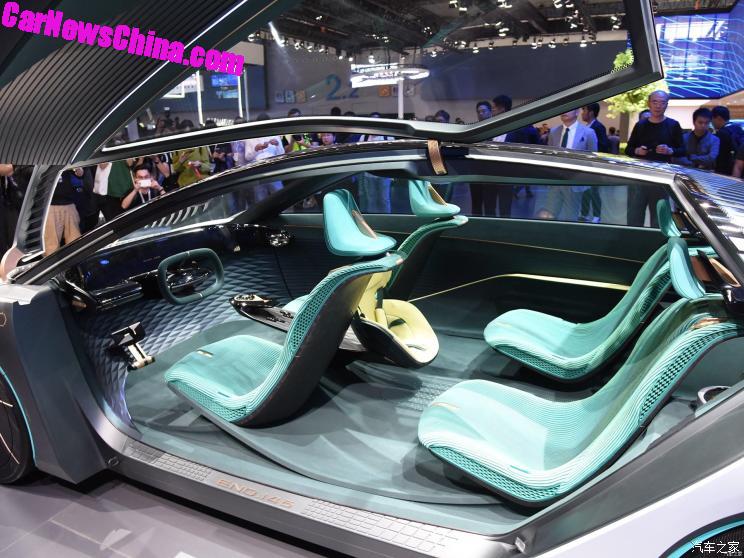 The oversized falcon wings look very sci-fi in contrast with the cute rear child safety seat. Just imagine the designer's pitch at the board meeting as he explains the concept is aimed at CEO visionaries who want to change the world and care about their family. All board members are nodding affirmatively with a straight face.
GAC Enpulse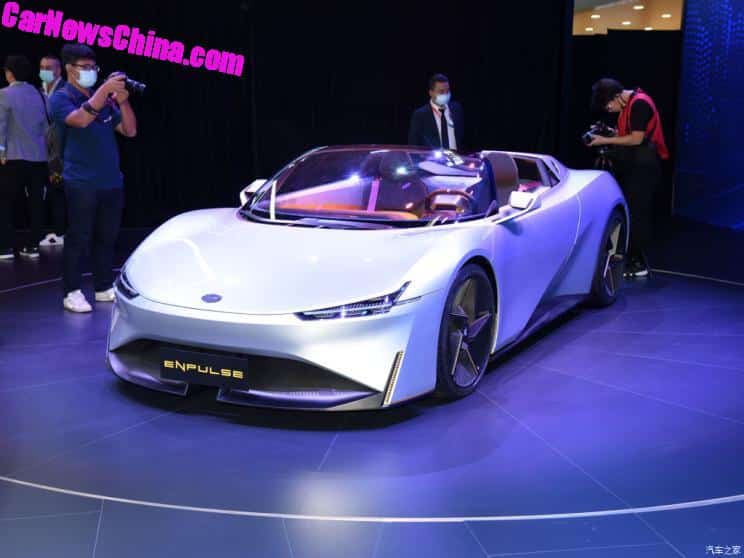 The two-seat roadster concept was unveiled at the 2020 Beijing Auto Show. Enpulse was titled as Chinese Tesla Roadster killer. It was partly designed by the GAC Advance Design unit in Los Angeles. During the ceremony, GAC claimed this car has a high chance of mass production.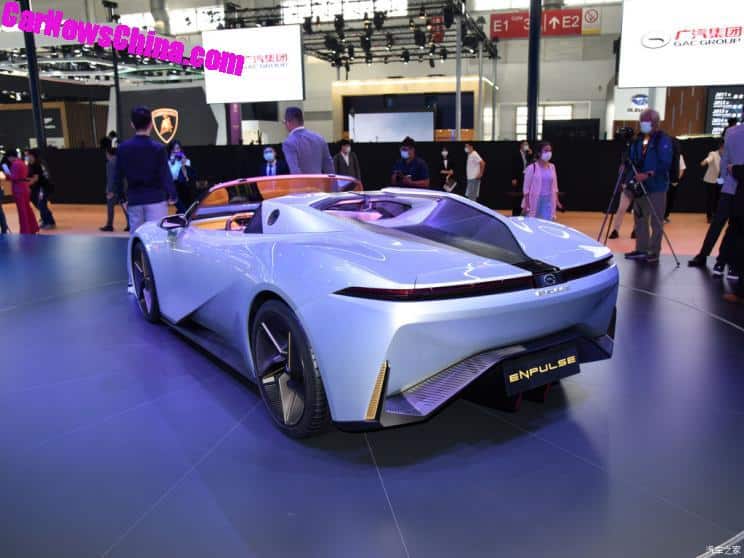 "It was essential for us to create a high-factoriness concept car very close to production to demonstrate our ability to create a truly significant product in the world of sports cars," says Zhang Fan, head of design and GAC for Auto Design Magazine.
Enpulse is built on GAC's own modular platform for electric vehicles.
GAC EnLight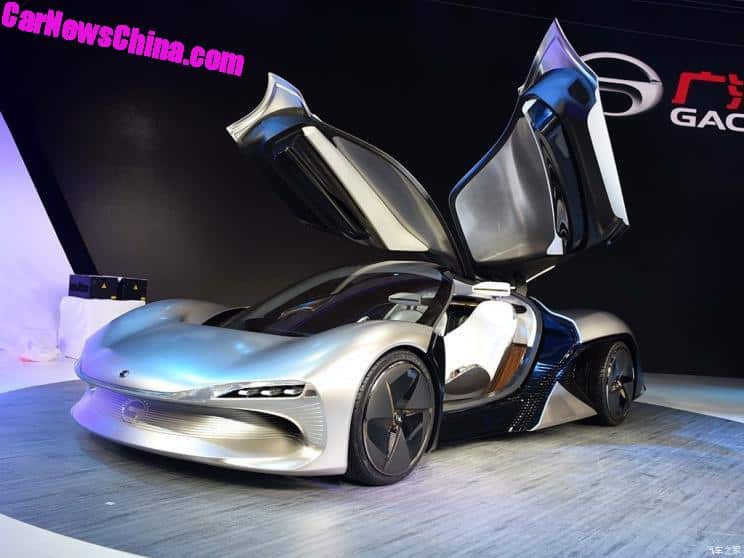 EnLight all-electric concept car was unveiled at the 2016 Guangzhou Auto Show. There are many familiar traits we found in later Enpulse and ENO.146.
Enlight is a two-seater sports car, like Enpulse, and has falcon-wings like ENO.146, only smaller, and they open backward. When you look closer, you might think EnLight is the mother of GAC concept cars. However, mass production is improbable.
GAC Moca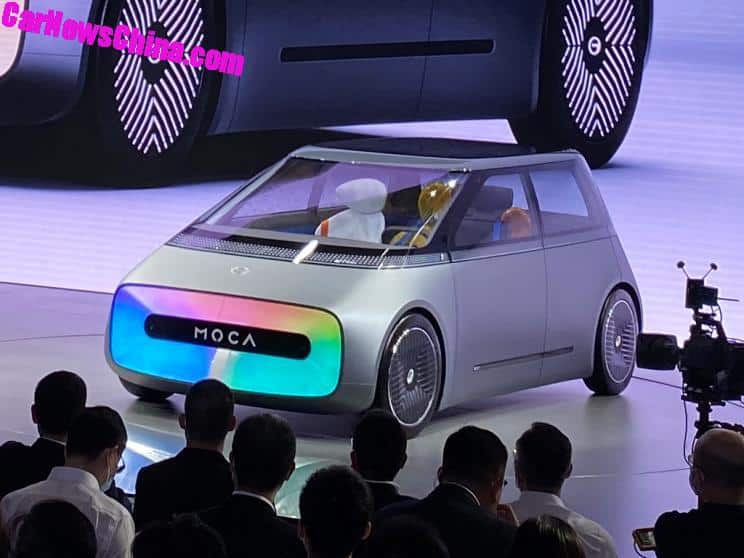 GAC released the fourth concept car at the 2020 Guangzhou Auto Show. It is a highly customizable model. The interesting thing about this EV concept is its "Bionic Display". Two huge screens, one in front of the car (instead of the grille), second in the rear (instead of the rear bumper). It can change color and be adjusted in many ways. According to GAC, these screens help cars communicate with the outside world and share information with other traffic participants. What could possibly go wrong?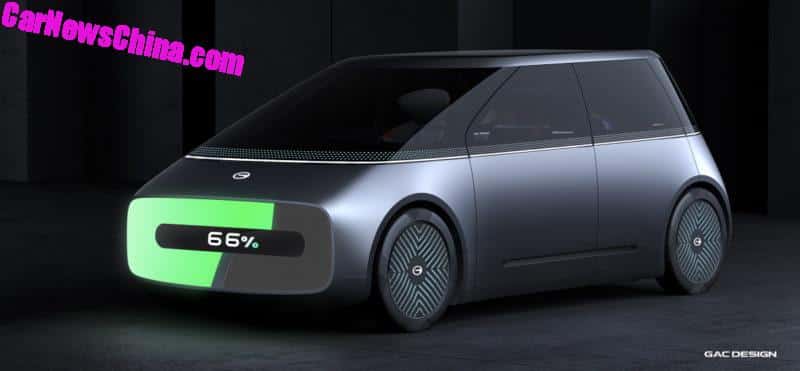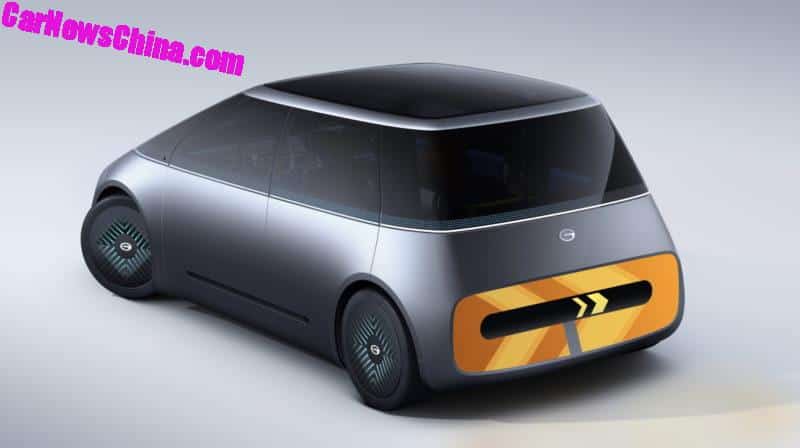 Zhang Fan, GAC design chief, commented on Moca, "We believe that, as with smartphones, car exteriors will gradually shift from diversity to homogeneity and standardization."
This is a very bold statement. However, many analytics agree that in the future, cars will be standardized and used only as a single-purpose machine to move me from place A to place B.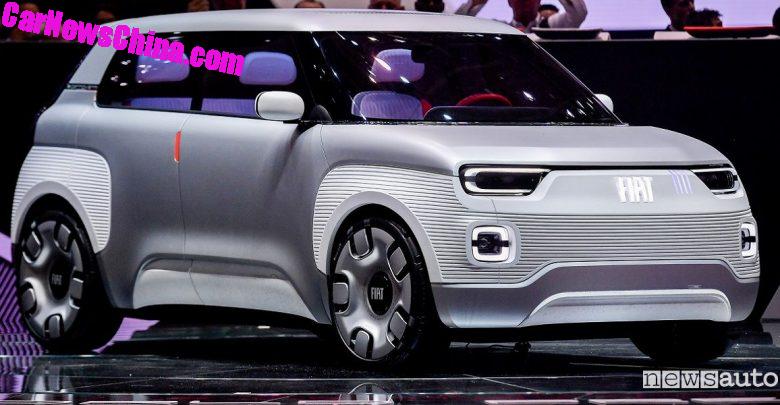 However, if you check the 2019 Fiat Centoventi concept, you find out Zhang Fan accidentally touched a very different topic.
GAC iSpace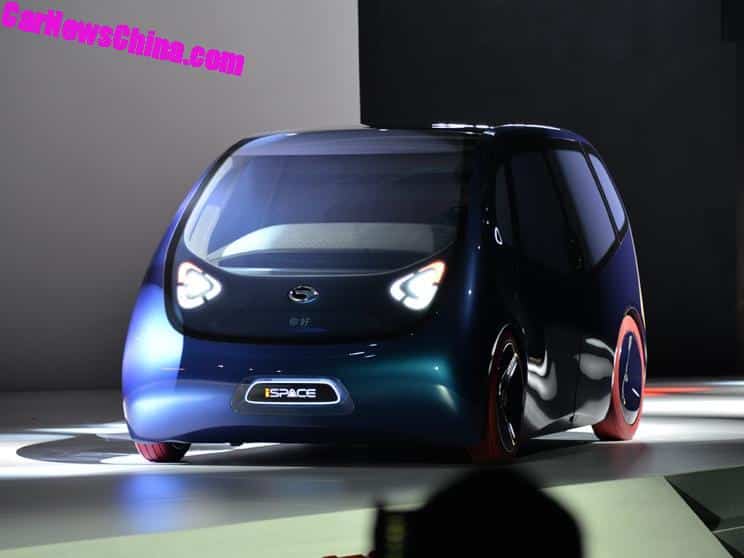 GAC iSpace was co-developed with Tencent and unveiled at the 2017 Guangzhou Auto Show. It is equipped with Tencent AI in-car system, a software platform developed for smart cars.
It has some interesting ideas. For example, it has a switch Drive – Home button. If you click the button, the rear seats will join into a double bed.
Which concept will GAC Aion choose?
ENO.146 shows an extreme design, and these flagship niche cars are usually produced only in small quantities. Also, the drag coefficient is not a significant criterion for customer decision-making. We can rule this one out.
Enpulse electric roadster is also highly unlikely to happen. Aion is a purely electric brand. Enpulse was originally introduced under the Trumpchi brand, which is more friendly with manufacturing ICE (petrol) cars, although GAC also mentioned the electric version. However, GAC's gasoline Enpulse gasoline version was recently confirmed and will launch in the second half of the year.
EnLight will also most likely not happen. It is an old high-end concept. Moreover, GAC already has Aion LX, which is positioned as a premium SUV.
The Moca and iSpace are remaining. I think Moca has the best chance. It is a relatively new concept, and taking into account recent cooperation between GAC and ride-hailing giant Didi, it makes perfect sense. Last week both companies announced they would team up to developed driver-less autonomous cars. Also, Moca is a hot topic now, trendy and its size and highly customizable design fit Didi's needs.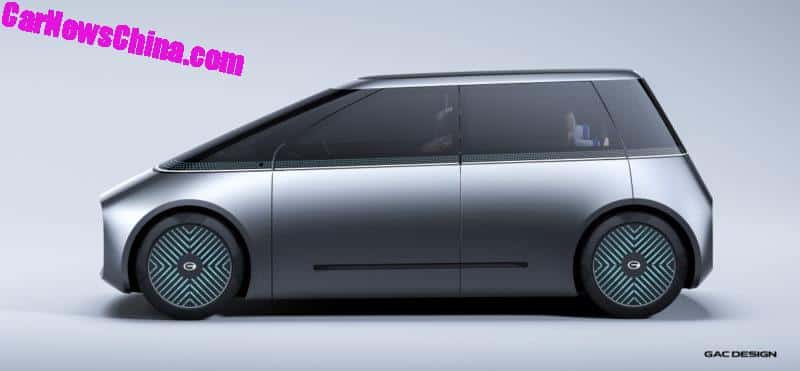 Since its establishment, GAC Aion was releasing two cars a year. In April 2021, they released Aion Y. What do you think will be the second one in June? Any of above mentioned or some completely different, like the 2019 Entranze EV minivan?
Source: Autohome, GAC Motors, Aion
Huawei will launch L4 autonomous cars in 2024. The manufacturing partner is GAC