The new Guangzhou Auto Trumpchi GM8 has been launched on the 2017 Guangzhou Auto Show, marking the brand's entry into the full-size MPV segment, competing with cars like the Buick GL8 and the Honda Odyssey.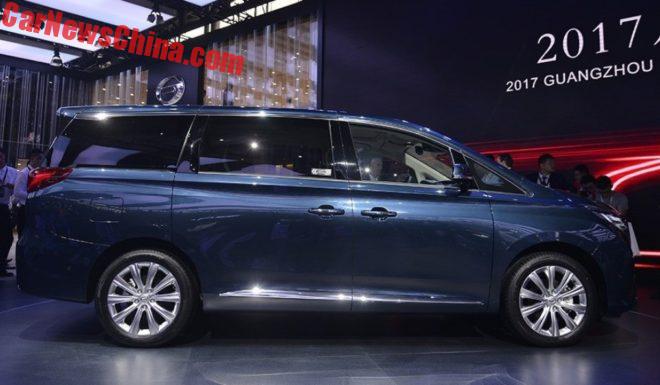 The Trumpchi GM8 looks fine for the segment; but it can't hide its big-ness: 5066/1923/1822, and wheelbase is 3000. And that makes the GM8 the largest passenger car that Guangzhou Auto has ever build. It will be launched on the Chinese car market in the first quarter of 2018. Price will range from around 180.000 to 270.000 yuan.
Engine is a 2.0 turbo with 200 hp, mated to a six-speed automatic.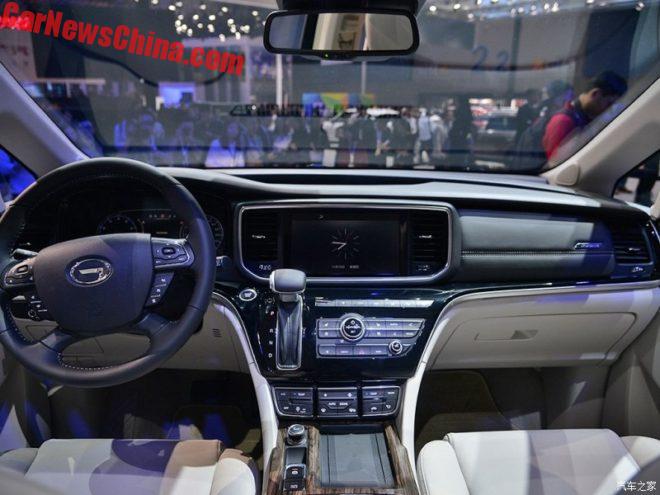 Typical Trumpchi steering wheel. Loads, and loads, of buttons all over the center stack. Instrument panel is analog with a TFT in between. Gear lever is located on the center stack. Touch screen measures nine inch.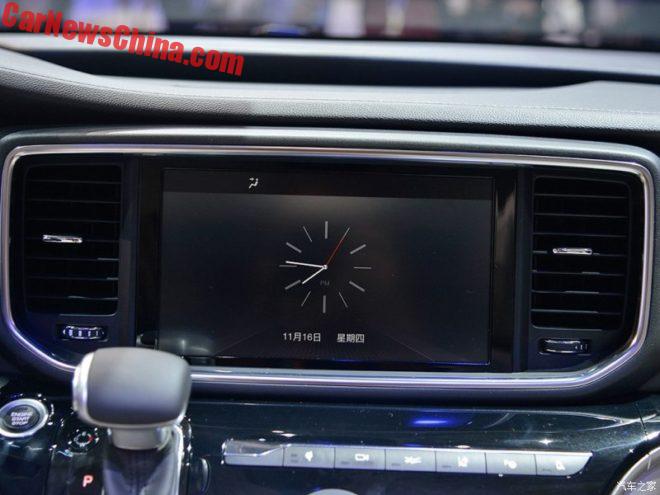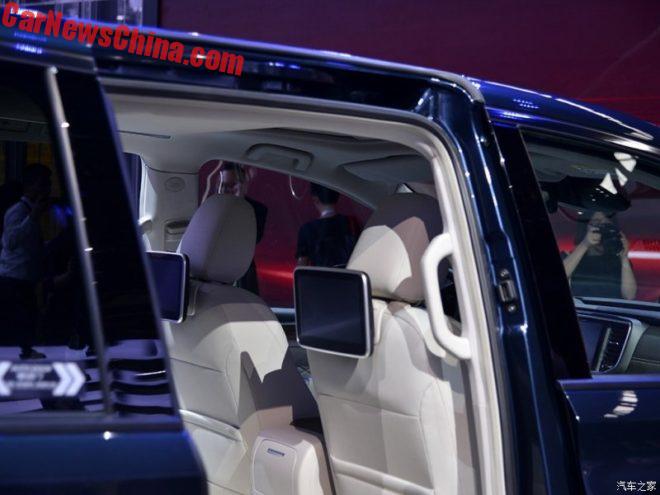 The car on show was a top-end version with luxurious seats and TV screens. It seats seven in a 2/2/3 setup. Guangzhou Auto will also offer a longer variant with more seats.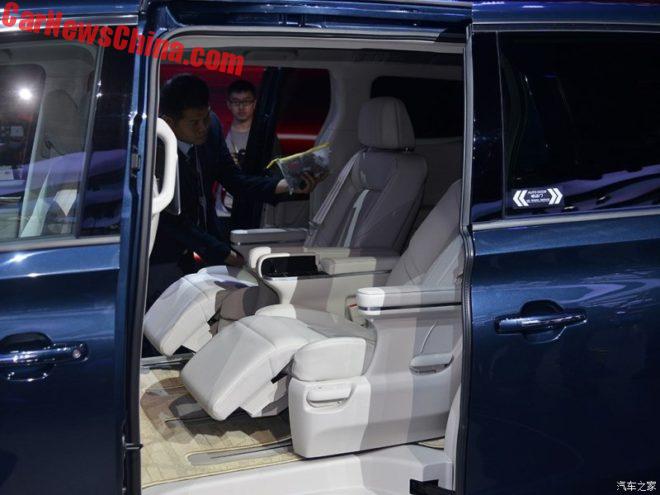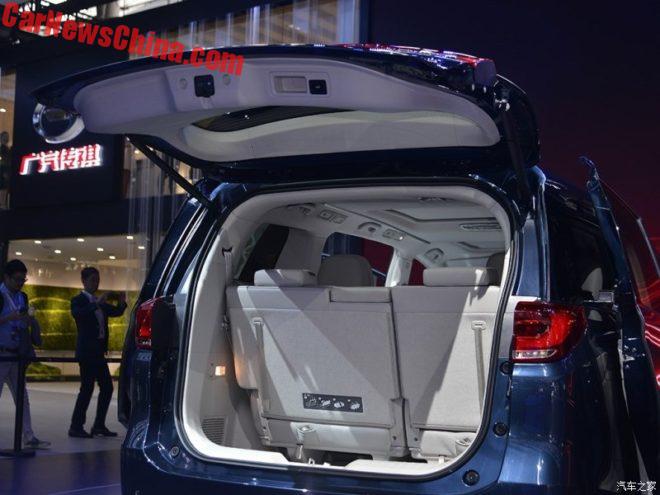 Not much space left for the bags when the third row is up. Definitely less space than in the Buick GL8.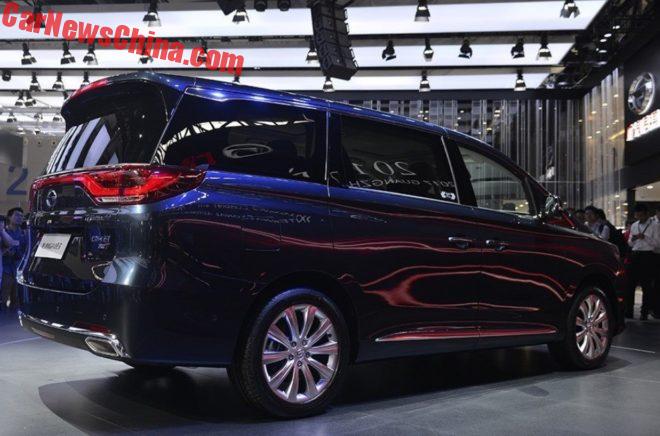 The GL8 has long been king in the large MPV segment and many Chinese companies have tried to dethrone it, so far without much success.
Most of these companies were trying to offer a far cheaper alternative, and that didn't really work because the owners of these vehicles, mostly fleet companies, don't want to have 'cheap' cars, they want luxury to impress their customers. Guangzhou Auto seems to have learned this lesson. The GM8, no that name is no coincidence, is still cheaper than the GL8, but it is not a cheap car by any means, and it has all the luxury that the GL8 also has.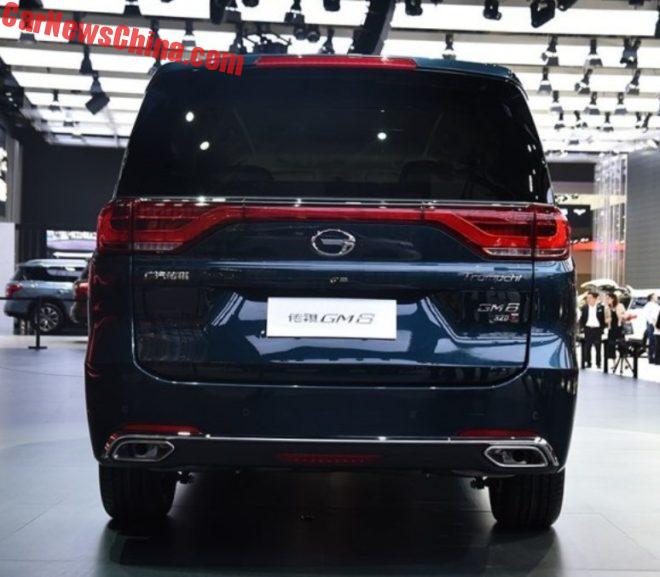 Trumpchi badge on the right under the light.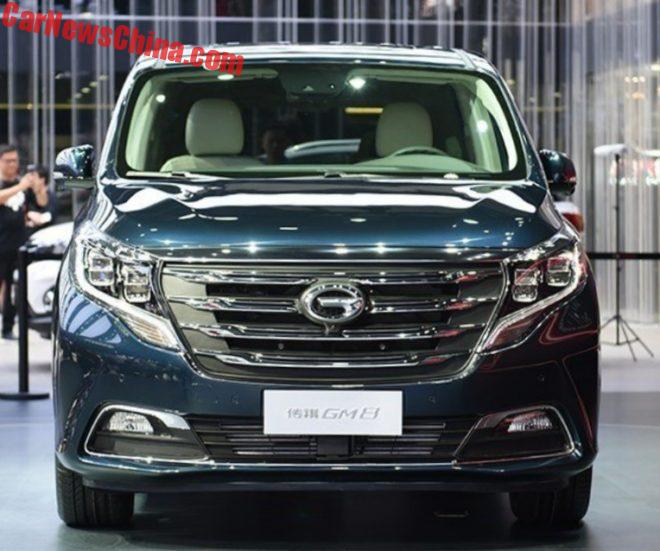 Will the GM8 beat the GL8? Let the battle of the 8s begin!