The Neta S is the first sporty NEV sedan from Hozon Auto. Its special edition called 'Yaoshi' with scissors doors was launched today with all-wheel drive, 462 hp, and 650 km of range for 338,800 RMB (50,940 USD). It is limited to 999 copies now, while the upcoming standard car won't have scissors doors. After buying the Neta S, you will get 2,000 kWh/year of free charging at Neta charging stations. Let's get to know the Neta S Yaoshi better together.
What is Neta?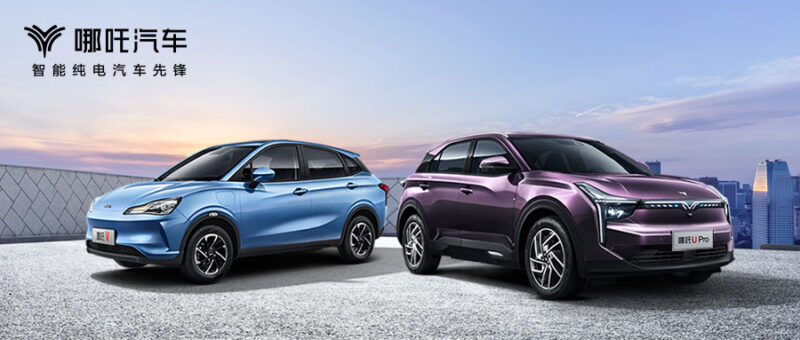 Neta was presented in 2018 as a passenger car brand under Hozon Auto. Its first EV hit the market in the same year. Currently, Neta sells two models: the V Pro and the U Pro. Neta's way of attracting buyers is a free charging network. If you buy a Neta EV in China, you can get a free home charger or 1,000-2,000 kWh/year of free charging at Neta chargers.
Neta S Size and Appearance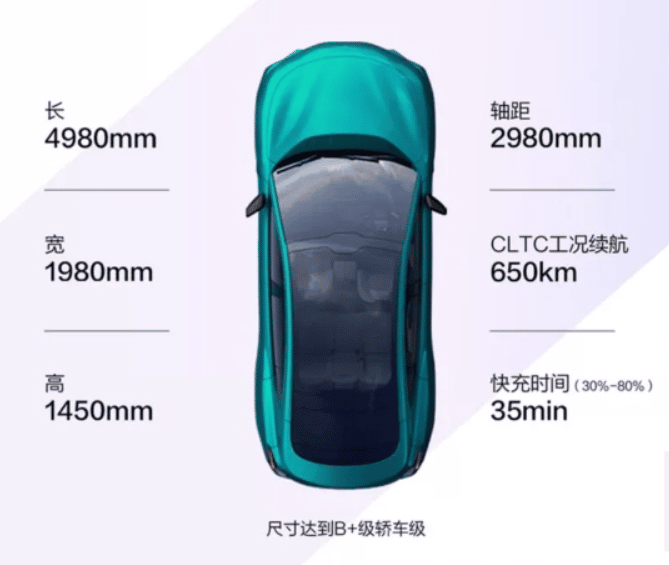 The Neta S is a relatively large sedan with dimensions of 4980/1980/1450 mm and a wheelbase of 2980 mm. It is longer than the XPeng P7 and the NIO ET5. The S' drag coefficient is extremely low at 0.216 Cd.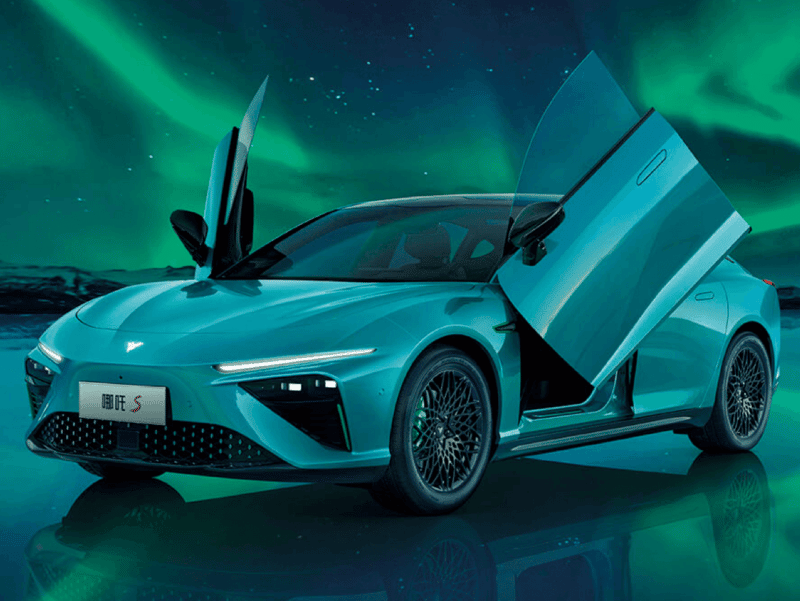 As for the appearance of the S, it stands out from the crowd with scissor doors, 'cat's whiskers' LED running lights, and a slope bonnet line. The S has a hip, long taillight unit and a ducktail spoiler from the back. The S is available in three colors: Magic Night Black, Extreme Night Green, and Rushing Silver.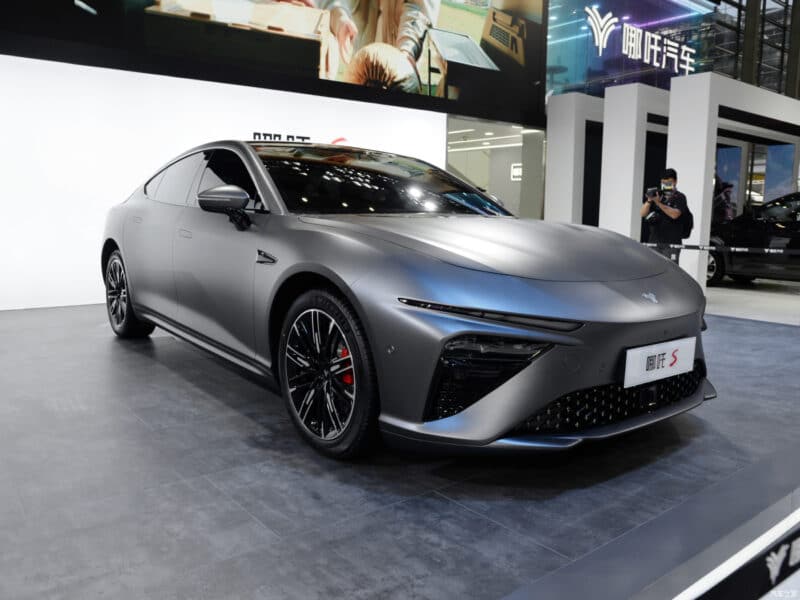 Neta S Interior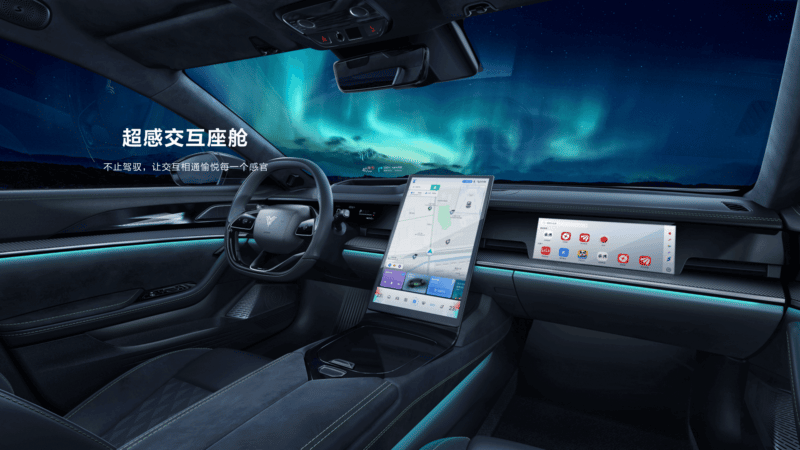 The interior of the S Yaoshi looks great, with three screens and expensive materials. The driver's screen has a diameter of 13.3 inches. A passenger got a smaller screen of 12.3 inches. And, of course, there is a huge 17.6-inch 2K portrait main screen. The S is also equipped with AR-HUD. Neta shared that the S has a 21-speaker sound system with a maximum output of 1216 W. They prefer to call it '720-degree surround acoustic'. Another feature of the S is a large panoramic roof of 1.9 square meters.
We should highlight a self-driving system of the S. First Neta S cars have 5 millimeter-wave radars and 11 cameras. But even the self-parking system will be available for the S later with an OTA update. It seems like Neta is in a hurry with their first sporty vehicle launch, and they don't have enough time to complete the S Yaoshi fully. Later versions with 2 LiDAR sensors will be available.
Neta S Specs

The Neta S sits on Hozon's 'Shanhai' platform. It enables wheelbases of 2750-3100 mm, the flexibility to run in front, rear, or four-wheel drive, and EREV and EV versions. The Shanhai platform isn't specified for sporty-performance cars. Even MPVs could be based on it.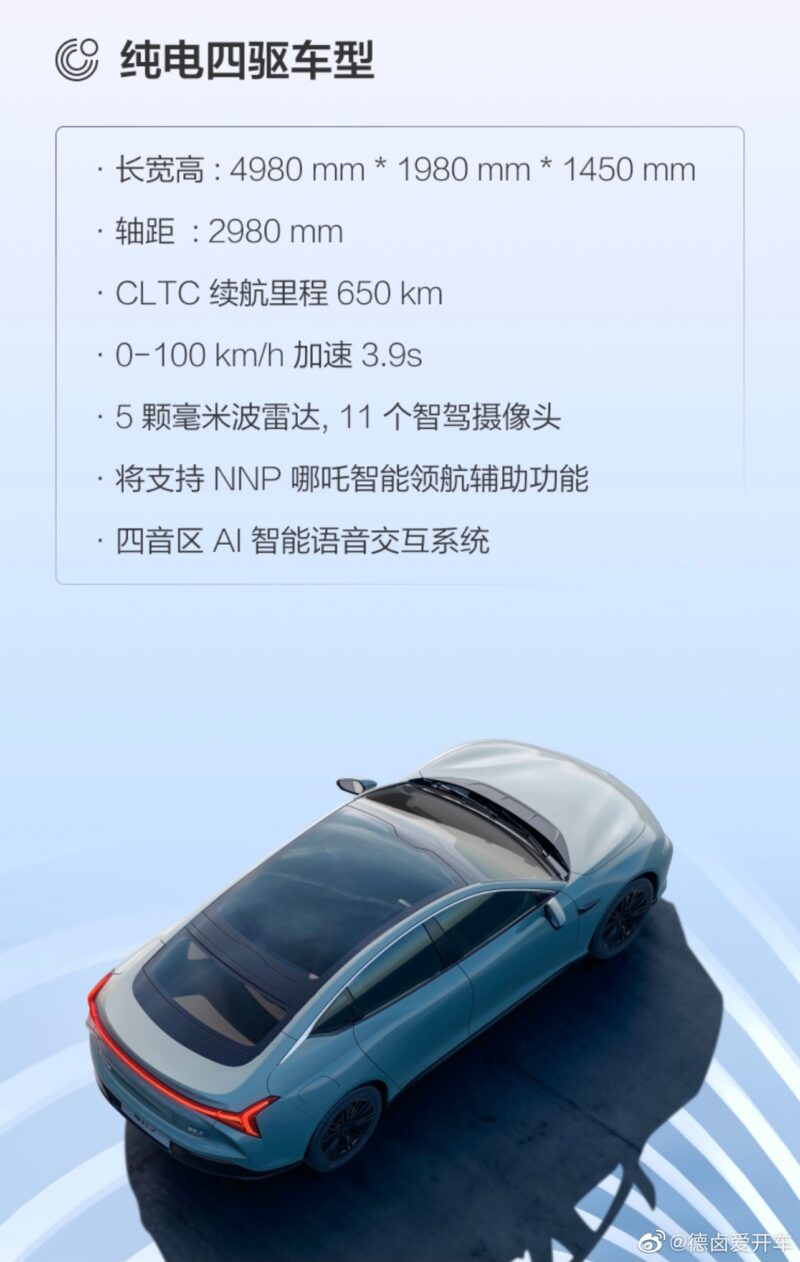 The Neta S Yaoshi has AWD and two electric motors of 340 kW (462 hp) and 620 Nm. Its zero-to-hundred acceleration takes 3.9 seconds. As for the top speed, it is limited to 170 km/h. We don't know the battery capacity yet, but the Neta S range is 650 km (CLTC). Its energy consumption is 14.3 kWh/km. Later, the standard S will also have AWD version, along with the RWD one with 0-100 km/h acceleration time of 6.9 seconds and 715 km of CLTC range.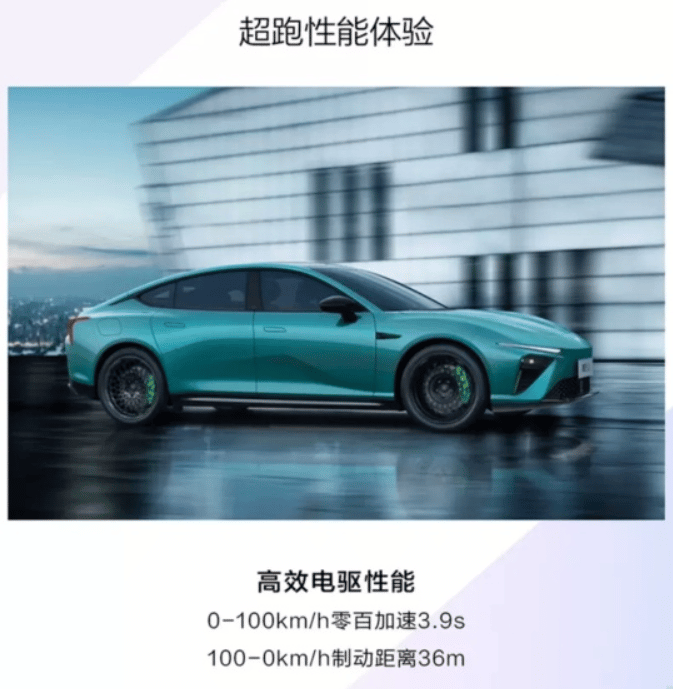 The S has a five-link independent suspension system on the back axle and a double-link independent suspension on the front one. Worth mentioning that the S has a 100-0 km/h braking distance of the S is 36 meters.
Neta S For Buyers In China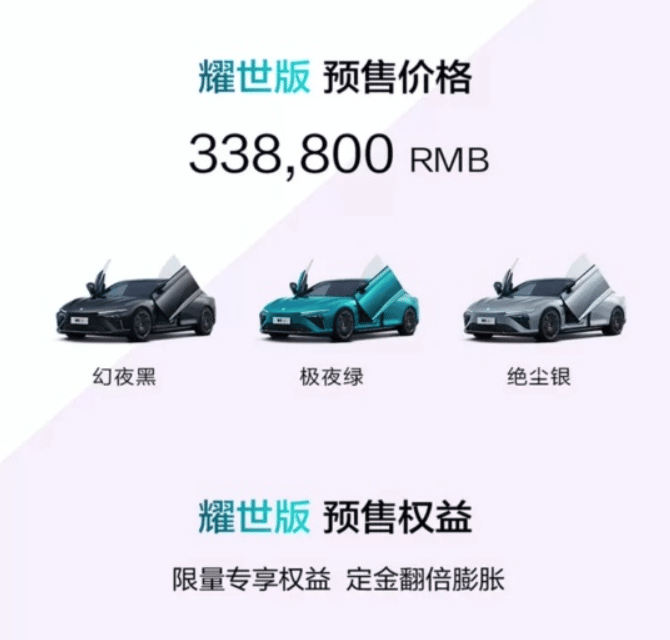 Neta is known in China for its free-charging systems. Depending on the model, every buyer of Neta cars can get a free home charger or 1000-2000 kWh/year of free charging. The Neta S isn't an exception to this rule. The owner of this car will get 2000 kWh/year of charging. Right now, this sporty sedan is available only as an EV and is limited to just 999 copies. Later the EREV (range-extender) version with 1100 km of the range will hit the market. We will monitor the Neta S, so stay tuned!
Source: Neta Weibo, Weibo 德卤爱开车, Hozon Auto