If you have followed the Chinese car sales statistics this year, you might have noticed it already. Among the new energy startups there's a company selling surprisingly well. We often think just of the "Big Three", but right in the slipstream of Nio, XPeng and LI Auto there's a rather unknown automaker edging ever closer. Is it time to acknowledge this Hozon company and called it the "Big Four" from now on? Well, let's find out.
While every little move of the Big Three finds its way to the web and their CEO's have countless followers on social media, reports about Hozon a few and far between. And yet, in October the brand is the second best selling NEV startup, right behind XPeng. Hozon doesn't have a superstar CEO or a halo car with mouth dropping specs, so where's the success coming from?
Chery on top
The man behind the brand is Fang Yunzhou. You've probably never heard of him, because his name is hardly ever mentioned. But as we'll see, Fang is an influential figure in the New Energy world. Fang is born in 1975 in the city of Tongcheng (Anhui province). I can't find anything about his early life, so we pick up the story when is 23 years old and just graduated from Hefei University with a degree in automotive engineering.
His first job is with Chery Automobile, now a well-known name, but at time a very young startup. The company had been founded only one year before Fang joined. His initial job is designing auxiliary systems, but three years later he spots an opportunity closer to his heart. Fang moves across to Chery's newly established new energy department. Please note that this well before any well-organised government campaign or subsidies on electric cars. Chery was just early to the party.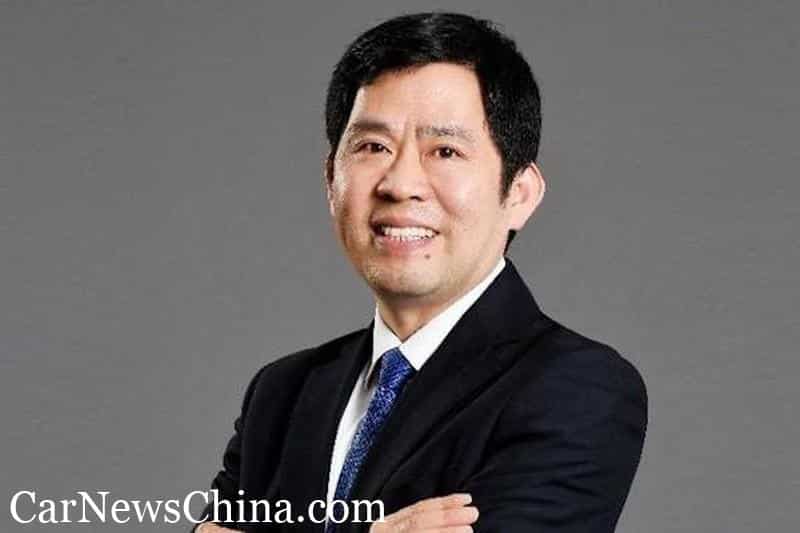 A pivotal moment in Fang's career occurs shortly after. A test drive with a prototype electric car, equipped with a lead-acid battery, in the summer of 2001 ends after only 20 kilometers with a depleted battery. Fang and his colleagues spend the entire afternoon pushing back the car to the factory. Fang's takeway: what if we could combine the electric car and the internal combustion engine. He starts studying and researching the available technology and becomes mr. hybrid of Chery New Energy. A few years later the department becomes a company on its own with Fang as deputy general manager and of course the head of the hybrid powertrain department.
Chery releases their first hybrid car in 2003 and the first BEV follows in 2009. This time it has a lithium-iron-phosphate battery, so it goes further than just 20 kilometers. Fang's tenure at Chery lasts 16 years, 13 of which developing NEV cars, but in early 2014 he thinks it's time to pursue his own ambitions. Chery chairman Yin Tongyue warns him: "I started Chery when I was 40 years old and look at me now, my hair is all grey".
The vision comes first
Fang can't be stopped though, but first he does a very Chinese thing: he goes back to school. He goes to Tsinghua University, one of China's leading academic institutions on automotive technology and follows a postdoctoral study under Ouyang Minggao, a leading figure in the new energy automobile industry and important consultant to the government. Fang sees his opportunities because of the government policies on new energy vehicles. So in October 2014, Fang Yunzhou, together with former Chery colleagues and backing of Tsinghua University research institutes, establishes Zhejiang Hezhong New Energy Automobile in Tongxiang City, Zhejiang province. The English name for Hezhong is Hozon.
Initially Fang does not aspire to build a complete car. His intention with Hozon is to become a supplier to the general industry. He wants to develop a suite of digital and connectivity solutions, connect the car to the Internet of Things. He approaches several car manufacturers with his plans and ideas, but quickly finds out he's facing a brick wall. In his own words: "I found out that automakers have not yet such an open mind to cooperate with suppliers, because the application of these intelligent networks will involve the core part of automobile technology. They go deep into the core controller of the car." He spends almost two years scrutinizing the industry and then draws the conclusion: Hozon has to build the car around the network as well.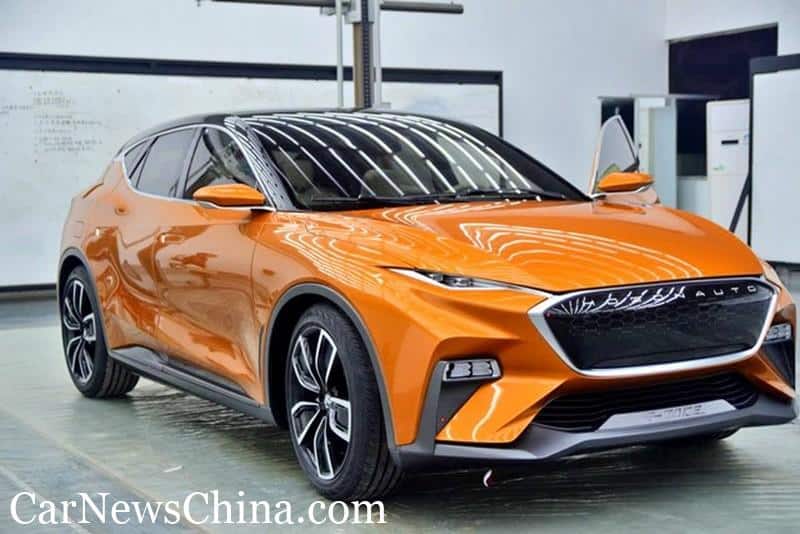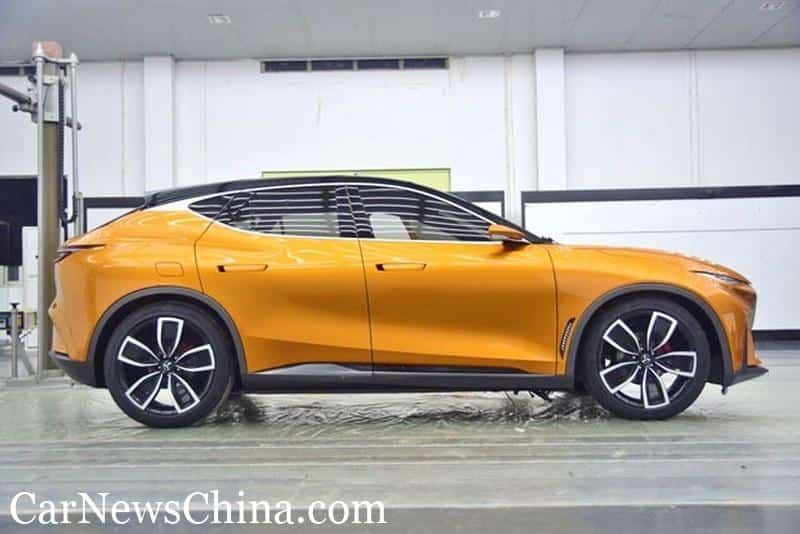 Around the time he started Hozon, Fang also takes on a second job. He becomes a representative in the People's National Congress, China's take on a parliament. It gives him a platform to express his views on a formal level and it isn't without results. Everytime you hear the industry minister promote the development of smart vehicle networks, there's a bit of Fang Yunzhou in there. Also earlier this year the central government adopted a program to 'bring BEVs to the country side'. This program can be attributed for a large part to Fang the Politician.
And then comes the hard work
So Fang has built a network in the administrative world, which comes in handy when he needs to figure out how to get his car manufacturing off the ground. It's a substantial investment by the Tongxiang local government that gives him the funds to start constructing a smart factory. In return the local government acquires a majority share of the Hozon company. Hozon is also one of the few startup companies to receive its own NEV production permit from the central government.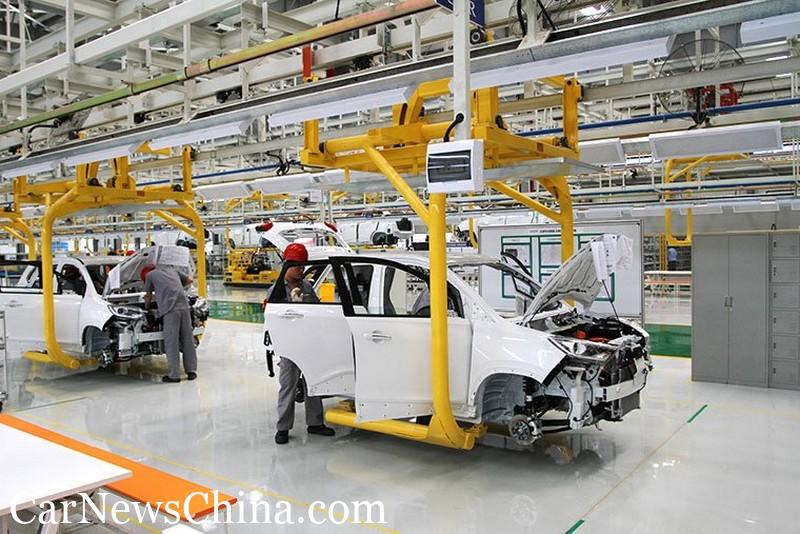 This state-owned situation doesn't last for long though. In October 2017 the majority stake transfers to a company called Lhasa Zhixing Innovation Technology. This is an investment fund of huge property developer China Fortune Land Development. Lhasa Zhixing is meant to diversify the company's activities and invests in many business ventures in travel and (new) mobility and also in Jingjin Electric, the electric motor manufacturer. Wang Wenxue is founder and CEO of China Fortune and has great ambition.
Wang also takes over as CEO of Hozon, which puts Fang Yunzhou back in a purely technical development role, which he prefers. Under influence of the new owner the development of Hozon speeds up. An American branch is established, the Tongxiang smart factory is finished and in April 2018 Hozon presents the brand name for its future cars. They will be called Nezha, after a creature from Chinese mythology. The English name is Neta. In July the first Neta cars roll of the assembly line, but I'll come back to that in a short while.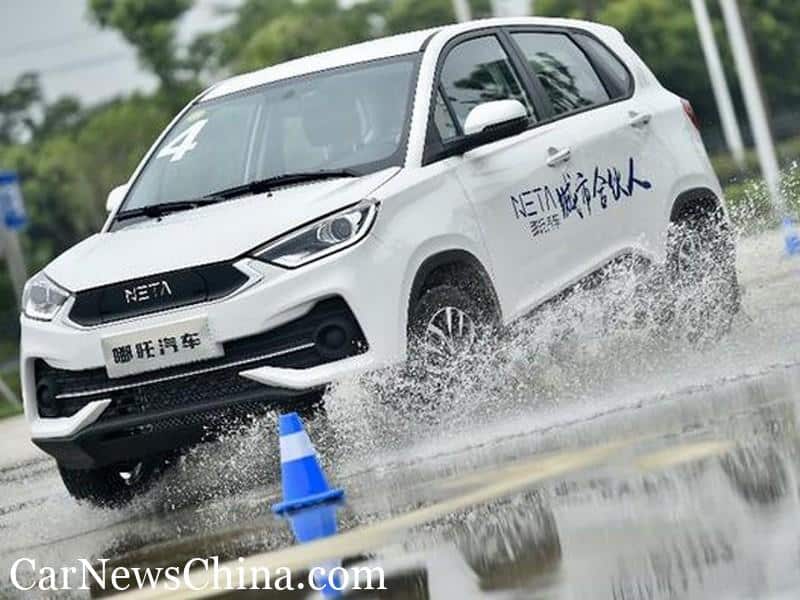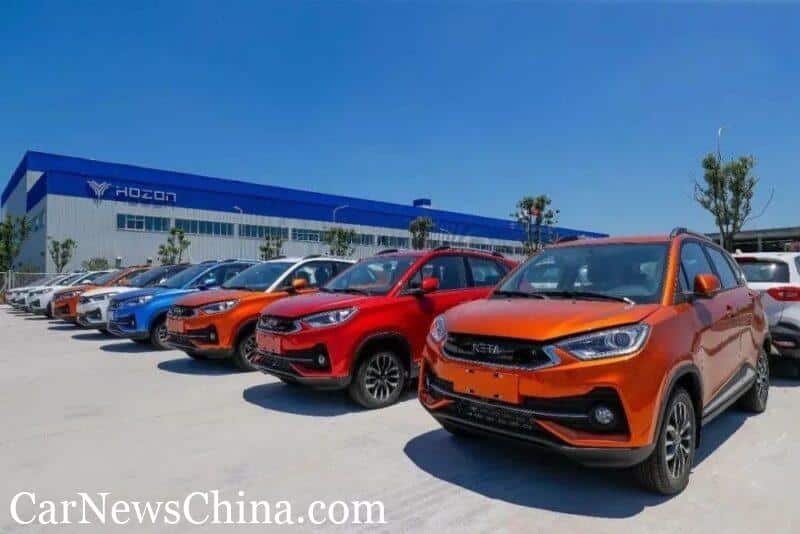 Wang's ambitions make him take great financial risks, that only appear to the general public in the beginning of this year. Currently China Fortune faces similar difficulties as its much bigger competitor Evergrande. However, on the inside the first signs of trouble already surface in 2018. Wang Wenxue sells a large part of the company shares to one of China's biggest financial institutions, Ping An. The new shareholder demands tighter financial controls and as a result China Fortune divests most of its non-core businesses, including Hozon. The car company is taken over by several local government funds in October 2018.
As said, Fang Yunzhou is no longer leading the operations of the company. Although formal control reverts to him after China Fortune withdraws, he is not willing to take back his old job. Instead he hires Zhang Yong, former marketing director of BAIC BJEV during its heydays, as the new CEO of Hozon. Zhang's management will have a profound effect on the fortunes of Hozon, as we will see in a minute.
Finally, cars!
First let's take a look at the cars. In late 2018 Hozon's first model, the Neta N01 hatchback, is released to the public. With all the talk about smart cars, the N01 is a surprisingly basic model. It's a city car without any fancy digital features, a small battery for 300 km range and an 55 kW motor. Nonetheless it seems well designed and with reasonable pricing it's a pretty straightforward form of basic transportation.
Hozon's next car is far more in line with the company principles. The Neta U is a mid-size crossover that does have some interesting technology on board. The range of the U is 400, 500 or 600 km and it has a more powerful 120 or 150 kW motor. The styling is much more pronounced, especially on the inside where the dashboard is dominated by touch screens. This car does have 5G connectivity, basic autonomous driving and advanced safety features. It also has Fang's smart controller, that combines all car functions into a single central computer, according to the company unique for Chinese cars. The most obvious innovation is however the see-through A-pillar, a system patented by Fang himself. It's not really see-through, but works with small screens on the inside of the A-pillars, displaying a camera image of the blind spot. Similar systems are still under development by global suppliers like Continental. The Neta U was released in March 2020.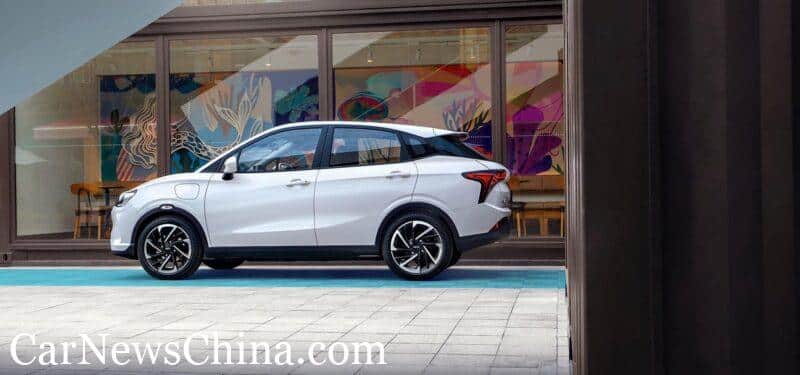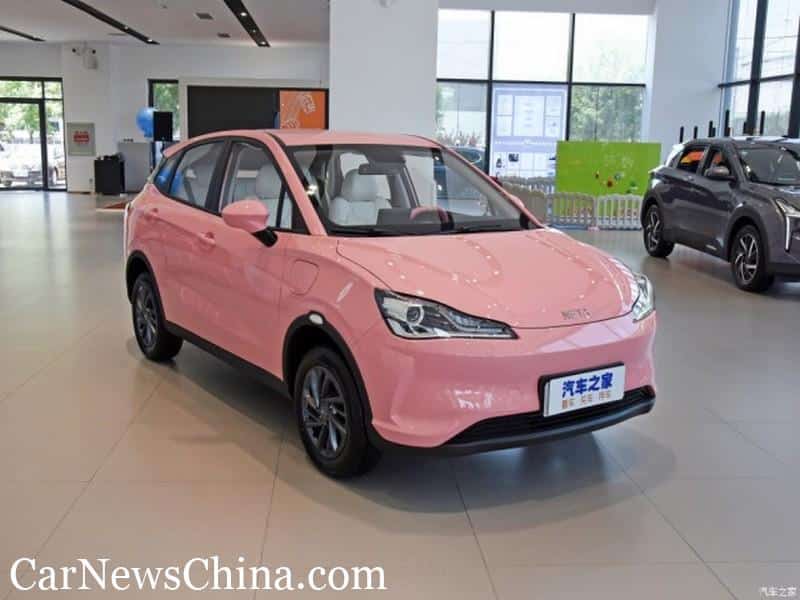 In November of the same year Hozon presents the Neta V as well. The V is basically a slightly larger, crossover version of the N01. The car comes with the same powertrain, but since early 2021 there's also a slightly more powerful version available (70 kW motor, 400 km range). The Neta V is Hozon's bread and butter car. It has a very friendly price and provides enough space for small families. Hozon is improving the car (and the N01 also) over time, as over-the-air updates will provide some autonomous functions in the future.
Hozon's market position is decidedly mainstream. It's not competing at all with the 'Big Three' or Tesla and that's by choice. Hozon aims to build affordable cars for everyone. That said, the next car on their agenda, that will probably launch later this month on the Guangzhou Auto Show, promises to be much more advanced. This Neta S is similar in size to the Tesla Model 3. We'll have to wait for the final specs, but Hozon has promised a range from 800 to 1100 km and lidar assisted L4 autonomy. Huawei is helping out with the electronics.
The Magic of Zhang Yong
So Neta sells two pretty basic cars and one contemporary mainstream crossover vehicle. The remarkable sales numbers are thanks to Fang Yunzhou's decision to put Zhang Yong in charge of the company. Zhang was the mastermind behind BJEV's success a few years ago, that saw the company sell over 100.000 BEVs per year, beating Tesla at the time. With Hozon he copies much of his earlier successes.
The N01 is Hozon's only car for about a year and sells in small, but growing numbers. Hozon mainly offloads the car to car-sharing and car-rental services, only about 10% of the sales are to private buyers. This has been the strategy from the start, Zhang did the same with BAIC BJEV's EC- and EX-series cars. Hozon has supplied hundreds or even thousands of cars to a long list of municipal ride-hailing programs.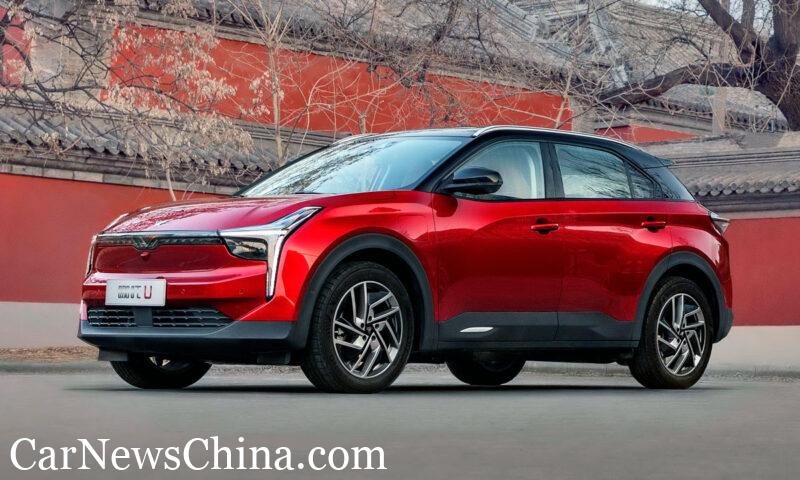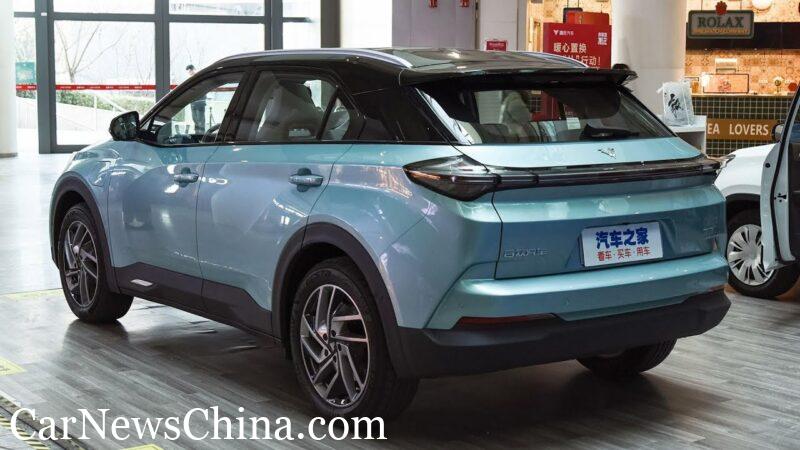 The Neta V partly supplies the same market, but this model also sells well to private buyers. It's Hozon's primary car for the "BEVs for the country side"-program, that provides government incentives for BEV sales in rural areas and far away cities. With prices starting at RMB 60.000 (about $9,500) it's good value. Together the N01 and V account for about half of Hozon's sales.
The other half thus consists of Neta U sales. This car is in a very competitive segment of the Chinese car market, with prices between RMB 100.000 and 180.000. ($15,500-28,500). With fine specs and a recognizable design it holds its own against the better known mainstream brands (like GAC Aion and many others) and clearly outsells the models from fellow startups Aiways or Weltmeister. Also with the Neta U Zhang has adopted a partial business-to-business approach. There's a police patrol version available (and used in Nanning City, one of the municipal share holders) and Hozon has sold the car as VIP shuttle to quite a few government agencies.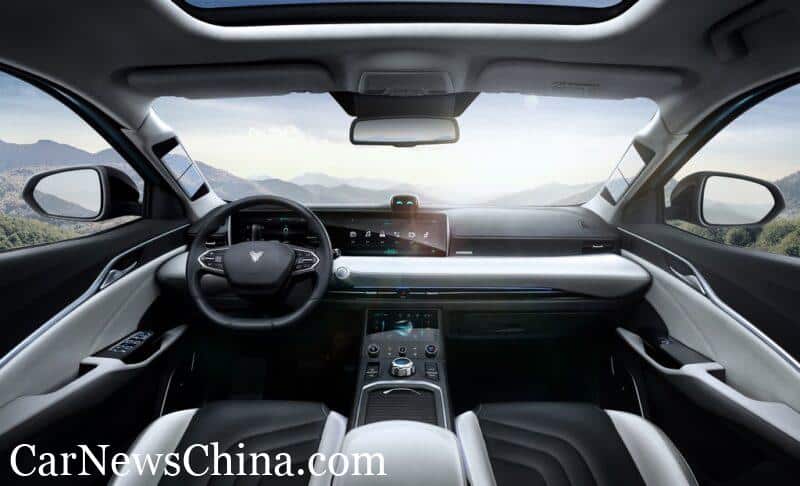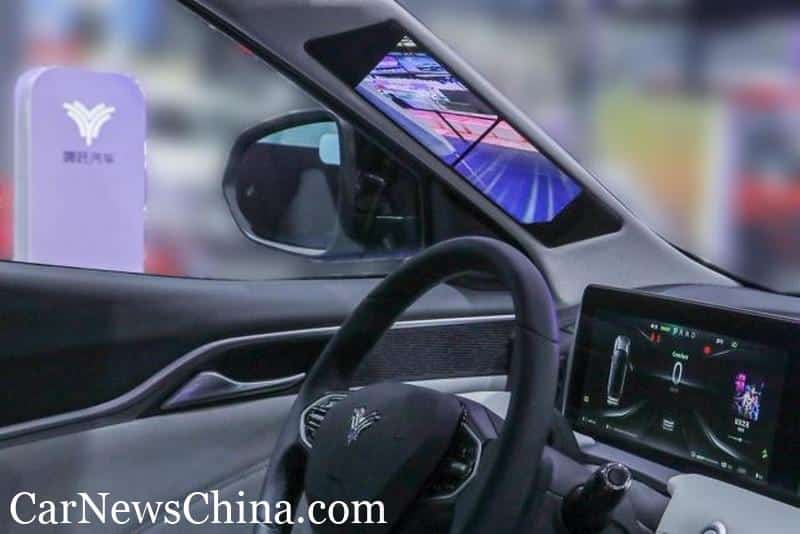 The strategy of relying on ride-hailing services and government sales is not without risks. BAIC BJEV did it, but that company sees a dramatic decline in sales the last three years. Much will depend on Hozon's ability to keep its product line up fresh and affordable. A major test for the private market will start soon, when the Neta S hits the market. That car will put Hozon in direct competition with the 'Big Three' and Tesla. It's fingers crossed for Zhang and Fang, I guess.
More money
As we have seen earlier Hozon goes back and forth between private and state ownership. Currently the company is mostly state-owned by Nanning City (Guangxi), Yichun City (Jiangxi) and early backer Tongxiang City (Zhejiang). A few weeks ago Hozon announced the results of its D-round financing, led by internet security company Qihoo 360. When the transaction are completed, Qihoo 360 itself will be the second largest shareholder (behind the Nanning investment fund) with about 17% of the shares. So Hozon secures its own technology company as backer, a real trend in the current automotive scene. You find more details in an earlier CarNewsChina article. Fang Yunzhou by the way, owns less than 2% of the company he founded. He's not in it for the money.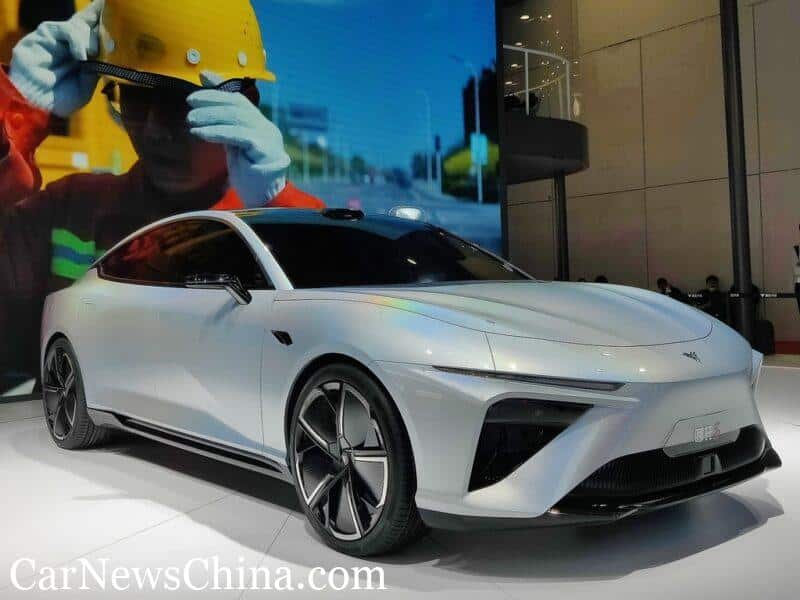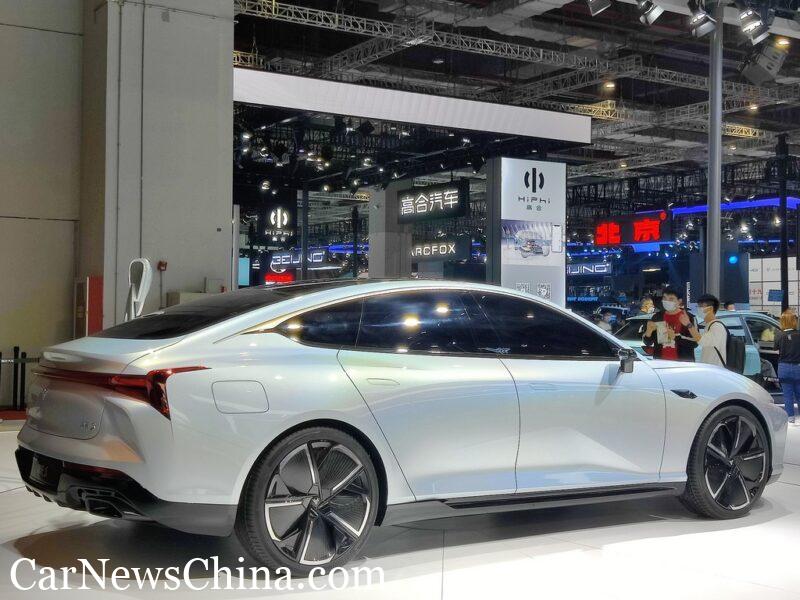 So far Hozon has raised about 14 billion yuan ($2.3 billion) over the seven years of existence, That may sound like a lot, but it's not in the car industry. Hozon has been operating very frugally. As a result it's not at the forefront of technology, but it has a foundation to build on. It will be interesting to see if the small outsider can put a dent in the confidence of the 'Big Three', or if its recent successes will turn out to be a flash in the pan. As always, only time will tell.
Read more Automakers Stories
Every week we publish one exiting article about history of famous Chinese Automakers. Check the ones you haven't read yet.