The MG Mulan is an all-electric hatchback that will come to Europe. Recently it was exposed by Chinese MIIT. And now MG has officially unveiled some exciting information about the Mulan. According to them, the Mulan is a very sporty all-electric hatchback with an extremely low center of gravity and zero-to-hundred acceleration in 3.8 seconds. Let's get acquainted with the MG Mulan.
MG Mulan Brief Story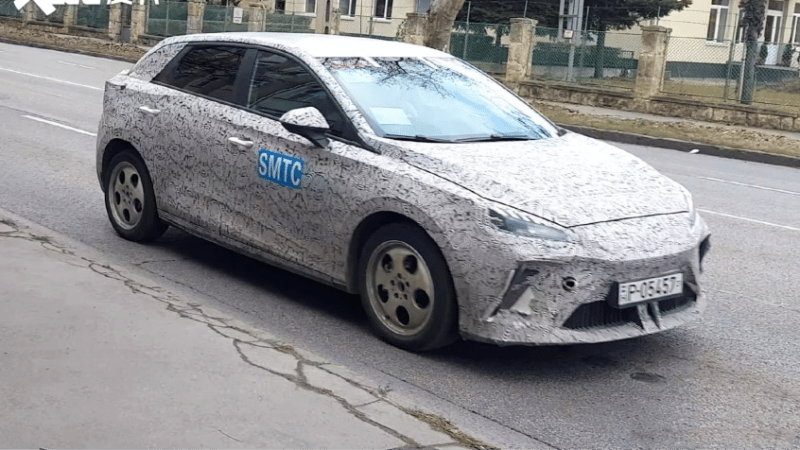 Previously, we knew the MG Mulan by its code name, EH32. It was also known as the MG CyberE. In an internal presentation, MG positioned this electric hatchback as the brand's 'first global car.' They also mentioned it would be presented in Europe this year. Later MG applied for a patent for the EH32, and we found some of its spy shots from Hungary. Then the production of this EV started in Ningde, Fujian.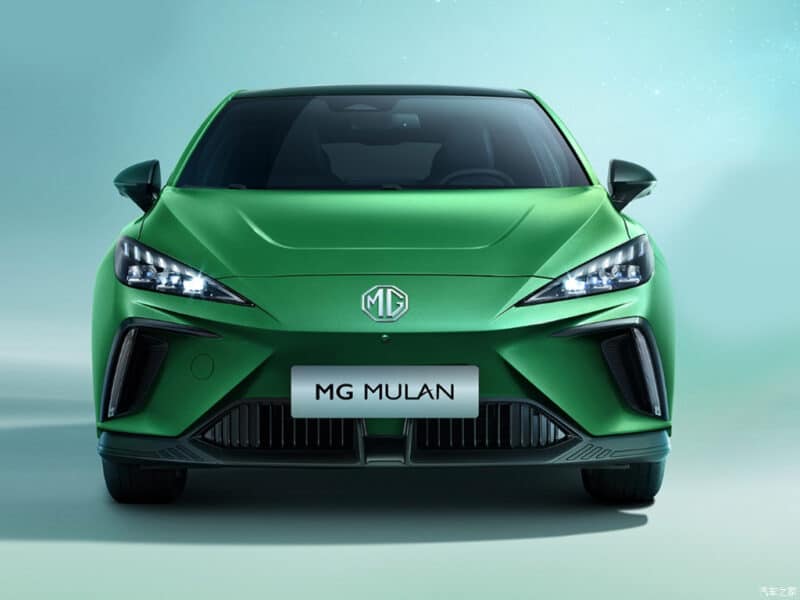 In early June, MG shared official pictures of this EV, unveiling its name: 'MG Mulan.' They've also claimed it will be a sporty hatchback with zero-to-hundred acceleration in a 4-second range. Just a day after MG shared Mulan's images, it was exposed by Chinese MIIT.
MG Mulan MIIT Specs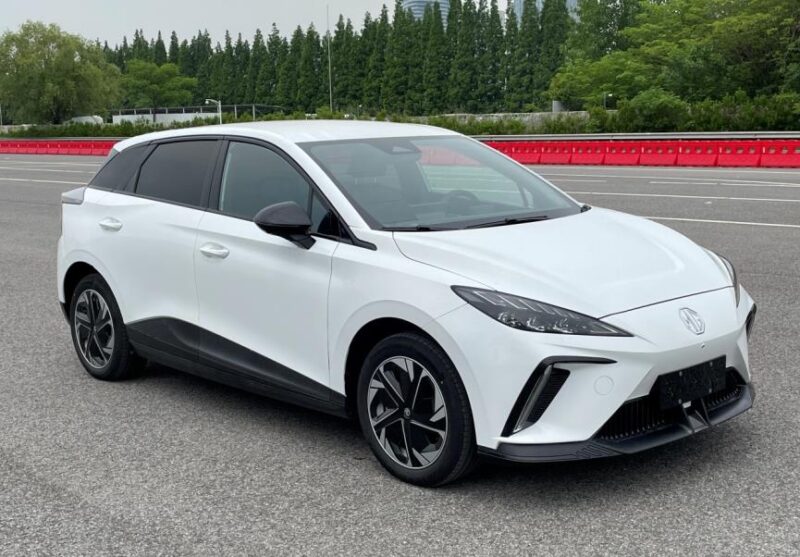 Since MIIT has exposed the MG Mulan, we know its specs. It is based on SAIC Nebula electric platform. The Mulan's dimensions are 4287/1836/1516 mm, with a wheelbase of 2705 mm. Its curb weight is 1665 kilos. The MG Mulan has a ternary (NMC) battery made by Ningde E-CON Power System. This company is owned by Shanghai E-CON Power System, where SAIC holds 30% of the shares through Ningde Jiaocheng SAIC Industry Upgrade Equity Investment Partnership (LP).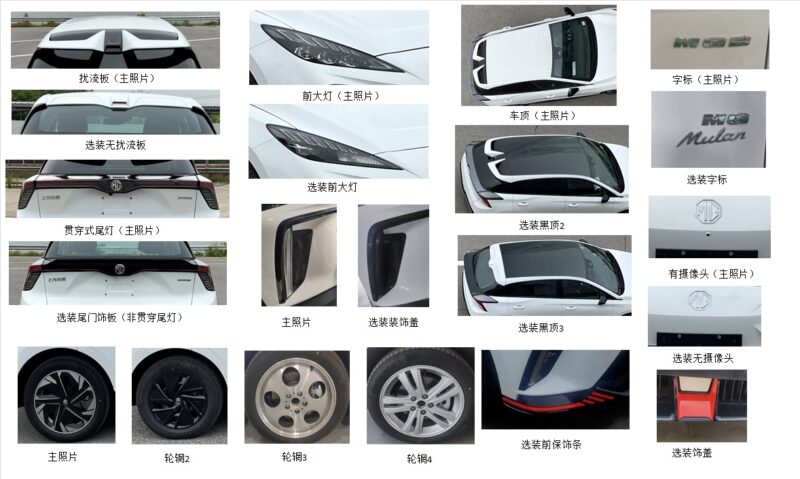 As it goes from the MIIT Announcement, the MG Mulan has a single electric motor made by UAES (a JV between Zoomlion and Bosch). It sits on the rear axle of the Mulan and generates 150 kW (204 hp). It isn't an impressive number. Most likely, later, the Mulan will get more powerful motors.
MG Mulan Official Premiere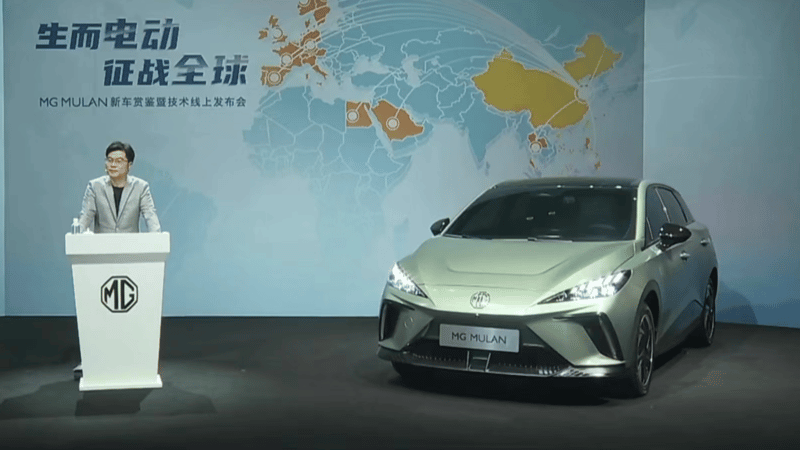 Today, MG shared some exciting information about some features and the pricing of this vehicle. According to them, the Mulan has a rear-wheel drive and a 5-link rear suspension. With them on board, the Mulan's turning radius is 5.3 meters.
As we have already mentioned, it stands on the Nebula platform. It is very flexible and fits EVs with a wheelbase of 2690-3100 mm. Thanks to the Nebula platform, the MG Mulan passed EURO NCAP safety tests with five stars. Moreover, the MG Mulan has a really low center of gravity. It is only 490 mm. MG also claims a 50:50 weight distribution ratio.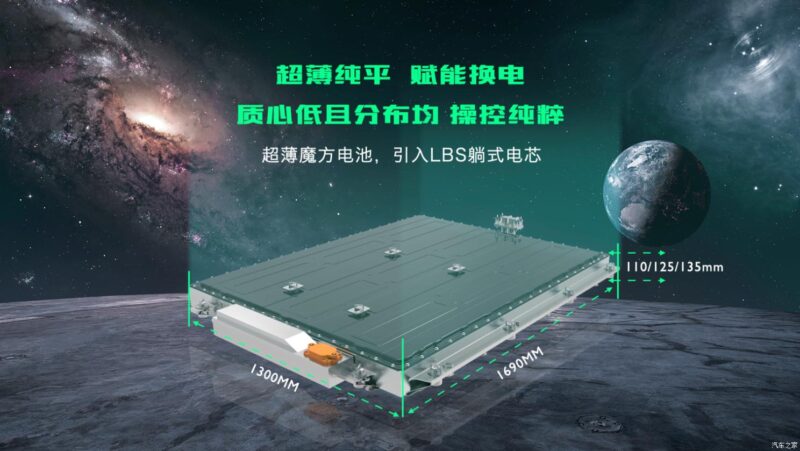 MG is very proud of how thin its battery is. The battery with the smallest capacity is only 110 mm thin, while the bigger ones are 137 mm and 140 mm. Worth mentioning that the Mulan's battery has a 1300-mm width and a 1690-mm length. The batteries of the MG Mulan are so compact, mainly due to LSB technology. Its feature is that cells are located horizontally. They are literally' lying' inside the pack.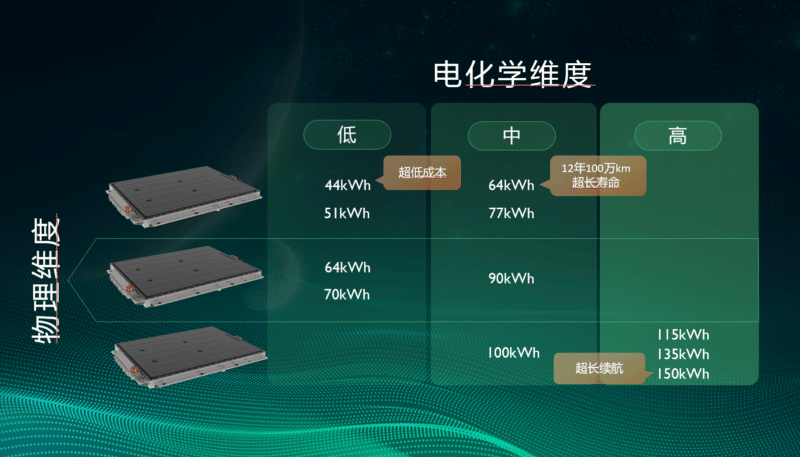 The Mulan's battery also comprises CTP (Cell-To-Pack) technology and provides extra protection to prevent thermal runaway. The MG Mulan will get two battery options. One has a capacity of 51 kWh, and the bigger one is 64-kWh. As for the range, the Mulan has three options: 400 km, 500 km, and 600 km.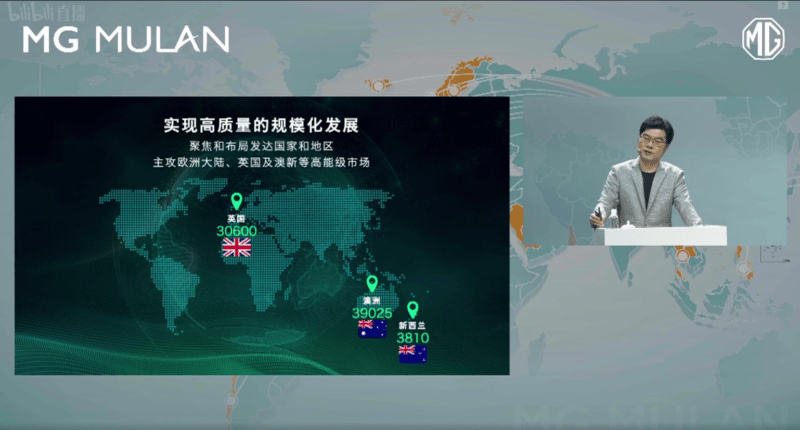 According to MG, in China, Mulan's price won't be higher than 200,000 RMB (29,630 USD). It will become a strong competitor to the Volkswagen ID.3. We will monitor the MG Mulan, so stay tuned!
Source: Xchuxing, SAIC, UAES, SAIC MG, Aiqicha, MG Weibo, MIIT, Autohome