Patent images of the upcoming MG CyberE electric hatchback. There is a lot going on at MG at the moment. The brand wants to push its exports to Europe to 120.000 units this year, and to even higher numbers in the years thereafter. Once of the cars that has to achieve that goal in the new MG CyberE.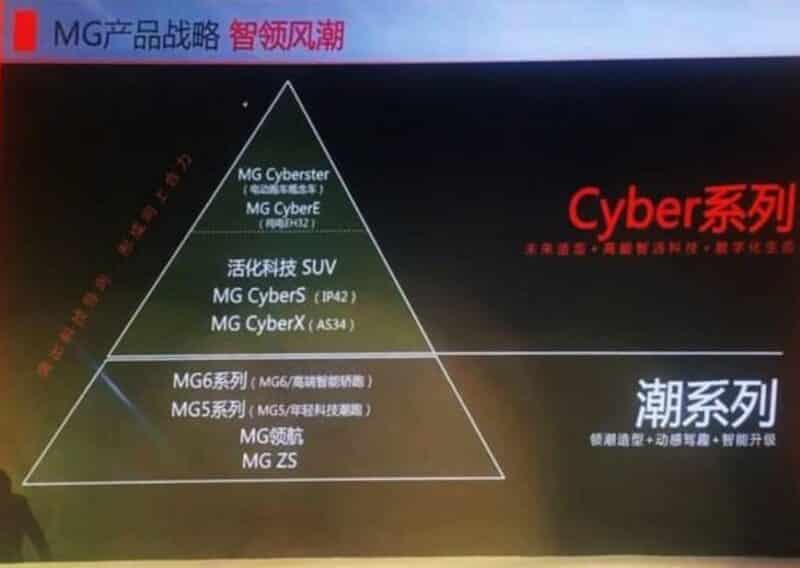 This slide shows MG's product planning, seen during an internal presentation. 'Cyber' is the name of a new series of electric cars. Chinese brands just love series-names. In the near future there will be four MG Cyber vehicles: the long-expected MG Cyberster sports car, the MG CyberE hatchback (code name EH32), the MG CyberS SUV (code name IP42), and the MG CyberX SUV (code name AS34).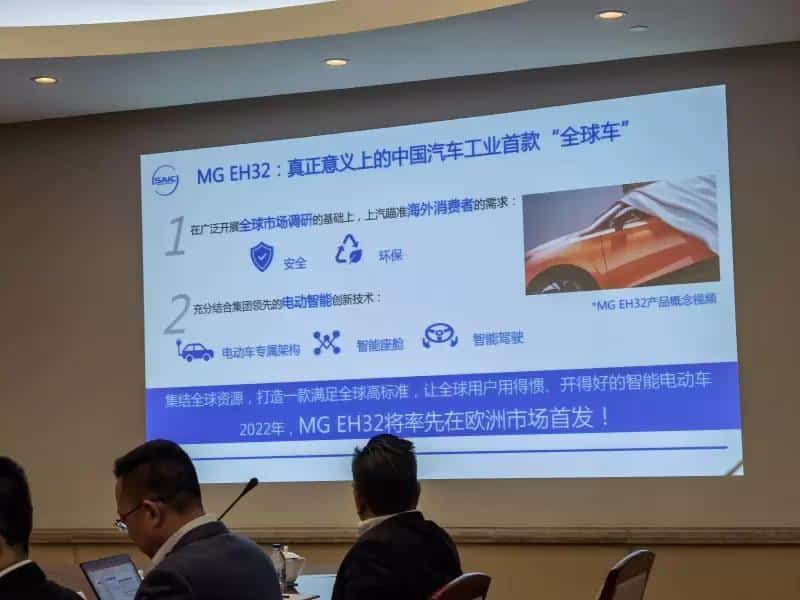 At the same event, MG called the CyberE the brand's "first global car", with its development "based on extensive global market research and aimed at the needs of overseas consumers". The benchmark car for the CyberE is reportedly the Volkswagen ID.3. That is interesting as the ID.3 is made in China by the SAIC-Volkswagen joint venture, and SAIC is also the owner of the MG brand. So they didn't have to look very far…
MG also said that the CyberE will be based on a new EV platform, suitable for Level 3 autonomous driving. It will also get 5G interconnection technology and a new 'smart cockpit' interior. There is no confirmation on the specifications yet but SAIC has plenty of power trains to choose from.
Most likely, the power train will be comparable with the one used in the MG Marvel R, an electric SUV already available on many European markets. This power train delivers 288 hp in a twin-motor setup or 284 hp in a tri-motor version.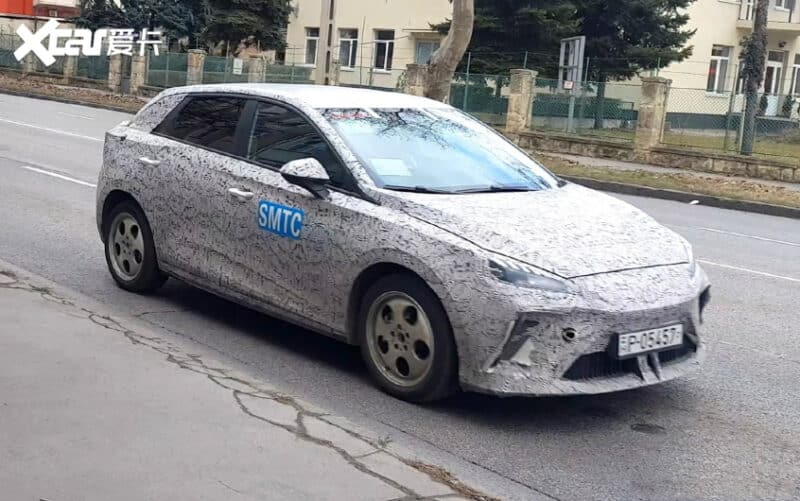 The MG CyberE hatchback was spied testing in Hungary earlier this month. It hasn't been spied in China yet, indicating that MG is indeed focusing this car on the European market.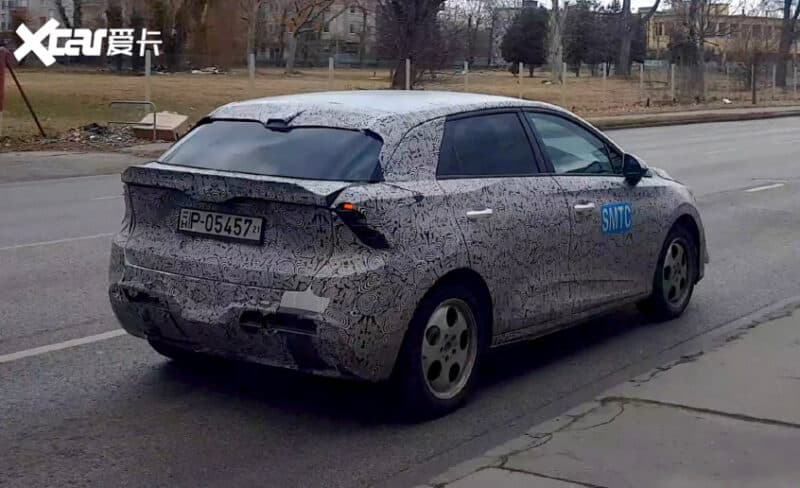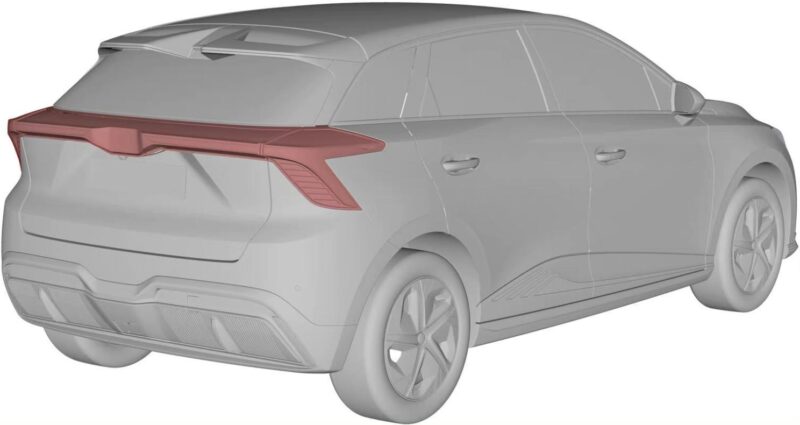 The MG CyberE has a typical hatchback design with surprisingly large light units fore and aft. It is a fine looking vehicle but not one overly exciting. There are some sporty touches like the low front lip, the wing above the rear window, and the 'diffuser' in the rear bumper.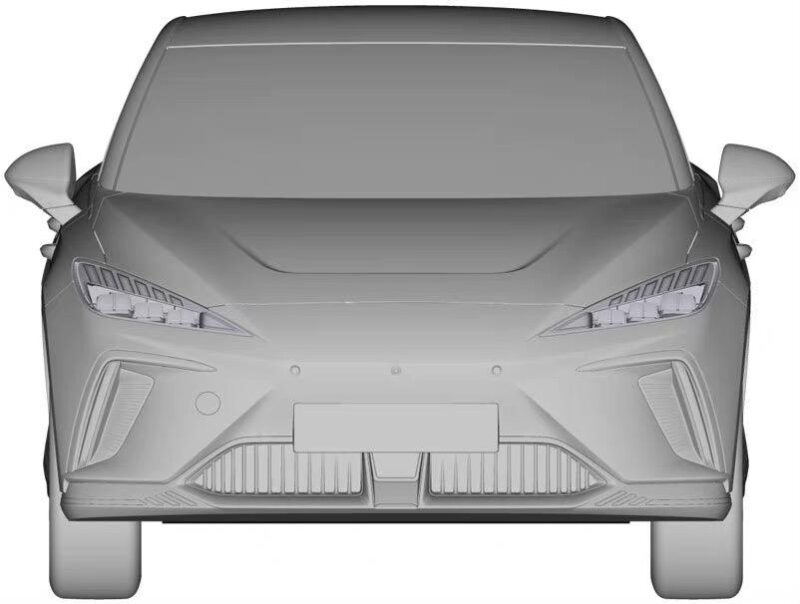 The MG CyberE will launch in China and in Europe within this year. A near-ready concept version may appear on the Beijing Auto Show next month. Exports to Europe are expected to start in Q4.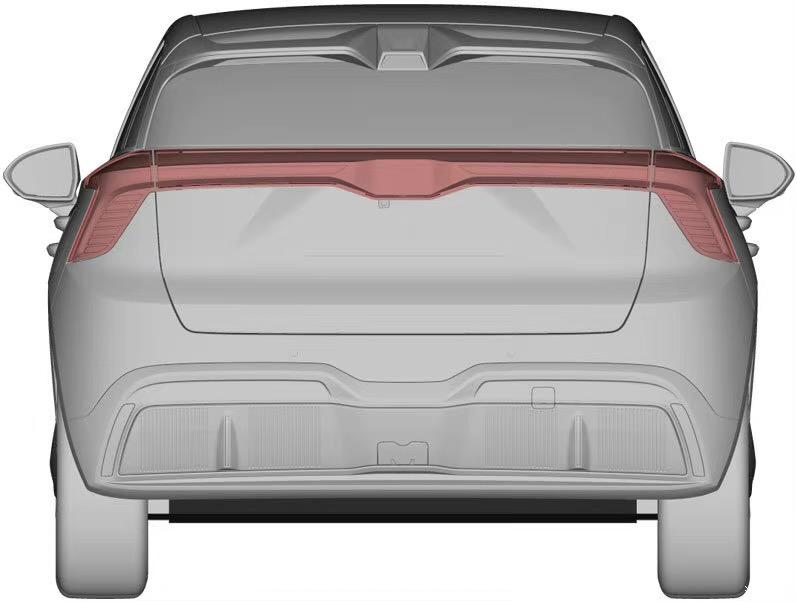 The MG CyberE appears to be an ambitious project mainly aimed at the European market. Perhaps that is why its design is slightly conservative. Unlike Chinese car buyers, Europeans are still shy about buying into the wilder lines. More as we get it!