The MG MULAN has been debuted by MG (owned by SAIC) as a battery-electric vehicle performance car with a 0 to 100 km/h acceleration time of 4 seconds. The new five-door car is the first EV built on SAIC MG's electric platform named Nebula. It will also be MG's first global EV and will be sold in Europe.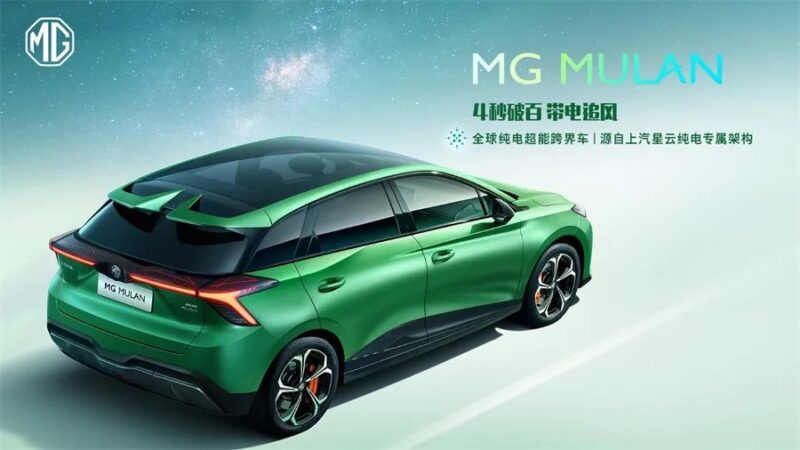 The new EV includes many excellent features, including a high-density battery. The reduced battery thickness allowed MG to increase the space in the cabin. The MG MULAN also has extra protection for the battery to prevent thermal runway or the pack catching fire. It is designed to conform to European safety standards.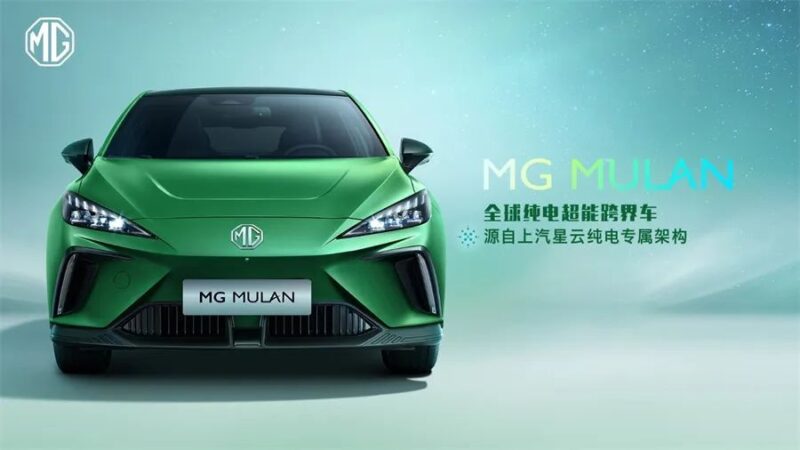 MG is touting the MG MULAN's performance and handling. However, the car has other features going for it.
From the official photos released by MG, the MG MULAN has an aggressive styling. The front features a light arrangement that makes it easily stand out. The MG logo sits over the lip, above a black air intake grille.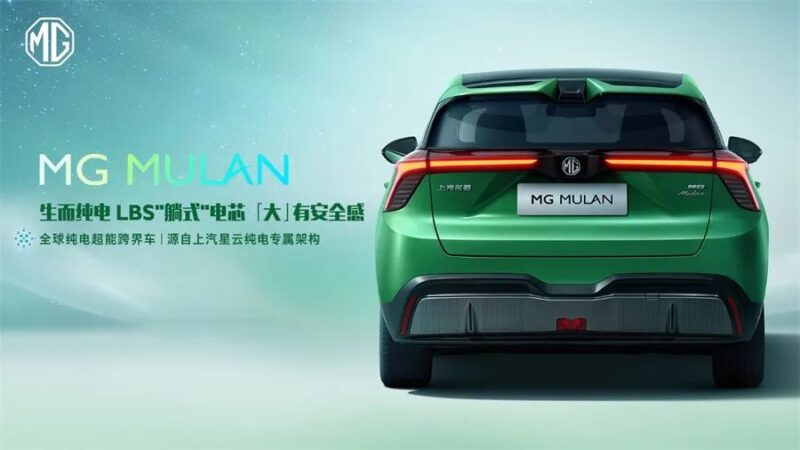 The MG MULAN features lights that run almost the car's entire width at the back, broken in the middle by MG's logo. They are located higher than most other hatchbacks.
The roof comes in double-tone color, adding to the stylishness of the car.
MG is eyeing global expansion this year, as it aims to sell 120,000 units in Europe, including the MG MULAN. The plan is to increase sales significantly in the coming years.
We first heard about the MG MULAN earlier this year when MG released patent images. It was presented under the name MG CyberE and was branded the company's first global car, designed to meet the requirements of overseas EV drivers. Other models MG showcased included the MG CyberS SUV and MG CyberX SUV.
According to MG, the MG MULAN's architecture will allow it to have Level 3 autonomous driving. It also comes with 5G connectivity and a smart cockpit in the driver area in the cabin. It was spotted being tested under camouflage in Hungary.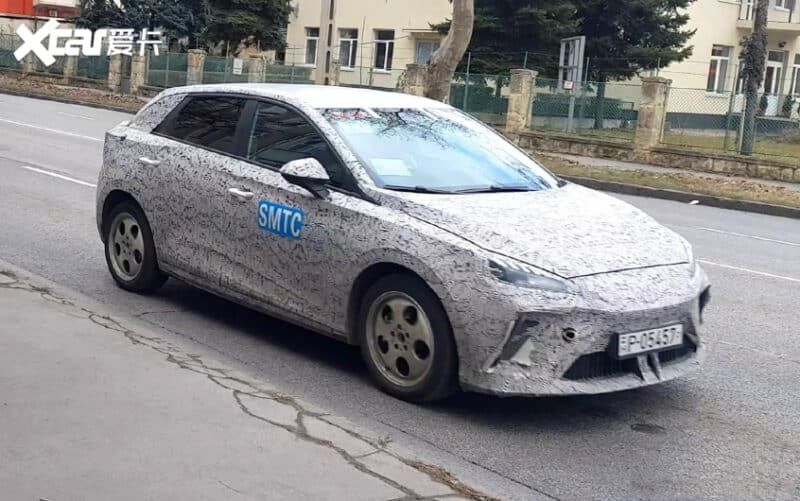 MG is yet to announce an availability date.