Chinese automaker, NIO, officially announced that the first batch of its ET7 sedans has departed for Europe. The announcement which came via an article on the NIO App also revealed that the ET7 will be available for pre-order from customers from Germany, Denmark, Sweden, Netherlands, and Norway, with deliveries expected to begin later this year.
NIO also released a video on its Weibo handle which showed the ET7s leaving China from a port in Lianyungang, Jiangsu province in Eastern China. The automaker has not stated the exact number of ET7s leaving China, however, around 200 units of the car were waiting to be loaded on a ship in the video it released.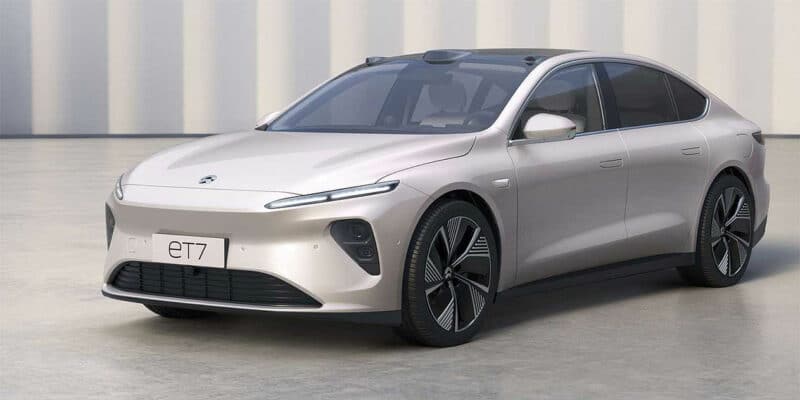 The ET7 is NIO's flagship electric sedan, and the automaker is set to release a version equipped with a 150 kWh solid-state battery and a cruising range of over 1,000 km in Q4 of this year. The EV is fitted with NAD NIO autonomous driving technology and supports UWB digital key and smart key. In July, NIO delivered 2,473 units of the ET7, 43% less than June. The company stated that orders for the electric sedan have soared and that it intends to increase production and accelerate delivery.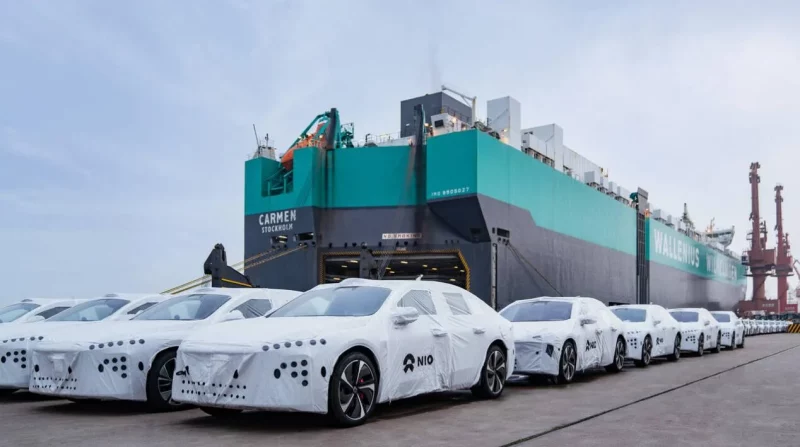 According to NIO, the company will introduce its products and complete service ecosystem to the European market. "We will also continue to share more progress with you, and we believe the ET7 will soon be able to meet our European friends and welcome the future and blue skies together with you," NIO said.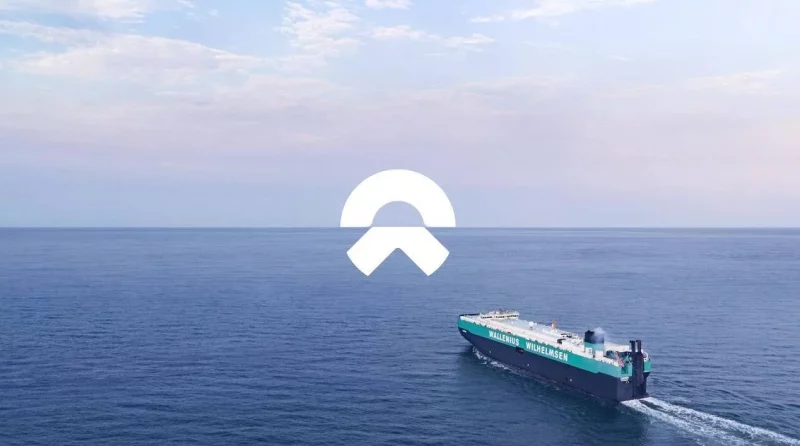 In May 2021, NIO entered Norway, its first market outside China, and in July of the same year, the automaker shipped the first batch of its ES8 SUVs to Norway. It took until September for the shipment to arrive on the shores of Norway, and if that is anything to go by, the NIO ET7 might not get to its European customers until the middle of October. The NIO ES8 is currently the only model offered by NIO in Norway, and the company has stated that it has no plans to sell the model in other European countries.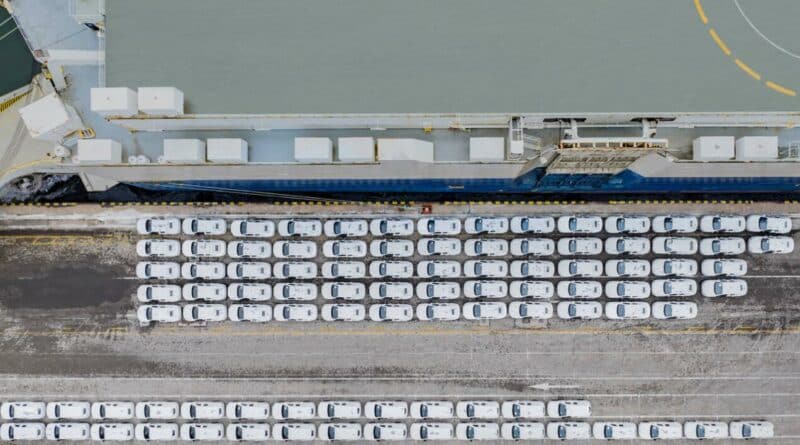 NIO CEO, William Li stated that the company aims to enter 25 countries and regions across the world by 2025. In addition to Norway, the company has set up shop in Germany, the Netherlands, Sweden, and Denmark. In September 2021, NIO unveiled the ET7 in Germany as its first model to be offered in the country. According to an earlier press release, deliveries of the ET7 for the German market will begin in Q4 of this year.
Sources: NIO, IThome