We have been waiting for the WEY Yuanmeng for a long time, and it's finally here. WEY has released official photos of the retro machine days before its public debut on the 2022 Chengdu Auto Show on Friday the 26th. The Yuanmeng is the craziest Chinese car of the year, and probably of all time.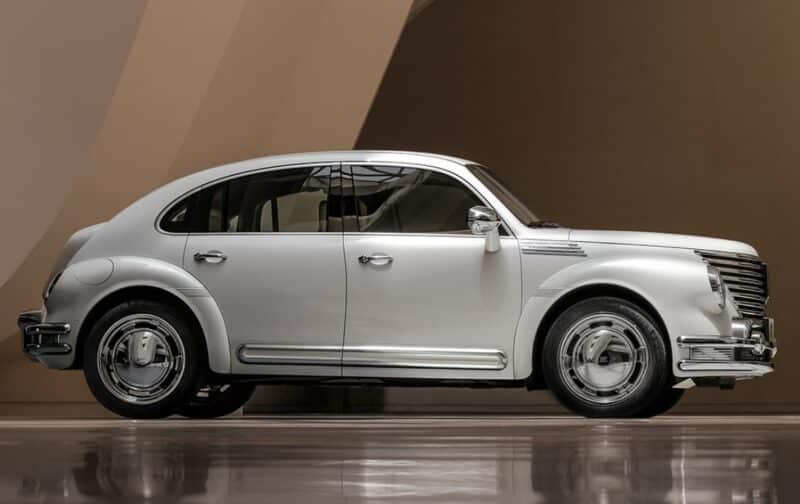 Just look at it! The WEY Yuanmeng features a retro design with a large shiny grille, wide bulbous wheel arches, chromed bumpers, classic-styled door handles, chromed mirrors, WEY-branded pothole alloys wheels, and a very 1950's spare wheel cover at the back.
Yuanmeng means 'dream come true' in Chinese. It is based on the ORA Punk Cat. Both WEY and ORA are brands under Great Wall Motors (GWM).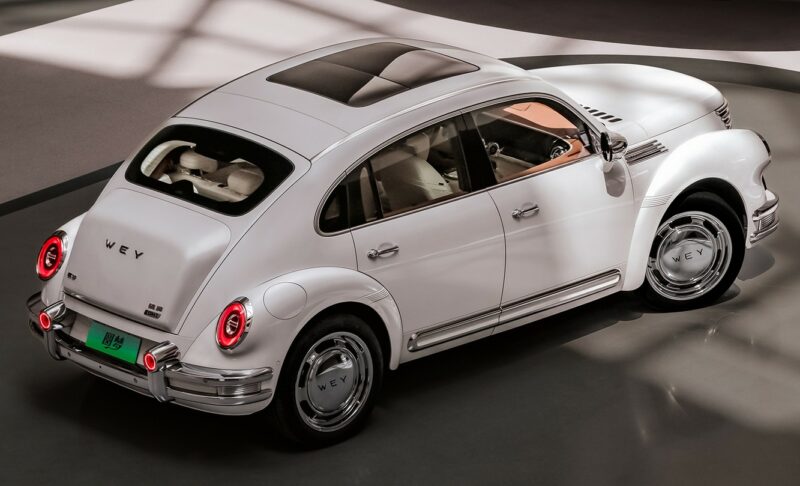 Some design details are extra brilliant, like the light units atop the rear bumper and the 3-bar ornament on the front fender. It has a small rear window and a double sun roof. The Yuanmeng uses a DHT-PHEV power train, combining a 1.5 turbo petrol engine with an electric motor. Combined output is 238 hp and 520 Nm, with a 9-speed DCT. Size: 4830/1995/1725, with a 2915 wheelbase. Pure electric range is an impressive 195 kilometers. Later on, WEY will also launch a more powerful four-wheel drive version and a full-electric version.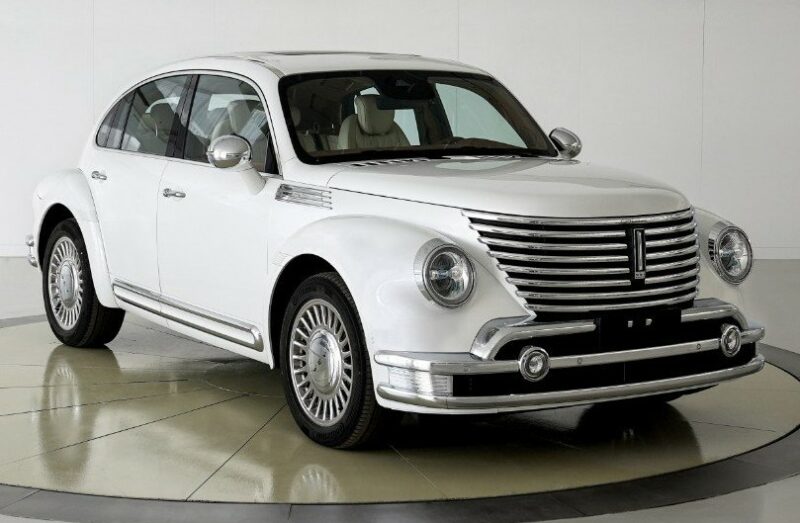 The WEY Yuanmeng is unlike any other WEY-branded car. WEY makes a line of crossovers and SUVs named after all kinds of coffee, and none has a retro design. The Yuanmeng doesn't fit in, at all. So why WEY launches this car right now is a bit of a mystery, but WEY deserves a lot of credit for doing it anyway.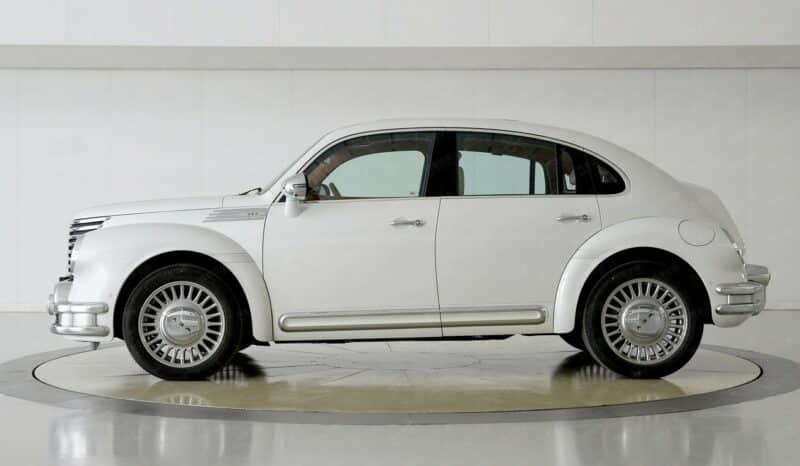 The car seen on the MIIT images has different wheels. Less retro but still cool. The charging port and the fuel cap are located on each side of the rear of the rear fender.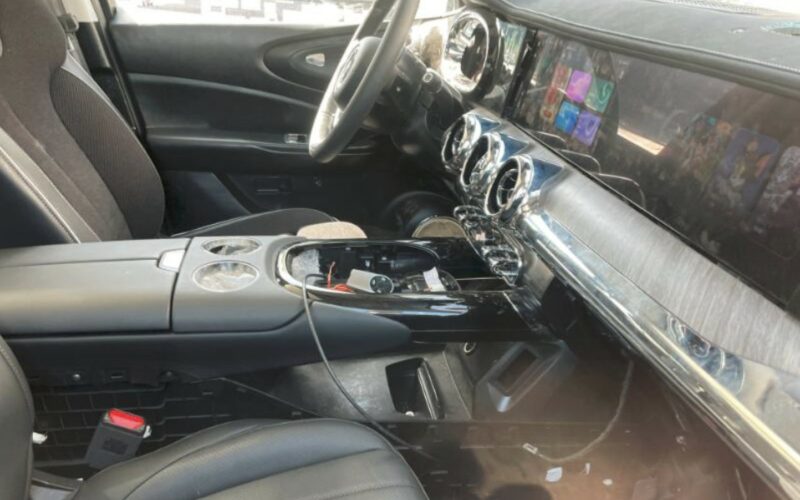 The Yuanmeng gets a fully loaded and luxurious interior, with lots of leather and and shiny bits. It has three screens: one for the instrument panel, one for the infotainment, and another one to entertain the passenger. The center tunnel is high and wide with a large storage compartment underneath.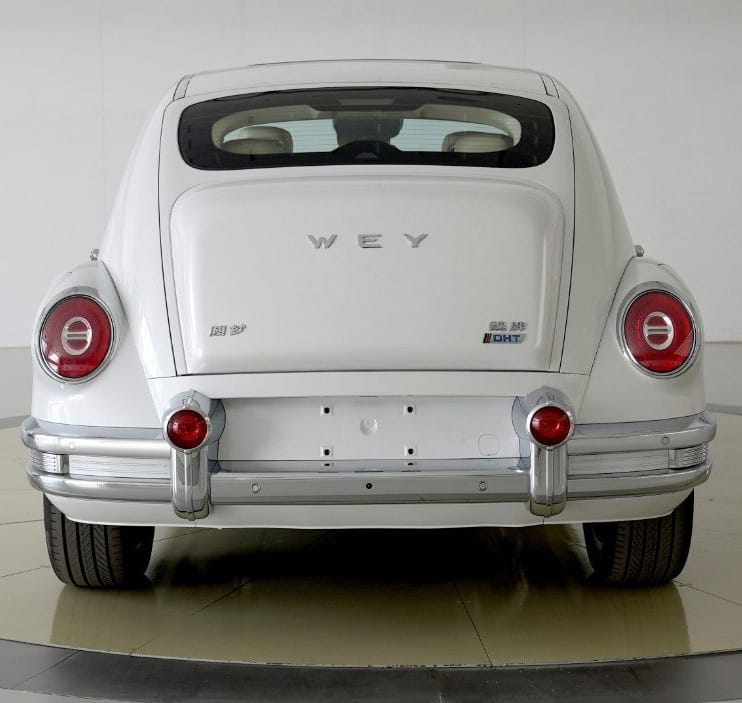 We will get full specs and info on the crazy WEY Yuanming as the Chengdu Auto Show starts. Stay tuned for more.