FAW-Toyota bZ3 electric vehicle rolled off the production line in China. It was developed jointly by Toyota and BYD. Toyota started to develop the bZ3 in 2020, and after three years, it finally made it to pre-sales for 189,800 – 219,800 RMB (27,400 – 31,800 USD). As for the deliveries, they will start soon, in Q1 2023.
Toyota bZ3 pre-sales information
The first 5,000 customers of the bZ3 can book it online for 2,000 RMB (290 USD) before May 31 to get a 5,000 RMB (725 USD) subsidy when the car hits the market. As for the old and loyal FAW-Toyota customers can get an 8,000-RMB (1,160 USD) replacement subsidy or a 6,000-RMB (870 USD) additional purchase subsidy. First customers will also get free maintenance for ten years or 200,000 km, 24-hour free road assistance, and free charging pile.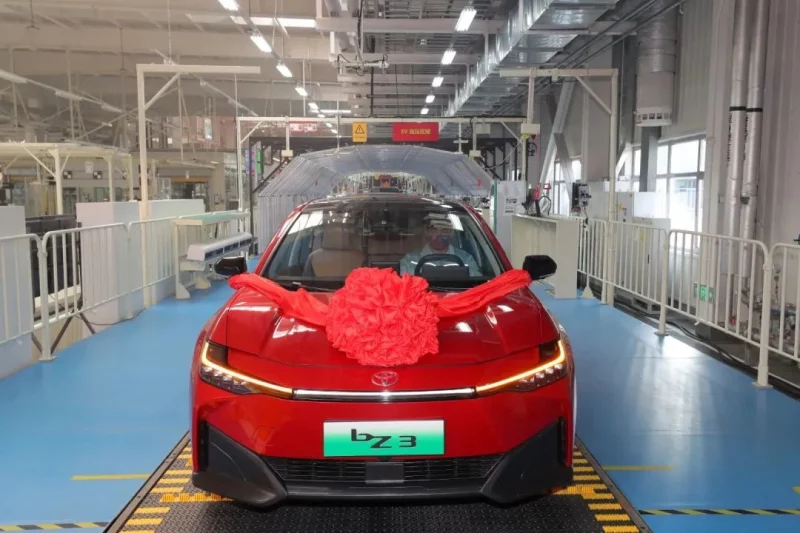 What's Toyota bZ3?
Regarding body size, the bZ3 measures 4725/1835/1475mm in length, width, and height, respectively, with a wheelbase of 2880mm. The car's rear has a bold design, and the through-type lights show the shape of special-shaped lights on the left and right sides.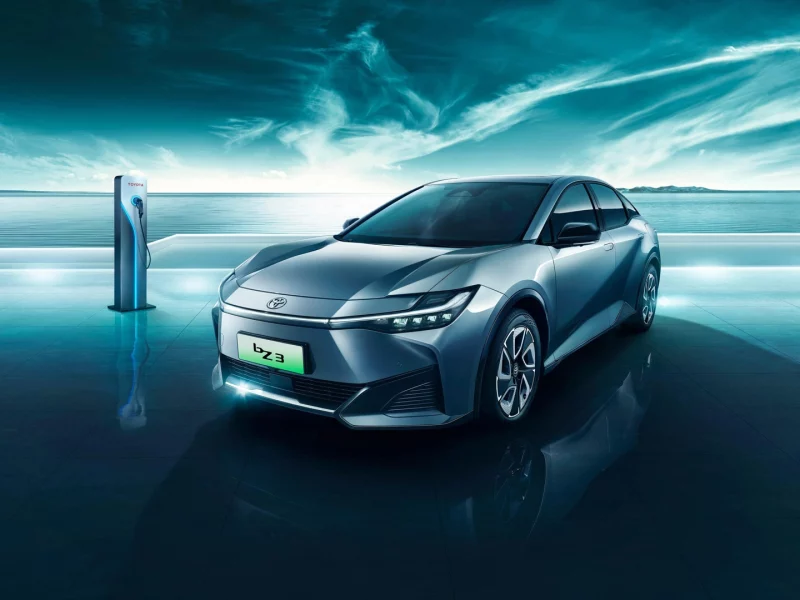 The interior of the bZ3 has a different design language compared to other Toyota models. The upper and lower flat-bottomed steering wheel is specially designed, and the position of the steering lamp and wiper is also different from the past. The whole center console is straightforward but does not lack a sense of design. The new car's 12.3-inch suspended central control screen supports voice control, wireless charging, vehicle-machine interconnection, and other technological functions. And it also has an essential digital function.
FAW-Toyota manufactures the bZ3, but the motor, electric control system, and battery pack of the bZ3 are purchased from BYD. This is a significant cooperation between the world's largest fuel vehicle manufacturer and the world's largest EV manufacturer, which has impacted China's automobile industry.
The FAW-Toyota New Energy Plant, located north of the Sino-Singapore Tianjin Eco-city, has a total planned area of 1.97 million square meters. It commenced in June 2020 and was officially put into operation in October 2022. It has an annual capacity of 200,000 units.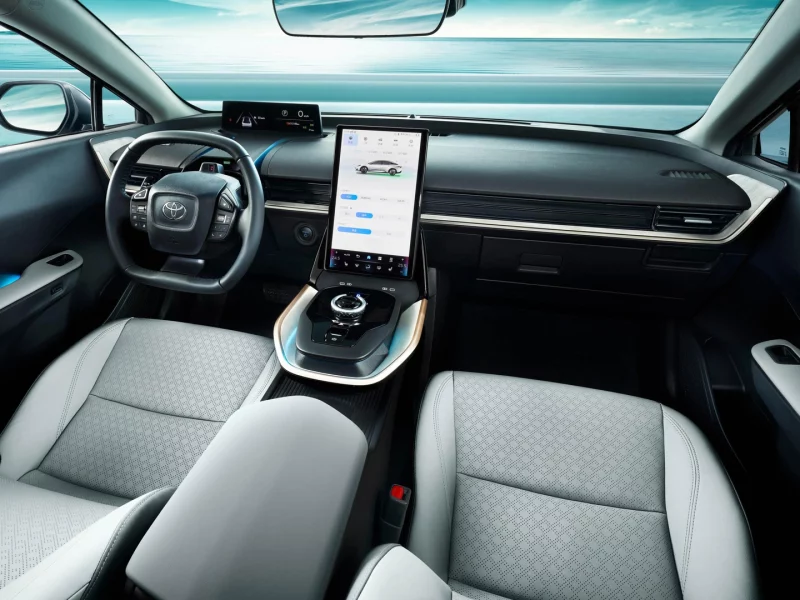 In terms of power and performance, the bZ3 is equipped with a permanent magnet synchronous motor with a maximum power of 180kW and a peak torque of 303 Nm. The car has a top speed of 160 km/h and can accelerate from 0-100 km/h in 7.5 seconds. The battery pack has a capacity of 49.92-65.28 kWh, and the car has a range of 517-616 km under the CLTC.
Editor's Comment
During 2016-2021, Toyota's sales in China increased for six consecutive years. However, there was a slight decline in 2022. The sales volume of the pure electric SUV bZ4X, mainly promoted in China, did not meet Toyota's expectations, and Toyota reduced more than 4000 USD of bZ4X price for sales. Now many consumers in China think that instead of buying a Toyota car whose core components are made by BYD, why not buy BYD directly? Under the dual pressure of BYD and Tesla, how will Toyota, the world's leading manufacturer of fuel vehicles, respond? We will wait and see.
Relative Article: Toyota China: bZ4X pure electric SUV dropped 4,300 USD.